Barbara Asacker
---
November 2020 - Unknown Wildflower
About the Image(s)
Nikon D500; 90mm macro lens; tripod; Lume cube light
with attached diffuser

Settings: f/13; ISO 100; 1/6 second; Lens setting 1:1

I found this tiny wildflower along the sidewalk. The image was shot indoors near a window using the natural light. A Lume cube was placed on the left side for addtional light. I tried to angle the flower on the same plane of focus as the camera to attain the sharpest focus. It was cropped and sharpened. I darkened the background.
---
This round's discussion is now closed!
8 comments posted
---
---
---
Stuart Ord
PL@nt Identify thinks it is a "Erigeron uniflorus L.", or "Large mountain fleabane".
Whether it is or not, it's a nice photo! Pretty good focus, maybe a little further away would have got the centre of the flower and the tips of the petals a bit sharper, and they are the main centre of attraction I think. I like the exposure and colours, and the dark background. &nbsp Posted: 11/09/2020 13:45:02
Barbara Asacker
Thank you Stuart &nbsp Posted: 11/12/2020 16:13:54
---
---
---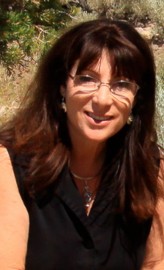 Carol Sheppard
I think the exposure, background and sharpness of those water drops all work very well together. I agree with Stuart that the crop should have been enlarged slightly. I find for myself that when one side is all in and another partly out, it doesn't feel good to the viewer. Your other option would be to crop in more so that it only encompasses the center and partial petals? My only other comment is something I found on one I posted for myself last month or the month before: that center feels not-right. Not much help, I know, but it looks sharp but doesn't feel sharp? Does that make any sense? Would more contrast help? I'm genuinely not sure. &nbsp Posted: 11/10/2020 11:01:32
Barbara Asacker
Thank you Carol. &nbsp Posted: 11/12/2020 16:14:20
---
---
---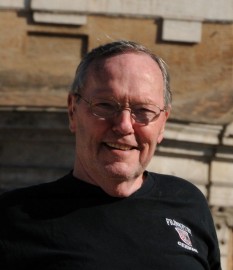 Bill Foy
I suspect the blurry areas are caused by the flower not being level? I'm guessing the waterdrops were on the flower when you brought it into the house? I like that the two at the top resemble aliens. I think the colors are good, but the composition and sharpness need some tweaking. Good effort! &nbsp Posted: 11/18/2020 14:50:13
Barbara Asacker
😊 &nbsp Posted: 11/18/2020 14:59:28
---
---
---
Tom Pickering
I think the larger water drops messed with the perceived focus. Your best bet is to try and shake off the larger drops next time.
The bottom left quadrant of the flower is the best area from this image. Rather than moving back, find an area that is more in focus than not. &nbsp
Posted: 11/19/2020 18:11:07
Barbara Asacker
Hi Tom
Thank you for your advice. I'll keep trying. 😊 &nbsp Posted: 11/20/2020 08:00:42
---
---
---