Stuart Ord
---
November 2020 - Coffee Bean
About the Image(s)
We bought some new coffee today, and so this month's subject presented itself to me. I placed a single roast bean on some ground beans. Lighting was initially my Adaptalux lights, but the reflections off the bean's surface were obstinate, even a circular polariser having little effect. So I tried my LED ring light, and the problem was controlled, if not eliminated. I made 3 stacks with the bean in different orientations, but this one with the roasting cracks at the front seemed the most interesting to me.

Hardware and software

Olympus OM-D E-M1ii, 60mm Olympus macro, 1/15 sec at f7.1, ISO 400, remote shutter release, Benro tripod and 3-way gear drive head, Velbon macro rail. A bracket of 20 photos was taken with manual movement of the camera using the focus highlight function as a guide.

In Affinity Photo, I made a focus merge of the first 7 RAW photos as I found that by merging all 20 I got a sharp background that did not show off the far edge of the bean as well as merging only 7 photos, which left the background blurred. I cloned out some persistent highlights and some little threadlike bits which were distracting. I darkened the ground beans and dodged the whole bean to make a bit more contrast as the brown-ness and narrow histogram didn't have much impact initially. That was also helped by lowering the white level point, and lifting the brightness a bit. Finally a small adjustment to the colour balance looked attractive, followed by sharpening.
---
This round's discussion is now closed!
21 comments posted
---
---
---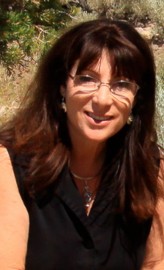 Carol Sheppard
Lovely! At first I thought it was some hideous bug, but then I saw that it was a great macro of something near and dear to my heart! Wonderful texture, and what especially works well for me is the combination of colors while keeping it fairly simple in terms of color scheme. It gives the impression of something other-worldly, while becoming something really quite common! Great job! &nbsp Posted: 11/10/2020 10:55:06
Stuart Ord
Thanks, Carol. Yes, it could be! Personally I don't like bugs either, so you won't see many photos of them from me. &nbsp Posted: 11/18/2020 15:54:14
---
---
---
Barbara Asacker
Hi Stuart,
Very creative. The composition and lighting draws my eye directly to the delicious little coffee bean and keeps my attention. I love the colors. &nbsp Posted: 11/12/2020 15:42:29
Stuart Ord
Thanks, Barbara. I'd never have guessed the centre would be so yellow, but I've not manipulated that at all. &nbsp Posted: 11/18/2020 15:50:56
---
---
---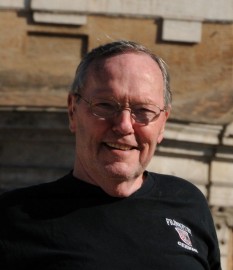 Bill Foy
Ha! My first look I thought it was a miniature bun of some kind, with melted butter in the center!!

I like your composition, on the ground beans, and the colors are real, the bean sharp, but there's no aroma?? My suggestion is to put a bit of blur on the grounds.
&nbsp Posted: 11/18/2020 14:29:47
Stuart Ord
Sounds you might like the concept of smellivision, which was suggested some years go as something coming in the future. Glad it hasn't, I wouldn't watch countryside programs then!
;-) &nbsp Posted: 11/18/2020 15:52:20
---
---
---
Tom Pickering
Great subject and background choice, Stuart. It's certainly hard to imagine this is a coffee bean on ground coffee beans.

My only nitpick on an otherwise great image is that your background blurs rather abruptly, rather than gradually as it would naturally. This is likely from your 2 merged stacks. &nbsp Posted: 11/19/2020 17:43:58
Stuart Ord
Filing and cataloguing my photos has long been a rod in my back. I'm sure I made two focus merges as described in my narrative and gave them names with the file name ranges in them. Can I find them? No. But I remember that the merge of all originals made the background too sharp, so it confused the far edge. Hence the second merge of fewer originals, taking the background blur of the furthest-focussed original I suppose, which is what I submitted. I guess you are saying that something in between would be better. So here I've added more originals, making 12 in total. &nbsp
Posted: 11/20/2020 16:52:29
Tom Pickering
MUCH better! Don't you think so?

What method are you using for Image organization? &nbsp Posted: 11/20/2020 17:12:12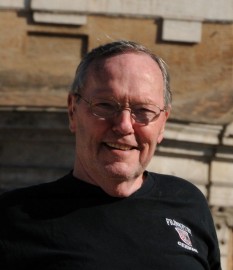 Bill Foy
I'm with Tom, this is significantly better. Saving the good stuff for yourself??? ;-D &nbsp Posted: 11/20/2020 18:28:24
Stuart Ord
Maybe I'm just not subtle enough! Probably better I think, but I still like the first one as well as the surface of the grounds wasn't particularly flat.

Oh, where do I start. Historically I put photos into a folder which is just for photos, and had subfolders for things like "Home", "Holidays", "Aircraft", "Events", "Family" etc, each having sub-subfolders and so on. Later as I got back into photography as opposed to record shots, these are still useful so I added top level folders "General Photoshoots", "Theme photoshoots", and some others. Theme Photoshoots for example has subfolders "Macro", "Mono", "Street" etc, and these have sub-subfolders of the year, and within those are folders of the shoot, eg 2020_10_26 Coffee. The latter has another level for the individual stacks.
But then, do I leave the files I worked on in there, as over time they then become very scattered, so I have yet another top level folder "Affinity files" where the Affinity Photo files and any exported jpgs go, all of course in subfolders for "Mono", "Macro" etc. Still with me? I've had several re-organisations over the years, but it can get very time-consuming to do and snags emerge when they are used, so sometimes I've turned the clock back.
At the other extreme, I've seen people just put all their files into a single folder sorted by time and rely on looking for the thumbnails knowing roughly when they were taken, but that's too chaotic for me.
All of these depend on good software to search and look for things, and I think Mac users are better off there. I have several photo viewing softwares that all have strengths and weakneeses - XnViewMP, Olympus Workspace, Fastone Image Viewer, digiKam, even Windows Explorer.
And Everything for searching for lost files! And even that drew a blank in the case here. Must be my memory!
I guess it's all what works for each of us, and usually this works OK for me. &nbsp Posted: 11/21/2020 07:44:40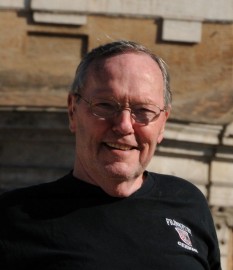 Bill Foy
My scheme looks like...
- Pictures
- Travel
- Canada
- Providences
- Cities
- Dates/Places
- Europe
- Countries
- Cities
- Dates/Places
- USA
- States
- Cities
- Dates/Places
- Photo Clubs
- PSA
- DD95
- Year/Month
- R@G
- Year/Month
And some other family/personal folders, as well as a few folders for things I'm working on, such as a Photoshop course where I can destroy pictures and get the original back to start again. All of this relates back to my days in IT and understanding the structure of databases.

I didn't have to change a thing with my file structure when I began to use Adobe Bridge recently. That's the primary reason I chose Bridge over Lightroom.
&nbsp Posted: 11/23/2020 10:02:06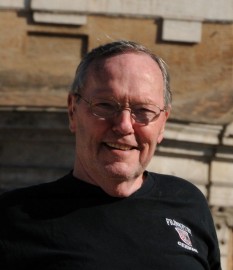 Bill Foy
Lost the indenting when I posted, but you should be able to infer the structure in seeing Canada, Europe, USA followed by the same structure between them. &nbsp Posted: 11/23/2020 10:18:56
Stuart Ord
OK, maybe my system isn't as extreme as I thought.
One day maybe I'll get to put a USA folder in mine! But I do have New Zealand and Australia folders (inside "Holidays") so I was lucky there. So many places to visit..... &nbsp Posted: 11/23/2020 10:34:56
Stuart Ord
I did try Bridge once, but it kept "losing" photos when I moved them using another program. That's the problem with catalogues which build their own database. Rebuilding or refreshing the database was too much hassle for me, and I found other programs much quicker to use. Anyway, slap my own wrist, digressing again! [I got into trouble on Group 64 for that ;-) ] &nbsp Posted: 11/23/2020 11:25:14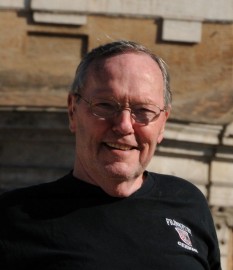 Bill Foy
Bridge doesn't "build" anything. It merely takes what's in the folder you designate and displays it. Then you get the access to the elements of Bridge that you choose to take advantage of for your workflow. &nbsp Posted: 11/23/2020 12:54:58
Stuart Ord
Oh, I thought it did. Must be PS Elements I'm remembering. I did try Bridge, maybe with a very old trial of PS, and uninstalled it for some reason. I've seen now that Bridge is free to keep after a CC Trial, so I'm trying that. Ah, snag, it won't display the embedded jpg in Affinity Photo files. Not too surprising, I guess. Still, I'll try it. &nbsp Posted: 11/23/2020 14:34:49
---
---
---
Nilan Herath
I like the background texture and the gold colour center. &nbsp Posted: 11/20/2020 10:34:46
Stuart Ord
Thanks, Nilan. Do you see an improvement between the original and the newer version that Tom and Bill like?
&nbsp Posted: 11/21/2020 07:48:15
Nilan Herath
I also like a little sharpness through out the coffee bean
&nbsp Posted: 11/21/2020 11:14:50
Stuart Ord
That seems to be the opinion of the others, too. &nbsp Posted: 11/23/2020 11:26:13
---
---
---