Sarfaraz Choudhury
---
October 2020 - Bubble Blowing
About the Image(s)
this is a common housefly, I took the picture in my house, it was sitting on the floor. Blowing bubbles is a common activity in flies while sitting over something and it is not visible with naked eyes, luckily I caught it in my camera.
I used a nikon D5300 camera with 70-300mm nikor lens @70mm with the help of a reverse ring and macro extension tube. as it was taken with a manual reverse ring ang manual extension tube I was unable to get EXIF data.
I used Photoshop to edit the image,
---
11 comments posted
---
---
---
Barbara Asacker
Welcome to our group Sarfaraz,
This is an incredible shot. The colors and detail are perfect. I like the story.
Barbara &nbsp Posted: 10/07/2020 07:11:09
Sarfaraz Choudhury
Thank you very much Barbara.
Your feed back inspires me. Keep rectifying me with your valueable advice and suggestions. &nbsp Posted: 10/07/2020 07:35:25
---
---
---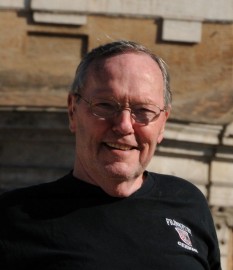 Bill Foy
Very interesting image, Sarfaraz. Nicely composed, good color, sharp.

This aroused my curiosity (not a difficult thing to do) so I went looking for why the fly might be blowing bubbles and found that it's a method of cooling off.

"Humans sweat, dogs pant, cats lick their fur. Animals have adopted an interesting array of techniques for regulating body temperature through evaporation.


But for ingenuity, the Latrine blowfly (Chrysomya megacephala) may very well take the cake.

To cool down, it blows bubbles with its stomach juices through its mouth, and then sucks them back in, scientists revealed on Thursday.

"As the fluid moves out, evaporation occurs which lowers the fluid temperature, the fly then moves the cooled droplet in, which cools off the body temperature of the fly," explained Denis Andrade of the Sao Paulo State University in Brazil, who co-authored a study in the journal Nature Scientific Reports." &nbsp Posted: 10/12/2020 12:56:43
Sarfaraz Choudhury
thank you very much for the information sir. &nbsp Posted: 10/12/2020 13:38:21
---
---
---
Tom Pickering
This is quite fascinating - learn something new every day. Welcome to the group - you started with a rather mind-blowing image and explanation. You have your DOF just right, with the story elements in focus and the rest of the fly soft but recognizable.
That said, I would suggest a different crop for this image - a square one - which will make the bubble-blowing fly appear a bit bigger. Thoughts? &nbsp
Posted: 10/16/2020 16:22:12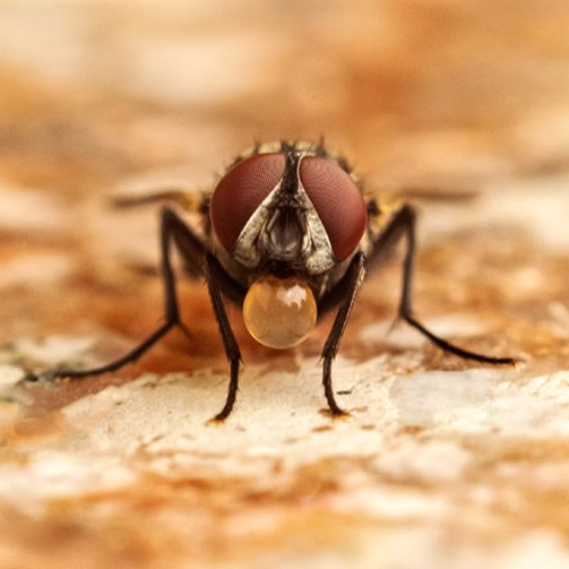 ---
---
---
Sarfaraz Choudhury
Thank you very much for your lovely words. This cropped image I think is much more interesting, thank you for your suggestions, I am sure I will learn a lot from the experienced and expert members of this group. &nbsp Posted: 10/16/2020 18:32:01
---
---
---
Nilan Herath
Hi welcome Shaafraz. It is nice moment to capture. While accepting your freedom to compose a image as you wish I also prefer the crop proposed by Tom
&nbsp Posted: 10/17/2020 12:07:42
---
---
---
Sarfaraz Choudhury
Thank you, Me too love the composition by Mr. Tom.
Thank you everyone for your feedbacks and supports it will help me to improve my skill.
Can we contact by mail individually with all the members.? &nbsp Posted: 10/17/2020 12:13:38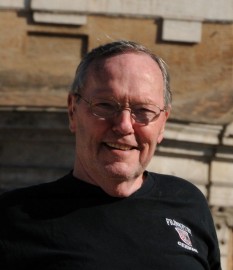 Bill Foy
Sarfaraz, I'm curious about your question "Can we contact by mail individually with all the members?". The purpose of the groups in Digital Dialogue is exactly what you've experienced with your submission of the Bubble-blowing Fly - everyone gets to see all comments and, hopefully, learn from them. We have, I think, one of the better groups when it comes to this opportunity to learn from one another. So, why is it that you'd like the ability to contact the members away from this forum? &nbsp Posted: 10/17/2020 12:26:08
Sarfaraz Choudhury
No sir it's not like that, I just want to know out of my curiosity, if we can or we can't.
Nothing else please don't take it otherwise. &nbsp Posted: 10/17/2020 12:30:18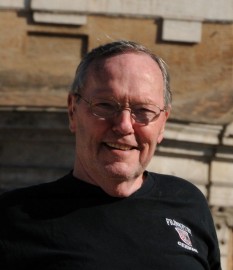 Bill Foy
Easiest thing to do is ask the group to send you their individual email address if they choose to communicate with you that way. &nbsp Posted: 10/17/2020 14:09:28
---
---
---
Please log in to post a comment