Barbara Asacker
---
October 2020 - Pine Cone
About the Image(s)
Equipment and settings: Nikon D500; Macro 90mm lens; f/16; ISO 100; 1/60 second; flash 1/64

This is a shot of the top of a tiny pine cone. I handheld the camera and used a flash. It was processed in Adobe Camera Raw, cropped and sharpened. An adjustment layer was added to darken the levels. I"m trying to practice using a flash so I can walk around and take handheld
shots. All your comments are welcome.
---
12 comments posted
---
---
---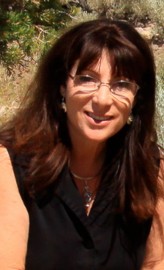 Carol Sheppard
This is a perspective we don't usually see on a pine cone. You've caught the texture and details beautifully. I like your balance of highlights and shadows, and would love to see more detail in those shadow areas without losing the feeling of light v. dark. Was that a dead spider in there? I think the only suggestion I would make is that the subject should be maybe more apparent? I couldn't discern what was the main subject? &nbsp Posted: 10/04/2020 18:14:49
Barbara Asacker
Hi Carol
Thank you for your comments. There is no spider in the image. It's just the dried, ed up leaves on the top of a pine cone.
I agree it does look like a spider.
Barbara
&nbsp Posted: 10/08/2020 19:08:08
---
---
---
Sarfaraz Choudhury
Lovely capture. Could have been more appealing if reduce the blank space at the bottom.
Don mind madam it's my view only, you know better then me, I am just an ameture in this field. &nbsp Posted: 10/08/2020 11:04:22
Barbara Asacker
Thank you Sarfaraz,
I appreciate your suggestions. I,too, am an amateur in Macro.
Barbara
&nbsp Posted: 10/08/2020 18:48:26
---
---
---
Nilan Herath
Nice colour tone. Confused a bit what is the object is. If your object is that spider background clutter disturb the subject. &nbsp Posted: 10/08/2020 11:23:37
Barbara Asacker
Hi Nilan
Thank you for your comments. There is no spider in the image. Its just dried leaves on top of the pine cone. However, as I look more closely it does appear to be a spider.
Barbara &nbsp Posted: 10/08/2020 19:00:59
---
---
---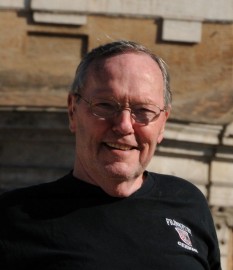 Bill Foy
Very interesting image, Barbara. I'd have never know I was looking at a pine cone had you not told us. I like the color range and area of sharpness. Wish I could see more of the pine cone itself. &nbsp Posted: 10/12/2020 13:15:52
Barbara Asacker
Thank you, Bill. I tried to capture the texture in the image but failed to present it well.
&nbsp Posted: 10/12/2020 15:55:28
---
---
---
Tom Pickering
Barbara Asacker
Hi Tom
Thank you for your suggestion. I'll try a diffuser with the flash. I think I'm going to stick with flowers as subjects.
Barbara &nbsp Posted: 10/16/2020 17:50:03
Tom Pickering
When I was starting into macro, as I indicated on Carol's image, mums proved to be a great subject for macro work. Plus, you can often get cheap bouquets at local supermarkets that provide marvelous subjects. d;¬{D &nbsp Posted: 10/16/2020 18:02:46
---
---
---
Barbara Asacker
The supermarket is my favorite florist.😊 &nbsp Posted: 10/17/2020 09:00:36
---
---
---
Please log in to post a comment