Stuart Ord
---
October 2020 - Warhammer
About the Image(s)
This is a picture of a painted metal diecast model used in table-top battle simulations. It was painted by my son about 30 years ago, and shows some battle scars!

Taken at 1:1 with window and local LED lighting, with a black card background. I just moved the LEDs around until the modelling seemed OK, a bit like in a portrait studio. Which it is, of course!

Hardware and software

Olympus OM-D E-M1ii, 60mm Olympus macro, 1.3 sec at f14, ISO 200, radio shutter release, Benro tripod and 3-way gear drive head, Velbon macro rail.

Affinity Photo to tweak exposure, clarity, and details refinement in the RAW editor; then only a minor Level adjustment in photo persona to brighten it more.


---
14 comments posted
---
---
---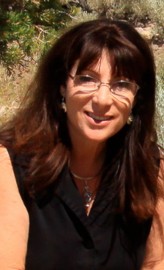 Carol Sheppard
Very cool macro...different from what we normally see! Great detail and very crisp capture. Very balanced so that any blown out areas are very minor. A diffuser could have helped to eliminate them completely. I love that you've pulled out so much texture. &nbsp Posted: 10/04/2020 18:09:37
Stuart Ord
Thanks, Carol. Some time ago I was taking some moon photos (close to the opposite of macro!) and comparing them with those taken by a friend using his Sony. I was bemoaning the lack of detail in my photos taken with Pro Olympus lenses compared to his. He then took me through his processing work flow, and the difference was revealed. Whilst he only takes jpgs (and I nearly always start with a RAW), he puts it into the RAW editor ("Develop Persona")in Affinity (I hadn't realised that is possible) and uses the Clarity and Details Refinement fuctions to improve this. I now use those to some degree in 90% of my photos, and this one is no exception. Some might say I over-do this, but personally I love the result in most cases. &nbsp Posted: 10/05/2020 03:11:52
Tom Pickering
Another option in Affinity Photo, is to add clarity via Layer > New Live Filter Layer > Sharpen > Clarity... &nbsp Posted: 10/16/2020 16:27:58
Stuart Ord
Thanks, Tom. Live filter layers are tools I rarely use, so I've just had a go. My observation is that the amount of sharpening available from the develop persona tool is considerably greater than that from the live filter layer. Having said that, it's easy to add too much and see unwanted effects too. I see I can also use the non-layer clarity tool in the photo persona, and it also seems to be more powerful than the clarity layer. But the layer is useful as I can turn it on and off at will. &nbsp Posted: 10/17/2020 13:52:26
Tom Pickering
...and it has its own layer mask. &nbsp Posted: 10/17/2020 14:31:31
Stuart Ord
Good point. Another skill I need to get familiar with! &nbsp Posted: 10/17/2020 15:08:00
Tom Pickering
This allows you to target/block the effect to/from certain areas of the image. Bonus, from my perspective, is you're not required to switch to the Develop persona and then bake the changes, but instead it's totally non-destructive. &nbsp Posted: 10/17/2020 15:13:12
---
---
---
Barbara Asacker
Hi Stuart
Another exceptional image. I like the texture and colors. The subject is cute too.
Barbara
&nbsp Posted: 10/05/2020 10:17:05
Stuart Ord
Thanks, Barbara.
Aren't we all?
S &nbsp Posted: 10/12/2020 14:51:47
---
---
---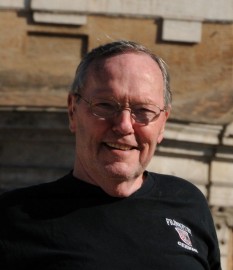 Bill Foy
Your son appears to have been a pretty meticulous painter 30 years ago! Your image composition shows the colors very well and is pretty sharp. I'm curious about whether you stacked images, or not? Very nice macro shot!
I gotta start looking at the "stuff" my children/grandchildren have given me over the years! &nbsp Posted: 10/12/2020 13:04:26
Stuart Ord
No, just one exposure. &nbsp Posted: 10/12/2020 14:50:01
---
---
---
Tom Pickering
I agree with Boy about the detailed painting job your son did. With hands like that, he could be a surgeon.

You captured some incredible detail in this capture of the model, down to the minute bits of lint that has accumulated over the years, something the naked eye cannot discern. That's the fun part of macro for me, seeing things I had no clue were there but too small for me to see. d;¬{D &nbsp Posted: 10/16/2020 16:35:22
Stuart Ord
Absolutely. I find it tempting to only look for "whole" subjects, but there's no reason not to select parts of subjects to achieve the 1:1 target as it gives this advantage too. &nbsp Posted: 10/17/2020 15:12:09
---
---
---
Nilan Herath
Nice colours and the details. Credit must go to your son too for great painting
&nbsp Posted: 10/17/2020 12:03:43
---
---
---
Please log in to post a comment