Bill Foy
---
September 2020 - Magnolia Bud
About the Image(s)
This image was made last year at the Morris Arboretum of the University of Pennsylvania in Philadelphia, PA. This is a beautiful time of year to visit the Arboretum because so many trees are in bloom. All processing done in Photoshop - slight crop, adjustments to highlights and shadows. Nikon D500, Sigma 150mm macro lens, f/11, 1/250, ISO-320, no flash, handheld.
---
5 comments posted
---
---
---
Stuart Ord
Somehow it reminds me of an ostrich!

Well taken, just a little spoiled I think by the bright highlights on the upper surface. But good sharpness, good exposure and a nice complementary background. &nbsp Posted: 09/11/2020 16:47:42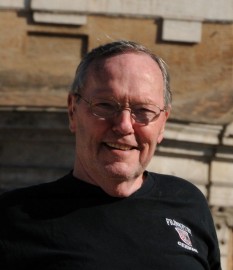 Bill Foy
Thanks, Stuart. I'm bothered by that same brightness but don't have enough Photoshop know-how to damp it down. I'm on Lesson 16 of a 30 Lesson course and I know enough at this point to be dangerous to my images!😎 &nbsp Posted: 09/17/2020 13:50:47
---
---
---
Tom Pickering
Great detail in the bud - looks touchable.
The shiny surface could have been corrected for at capture by the use of a polarizer. In post, the best approach is frequency separation, for which there are free actions available to set up the 2 layers that are grouped together: one for color and one for texture. Editing in the color layer can fairly quickly correct the shininess.
My other suggestion would be to change the hue of the background so that it's not so similar to the hue of the bud, which would help it to pop from the background. &nbsp
Posted: 09/18/2020 14:43:52
---
---
---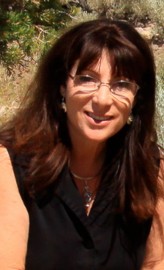 Carol Sheppard
I like it; the combination of colors and hues is pleasing to me as a viewer. I love the texture you've caught. Although there is a hotter area, it doesn't trouble me as it looks like the milky way in a bud, and it adds to the feeling of sparkle you've caught. Beautiful image! &nbsp Posted: 09/18/2020 22:47:45
---
---
---
Stuart Ord
The beauty of Photoshop etc is that everything is undo-able or at worst close without saving and start again. So have a go, personally I learn most things by making mistakes. I use Affinity rather than PS, I don't like cloud based and subscription software. However, they are very similar. Affinity has a colour replacement brush which can do things like that without ruining the texture by replacing all with a single colour. &nbsp Posted: 09/19/2020 14:07:03
---
---
---
Please log in to post a comment