Stuart Ord
---
September 2020 - Multi grouped flower
Original
About the Image(s)
This is a fairly straightforward capture of a flower which took my eye (see original) but it was a bit under-whelming when on my screen. So I thought I'd have a play, "enhancing" it in Affinity. Others might disagree…… what do you think?

Hardware and software
Olympus OM-D E-M1ii, 60mm Olympus macro, 1/800 sec at f8,ISO 400. Natural light, outdoors.
---
6 comments posted
---
---
---
Barbara Asacker
Hi Stuart,
Very interesting. I like it a lot. It has more impact than the original.
Barbara &nbsp Posted: 09/05/2020 19:23:00
---
---
---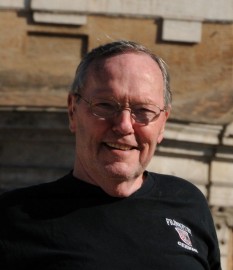 Bill Foy
I like the crop, introduced repetition, and change of position. The colors are pretty vivid and the flower is sharp through it's core and on the downward left-center diagonal. I'm curious about it's 1:1 status? &nbsp Posted: 09/17/2020 14:10:51
Stuart Ord
Hmm, a digitally-enhanced macro I think! The original was well below 1:1,perhaps 1:3, so I cropped down and "enlarged" the subject by cloning. Some would say "cheat!", and fair enough it was a bit so, but I do find it difficult to find true 1:1-worthy subjects given an aversion to photographing bugs! Others would point to the extra difficulty in micro 4/3 as subjects have to be half the size to fit on the sensor at 1:1 compared to a full frame equivalent. In that case the original was more like 1:1.5. So I think it's a blurred subject. (Pardon the pun.) &nbsp Posted: 09/18/2020 08:41:47
---
---
---
Tom Pickering
An unusual presentation of the flower, but I like it a lot. The composition is strong and pulls the viewer in to study the "enhanced" detail of this fantasy bloom. You've managed to manufacture more focus than the original contains and your additional rings look quite natural. Well done!

&nbsp Posted: 09/18/2020 15:22:02
---
---
---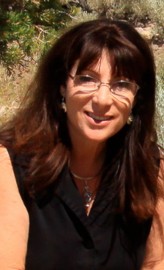 Carol Sheppard
It feels like the swirls of a dancer's costume from South or Central America. I did love the original, but this crop is fascinating. The colors work beautifully together with the undulating texture. The softness of front and back is a little bit uncomfortable to my eyes as viewer, but it is a lovely composition. &nbsp Posted: 09/18/2020 22:53:31
---
---
---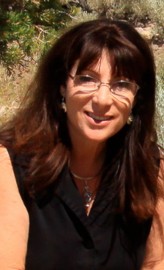 Carol Sheppard
It feels like the swirls of a dancer's costume from South or Central America. I did love the original, but this crop is fascinating. The colors work beautifully together with the undulating texture. The softness of front and back is a little bit uncomfortable to my eyes as viewer, but it is a lovely composition. &nbsp Posted: 09/18/2020 22:53:32
---
---
---
Please log in to post a comment