Stuart Ord
---
June 2020 - Horse Chestnut blossom
About the Image(s)
When walking past a horse chestnut tree last week I was surprised to see how small the blossom was. It was starting to die, so I selected the best one that I could see and back to my office.

Initially I tried just taking the stamen as I've now got a Raynox 250 (8 dioptre) so putting this on my macro lens and 52mm extension I get 3x magnification. However I thought the result was a bit boring and I went back to the macro lens on its own at 1x to capture the whole flower. Held in a mini alligator clip holder over a black card background.
Hardware and software
Olympus OM-D-EM1ii, Olympus 60mm macro lens. This was a bracket of 50 images done by the camera (step size 2), reduced to 48 after examining the DoF of these. Lit by my own DIY LED striplights (2 arms). The exposure of each was 1/40sec, f5.6, ISO 200. Stacked and processed in Affinity from jpg files. I also stacked from the Raw files, but try as I might I couldn't get a result quite as good as the one from jpgs. According to the Exif, the DoF for each frame was 2mm, and the blossom being about 10mm deep means I had plenty of overlap with this focus merge.
---
This round's discussion is now closed!
6 comments posted
Barbara Asacker
Hi Stuart,
This is a beautiful image. Incredible detail. I see it wasn't easy but the result was well worth your time spent.
Barbara &nbsp Posted: 06/03/2020 15:16:53
---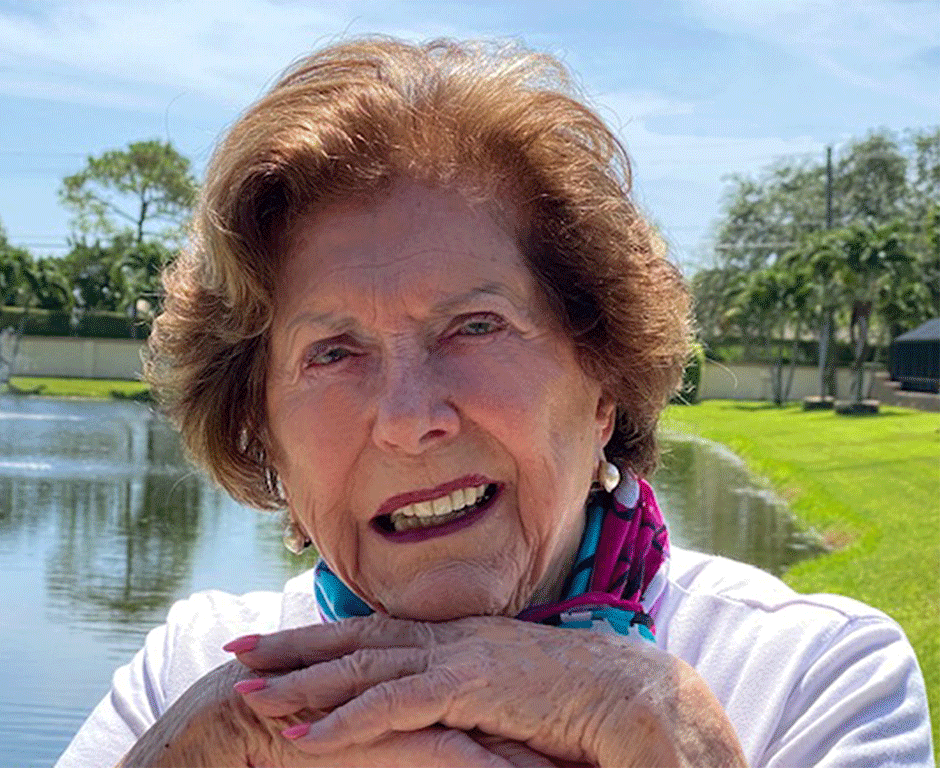 Barbara E Miller

(Group 5)
Such an interesting blossom. The sharpness is all the way which enhances its beauty. There's no question that the work detail you used certainly bought your subject to fruition. Well done! &nbsp Posted: 06/06/2020 08:14:46
---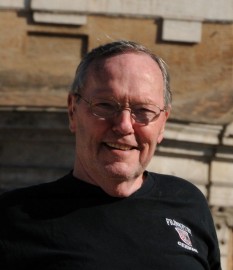 Bill Foy
I am constantly amazed at the number of images you, and Tom, make to construct a stack. The results, obviously, warrant your doing that. I'm curious. Just how much time did you spend (a) making those images and (b) in the post-processing. I don't see anything in the image you overlooked. Great job! &nbsp Posted: 06/09/2020 11:38:02
Stuart Ord
Thanks, Bill. Alas there's more than one answer to your question.

a)Taking the photos

In this case, I used my camera's inbuilt bracketting facility which will take a series of photos whilst automatically adjusting the focus point. Anything from 3 to 999 images can be taken, although if you set it so that it reaches focus on infinity then it stops. It takes them at up to 60 frames/second assuming the shutter speed is short enough, so it's over quickly. On the other hand, if you bracket by moving the camera on a slide between exposures, then each one takes a few seconds, so minutes can easily elapse to subject movement is a no-no. You can buy rather expensive automatic motorised rails which do the mechanical movement for you, but once set up they seem to be quick too. Maybe Santa will bring me one some day!

b) Processing

Once you have the images in a suitable computer folder, generally it's best to examine which images you want to include by looking at them in a photo viewer. Often I find that the last images in the automatic bracket are not needed as they are focussed such that the subject is all blurred, so I delete those. However you can choose not to include any images if you like.

I then use Affinity photo to do the focus merge. This is quick to setup - a simple menu command brings up a dialogue box for you to select the photos (usually all the images in the folder). Then clicking "start" sets it off, and the results is presented in maybe 15 seconds to a minute, depending mainly on how many images are being merged and your computer speed. If the software detects a problem, usually due to camera movement during the taking of the bracket, then it will quit and say it can't do it. But that's not usual if you use a tripod, more a hand-held bracket problem. I've used Zerene and Helicon before, and they were a bit slower mainly because they have more options to select which alters the merging algorithms that they use, but once familiar with the software it's not much more.

This leaves you with a merged image that you can then post process as normal. Not arduous at all! &nbsp Posted: 06/09/2020 15:47:55
Tom Pickering
For me, the capture portion typically takes a while depending on the lighting. I often prefer to just use room light, which means longer shutter speeds (my camera doesn't do high ISO well at all and my macro lens sweet spot is F8). My camera doesn't have a lock-up mode, so I must use a delay to allow the mirror to lift, so each slice can take from 5 to 30 seconds. My focus rail is a cheap one so I must manually advance which adds another couple of seconds to let everything settle. So, a 50-slice stack can take several minutes. The software side is much like Stuart describes, with Helicon Focus and Affinity Photo taking about the same amount of time. &nbsp Posted: 06/13/2020 12:45:15
---
Tom Pickering
Excellent capture, Stuart. Your stack is very pristine, though there is one tiny area where one stamen is crossing another that showed some fuzziness. It really wasn't visible until I studied the image closer.
Because this blossom is so bright, I would strongly suggest some targeted dodging and burning to add some more dimensionality to your great image. Thoughts? &nbsp
Posted: 06/13/2020 13:05:36
---