Stuart Ord
---
March 2020 - Rhododendron flower
About the Image(s)
We were in a garden centre yesterday and I came across a potted rhododendron which has a lovely crop of tiny fungi in the pot. It will look nice in the garden in a few years - but first, it had to be a model.

For this photo, I placed a single flower on the compost base next to the fungi. I lit this with my Adaptalux lights. I think there were 4 in place, one with a diffuser. The polarizing filter was able to reduce the shine on some fungi to an acceptable level. I tried to bring out the flower and reduce the mushrooms to a supporting role and reduced the brightness of the compost further in post-processing. I increased the saturation of the flower a little as it didn't appear on the photo quite as vibrant as the flower is. There were quite a lot of small white spots which whilst real didn't look attractive when closely examined, so the clone brush came to the rescue.

Olympus OMD-E-M1ii, tripod, Olympus 60mm macro lens (maybe +10 dioptre "filter" as well), polarising filter, f22, 1.6 sec, ISO 200, Adaptalux lights.
---
This round's discussion is now closed!
8 comments posted
Bob Crocker

(Group 60)
Hi Stuart - just visiting from Group 60. Really like your composition and your post-processing works really well. How do you like your Adaptalux lights? I have a basic starter kit on backorder, apparently they are so popular they ran out.
Happy shooting !! &nbsp Posted: 03/03/2020 16:33:06
Stuart Ord
Hi Bob,

Welcome to our new group! Thanks for your comments. I'm expecting certain comments as I do like to break "rules", we'll see if the others are complementary :-)

The Adaptalux system is good on the whole I think. I have one pod, four white arms (two ultrabright ones), one red and one laser. I got a pro mount as the standard one I found to be a bit flimsy. I've got 2 white and 3 colour diffusers. My white ones are theoretically different opacities, but I can't see the difference between them. I found it difficult to see which arm was selected when using the pod to control them. They flash slowly when selected, but it's not easy to see this when you are behind them, so I drilled a couple of small holes in each of the screw-out shades so I can see them now. The bluetooth phone app though makes them much easier to control. In my view the colour arms are less useful than the white ones, and the bright ones are worth the extra cost. The laser is fascinating but I've yet to find a photographic use for it apart from abstracts. I might get a UV one, that might be more practical for me.

In terms of brightness, I find them a bit dimmer than I would like for what we might call close-up photography, with the arms maybe 20-30cm from the subject. Doing this I have them at close to full power and on boost usually. However at true macro levels, with the lights say half this distance, they are plenty bright enough. At first I thought the arms were not able to hold their own weight well, but you discover that you can be a bit brutal with them and they work OK. Usually I hold th pod on a tripod. With 4 arms on, the pod's mount struggles to hold the weight and I usually give it a bit of help with a suitable piece of something jammed in between the tripod and the pod to hold up the front if necessary.

You can bend the arms enough to get a real mini studio setup with front, side and top lights all from one pod. A second pod might be useful but is not necesssary.

I find their donwloadable instructions, relying mainly on pictures, rather inadequate. I annotated mine from reading other help on their site which makes it easier to use.

Yes, it seems that coronavirus-caused delays in China have put back production. I funded their crowdfunding appeal to develop flash units to the tune of buying 2 flashes, but they have been delayed too. Pity! It was looking for macro flashes that brought me to their site. &nbsp Posted: 03/03/2020 17:32:15
Bob Crocker

(Group 60)
Thanks for your detail feedback. It's always good to hear from an actual user. I was wondering about those white diffusers, didn't seem there would be that much difference. Interesting to hear your experience on the power on the lights as applied to Close-up verses Macro. Not surprised about their instructions, in my years working in labs, the engineers can design and build the bridges but can't write the instructions <;-). Heard about one photog that was using the UV lites with acrylic ink dropped into water, then taking long exposures of the flow. Abstract but cool. Always in search of more/better lights. The platypod people now sell flex arms that can be added to their platform and be used with the new LumaCube 2. Mmmm More stuff to check out. Happy Shooting! &nbsp Posted: 03/05/2020 08:21:22
---
Tom Pickering
Cool composition, Stuart. The flower really spices up the image, which would probably have been cool enough with just the tiny fungi.
I'd love it if the manufacturer would let me try out the Adaptalux system, cause it's likely the only way I'll get my hands on one. It's a bit pricey for my wallet I fear. Oh well.
I found this image a bit flat, actually. Perhaps it was the direction of your lights. It really calls for dodging and burning and a bit more contrast to bring out the depth. &nbsp
Posted: 03/10/2020 14:32:47
---
Stuart Ord
---
Marti Buckely

(Group 22)
Interesting composition with the two subjects. I like Stuart's redo as it appears to have a little sunlight effect - as though it was "in the shade". I sort of feel the original final image was a little "soft" and could use more detail. Nice job though. &nbsp Posted: 03/13/2020 11:58:04
Stuart Ord
Hi Marti, thanks for your comments. The rhododendron was shedding a few blooms due to being handled, I just moved one next to the fungi, not an original thought!
Soft - maybe - I'm no sure why, but alas I do find variable results especially if I stray from known good setups. But here I was indoor, had a good tripod, cable release, known excellent lens and camera, so perhaps I did have the cheap +10 dioptre on (I lost track as I experimented and of course it's not in the EXIF). I wonder if a Raynox add-on is really any good for such pictures as it was slightly over 1:1 &nbsp Posted: 03/14/2020 02:52:45
---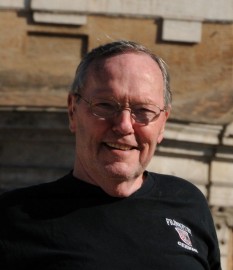 Bill Foy
Wouldn't have occurred to me to add the rhododendron flower to those eye-catching funji. I like your inclusion of Tom's suggestions and you "bump" of the stamen in the modified image. The composition, color and clarity are all really good. &nbsp Posted: 03/19/2020 14:02:17
---