Paul Smith
---
February 2021 - Geese and Moon
About the Image(s)
I live near a small lake that supports a large flock of Canada geese. I have struggled to capture good "flight" images because the backgrounds (homes, people) are invariably distracting. And, until recent tech innovations, making a "selection" of the geese has been arduous. With nowhere to go (lockdown) and time on my hands, I researched "selection" and "changing background" options. Voila…Geese and Moon !! I used a Skylum filter to alter the background and Photoshop >Select>select subject to isolate the geese. Isn't pandemic lockdown grand. Canon 90D, ISO 400, Tamron 150-600 at 483mm, f/6.3, 1/500th second,
---
This round's discussion is now closed!
22 comments posted
---
---
---
Michael Nath
I like the final composition. You have made an excellent composite image utilizing the selection and background change. Be careful, making composite images like this can be addicting. &nbsp Posted: 02/01/2021 11:10:59
Paul Smith
Thank you, Michael. I will guard against excessive use of Skylum! &nbsp Posted: 02/01/2021 11:30:37
---
---
---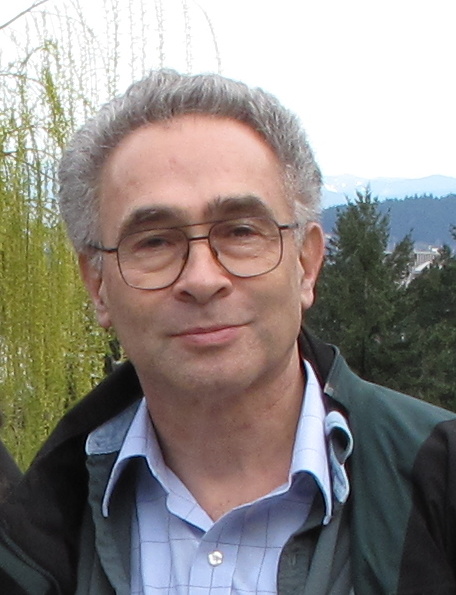 Stephen Levitas

(Group 32)
Hi Paul, this is a beautiful composition. I will make two unimportant comments.
1. The moon never appears at this angle naturally. (Ignore this comment--your composition is great)
2. I once had the chance to read the letters of Rachel Carson. In writing to her friend, I can almost quote, she said, "We sat out on the porch [of their Maine summer cottage] and watched the full moon last night. You know, if you wait long enough, you can see a goose fly across the face of the moon." &nbsp Posted: 02/02/2021 23:23:48
Paul Smith
Stephen, thank you for dropping by. Your remarks caught me off guard. I had never read...never heard of Rachel Carson! In research, I learned that for the price of a hardback copy of "letters", I could buy a new camera. Please drop by often. &nbsp Posted: 02/03/2021 10:57:43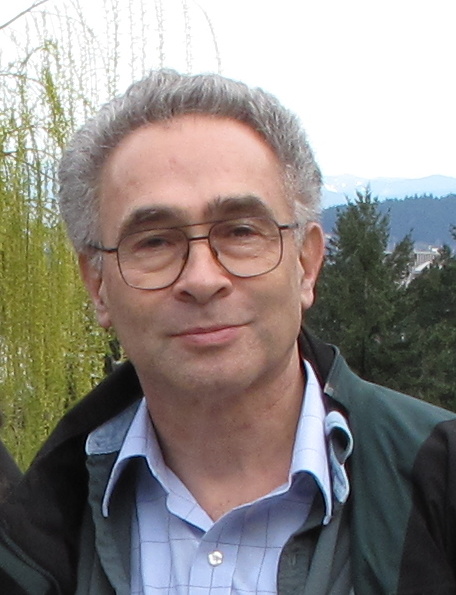 Stephen Levitas

(Group 32)
By now you know that Rachel Carson wrote The Sea Around Us, and Silent Spring, the latter helping to spark an environmentalism revolution. I read her actual letters 20 years ago, wearing white cotton gloves, in the Special Collections room of the Oberlin College library, while my daughter was off visiting the campus. Here in Washington, DC, at the Department of the Interior, there is a large meeting room named after her, where the Red Cross sets up its periodic blood drives at the Agency, and I have given blood in that room, walking over from GSA across the street, where I was an IT contractor. &nbsp Posted: 02/03/2021 12:47:00
---
---
---
Dan Mottaz

(Group 96)
Very cool, Paul. &nbsp Posted: 02/03/2021 12:24:51
Paul Smith
Thank you, Dan. Good to hear from you! Please check your email for a message. &nbsp Posted: 02/04/2021 07:30:46
Paul Smith
Dan, please check out the "Member Showcase" found on the PSA Member Home page. They have used one of my images. &nbsp Posted: 02/19/2021 14:37:04
---
---
---
Jerry Paskowitz
Paul, As artists I think we're entitled to portray our own visions of reality. I love what you've done and thanks for showcasing OUR geese! Sorry about all the poop though. &nbsp Posted: 02/17/2021 09:13:40
Paul Smith
Jerry,
At first glance I was confused with the "OUR Geese"! Then I remembered your Country of Origin. Sorry for the slow uptake! We are big fans of Canada Geese, Canada, and Canada People. Vancouver and Quebec City are two of our very favorite places. And thank you for your kind remarks on Your Geese and Our Moon! &nbsp Posted: 02/18/2021 10:52:07
---
---
---
Ed O'Rourke
I think this photo is very well done artistically. I like the composition in the way you've positioned the moon to one side and then have "Jerry's" geese silhouetted against it and moving into the open space on the other side of the frame. What also strikes me positively is the color you used for the sky and the way it softens the image while letting the moon and "Jerry's" geese stand out. &nbsp Posted: 02/19/2021 12:33:29
Paul Smith
Thank you, Ed...and did you see my note regarding the ten images on the PSA Home page? Group 93 is represented! &nbsp Posted: 02/19/2021 14:31:55
---
---
---
Mark Bargen
Hi, Paul. Glad to meet you. Very nice image. I like the effect of three different layers, emphasized by the different luminosities. I really admire you folks who can imagine a composite image and then set out to create it. My imagination just doesn't work that way.
I have a couple of thoughts … of course, take 'em or leave 'em … I'd imagine that you tried a variety of placements and orientations for the geese relative to the moon. Did you try flipping horizontally the image of the geese, and maybe rotating slightly so as to be ascending to the right? Often, gestures that flow upwards to the right seem to me to be more optimistic and engaging. Of course, that might not be what you had in mind. I gave it a try (hope that wasn't presumptuous of me) and, while I was at it, I also lightly applied a bit of blue-purple color grading to the shadows to create a little contrast in the sky.
&nbsp
Posted: 02/22/2021 12:50:28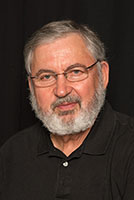 Isaac Vaisman M.D.

(Groups 4 & 58 & 72)
Flipping is always good. &nbsp Posted: 02/22/2021 14:19:02
Paul Smith
How did you "apply" the color grading? I like it! &nbsp Posted: 02/24/2021 13:32:00
Mark Bargen
Paul Smith
I do not use LR. Can I find "grading" in Camera Filter Raw? &nbsp Posted: 02/25/2021 11:37:51
Mark Bargen
Mark Bargen
---
---
---
Darcy Quimby
I like how you made this composite. I am not that talented to even attempt this. &nbsp Posted: 02/22/2021 14:52:04
---
---
---
Jeff Coyle
I like the image, but the moon appears to large for my taste. &nbsp Posted: 02/26/2021 07:50:58
Paul Smith
Darcy and Jeff, Thank you for your comments. &nbsp Posted: 02/26/2021 16:31:53
---
---
---