Ed O'Rourke
---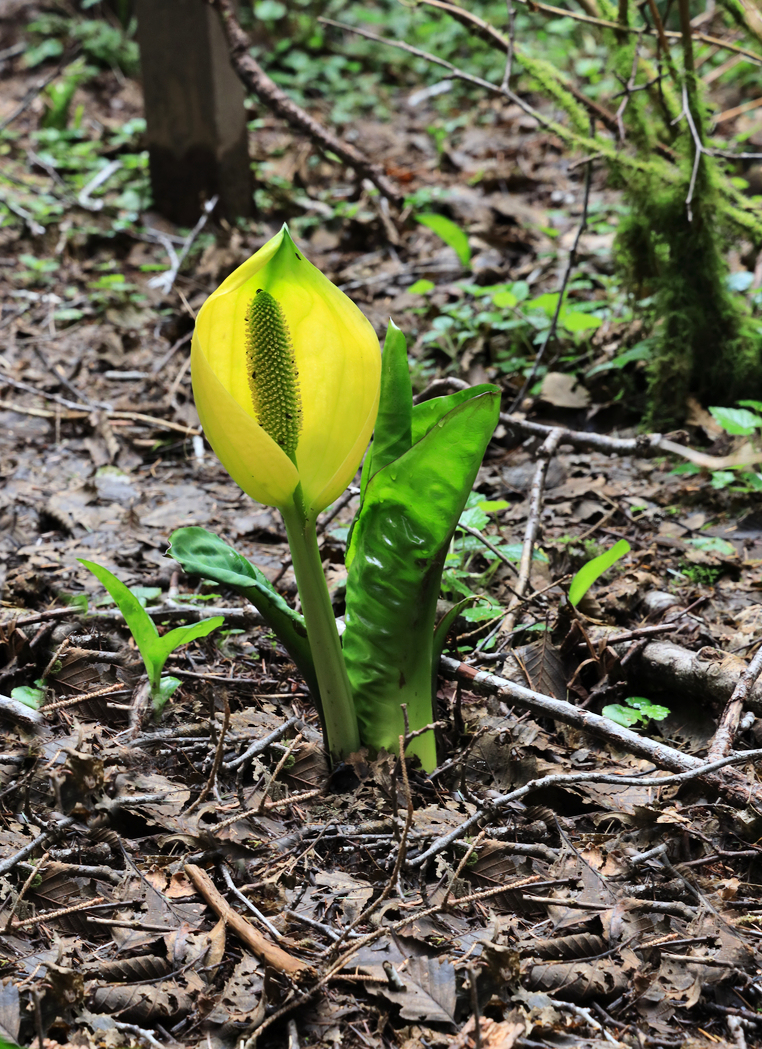 May 2020 - Gem on the Forest Floor
About the Image(s)
While on a "just to see what's there" hike at the South Slough National Estuarine Research Reserve out of Coos Bay OR, I was attracted by the bright yellow and green of the skunk cabbage pushing up from the muck of the marshy forest floor. It was a sunny day but I was under the
dense cover of the coastal forest, hence a lower light situation. I was limited as to positioning to take the picture because I was in a biological restoration area and I didn't want to step off the defined
trail (nor did I want to go up over my ankles in muck).

I took the picture on 3/5/20 using my Canon EOS R; Shutter speed 1/100; Aperture F/9.0; ISO 1000. I only had my 70-105 mm lens with me, it was set at 105mm and I was 2.5 m from the subject. For post processing I removed the leaves from another plant that pushed into the lower left
corner; I also increased contrast a bit and lightened the shadows to bring out more detail in the foreground.
---
3 comments posted
Dan Mottaz
Hi Ed, you have a nice start with your submitted photo. However, I would like to see you go further with your shooting. Was a tripod used? Did you try a shot with a narrow depth of field? Did you have a macro lens with you?
What I'm driving at is that I would have liked to see only the Skunk Cabbage in focus. Your subject would be greatly enhanced if the leaves, sticks, mossy growth and stake in the background were out of focus. To my eyes, the scene calls for simplicity. It's possible to perhaps do that in post. If you're inclined, try using the various blur tools in PS: Gaussian Blur, Radial Blur, etc. You never know, something nice could come from post processing experimentation. &nbsp Posted: 05/10/2020 17:26:21
---
Jean Wu
---
Michael Nath
Well done image of the flower. Personally, I don't mind that the depth of field reveals the sharp details surrounding the flower as (to me) it reveals the environment it lives in. The only distraction to me is the wood post behind bloom.
I did a rush job on cloning out the post and it shows when enlarged as there is a slight loss of focus in the background as compared to the middle ground. &nbsp
Posted: 05/17/2020 12:36:27
---
Please log in to post a comment