Chan Garrett
---
March 2020 - florida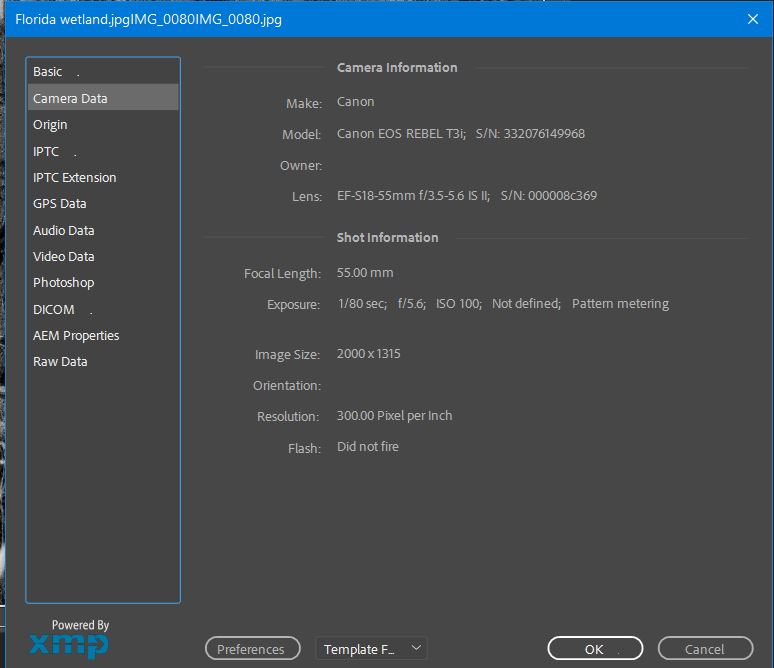 Original
About the Image(s)
This photo was taken this afternoon off of a walking trail near my home. I was limited in choice of location to set up my tripod.
Canon T3i. Modified for infrared with 830 filter, Tripod and remote shutter release.

---
This round's discussion is now closed!
7 comments posted
Lisa Cuchara
Thanks Chan, please provide us with more details in the future, the more information that you provide, from camera settings to white balance to post-processing, and even why you chose the subject/composition and what the image means to you. &nbsp Posted: 03/10/2020 14:30:34
---
Lisa Cuchara
I like all of the strong vertical lines in the trees and the juxtaposition with the horizontal lines of the log.
To me the white bright foliage dominates the scene, it is overexposed and our eye draws us to the brightest parts of the image.
The trees also appear not straight to me.
I flipped it, straightened it, cropped it and darkened the light areas. &nbsp
Posted: 03/10/2020 14:33:31
---
Chan Garrett
Thank you. I do like your flip and crop of the image. I should have tried that. My vantage point put me to close to the palmetto bush (bottom right in my image) to keep it in focus. Custom white balance was created in camera by photographing a patch of green grass in the same light. &nbsp Posted: 03/10/2020 15:12:49
---
Judy Murphy
As I look at the scene I don't see a clear subject. However I'm intrigued with the darks and lights of the pines, their trunks, and their branches. So in Lightroom I cropped, dodged and burned areas with brushes to bring out the contrast of tones and simplify the scene. &nbsp
Posted: 03/10/2020 22:13:56
---
Chan Garrett
Thanks for the suggestions and your work. I like when others show me different visions of my image &nbsp Posted: 03/10/2020 22:31:41
---
Gary Oehrle
I concur with Judy and Lisa's feedback and edits. In my view
the flipping of the image, which I wondered about for a while,
helped to keep my attention in the image. I go to the white background area in forest and move to the right (like reading) and then my attention goes back to the white area to stay in the image. This is most noticeable in Lisa's work. &nbsp Posted: 03/12/2020 10:04:33
Chan Garrett
Thanks, Gary. I was to quick to post the original image, and did not take time to consider other options. The out of focus palmetto bush at the bottom right did concern me, but I failed to look for ways to improve the composition. One of the results of my 830nm filter conversion is that green vegetation reflect nearly all if the IR light and results in white vegetation. Palmetto and palm tree fronds are especially affected.
Each of you, with your excellent images and critics are pushing me to improve my images. This is good! &nbsp Posted: 03/12/2020 10:33:46
---