Margaret Frazer
---
June 2020 - Golden Hooded Tanager
About the Image(s)
Golden Hooded Tanager of Costa Rica. In March I had to opportunity to stay at the Rio Chirripo Lodge. This Golden Hooded Tanager with its mate was nest building in the bush at the front of the dining area. I was fascinated by their comings and goings with bits of twigs, grass, etc. I loved the blue sky background and wanted to keep the image simple. I photographed them extensively. I was initially shooting a variety of flying birds and hoped to catch a hummingbird so my camera (Canon Mark 1V) was set on shutter priority 1/2000. I was using a 70-200 lens with a teleconverter 1.4, auto white balance, hand held. I used Lightroom to process it.

---
This round's discussion is now closed!
15 comments posted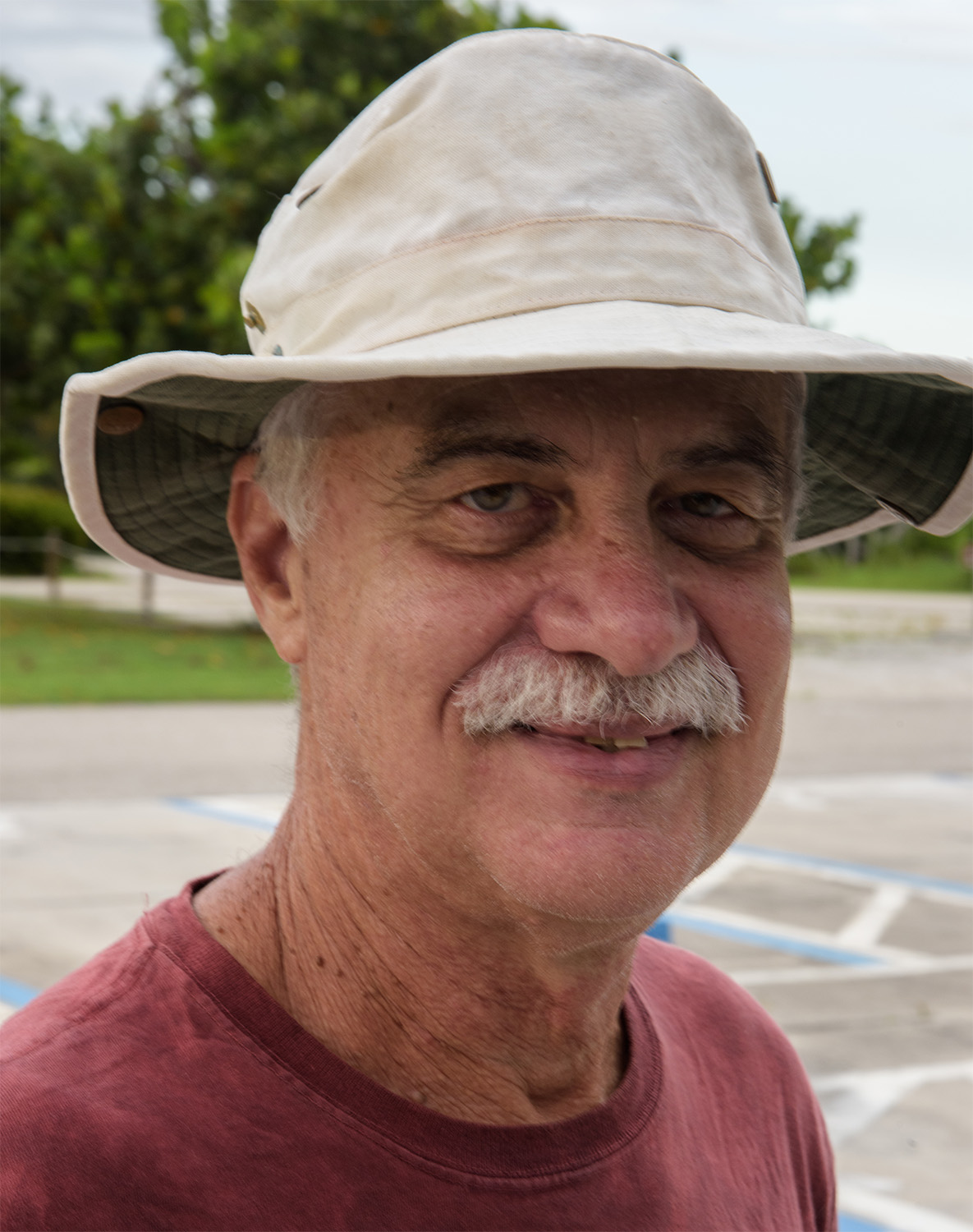 Larry Treadwell

(Groups 36 & 67)
This image of the tanager certainly has an instantaneous impact. Placed against a clear blue sky the eye of the viewer has no where to go other than to the bird and its perch. The composition is well thought out and shows recognition of the rule of thirds by placing the bird on the left fixation points. I know the PSA will award bonus points for having the subject facing from right to left. PSA often recommends flipping the image, if possible, to achieve this. Personally, as long as the subject looks INTO the frame I am satisfied, but this is a personal preference. From your write up I am able to discern an element of story telling in that the bird appears to have something in its beak. Nature images a generally best when they rise above a simple portrait of some critter. Activity beyond normal is encouraged in a nature type image. The more dramatic the activity the better the image is the general rule. This image is captured during the middle of the day and as a result there are telltale signs of the harsh light. The direction of the light (coming from left to right) has slightly overexposed the bird's breast and rendered a black hole on the birds shoulder that is slightly turned away from the light and there is some burn on the green branches. I feel your original crop includes a great deal of wasted space on the left side. All of that blank sky lacks interest (clouds would help break it up) and is adding nothing to the image and thus could be removed. I took the liberty of recropping the frame. This crop accentuates the diagonal nature of the branch. Diagonal lines add power and drama to an image and since the subject is static the diagonal helps add a feeling of impending action (maybe a take off?). Note that I cropped some from the bottom to prevent the low hanging branches from hanging in space (all the branches touch the bottom of the frame). The two colors that are most often found in successful images are blue and yellow. These colors are complementary. Complementary colors add impact to any image. This image has abundant blues, but there is a hint of yellow that the subconscious eye understands. This is the reason the image almost slaps the viewer in the face. If the image had action, it would explode from the frame. I feel the greatest drawback to the image lies in the area of technical skills. The eye of the viewer is always drawn to the brightest portion of the image and to the sharpest. Modern camera manufacturers go to great lengths to produce lens and camera that are capable of capturing tack sharp images. Anything less, disappoints the viewer. The camera and the lens, even with the 1.4 TC is capable of sharp images so this leaves the onus on technique and set up. You did not include camera settings in your write up which makes it harder to pinpoint the problem. Thus I am going to take a shotgun approach to analyzing the issue. First the best wildlife images are usually taken from a tripod. I know camera can be handheld using fast shutter speeds, but the best images usually come from tripod mounted cameras. There is truly nothing tack sharp in the image and everything seems to be equally unsharp. Thus I do not believe the issue has to do with aperture although I would like to know what the aperture was. This leaves either camera movement or shutter speed. Little birds, such as this tanager, are very twitchy and require extremely fast shutter speeds to make sharp captures. A shutter of at least 1/1000 even up to 1/3200 are probably best. You had really bright light, so a fast shutter was possible. Even with a fast shutter motion blue is possible. Since everything is equally soft, motion blur is a strong possibility in an image such as this. Would you care to share your shutter speed for academic purposes? Generally lower ISO numbers produce greater quality image but your camera can easily handle ISO ranges up to 1000 especially with that lens so you could have managed a higher ISO maybe 640 and that would have allowed for a faster shutter speed. The other possibility is failed focus lock. Do you know what focus mode you were using? Single point, or one of the group modes? While single point, locked on the eye of your subject is the preferred method of focus, using a group mode will help if there is camera movement (I'm guessing this was handheld). Your original image was taken with the camera in the horizontal position, yet your subject was set to the right side. You may have focused on part of the branch and your camera movement could have let the focus point drift off to part of the sky when the shutter was activated. This would cause the image to be somewhat soft as the camera lost focus. Using a group focus mode would allow the camera to maintain a lock as the camera moved, or the wind blew the branch.
Please note the above is just my opinion and I have been known to be wrong more than once. I would like to hear your thoughts on any or all of these comments as you choose. Remember the maker is always right so I'm very interested in your thoughts. I tried to cover all the points in the scoring guide I forwarded and hope I didn't over do it.
&nbsp
Posted: 06/01/2020 12:17:21
---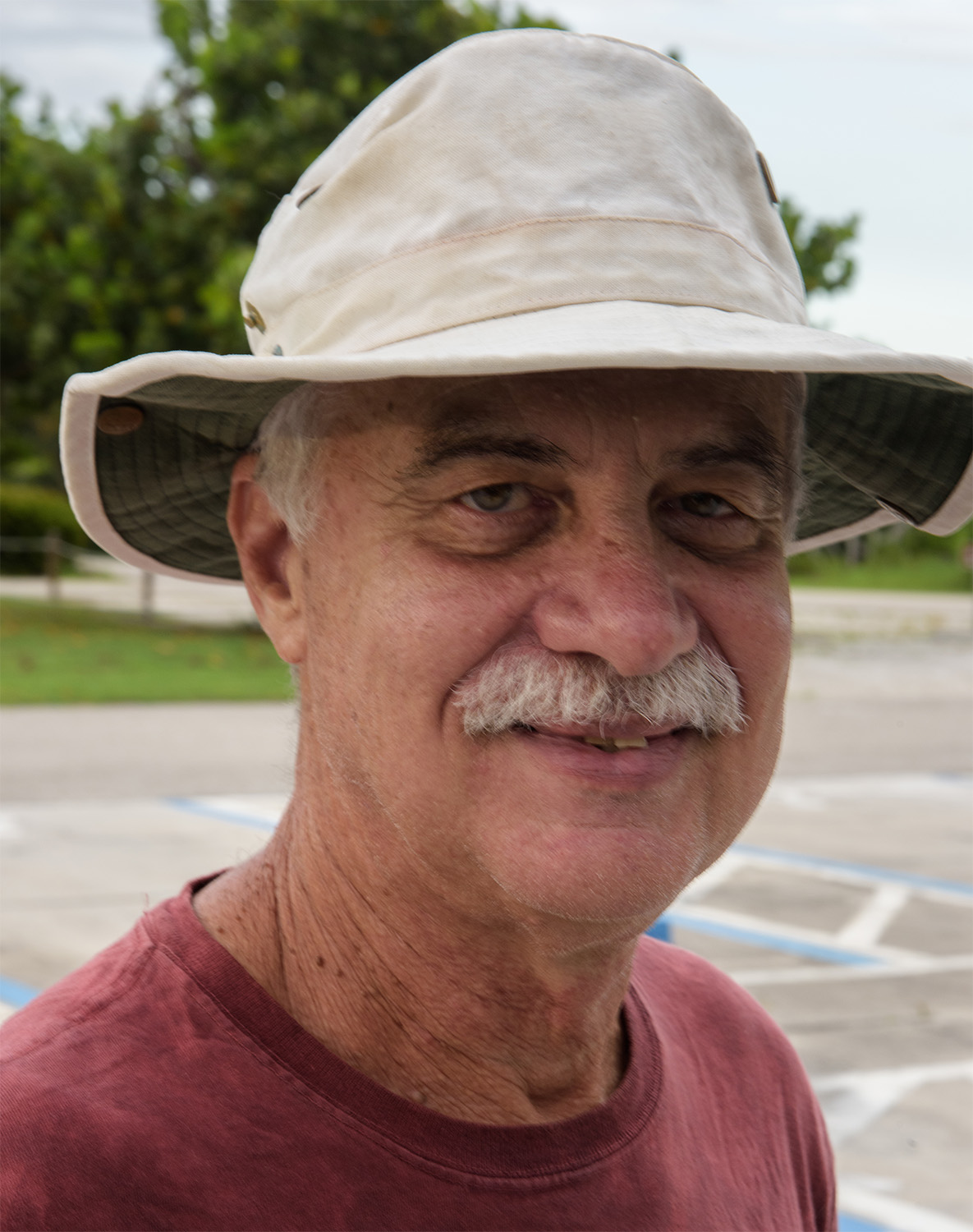 Larry Treadwell

(Groups 36 & 67)
Please note I really over did this review. I would never expect anyone to write something this through. As you folks review an image if you just pick one positive point and one suggestion for improvement that is more than enough. I just tried to cover all the points in the scoring guidelines I sent you so you would see how each element could be reviewed.

If anyone has any questions on this review, please ask. I'll be happy to explain anything you want to know. &nbsp Posted: 06/01/2020 12:21:11
---
Margaret Frazer
Thanks so much for your detailed feedback. I appreciate it!! Yes it was handheld and I suspect camera movement paid a large part in it not being in sharp focus. I suspect it was single focus. The aperture chosen by the camera seems to be F4 since I was shooting in shutter priority. I will certainly pay more attention to the time of day when shooting since the harsh light is difficult to deal with in processing. I was experimenting with auto iso but it hasn't always been successful. I will certainly apply some of the techniques you mention and practice to get better. Looking forward to trying them out. &nbsp Posted: 06/01/2020 12:38:19
---
Bristow Joseph
Hi Margaret,

Its very nice image of a Tanager , indeed I felt the image is little bit flattened and if the bird moved its beak looking in to the camera or even a slight movement to the front side would have given a different dimension to the image.The Bird eyes and head seems to be little bit out of focus and I think the focus is at the branches or the breast of the bird and thus an un sharp head /eyes.I saw you said in the reply to Larry that you used autofocus single mode and I had that issue when I went to kenya ,I forgot that I put it in autofocus single for a special capture and I didnt change to continous mode and I lost a number of beautiful pictures of flamingos in flight which went to out of focus but I realised it later and changed to continous mode and took some extra pictures of them but the images I lost was fantastic if it was in continous mode .Also a little bit overexposed but not much so you would have managed it in photoshop /light room using the graded filter with a luminosity mask or "blend if" options.
&nbsp Posted: 06/01/2020 12:52:52
Margaret Frazer
Thank you for your response. I don't do many bird images and just started practicing. Larry and your advice will steer me in the right direction. Those missed opportunities are heart breakers sometimes especially while traveling. I also need to practice my blend if options. Lots to learn. &nbsp Posted: 06/01/2020 13:00:20
---
Tage Christiansen
Hi Margaret
Nice picture of the bird, however, I found that there is too much sky and so I would like the eye was a little sharper, I have tried to crop it as I thought is better, then you get the branch to start in the lower left corner and act as introduction to the image.
I have recently become interested in photographing birds, especially flying birds are difficult to photograph. &nbsp
Posted: 06/05/2020 09:23:50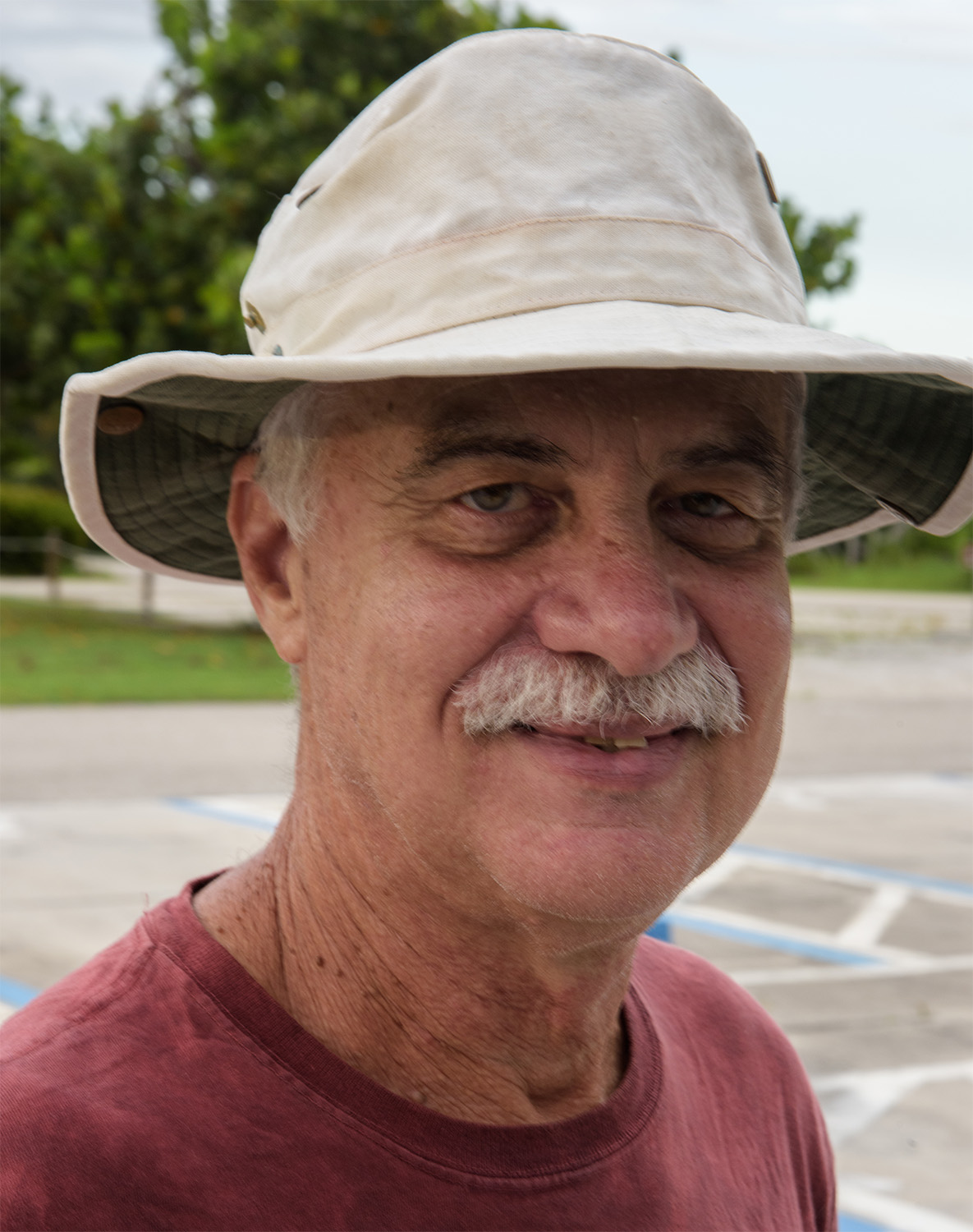 Larry Treadwell

(Groups 36 & 67)
Tage

I have a couple of articles you may want to read if you are interested in photographing birds in flight. You can find one of them by going to Group 67 ( I am also the admin for that group) and click on select another round then select the month of April. I posted a bird in flight shot that month with detailed instructions as to how I did not. I have another article that I can find if you want to read that as well. Just let me know. &nbsp Posted: 06/05/2020 09:39:04
Tage Christiansen
Hi Larry
Nice picture, the bird is sharp and the background blurred, so the bird stands out beautifully, also exciting to read how much preparation you have done before you started to photograph.
I would be happy to read more of your bird photography articles.
Tage &nbsp Posted: 06/06/2020 05:03:43
---
Margaret Frazer
Hi Larry
I checked out the reviews and that was an awesome shot. I sense the motion without it being distracting. Unlike you, I do like blue skies but I do prefer them to be a softer blue. I see what you mean left to right and the grounding of the green colour. I would be delighted if you find the other article. I'm going to give a try at birds in flight. I'm not experienced at photographing birds. We are at a stage in our lockdown where we may have access to a park known for birding opportunities. I'll check it out over the weekend. &nbsp Posted: 06/05/2020 11:00:25
---
Gary Schafer
Hi Margaret,

Just being honest but I am having difficulty reviewing this image as I can not find much good to say about it other than this was a very difficult shot. The dark black body with a bright blue background at a bad time of time makes for very difficult shooting. If I had taken the shot I am pretty sure it would not have turned out this well. Given the circumstances I believe you obtained a good photograph. &nbsp Posted: 06/05/2020 13:58:51
Margaret Frazer
Thanks Gary. Not a problem. We need to accept criticism to grow and I will get better taking the comments into account. It's all about learning and getting better. I don't photograph birds often so I will try again and see what I come up with. &nbsp Posted: 06/05/2020 15:52:21
---
Glenn Rudd
I admire your enthusiasm for the subject and willingness to learn. The image is not in focus which is a large distraction. When shooting birds hand-held, it is extremely difficult to achieve satisfactory sharpness. You had enough shutter speed (the bird is not flying) so this leaves camera movement as the most likely culprit. Also, the crop , as suggested by Tage and Larry helps the composition. Lastly, with foliage in front of the bird the camera will most likely auto-focus there. &nbsp Posted: 06/06/2020 09:03:12
---
Margaret Frazer
Thanks so much Glenn. I'll keep those points in mind next time I go out to photograph. I appreciate the feedback. :) &nbsp Posted: 06/06/2020 10:02:16
---
Dave Ficke
Margaret Well great try and you already know the image is not as sharp as it could be and yes midday has some challenges as well. I would like to make one suggestion - I know in the field using a tripod is kinda a pain, have you considered a monopod? It can give you a lot more success that hand holding and they are easy to use. Another positive is holding your camera gets kind of heavy after a while and using the monopod helps with the fatigue in the arms. &nbsp Posted: 06/14/2020 17:43:54
Margaret Frazer
Your comments are much appreciated. My wrists are not so strong so holding a 70-200 or 100-400 lens can be daunting. I have a monopod so I will pull it out and give it a try! &nbsp Posted: 06/15/2020 04:21:27
---