Louis Lo
---
October 2020 - Mid-Autumn Festival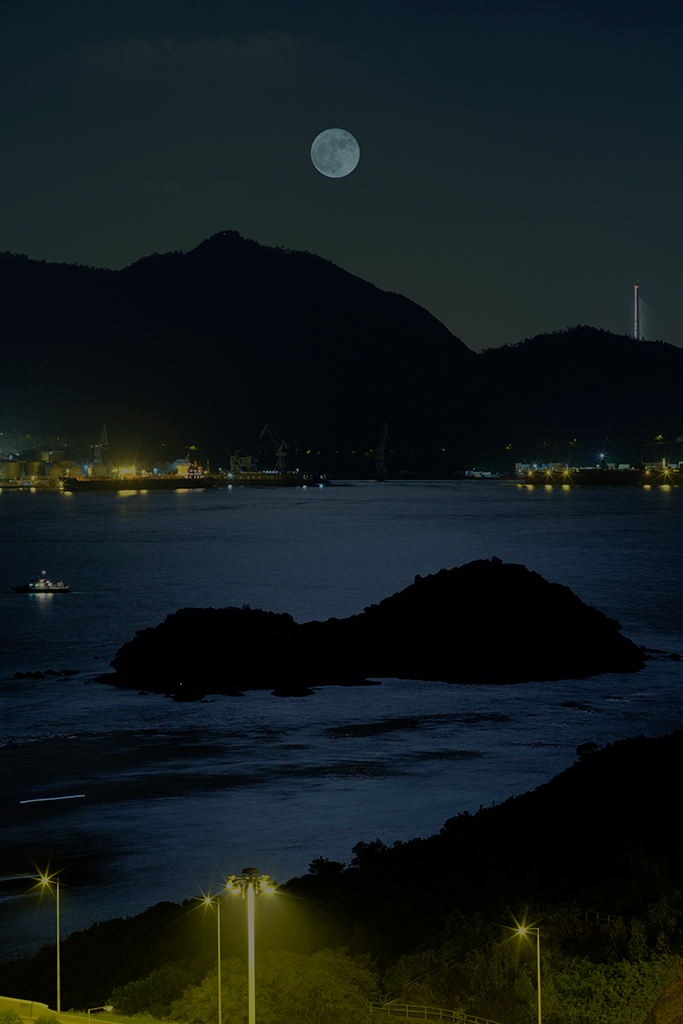 Original
About the Image(s)
Fujifilm GFX 50R with Leica R70-200 mm lens, multi-exposure ISO 100 1/320s f5.6 for the moon phase and ISO 100 3s f5.6 for the front landscape.
This image was shoot on 2nd Oct night, while the full moon arise up from the mountain in front of Kap Shui Mun Bridge of HongKong, I selected the scene of the sea instead of the bridge next to it because the reflective light of the moon more attractive to me.
This image was edited with PS, adjusted the highlight, shadow, contrast and color balance.
---
4 comments posted
---
---
---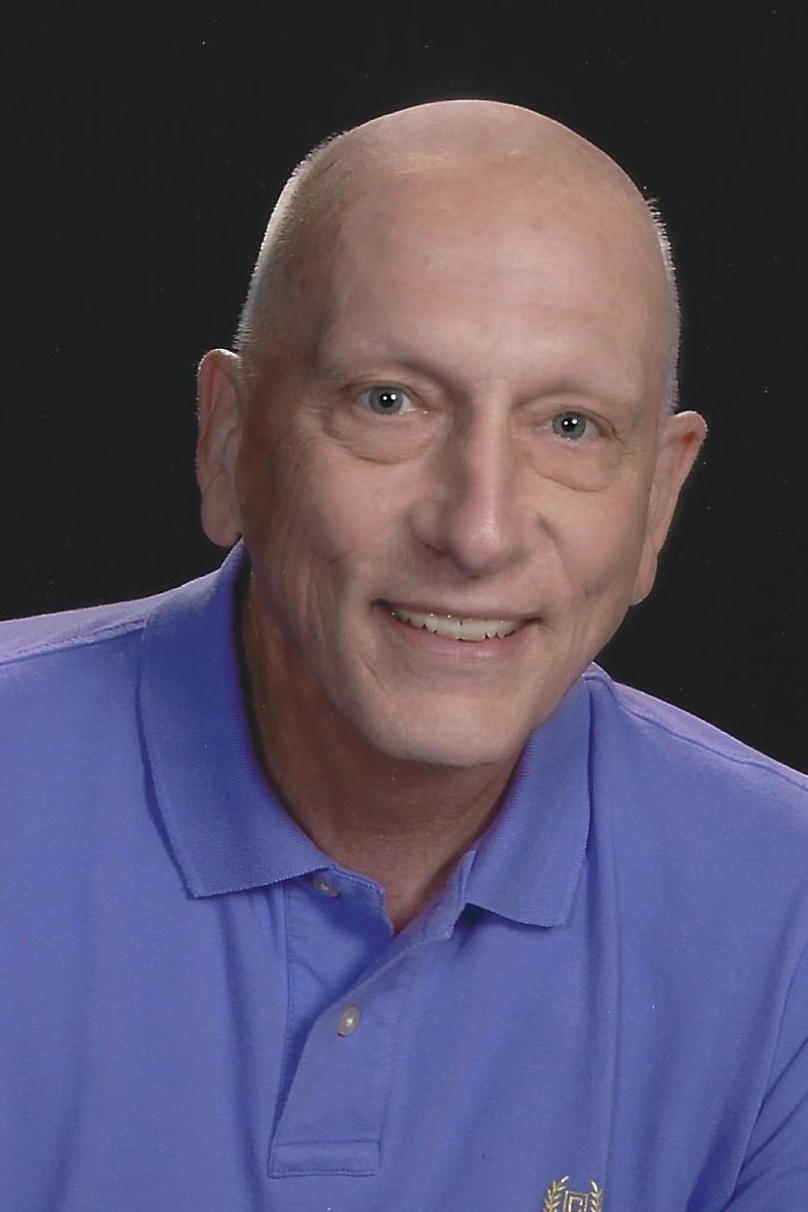 Trey Foerster
I really like the mood of the upper portion of the image. I would cutoff the lights at the bottoms and extend the dark foreground down (as in the image below I quickly altered). There's such a nice interplay between the moon ,the small boat, and the lighted tower at top right, with the foreground island helping with the flow within the image. &nbsp
Posted: 10/05/2020 09:34:17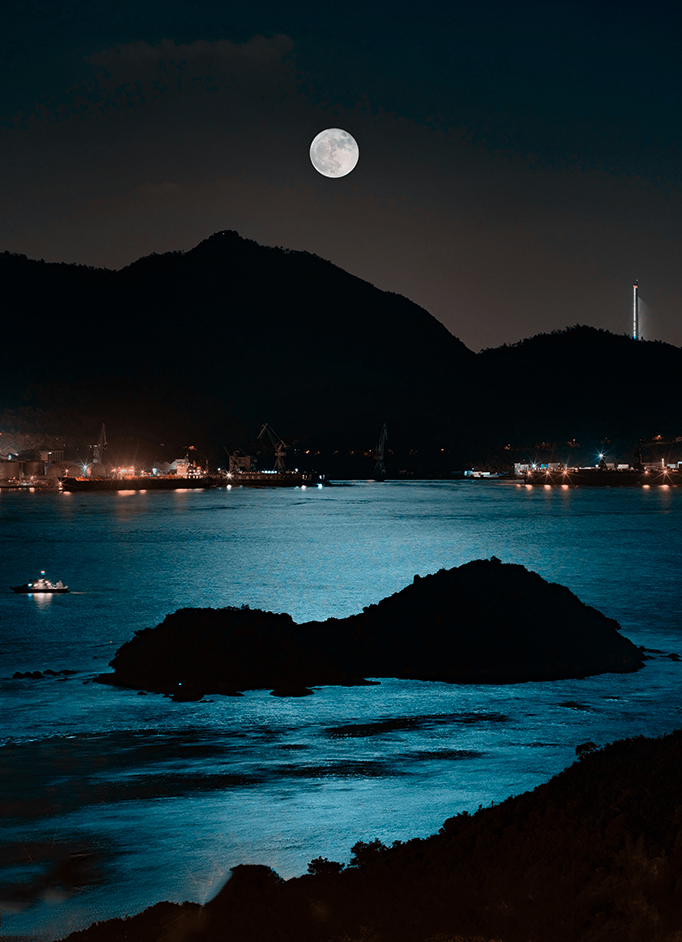 Louis Lo
Thanks for your comment Trey &nbsp Posted: 10/06/2020 10:33:27
---
---
---
Charles Walker
Louis, what a perfect moon. The blue water in the foreground adds a lot to the mood of this image. I agree with Trey about cropping out or deleting out the street lights. What do you think about this? &nbsp Posted: 10/07/2020 11:15:24
---
---
---
Gary Butler
Louis, to me this image shows a wonderful and believable color to the water. The composition of the moon the island and the water create a setting that I feel looks peaceful and a nice place to be. I believe that the exposure you chose was perfect for the reflected moonlight on the water.
I might have tried a 6 stop ND filter to give the water an even more silky
appearance.From
my experience, I agree with Trey except that it leaves the foreground too dark but for me still better than having the light standards in the image.
Thanks for sharing. &nbsp
Posted: 10/07/2020 13:10:38
---
---
---
Please log in to post a comment