Sanat Kumar Karmakar
---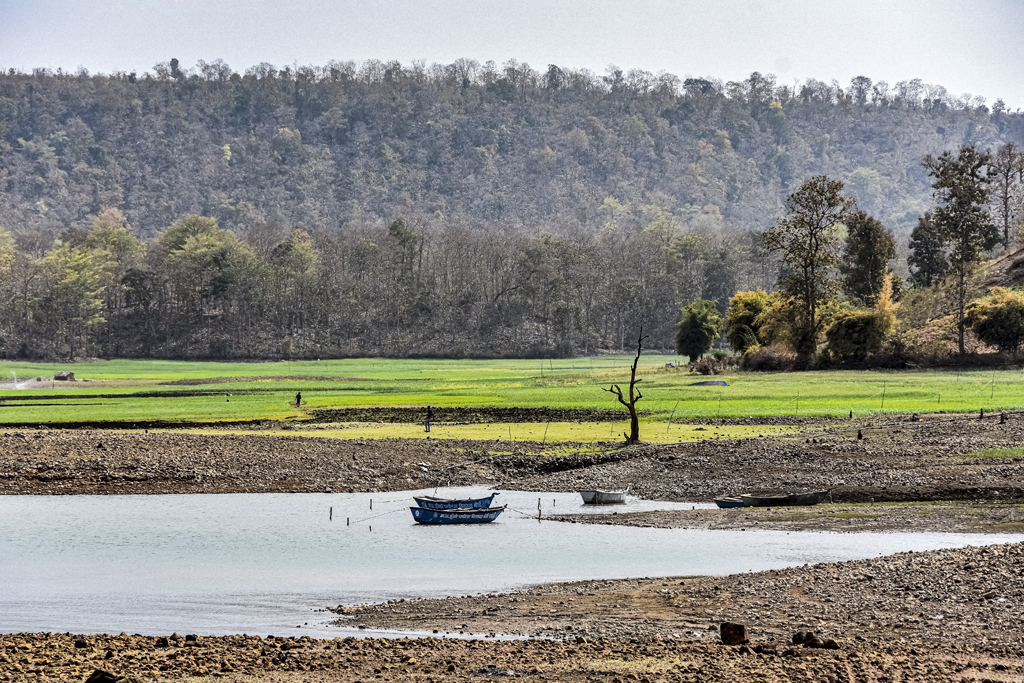 September 2020 - Piyali Village at Bagri Dam
About the Image(s)
Camera Used: Nikon D7200, Lens Nikon 18-200 DX Zoom Lens
1/500 sec. f/8 105 mm, iso 180, handheld shot

Date:27th February 2019

Location: A village named Piyali, beside Bagri Dam, in Madhapradesh State of India. The dam and reservoir holds water of river Narmada. We visisted the village from Jagdalpur almost 100 km journey. Generally travelers do not get to see this beautiful village beside the dam due to its remote location.

I used Photoshop CS2019 and latest RAW processing to edit the frame. As this is almost a natural beauty of landscape, I cropped it little, tried to enhance color, clarity and sharpness, as I had seen in my eyes, thru Raw processing.
---
5 comments posted
---
---
---
Gary Butler
To my eye you have done a good job with the lighting and sharpness the image. The green of the grass draws my eye as a fixation point but from your description that doesn't seem to me to be the intended focus. Or is the earthen works behind the boats a part of the Dam? &nbsp Posted: 09/09/2020 08:38:19
Sanat Kumar Karmakar
You are right Sir, the yellow color harvesting is a wheat field. Both green and yellow color attracts me and those are center of focus. I like to tell that it is not easy to reproduce the color I have seen through my eyes, in picture. In fact I could visit that spot for the first time.
Thank you for your expert observation. &nbsp Posted: 09/09/2020 13:33:49
---
---
---
Gary La Musga
i like the shot, yet, to me, it seems like something doesn't bring me into the feel of the picture. i am not sure you need the sky in the picture, it seems to detract from what you said you wanted to focus on, the field. you might crop to eliminate the sky,to just above the tree tops on the right side. crop the foreground to just before the water, to eliminate the dark rock on the left side and maybe crop on the left side to just before the little house. Increase, using the brush, increase the color in the field, both green and yellow. then use the brush on the boats, reduce shadows, to bring a little more prominent in the picture. just some thoughts, it might bring out what you were trying to capture. &nbsp Posted: 09/10/2020 00:50:39
Sanat Kumar Karmakar
Dear Sir,
I agree with your opinion, I should be more careful about the details of the picture and must try in other landscapes in future.
Thank you for your valued comments.
Regards,
Sanat Kumar Karmakar
India









&nbsp Posted: 09/17/2020 11:04:42
---
---
---
Charles Walker
For me the subject of this peaceful scene is the pond and boats in the context of this gorgeous remote meadow. I agree with the other's comments on the sky. Also, the trees on the hillside in the distance seem too enhanced. Perhaps increasing their saturation might help or darkening them by decreasing the shadow slider in camera raw may allow the viewer to focus more on the pond? &nbsp Posted: 09/14/2020 09:54:56
---
---
---
Please log in to post a comment