Rajani Ramanathan
---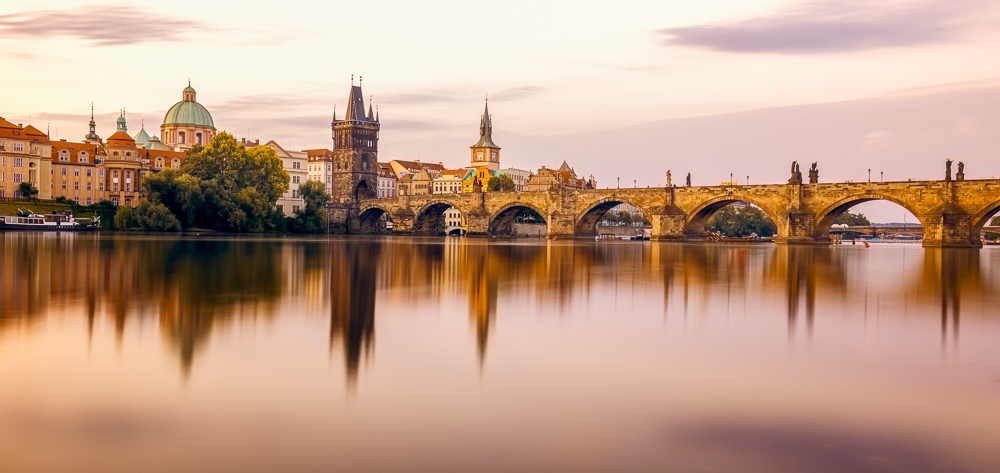 August 2019 - Prague at Sunrise
Original
About the Image(s)
Started wandering around Prague at 4AM in the hopes of catching a good sunrise. Light was not great but with a long exposure was able to tease out the colors in post production.
EXIF: Canon 5D Mark iv, 16-35, ISO 100, f/11, 68 seconds exposure. Used lightroom and photoshop to process.
---
This round's discussion is now closed!
6 comments posted
Lou McLove
Great image. I like the colors and the lighting. I think you did a great job with the long exposure, the water looks so silky smooth. I think this would be a great image for a book illustration. &nbsp Posted: 08/06/2019 15:30:25
---
Gary Butler
For me this brings back great memories of my time in Prague. I think you have captured a unique view of the city - as most people tends to shoot the bridge and the castle. I believe that the city and the bridge asre the intended fixation points and that is where my eye landed. To my eye the exposure and depth of field are well done.
It appears to me that your color balance has left the image warmer than any sunrise would truly be. (In the VF I have brought it back cooler a bit.) To my eye the two extra spans on the right add very little to the image and can be a distraction to the viewer. I feel that four sections and less water can keep the viewers eye more focused without losing anything. (Also in the VF.) &nbsp
Posted: 08/06/2019 17:03:48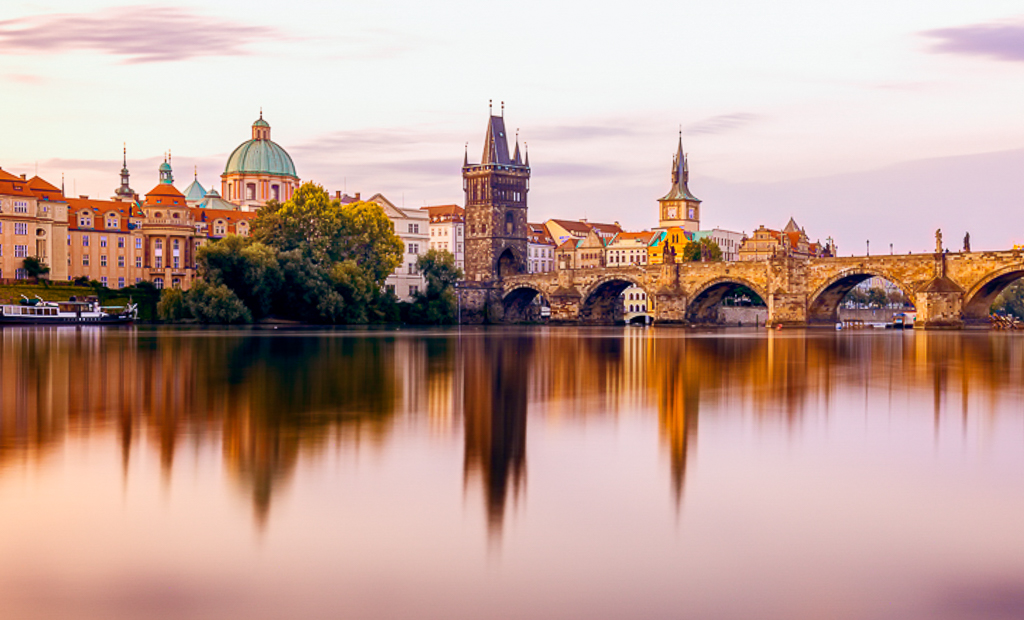 Rajani Ramanathan
Thank you Lou and Gary for your feedback. Gary, like you edits, will keep it in mind in future. &nbsp Posted: 08/07/2019 12:21:28
---
Sumit Basu
Awesome view.The reflection and buildings merge very well.I would try Gary's suggestion to lower the warmth of the building colors.Its a very good frame ,a one you hang on your wall. &nbsp Posted: 08/07/2019 21:01:06
---
Scott Messer
Great idea getting up that early to get the still water in the river. Beautiful image. I need to go to Prague! &nbsp Posted: 08/08/2019 10:06:57
---
Rajani Ramanathan
thank you Sumit and Scott. I did fix the color balance in a later edit now &nbsp Posted: 08/30/2019 17:26:59
---