Gary Butler
---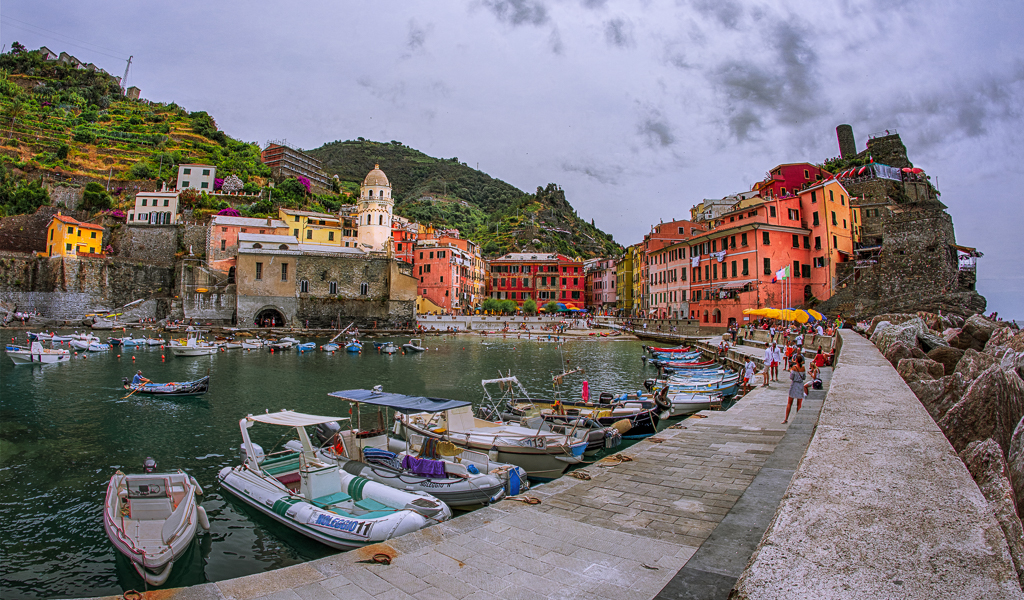 August 2019 - Vernazza Cinque Terre Italy
Original
About the Image(s)
Vernazza is one of 5(Cinque) seacoast resort towns in the extreme NW of Italy. The towns are primarily connected by walking paths and boat. I shot these images on a hazy sunny day using my 15mm Fisheye lens. They were shot at ISO 400, f/14 on Av priority at 1/640, 1/250 and 1/100 seconds.

The images were converted into an HDR using DxO HDR Efex Pro 2. The usual Exposure, Contrast, Highlights, Shadows, Dehaze and Sharpness work was done in LR. I then put the image back into DxO on Color Efex Pro 4 to do selective brightening and saturation of the buildings and the sky.

Finally some distraction tourist on the pier and in the foreground boats were removed using PS.
---
This round's discussion is now closed!
10 comments posted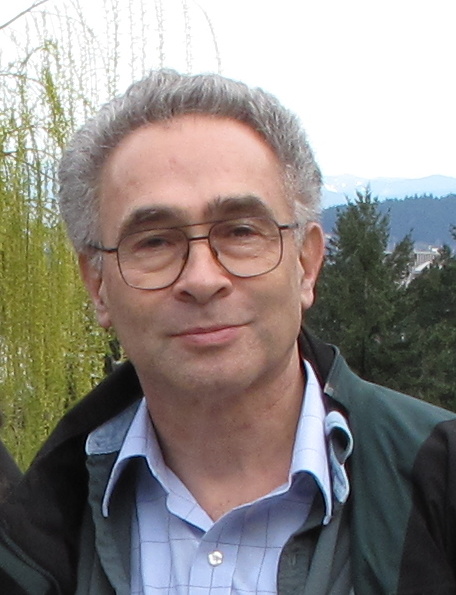 Stephen Levitas

(Group 32)
Nice shot. How I envy you your 15mm.
Have you ever noticed that every doctors' office in America is filled with cheap copies of painting of Cinque Terre or Santorini? &nbsp Posted: 08/03/2019 11:23:16
---
Gary Butler
I haven't but I will be watching for them now. I bought the 15mm used on Fred Miranda and would say so far that it is worth every penny. &nbsp Posted: 08/03/2019 12:24:30
---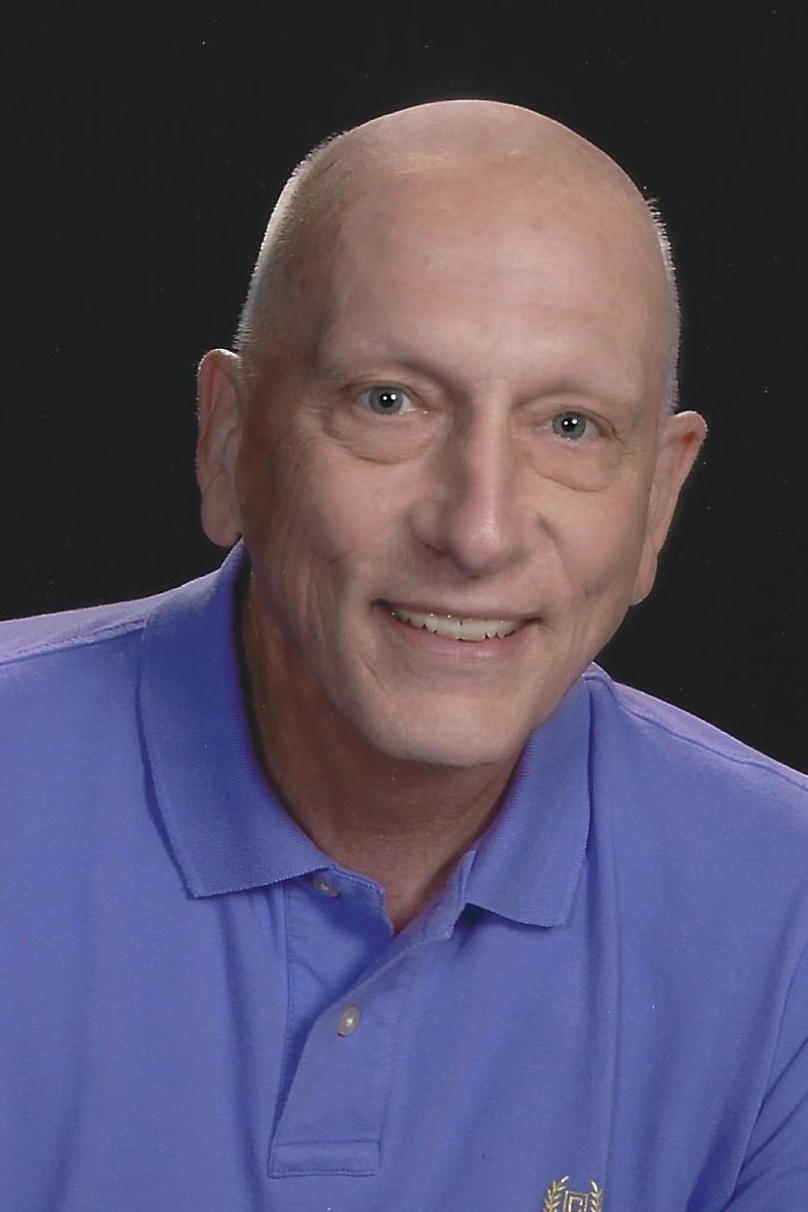 Trey Foerster
Nice work on the cleanup and I like what you did PP. The colors are so vibrant, which I like very much. Nice use of the curved wall to lead into the image. My only suggestion would be to cover up that tower and lines at the upper left. Wish I had visited there when I was in Italia 40 years ago!
&nbsp Posted: 08/04/2019 08:54:28
---
Charles Walker
Cinque Terre has got to be one of those great places to vacation and do some photography. Goodness, you did a lot to pull the colors out of the original using PS and other post processing programs. Removal of the tourist on the boat must have been tricky. Nicely done. The 15mm strengthened the curve on the dock as a leading line. The dull flat sky seems not to fit with the rest of the image. Perhaps lightening it a bit might make my eye happier? &nbsp Posted: 08/04/2019 16:01:00
---
Gary Butler
I didn't mention it but I went into On1 and did a luminosity layer in the sky in a Tone Control layer. I went to the blue curve and bumped up the mid-tones. That is about the best I could accomplish with a mostly hazy sky. &nbsp Posted: 08/04/2019 17:18:26
---
Scott Messer
I've been to Cinque Terra and you've done a great job of capturing the look and feel of the place. Of course it would have been great to have a sunny day but you take what you can get sometimes. &nbsp Posted: 08/05/2019 09:26:49
---
Rajani Ramanathan
Vernazza turned out to be a favorite with me since I caught some unexpected fireworks there one time. Really like the way you have used the leading line. My personal taste though, I would have corrected for the fisheye lens distortion on the cliff, since I think it distracts the eye from the vibrant colors. &nbsp Posted: 08/07/2019 12:28:06
---
Gary Butler
Yes, I think that is a fair comment. I will have to see how far I can pull it without losing the wall coming out of the bottom corners. &nbsp Posted: 08/07/2019 14:41:46
---
Lou McLove
I really like this photo. Getting a good image with a fish eye lens can be difficult, I think you did a great job. No matter where I start to view this image the moderate distortion serves to lead my eye back to the subject. To me the bright colors on the left are a little distracting. Perhaps if there were toned down a little my eye wouldn't be drawn to that area. &nbsp Posted: 08/07/2019 17:52:58
---
Sumit Basu
This is a beautiful travel photo.I like the finished photo very much.The colors in the hills and buildings really look so vibrant to me.The composition is also very good.I have no new suggestions for this pic &nbsp Posted: 08/07/2019 20:57:57
---