Chan Garrett
---
April 2021 - The Synagogue
About the Image(s)
While looking back over images from my 2018 trip to Israel I ran across this image I had neglected. Our tour guide led us down stairs and through a hall to the entrance of this small synagogue. She assured us the people inside were used to tourists photographing and walking through.

This image is of two of my tour mates as they stopped to photograph the scene inside the room.

Canon EOS M50. EF-M 15-45mm fl3.5-6.3 lens at 33mm. 1/160 sec. @f/6.3. ISO 3200. Processed in LrC. Edited in Topaz De-noise to remove noise. Edited in PS to adjust White, Black and Neutral values.
---
9 comments posted
---
---
---
Steven Jungerwirth
Wow - this is a great image! So much going on . . . the two onlookers (one taking a picture and the other listening to something in his headphones), several people focused on prayer and one seated worshiper in the back corner holding his forehead/leaning back against the bookcase with a security camera overhead! The wall of old books is perfect and sets the tone. The B&W works well. Topaz did a great job removing the noise.
My only suggestion would be to darken the entryway (left wall/ceiling and tile floor) - to allow the light to guide you to the action. The current bright stone is a bit distracting. I tried this with a brush on the wall/ceiling and a gradient filter on the floor.
I wonder how many other unearthed gems you have in your digital archive? &nbsp
Posted: 04/03/2021 09:38:00
Chan Garrett
Steven: Thanks for your comments. I like what you have done. I worked for a while trying to get the lighting right, but could never be fully satisficed. You have helped me. &nbsp Posted: 04/03/2021 10:03:27
---
---
---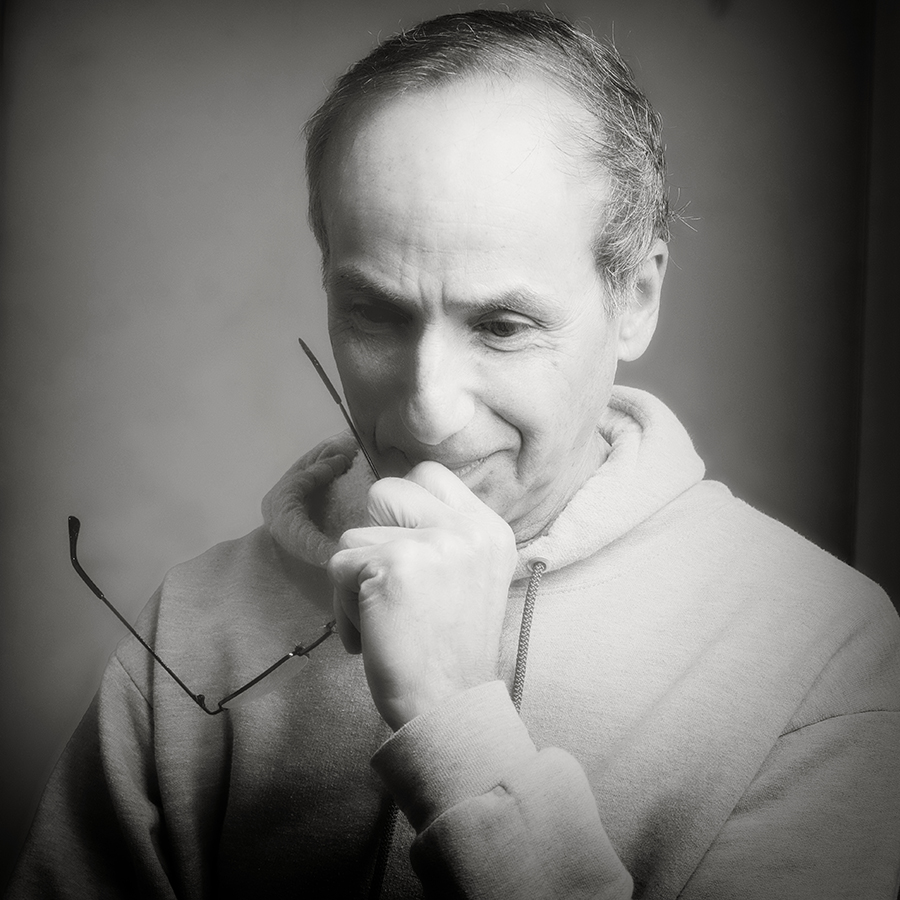 Lance Lewin
Happy you decided to bring this scene back to life: in my opinion, I like the foreground exposure. Your exposure reveals the beautiful texture in the the stone wall...I love that!

The shot is more of an editorial on 21st Century culture; as we continue to photograph everything we see (as we see with our two subjects, one engaged in "snapshots"). Instead of just listening and/or reading brochures to learn, the constant need to take a visual sample seems so clear here: this is different than trying to capture a fine art photograph, it is more about taking notes.

Technical: I would have like to see the photograph without taking out the Noise: Noise (like film grain) may have added to this particular scene. However, I am aware you used a APS-c sensor, so it may have been a bit much at ISO-3200. In any case, Well captured, Chan.

(I enjoyed a similar experience in the Jewish Quarters in Prague, a couple of years back). &nbsp Posted: 04/03/2021 13:36:14
---
---
---
Jennifer Marano
Hi Chan!

Such an interesting picture within a picture! Watching people watching people. Not just a memory of your trip, but a commentary on travel and travelers! &nbsp Posted: 04/03/2021 18:01:14
---
---
---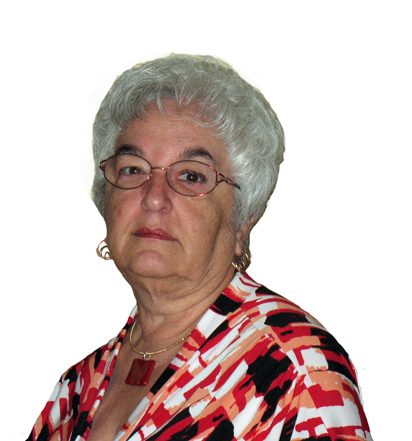 Bev Caine

(Groups 48 & 80)
Chan Garrett
Very nice. That looks like an approach I need to learn. Thank you. &nbsp Posted: 04/04/2021 15:18:38
Steven Jungerwirth
Well done - I like your effect . . . I'm always amazed that there are a dozen ways to do the same thing in Photoshop. Perhaps that contributes to both the interest and frustration. &nbsp Posted: 04/05/2021 05:43:32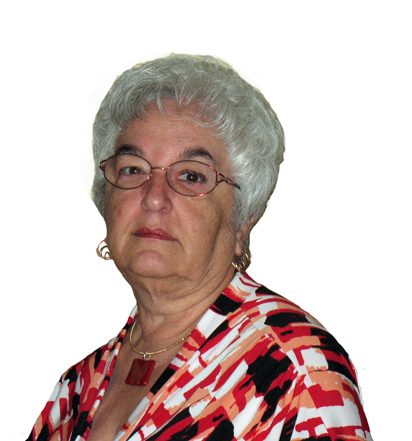 Bev Caine

(Groups 48 & 80)
So true and so much to learn &nbsp Posted: 04/05/2021 06:42:02
---
---
---
Dale Yates
This is an excellent image! I really like the details throughout and the composition is excellent. I also think this photo is perfect for BW. The only suggestion to possibly consider is to darken the back wall and top of the bookcase slightly, either as a stand alone modification or in conjunction with the darkening of the archway and floor. Well done! &nbsp Posted: 04/07/2021 08:06:48
---
---
---
Please log in to post a comment