Chan Garrett
---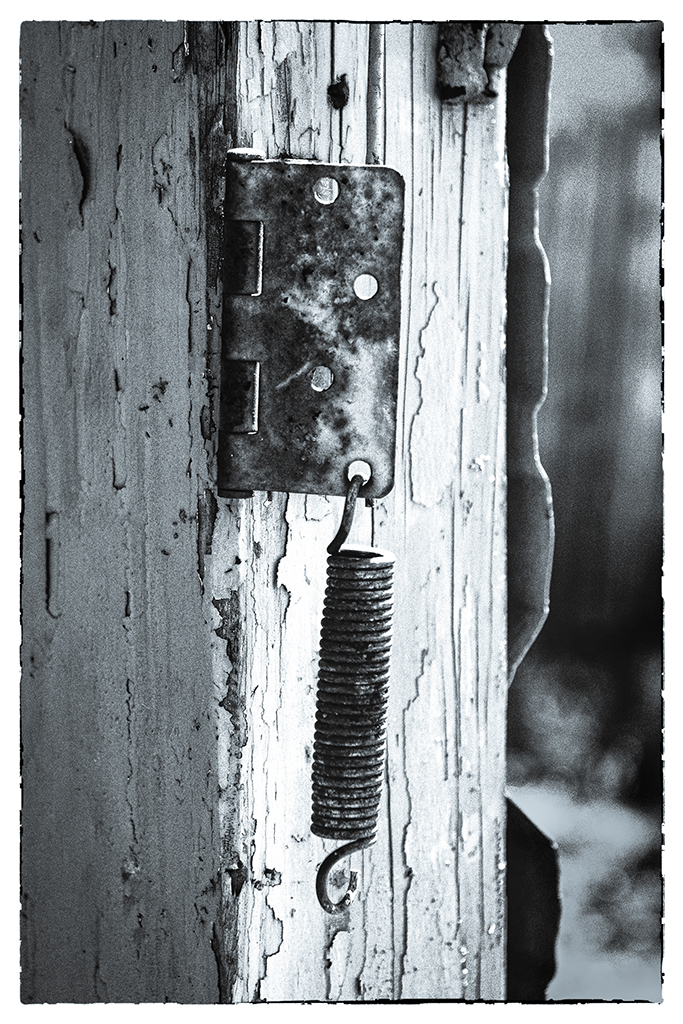 February 2021 - Old Gate Hinge
Original
About the Image(s)
This old door hinge used to hold a gate to an old wooden fence in the back portion of a car lot. Although the original color photo has it's attractive quality, I felt that it was far stronger as a B&W print.

Canon EOS 7D Mark II. Canon EF 24-70 mm f2.8L lens at 48mm. 1/200@F/5.6.
ISO- 200; hand held.

Basic processing with LrC, with fine tuning in Silver Efex and PS.

---
8 comments posted
---
---
---
Jennifer Marano
Hi Chan,
I love the detail of this old door! And your framing contributes to the feeling of age. It is good in monochrome, but I think the color version gives the door an interesting sense of place. And I really like the rust in the color version. It is intriguing how the change from color to monochrome makes the image so much more abstract. &nbsp Posted: 02/05/2021 20:03:33
Chan Garrett
Jennifer: Thank you for your comments. You are always helpful. For a good compromise see Stevens comments below. &nbsp Posted: 02/06/2021 13:15:55
---
---
---
Steven Jungerwirth
Chan: The detail/sharpness is great . . . between the rust/corrosion and peeling paint - definitely conveys the sense of something aging outside. I like the monochrome much better; there is little color in the image (and the green in the lower right doesn't add and is distracting). Since the color of the rust adds a dimension - I tried to convert to B&W in Silver Efex - then use the selective colorization to bring back some color in the hinge/spring. Not sure if I made it better or worse. &nbsp
Posted: 02/06/2021 06:29:25
---
---
---
Chan Garrett
Steven: I like your comments and example. The mixture of B&W and color really appeals to me. Thank you. &nbsp Posted: 02/06/2021 13:18:27
---
---
---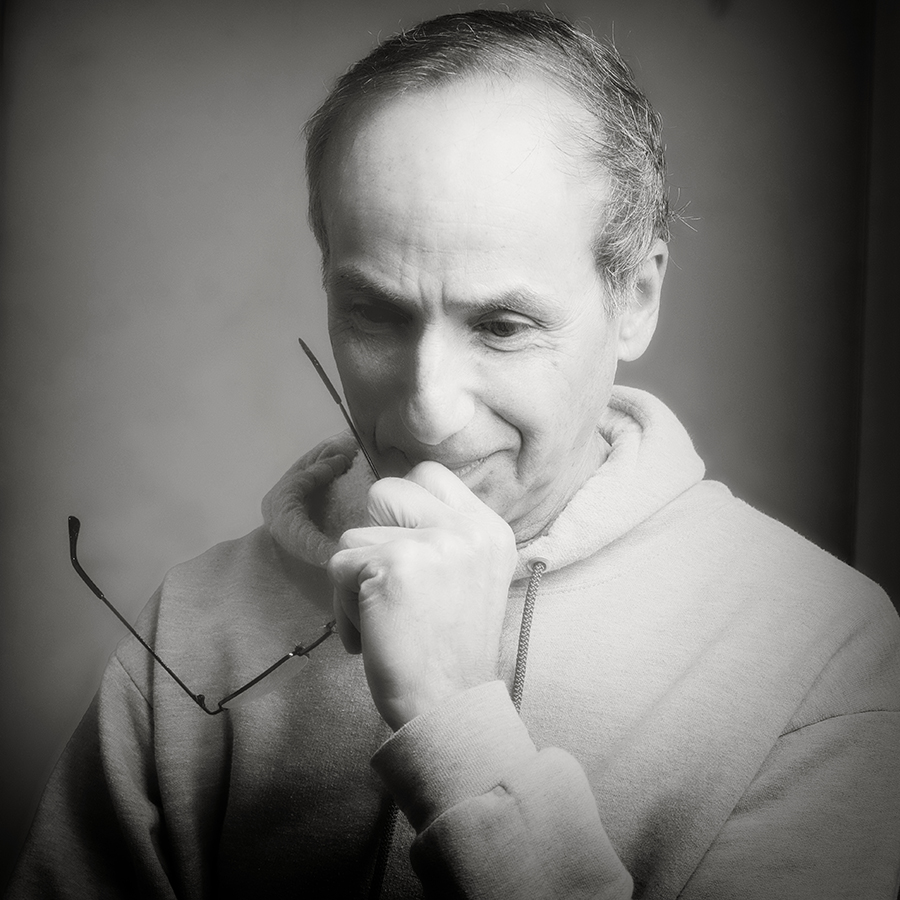 Lance Lewin
Chan, this is a very good exercise in looking for details in our everyday life: looking and enjoying the less then prominent, the understated and in some cases, the dying, as in a dried and wilted flower. These are all the attributes we find in the Japanese Aesthetic of Wabi Sabi we talked about in the past and I believe I have a piece written on the Bulletin Board on DD-83-Mono.
I too have reedited your piece in Silver Efex Pro-2 only after I did some selective Dodging. The BW rendering was put through a Yellow filter and then added strong contrast overall. Custom Copper/silver toning to finish. Great exercise, Chan!
&nbsp
Posted: 02/07/2021 07:40:28
Chan Garrett
Lance: Thank you for your reply. I do like your interpretation of the image. Images like this are something I loved to look for years ago when I was working with B&W film with my own darkroom. An old building, an abandoned rail road track, old pasture fences, all held my attention. I find that I have sometimes lost the ability to see these things as I concentrate on more sweeping venues. &nbsp Posted: 02/07/2021 08:10:23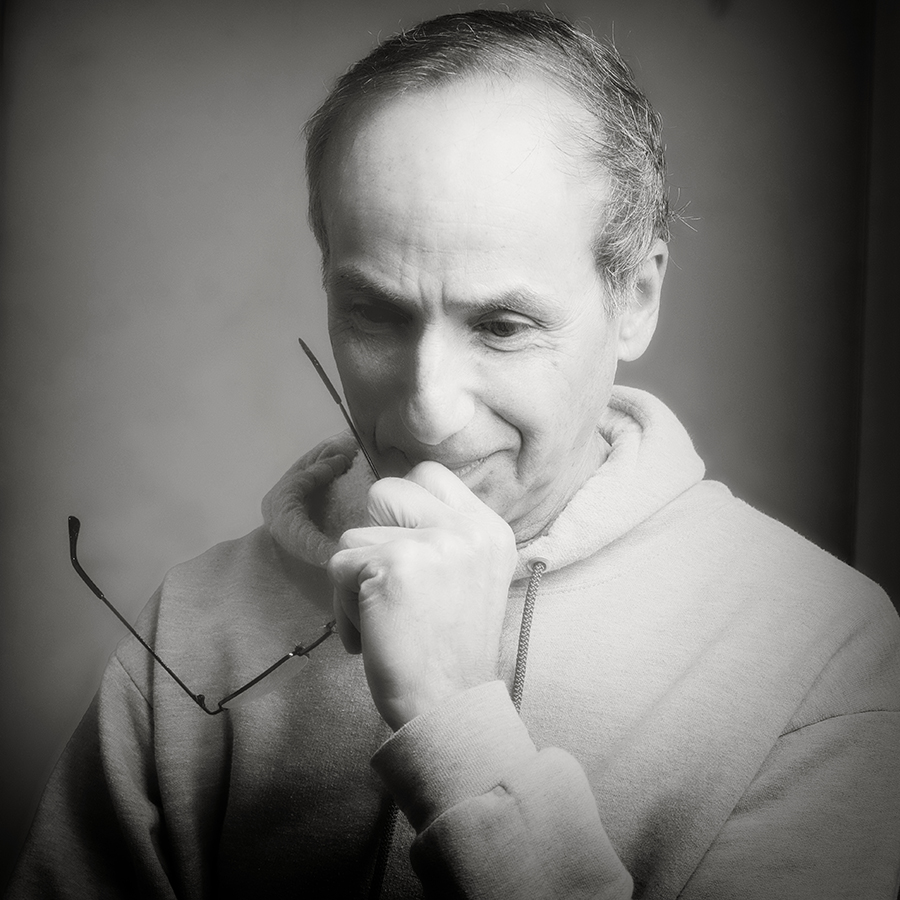 Lance Lewin
Well, then it is time you reacquaint yourself with the "less seen" juxtaposition of the 'hand of man' and Mother Nature.

You possess a good eye from behind the viewfinder, I look forward to seeing new work from you that captures the Wabi Sabi aesthetic. :) &nbsp Posted: 02/08/2021 05:25:00
---
---
---
Dale Yates
Great image! I really like the sharpness and detail. I agree that the black & white is a stronger photo. Very nice capture of the everyday things in life...good eye! Well done... &nbsp Posted: 02/23/2021 12:13:12
---
---
---
Please log in to post a comment