Lance Lewin
---
January 2021 - 1953 Abstract (Oil on Canvas)
Original
About the Image(s)
Welcome to 2021 !!!!

Like bread, milk and eggs, (the more stable and common items in our lives) this painting (with three other works) was seemingly part of a stable visual diet, as it were, from the time I can remember (and that would be around 3 years old).

This painting was so connected to my visual world I never really studied it like we may do in a museum or gallery. I took the painting for granted: that it would always be in the same place, forever. And it was. As such, I never asked my father what was his inspiration for this piece (and another Space related narrative I will share at another time). So we are on our own to find clues to dad's vision.

As such, we must "interpret" with facilities only familiar to us: and this varies with one's education and interests that consume our way of life, our way of thinking. In this context we can surely realize there may be as many narratives as there are people viewing the work. Indeed.

Emotional Impact:

The Painting (which of course also has no title, dad never titled his work) was completed in 1953 a year before my birth. I remember enjoying it on the wall in our Brooklyn NY apartment in 1957, while my father was painting another Space related themed composition; again very abstract. The featured painting now sits in temporary storage in my home waiting for a new frame, and a place back on the walls of my listening room: here I enjoy classical music my father brought me up on; the familiar view of this art while listening to music speaks loudly, even more so than the music emanating from the speakers. The experience is amazing.

BW conversion via Silver Efex Pro-2 with custom silver-copper toning. The piece did not go through a color filter, but I did lower the "structure" by (-)15 and Dodged my father signature to promote a clearer view.

---
6 comments posted
---
---
---
Steven Jungerwirth
Lance: Interesting that you grew up in a home that was passionate about both music and art! Some of that probably rubbed off!

I like the B&W rendition - the main image reminds me of a musical staff (with the parallel lines) - and the curvy treble clef. The juxtaposition of the mallet - makes me think of percussing strings or a xylophone. Overall - very pleasing/musical!

The streaky background adds interest; almost has a sand-like texture. The distant object - looks like a disk-like object around a pile of sand - creates interest - makes me wonder what the artist intended that to be. I have no clue. &nbsp Posted: 01/07/2021 12:42:07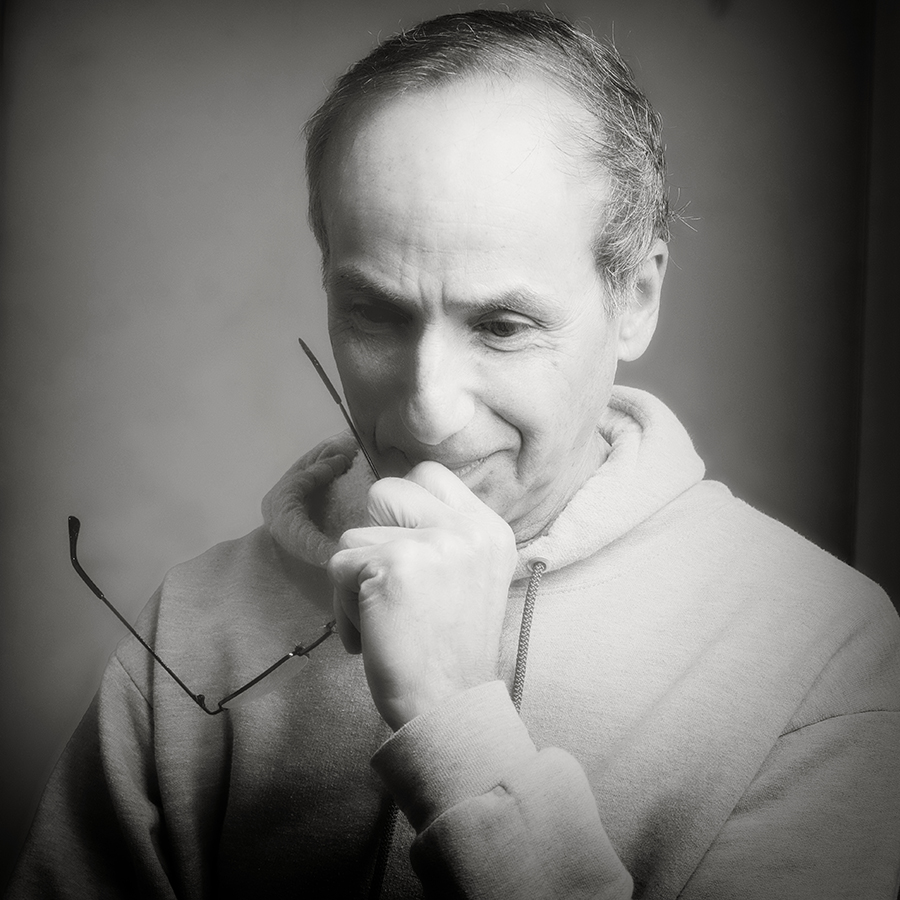 Lance Lewin
Hi Steven. Appreciate your very precise, and actually, very perceptive analysis...I am taken aback with your comments! Can't image why I never thought of the musical connection. Dad's other preoccupation (and later his occupation) was aircraft, future aircraft, space exploration. He later was senior Buyer for Grumman during the Moon Lander design and construction in the mid-sixties. so, i guess there are the two possible motives behind this piece.

The distant object, viewed in person, reveals the plantet-like structure of Saturn. &nbsp Posted: 01/07/2021 13:02:23
---
---
---
Chan Garrett
Lance: Like Steven, I am intrigued by your image. And, like Steven, I sense an influence of your father. As I looked at the image I got the real impression of a sailing ship (perhaps a space travel?) What might appear to some as a pool que stick piercing a pool ball, became a compass pointing the way for an journey into the unknown darkness of space. That which appears to be some sort of ring or handle in the upper left suddenly became a distant planet encircled by rings of space dust. Maybe my imagination runs too fast and far, but I am sticking with my story &nbsp Posted: 01/07/2021 15:46:28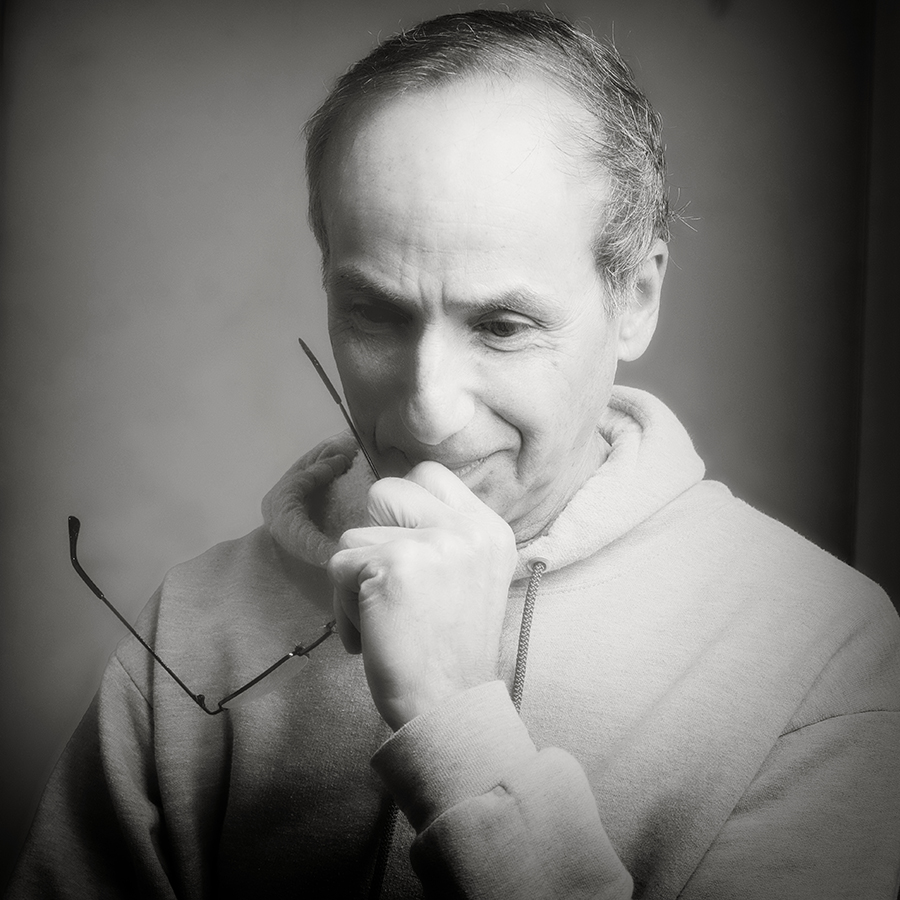 Lance Lewin
Hi Chan! Gee, Steven, now you - these are great perceptions and I am can't believe I never once had these types of imaginative ideas, interpretations on Dad's inspiration or narrative.

For me, it has only been about being part of my life: the painting filled my view up until i left my home to get married. Even now, as I am ready to place it back on the walls (after a new frame is installed) it is all about nostalgia, and not about "what is it, or what it is about".

But going forward, I will look at it with a more focused eye, indeed. Thank you, Chan! &nbsp Posted: 01/10/2021 15:44:49
---
---
---
Jennifer Marano
I really love both Steven's and Chan's interpretations! My first impression was of a bow shooting an arrow into space, which doesn't make a whole lot of sense, I realize, but that's what leaped into my mind! I had a bow, as a child, so maybe that is where it came from. I like it in B&W, but I think it loses, or changes, some of its meaning without the gold and blue color. An interesting image to grow up with! &nbsp Posted: 01/12/2021 16:33:50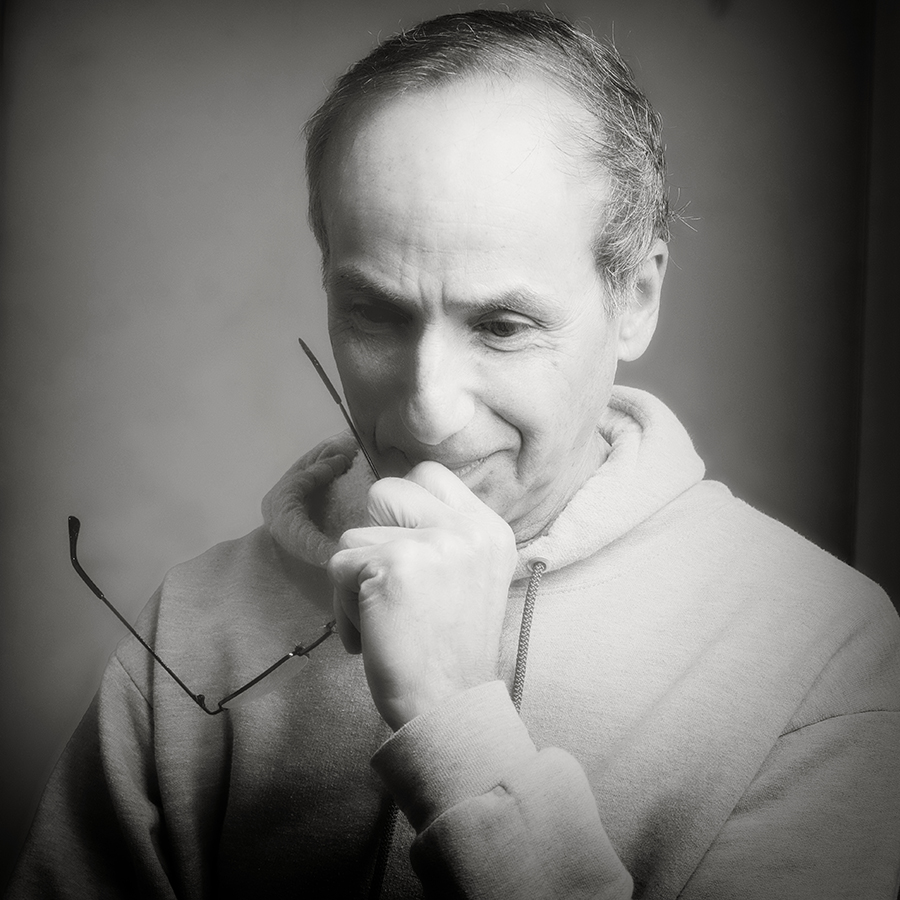 Lance Lewin
Yes, Jennifer, this is a perfect example where the color version works best to foils a (stronger) narrative.

In fact, I believe the Bow & Arrow analogy is the one I used (or thought about) all my life. Strange, even though I enjoyed science - I still never went after more from this piece. Appreciate your comments! &nbsp Posted: 01/12/2021 17:55:09
---
---
---
Please log in to post a comment