Steven Jungerwirth
---
January 2021 - My First Patient
About the Image(s)
This 56 year old photograph, (a 3.5x5 inch B&W image taken by my father) was displayed on my mother's dresser from the year it was taken until the day she died. She enjoyed it daily for almost 6 decades.

I'm about 5 years old, completing a surgical procedure on a stuffed animal, assisted by my sister, as my mother walks in the background.

My earliest recollections are of wanting to be a physician; my parents tell me I never had interest in anything else. I'm unsure if I was genetically wired at birth, curious about science/healthcare (I loved my pediatrician!) or was subliminally nudged in that direction by my parents through play.

I wonder if the image depicts gender bias with my sister in an assisting (nursing) role. I suspect my mother enjoyed the image of us playing nicely together; that was not usually the case!

Unfortunately, I don't have the original print. During a visit to my mother as her health was failing, I snapped an iPhone image of the photograph on her dresser and cleaned that up. My sister and I have 7 cartons of pictures/albums packed up from my parents' home after their demise. At some point we will open those boxes and embark on organizing/scanning. Hopefully this original print is buried in that morass!
---
2 comments posted
---
---
---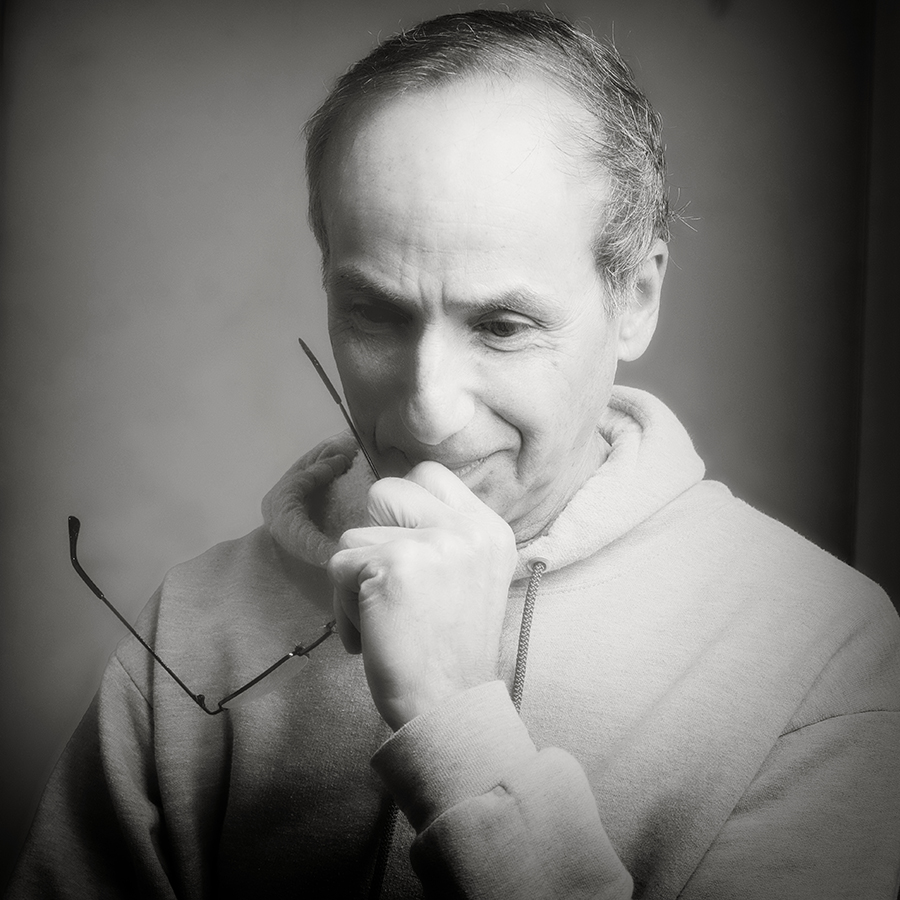 Lance Lewin
Gee, Steve...this is so powerful, in my opinion. Maybe its because as a family we still finger-through old prints and laugh and cry during slide-shows - but this photo must have been so important to your mother: perhaps it represented the essence of "Family" for her.

And now you share with us a small glimpse, but intimate snapshot of a particular time and space within your life, and this is wonderful and quite emotional by the detailed description you provide.

Lastly, and from a technical note, this Black & White snapshot illustrates how powerful BW photographs illustrate narrative: we are focused on the Whole scene and after initial view wander to see details - but its "presence", in my opinion, is taken whole.

Thank you for sharing, Steve! &nbsp Posted: 01/12/2021 07:07:53
---
---
---
Jennifer Marano
What a wonderful photo and a wonderful story to go with it! I love that it is totally un-posed. You and your sister look so engrossed in your surgical procedure - I can see why your mother treasured it for so many decades, and why you were moved to take a photo of the original so that you could treasure it also. &nbsp Posted: 01/12/2021 16:08:23
---
---
---
Please log in to post a comment