Graham Jones
---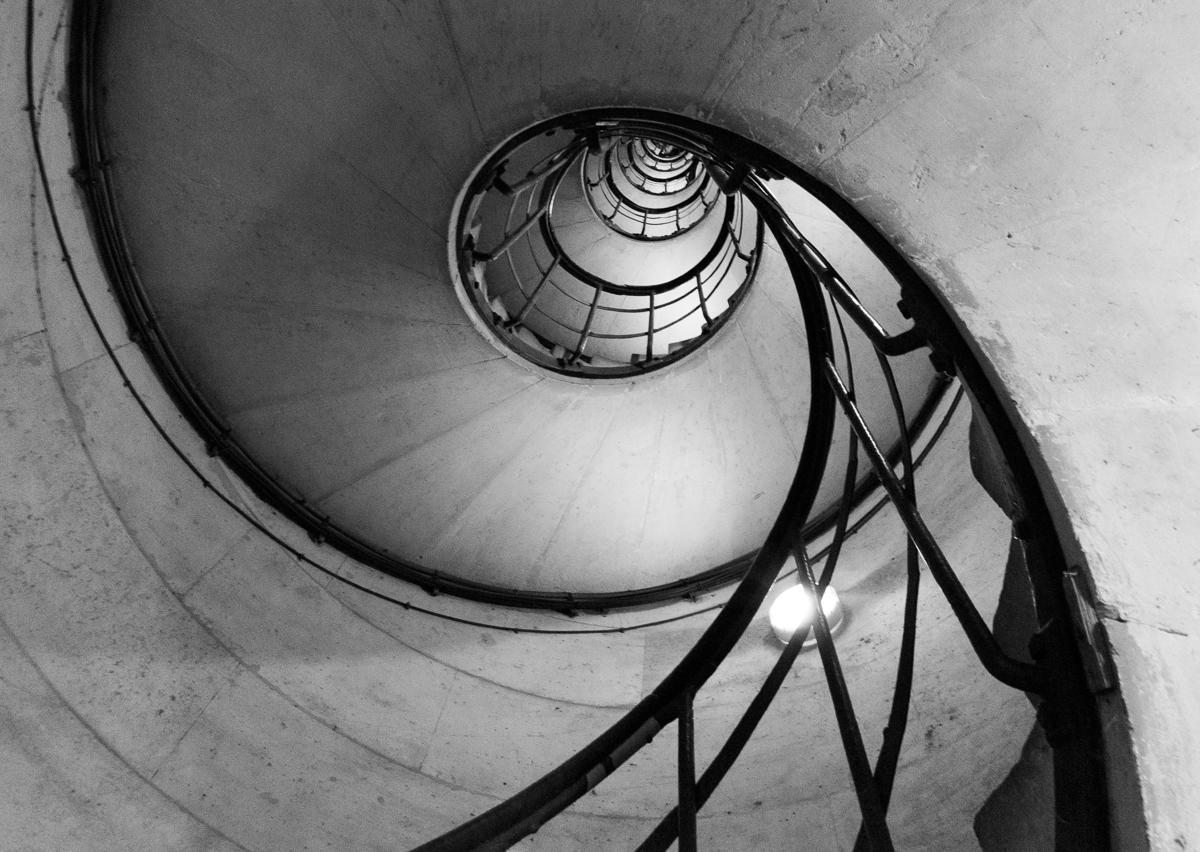 November 2020 - Arc de Triomphe
About the Image(s)
This is the staircase of the Arc de Triomphe in Paris.

I made it black and white as there was very little colour.

I struggled with a good crop.


---
This round's discussion is now closed!
5 comments posted
---
---
---
Steven Jungerwirth
Graham . . . interesting image - I spent some time staring at it (it's more soothing than watching the election returns!) - tough to get to a better crop. I tried few options and liked this one the best. The bright ceiling light is distracting (I was not able to get rid of it) - also I think the flow works best from lower left - to upper right with key points of interest not centered. I kept your original aspect ratio. Thoughts?
I had no idea one could get into the Arc de Triomphe; perhaps something to do on a future trip - after the world reopens. &nbsp
Posted: 11/05/2020 14:09:26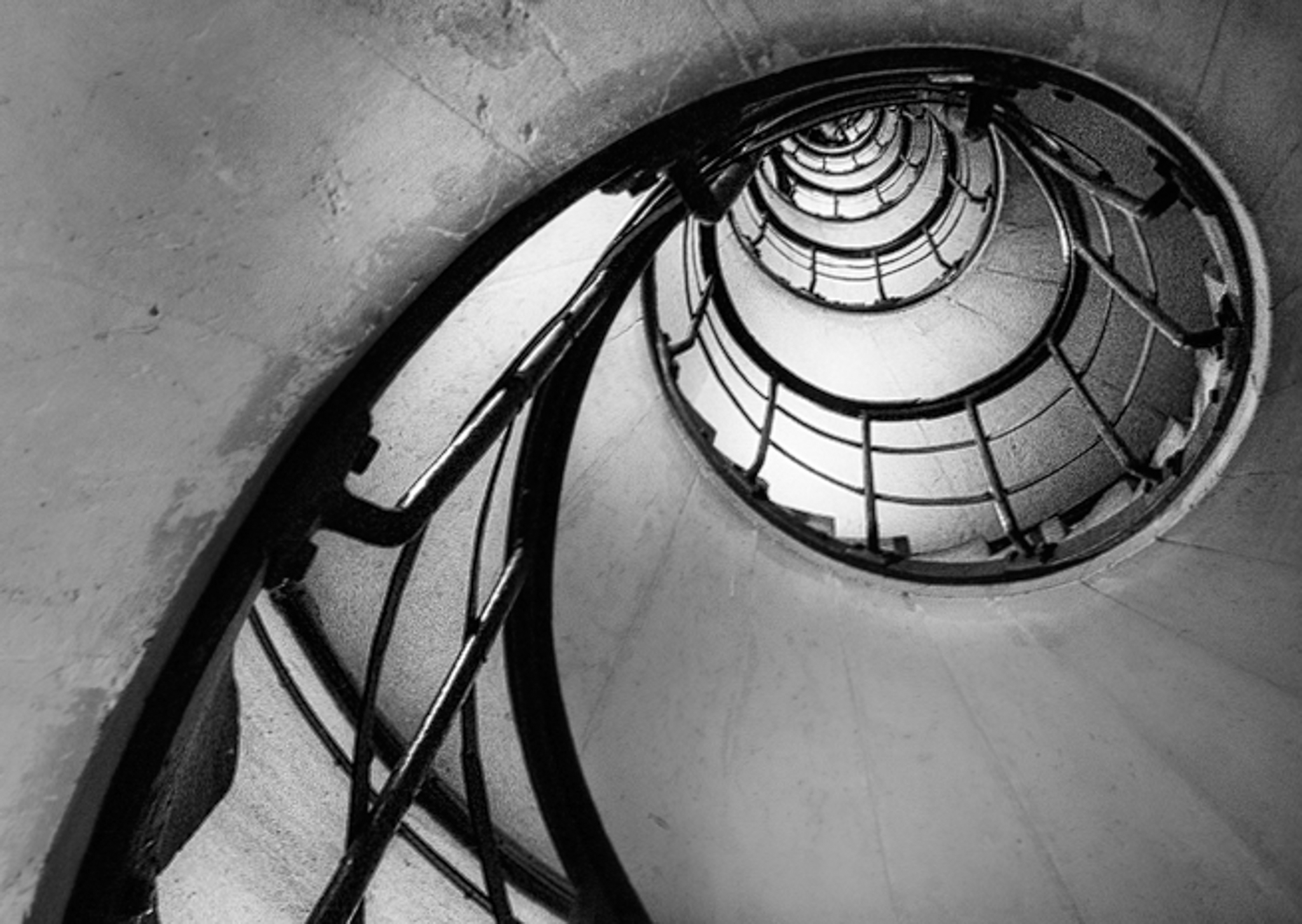 Graham Jones
Oh I like that. Thank you &nbsp Posted: 11/07/2020 19:17:14
---
---
---
Jennifer Marano
Hi Graham,
The textures and shapes in this image are wonderful! How were you ever able to get that staircase with no people? The lighting is very nice, though I agree with Steven about the ceiling light fixture. And I never would have thought of flipping the image horizontally! What a team you and Steven make! &nbsp Posted: 11/08/2020 10:49:20
---
---
---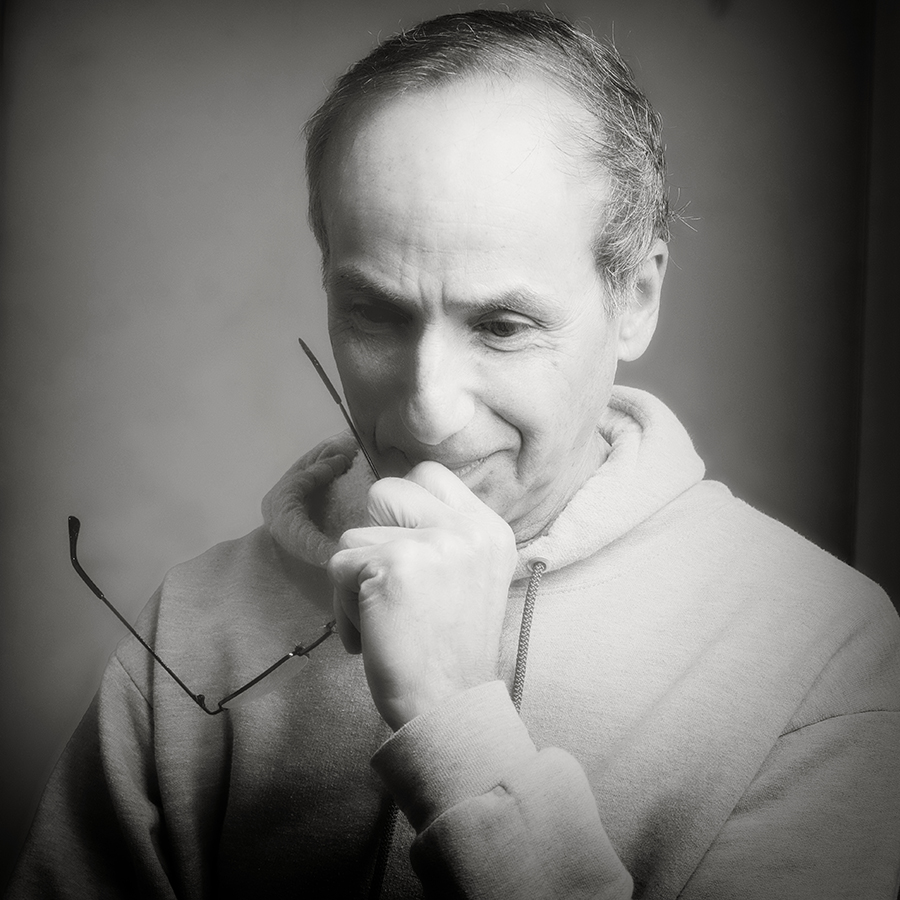 Lance Lewin
Graham, I applaud you for working this rather hard subject. I especially like the lighting created by the large hall-lights at each level, though the one in the composition is a distraction as Steven already spoke about.
Attached is a possible fix, but it really is cropping out most of your original. But I feel the resulting light & shadows, and engaging shapes (like Sea shells) provides possibilities. (Note I "Dodged" the very upper left corner and a little of the (larger) lighter shadow area.
Nice work Graham!
&nbsp
Posted: 11/08/2020 16:53:32
---
---
---
Dale Yates
Graham - nice work. I like the detail and sharpness throughout the image. This is a very creative image with excellent depth and dimension. As far as the other comments, I agree with the comments about the ceiling light fixture. I also like the crop suggestions posed by both Lance and Steven. Nice photo! &nbsp Posted: 11/24/2020 18:39:47
---
---
---