Steven Jungerwirth
---
October 2020 - Chicago Skyline
Original
About the Image(s)
Chicago skyline (John Hancock building is the tallest structure) photographed across a small lagoon near the Lincoln Park Zoo (3 miles north of the city).

Technical: Shot with Canon 6D Mark II, 24-105 F4, tripod mounted. Original HDR is a merge of three images shot at 62mm, ISO 100, F/18 and exposed for 1/160, 1/40 and 1/10 seconds.

Clean up in Photoshop, B&W conversion/edits in Silver Efex.
---
6 comments posted
---
---
---
Jennifer Marano
Hi Steven,

Beautiful cityscape! It looks very food in B&W, but the color version is nice, too. The B&W makes it more abstract, to me. Beautiful clouds and reflections - an all-around excellent image! &nbsp Posted: 10/12/2020 17:44:53
---
---
---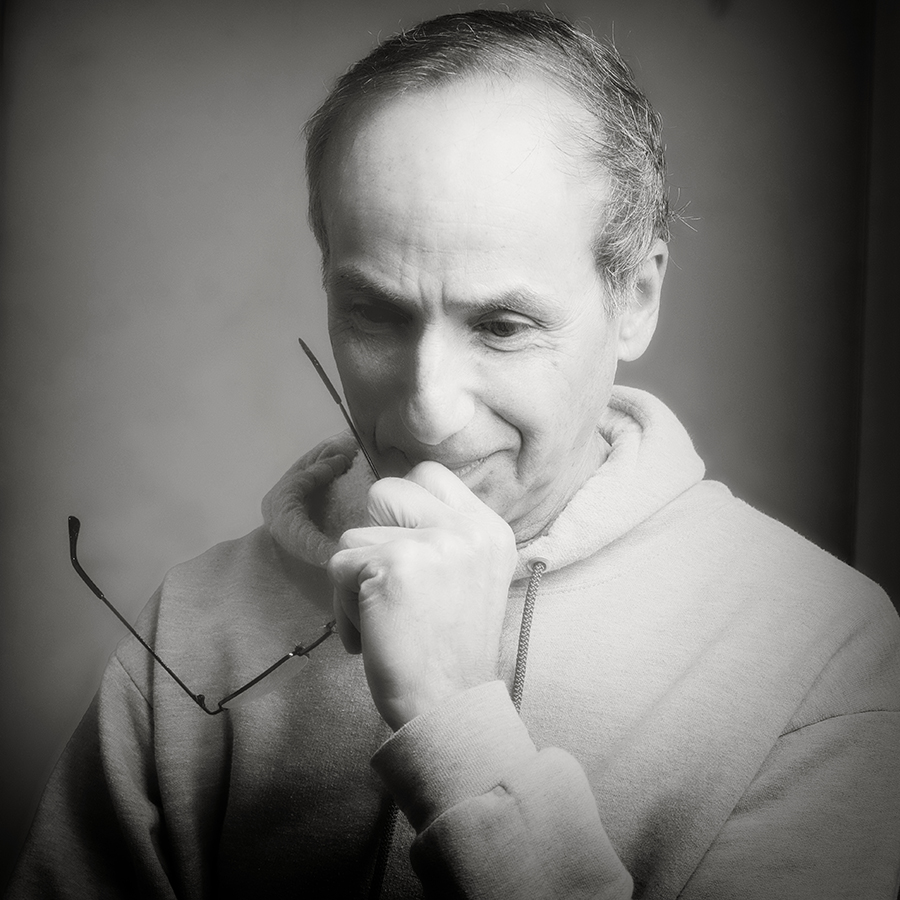 Lance Lewin
First and foremost, I am really enjoying the scene: another well crafted documentary landscape only a BW (in my humble opinion) can illustrate.

Technical:
F/18 really helped in keeping the buildings crystal clear (and so did the blending) - and love the darker grey-scale - it works very well.

However, the top portion of the sky in the original color image, needs to also be maintained in the BW crop: the sky is a very important component within your frame and cropping some of it out takes something away.

Can you try a "Square" crop or other ratio to keep the entire sky and also manage to be close to the current BW version? &nbsp Posted: 10/13/2020 09:58:14
Steven Jungerwirth
Steven Jungerwirth
---
---
---
Chan Garrett
Very nice image. Your choice of B&W, plus your choice of crop works very well. The bright reflections of the buildings add ballanceing weight to the lower half if the image and provides leading lines into the image. I also like that the crop provides a nice contrast between the country feel of the water and the trees and the "big city" feel of the skyline. Nice composition. &nbsp Posted: 10/14/2020 18:13:21
---
---
---
Dale Yates
Very nice image! I like the black & white conversion for this photo. The composition is excellent with the buildings framed by the trees. Also, very sharp and detailed throughout. As far as the crop, in my opinion I would leave the crop as you have it. I generally like cloud structure in an image, however I feel that the inclusion of more clouds at the top is more distracting. Nice work! &nbsp Posted: 10/19/2020 16:07:32
---
---
---
Please log in to post a comment