Chan Garrett
---
September 2020 - A Pictorial Rendering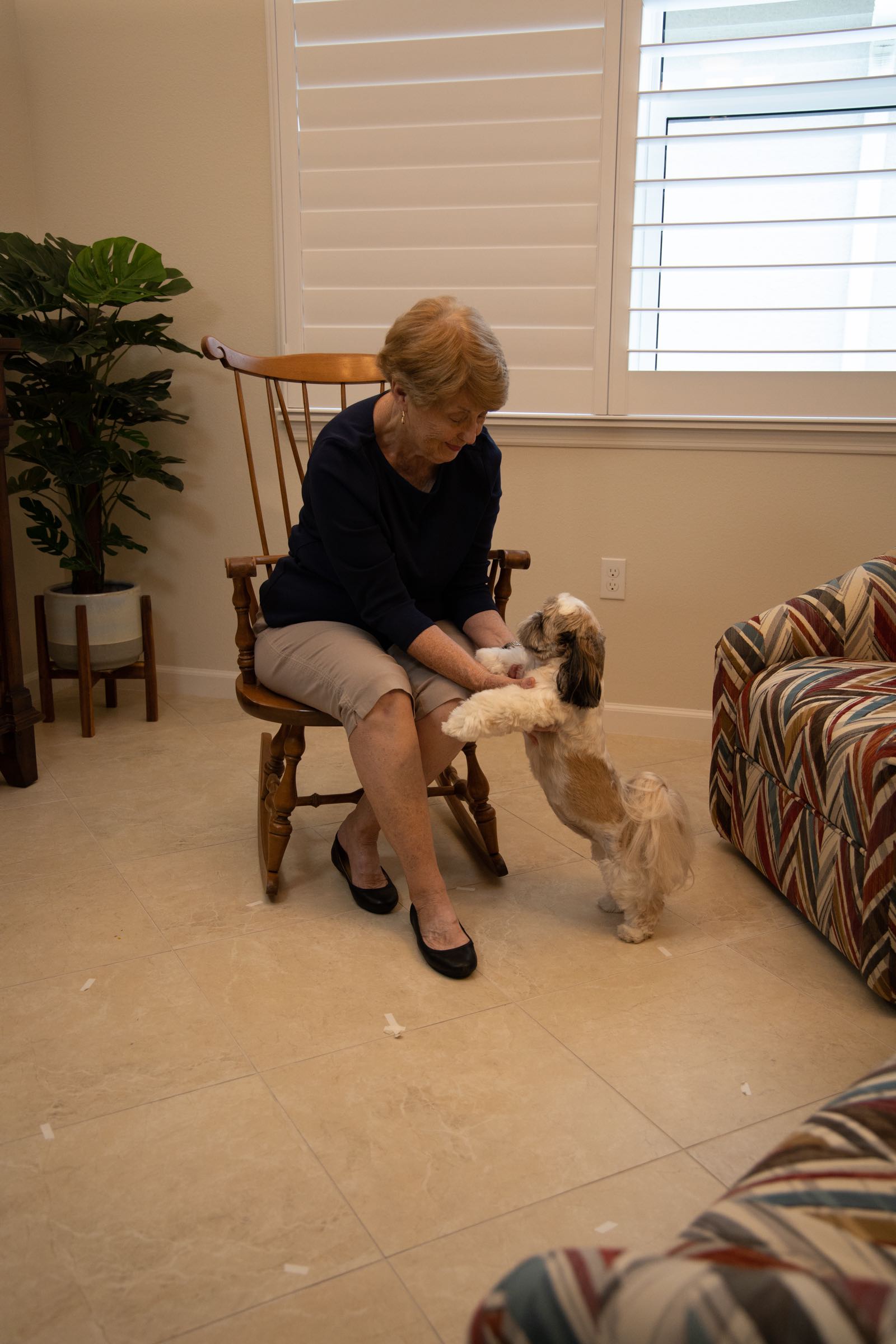 Original
About the Image(s)
Photograph: This summer I have been working on completing the PSA online course in History of Photography.

The photo assignment for a recent lesson was to create a photo demonstrating the Pictorial style of the late 1800's. Despite the fact I made no attempt to duplicate the clothing style of the time, I felt good about the storytelling and emotional attachment of the image. The photo was made inside my home with only available window light from behind, and available house lighting.

Canon EOS RP; RF 24-105mm F/4.0 @33mm 1/160sec F/4.0 ISO-1250.

Basic processing in LR with additional editing in Silver Efex Pro-2 and "Old Photo" preset was added.
---
5 comments posted
---
---
---
Jennifer Marano
Hello Chan!

A very interesting high key portrait! I have been thinking about that PSA class, but the last time I looked it was not on the list of classes offered. Your assignment sounds very interesting and you have done a fine job of recreating that Pictorial style. The natural lighting worked out very well and your subject's face is perfectly lit. It looks like you used a reverse vignette, which adds to the high key feeling. A lovely image with emotional impact. &nbsp Posted: 09/03/2020 10:18:49
Chan Garrett
Thank you for your critique. I too, have noted the history of photography course is no longer listed. But it is not listed in the discontinued courses. I also noted the teacher is not listed in the list of instructors. Perhaps they are searching for a new instructor. It is a course well worth taking. &nbsp Posted: 09/03/2020 11:00:27
---
---
---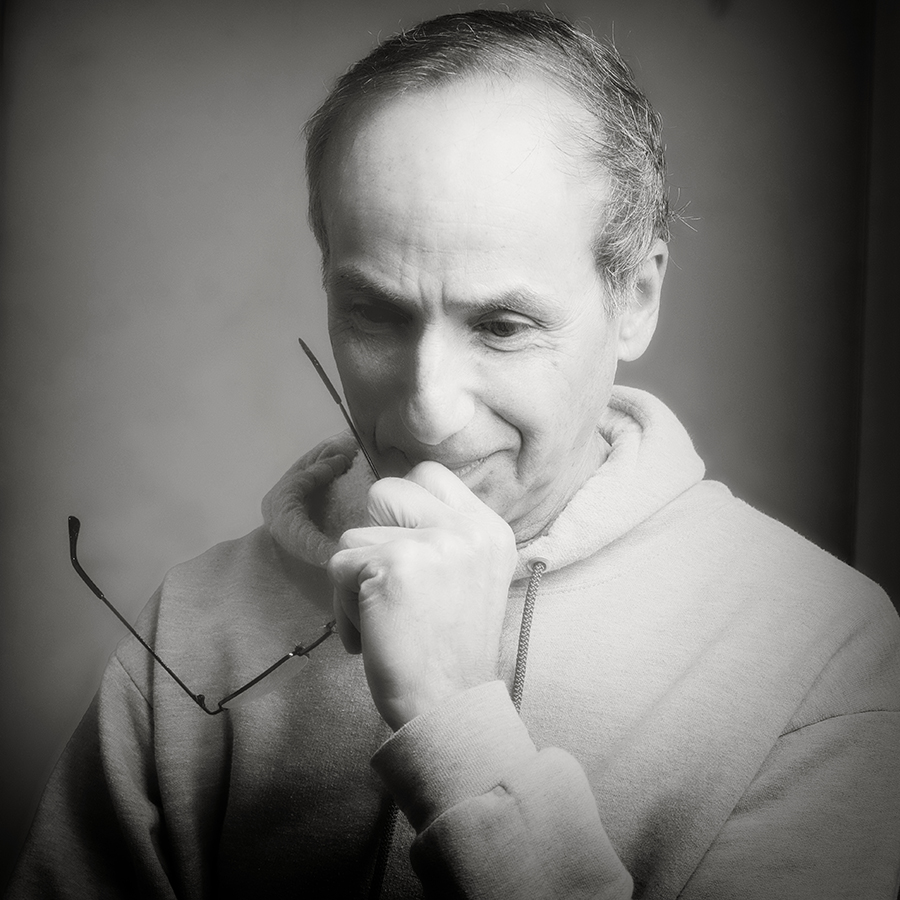 Lance Lewin
Quite the change from the original...yup, a good example of the effects viewed by pictorial work, but of course here, the 21st Century technique is purely digital.

Well conceived and created, Chan.

Everyone: Please, see my piece detailing Pictorial Techniques on the Bulletin Board. Enjoy. &nbsp Posted: 09/03/2020 10:59:27
---
---
---
Steven Jungerwirth
I enjoy the feel of this image . . . simple/warm/inviting.

The B&W version is more compelling than the original.

The white vignetting works - and helps the subject/chair "pop." I wonder if the whole image could be a notch darker (similar to the brightness/contrast of the original). I think the dog's head/body is getting washed out by the white vignette. I'd also crop slightly tighter - to remove the sliver of couch on the right.

An image worth printing for family albums! &nbsp Posted: 09/03/2020 12:00:53
Chan Garrett
Steven: Thanks for your reply and critique. Yes, for a more modern image you make a very good point. I believe the preset I used was designed to mimic some of the early lenses of the time which were sharp in the center and faded out toward the edges.
I do like that the effect emphasizes the eye contact and emotion between my wife and our dog. &nbsp Posted: 09/03/2020 12:21:25
---
---
---
Please log in to post a comment