Steven Jungerwirth
---
September 2020 - Four Glasses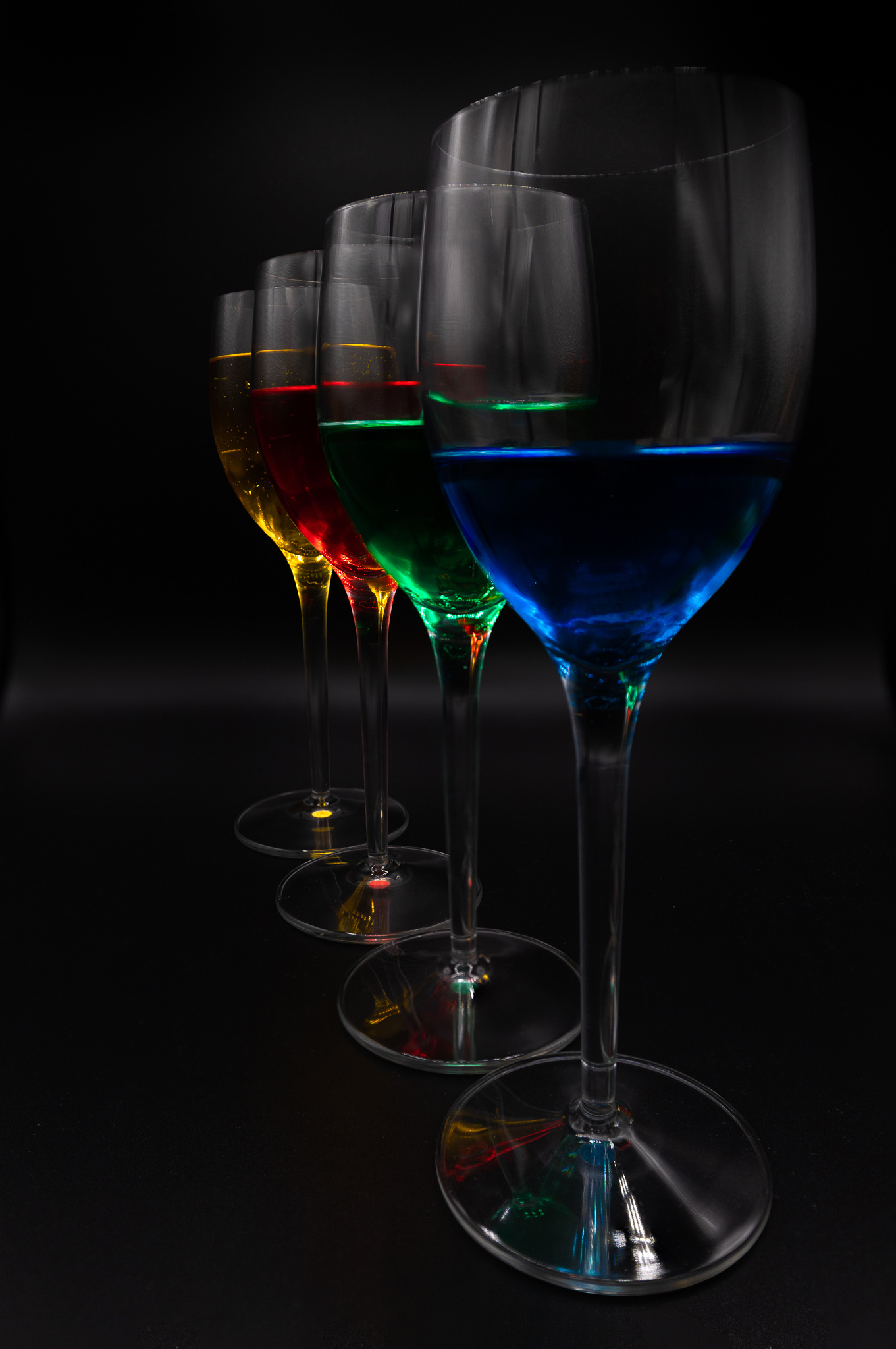 Original
About the Image(s)
Deion: Experimenting with wine glasses, water and food coloring in my basement. My preferred image is the straight on view of the four glasses. An alternate possibility is to stagger the glasses; slightly offsetting each.

(Acknowledgement: Idea for this image is from a monochrome photo posted by Dirk-Olaf Leimann in April 2020 in PSA Digital Dialogue Group #83.)

Technical: Each image is the result of focus stacking four photographs (each focused on one wine glass). This produced better sharpness vs. any single image. Canon 6D Mark ii, 16-35mm f4 lens, tripod mounted. ISO 100, 1/50th second, f4.5, 25mm. Lit from above with an LED light. Photoshop used to focus stack. Lightroom edits include lens correction, exposure, contrast, saturation and crop.
---
11 comments posted
---
---
---
Jennifer Marano
Hi Steven,

Both images are very interesting and beautiful, especially the reflections of color in the stems of the glasses,top and bottom! And great job of photo stacking. A very educational experiment, I would say. Are the vertical lines at the tops of the glasses caused by reflections of a doorway or something else behind the camera? I like both images very much, with maybe a slight preference for the staggered glasses. &nbsp Posted: 09/03/2020 10:31:54
Steven Jungerwirth
Jennifer - Thank you for your comments. I never paid attention to those lines - but they appear in each glass - so they are unrelated to a specific glass/chip/imperfection. The only thing I can think of is that they are the edges of the box itself or frame of the LED light above. The image was taken inside a fotodiox studio in a box in a completely dark room (
https://www.bhphotovideo.com/c/product/1265079-REG/fotodiox_studio_box_led550_20x20_led_studio_in_a_box_20_x.html)
- so it can't be something external (like a doorway). I'll look more carefully at this next time I open the box. For anyone interested in table top images; these boxes are inexpensive and fun to play with! &nbsp
Posted: 09/03/2020 10:47:43
---
---
---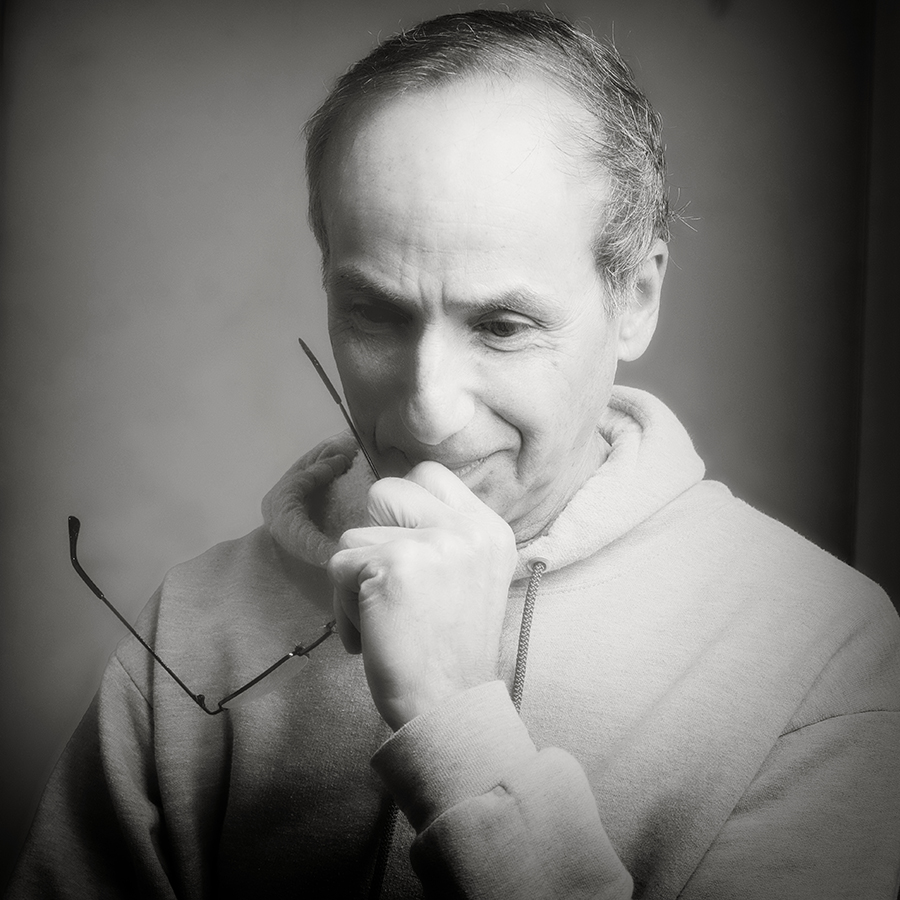 Lance Lewin
Hi Steven! Yup, Dirk has some very interesting compositions in DD-83 Mono - and your color interpretation (and composition) is wonderfully conceived and captured!

Gee, i love the rich deep color in this type of shot! Well, done! &nbsp Posted: 09/03/2020 10:35:17
Steven Jungerwirth
Thanks Lance - much appreciated. I'm finding that looking at other DD groups can provide fresh ideas/inspiration. I've always believed the imitation is the most sincere form of flattery. Please thank Dirk! &nbsp Posted: 09/03/2020 10:50:13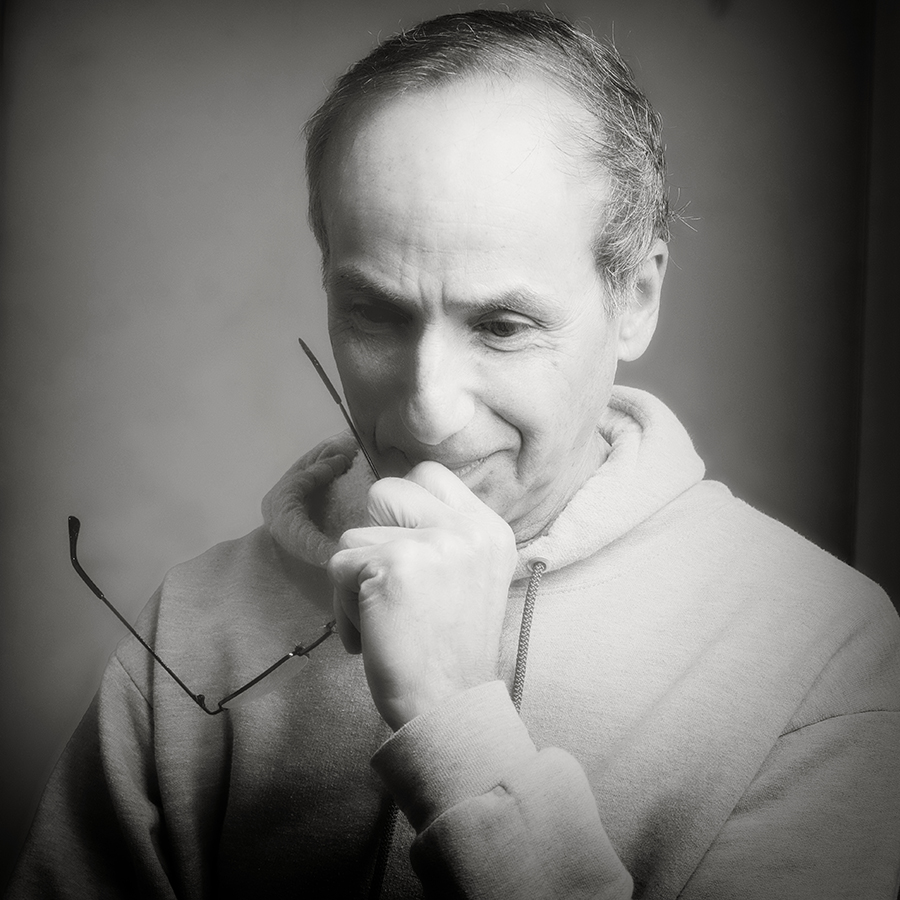 Lance Lewin
Absolutely! &nbsp Posted: 09/03/2020 11:10:24
---
---
---
Jennifer Marano
What does "DEION" mean? I have seen several people, including you, use the term in reference to their image tech info, but could not find it on-line in dictionaries. I have had to edit this twice because the program keeps auto-correcting the word to description.
&nbsp Posted: 09/03/2020 15:47:26
Steven Jungerwirth
Lance should respond - but I'm 90% sure the PSA site changes the word I typed into an abbreviation. Interestingly - I typed it again - and the site changed it . So I'll retype the original word with spaces between letters D e s c r i p t i o n to trick the system. Strange. &nbsp Posted: 09/03/2020 16:25:23
Jennifer Marano
That's so funny! When I wrote DEION in small letters it changed it to description and when you wrote description it changed it to DEION! (I had to use caps to avoid auto correct!) Well, at least there isn't a new, mysterious term that I never heard of. &nbsp Posted: 09/03/2020 17:23:28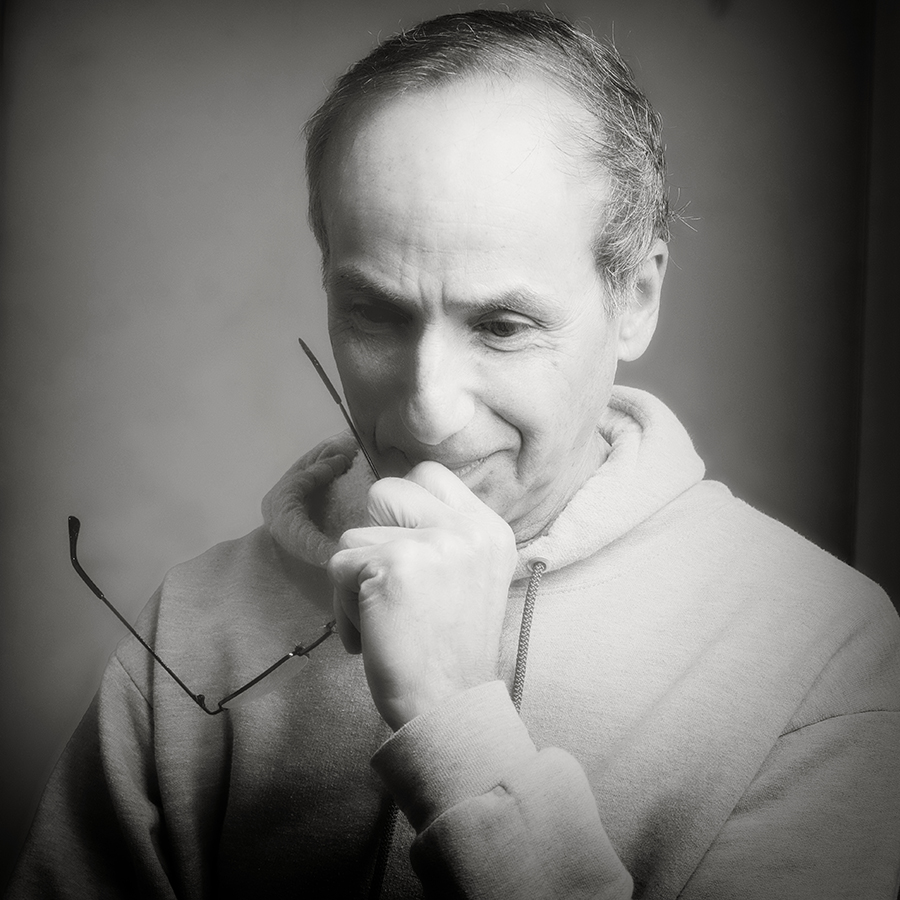 Lance Lewin
No....this is all news to me...creepy stuff! LOL!! &nbsp Posted: 09/03/2020 18:40:41
---
---
---
Dale Yates
Hi Steven - My apologies for the late reply...my photography classwork was heavy this month. This is an excellent photo! I like the creativity and the composition. Color management is also excellent. Of the two images you submitted I like this one the best, however the staggered composition is a very close second! Excellent work, thanks for the inspiration! &nbsp Posted: 09/22/2020 14:15:42
Steven Jungerwirth
Thank you! I've learned that food coloring is an interesting subject - esp during quarantine/winter. No sugar/grease/stains - easy to clean-up from any surface. &nbsp Posted: 09/24/2020 02:53:13
---
---
---
Please log in to post a comment