Dale Yates
---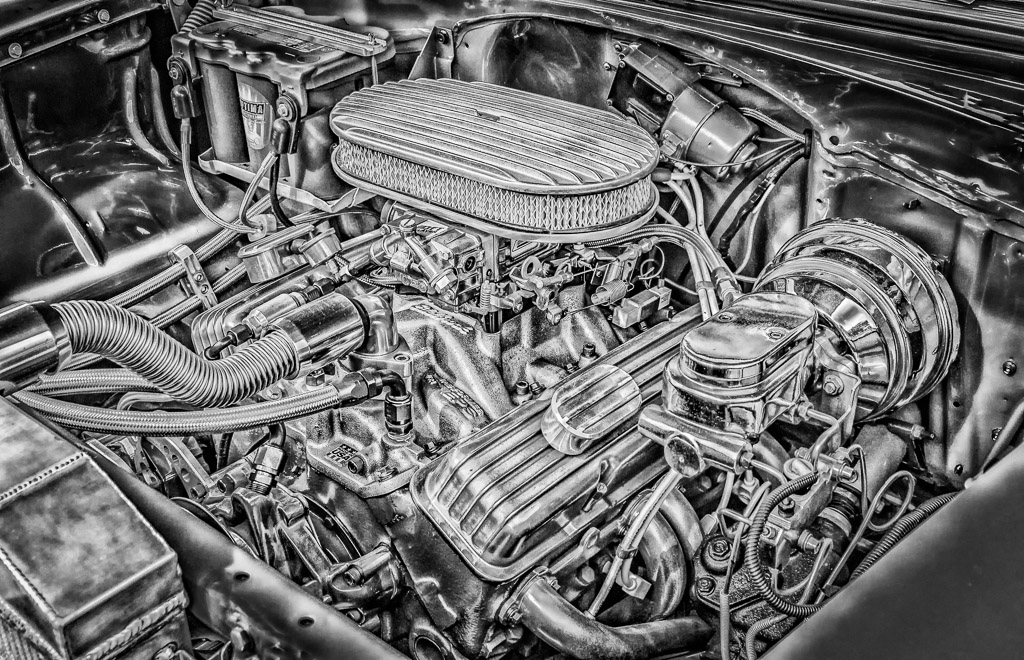 August 2020 - Muscle Car Engine
About the Image(s)
Image Deion: This image of a muscle car engine was taken last year at an outdoor auto show in my hometown. My goal was to show the intricate details of the engine and to do so in a different way. I therefore felt that converting the image to a black & white photo would best accomplish this purpose.

For this photograph I used an aperture of F/6.3 with a shutter speed of 1/800sec ISO-400, and a focal length of 18mm.

This photo was taken in RAW format. Post processing in Lightroom, includes adjustments to white balance, exposure and contrast, highlights and shadows, and overall sharpness. I then utilized Nik filter to bring out more details in the engine.

Lastly I converted the image to black & white via Lightroom and applied some vignette in order to draw focus to the engine.
---
7 comments posted
Steven Jungerwirth
Love this image . . . at first it looked like a pencil/charcoal drawing.

B&W works perfectly. The 18mm focal length (I'm guessing on a full frame body) gives that "wide" landscape view that emphasizes the breadth/complexity.

I like that you shot this (or cropped it) at an angle - and included a tiny bit of each side of the chasis (or radiator) to give a sense of place. I considered if there would be value in a tighter crop (perhaps making it less clear what this is) or further use of light/vignette to focus the viewer on one part of the image (right now I kind of wander around looking at all the stuff!) - but upon reflection I really like what you have and wouldn't change anything.

Well done - might inspire me to open the hood of my car!
&nbsp Posted: 08/04/2020 08:25:43
Dale Yates
Steven - thank you! &nbsp Posted: 08/05/2020 07:43:18
---
Chan Garrett
I like it! I am not usually an auto engine guy, but you have created a work of art. As I view the image, I wonder about the lighting. Usually I am pretty good at determining the general pattern of light. Since you made no mention of the lighting, I search to find the answer (not important for the admiring viewer). Could this be outdoors, overcast day, with the hood removed from the car? The even lighting with no deep shadow detail leads me in this direction. Inquiring minds want to know. Well done. &nbsp Posted: 08/04/2020 14:40:52
Dale Yates
Thanks Chan! As far as the lighting, this photo was taken in the evening under cloudy skies. The hood of the car was attached and raised up, however there was not any felt cover on the inside of the hood, leaving the steel exposed. This acted as a reflector (sort of) of the ambient light. In addition, the filter I used, Nik Detail Extractor, tends to lighten any shadows as more details are brought out. Thanks again! &nbsp Posted: 08/05/2020 07:53:32
---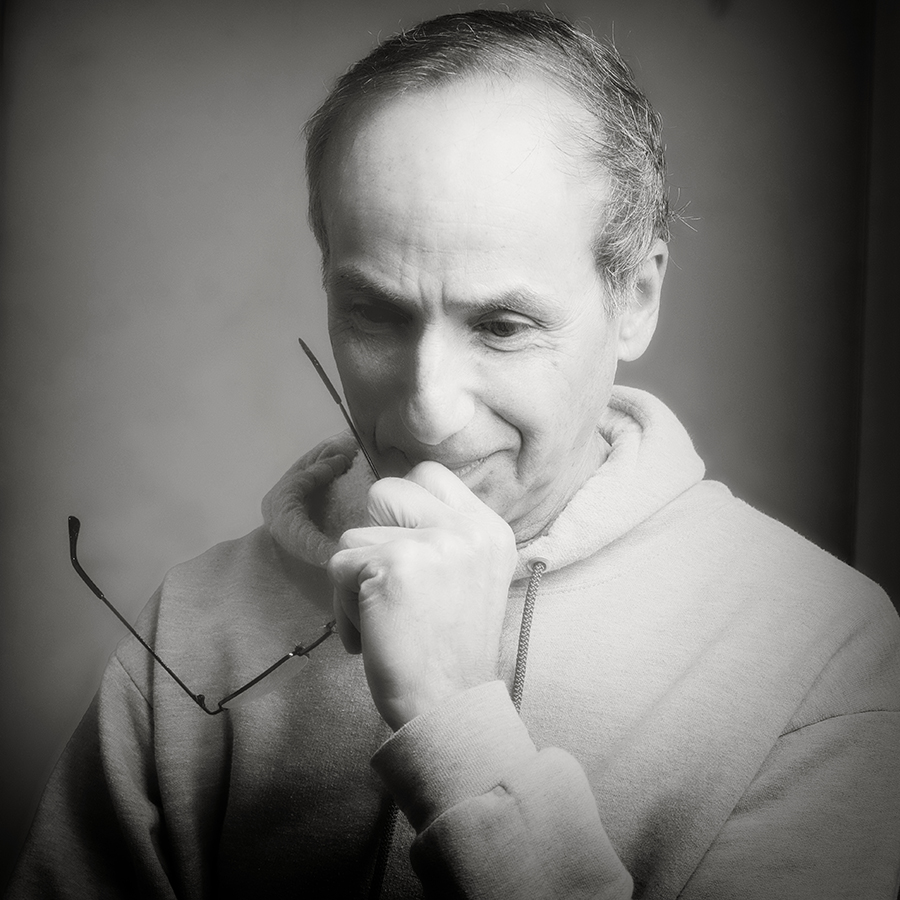 Lance Lewin
Hi Dale...Chan asks a good question...so what was the source of lighting?

Regardless, a very impressive Illustrative presentation, likely a product of a heavy "structured" filtering. For a long time and even in some current sport magazines, this technique is used very effectively, though a bit more on the side of hyper-reality: a perfect aesthetic for this type of sport related subject, indeed!

Well done! &nbsp Posted: 08/04/2020 21:49:41
Dale Yates
Thanks Lance! Please note my response to Chan on the lighting. I have experimented with the Nik Detail Extractor (within Color Efex option) in the past with mixed results...for cars and other equipment it seems to work well. For other subjects (landscapes, etc) it doesn't seem to work as well in my opinion. Thanks again! &nbsp Posted: 08/05/2020 07:56:32
---
Jennifer Marano
Hi Dale,

Earlier today I was thinking about getting a wide angle lens and even looked up possibilities and prices. Then I saw your image and it is one more reason why that will be my next lens purchase. The sense of size and complexity of the engine is just super! And the detail is so clear. I have never experimented with Nik Detail Extractor - Nik is just full of surprises. A wonderful image and an education, besides! &nbsp Posted: 08/05/2020 21:29:48
---
Please log in to post a comment