Chan Garrett
---
June 2020 - Reflections in the Pond
Original
About the Image(s)
I returned to one of my favorite spots close to my home two weeks ago to test my new Canon EOS RP. This image focuses one the same tree I posted last month. This time I wanted to capture the larger scene in order to emphasize the full reflection in the pond.

Image processed in LR. Cropped to match my vision. Added a medium vignette to darken the edges and then sharpened.

Camera-Canon EOS RP. Lens-Canon RF 24-105. F/4 L IS.
Exposure-1/80 sec.,F/8.0,ISO-160, at 53mm.
---
This round's discussion is now closed!
13 comments posted
Steven Jungerwirth
I can see why you like this spot - you are fortunate it is close to home. I immediately recognized it from last week. Great reflection - I like the clarity/stillness of the water and vivid green.

Enjoy the RP - I've heard great things about the mirrorless bodies - - - and especially the RF lenses. What are your initial thoughts about the new toy? I'm thinking about making the investment and am eager to learn.

Few thoughts on the image above -

1) What do you think the camera was focusing on? I can't tell if the image is sharp - could be the lower resolution of the posting. The 24-105 is supposed to be excellent/tack sharp. 2) Did you have room to move back (or use shorter focal length) to capture the entire tree reflection? And if you did that - could you flip 180 degrees and make viewers ponder? 3) There are some stray branches - one could argue they make the image more realistic? Some could find them distracting? 4) Same question about the ripple in the lower left - could clone out? Or leave as is? Or include full circular ripple.

I was thinking that this will be a great spot as the seasons change . . . although I'm not sure how much color change takes place in Fla. &nbsp Posted: 06/02/2020 16:21:21
Chan Garrett
Thanks for your comments. Yes, there a a number of things that could be changed. I try to ask myself, " what needs to be changed, and what might I change just because I can?" I don't always get the correct answer. The RP is my second Canon mirrorless. I first purchased the M50 because it's size and weight made a great camera to carry on a group tour of Israel. I purchased the RP because I wanted a FF to go with my other camera which are all crop sensors. The RP is advertised as the lightest mirrorless FF camera. At my age, I am finding weight to be more of a factor in my photography pursuits. As for the overall sharpness of this image, it may be due to my hand holding. &nbsp Posted: 06/02/2020 16:48:42
Steven Jungerwirth
Totally understand your point re: weight! The RP is definitely small/light and the RF lenses have great reviews.

Someone once told me that the best camera for a picture . . . is the one you have with you; increasingly that's a phone! Size/weight is definitely one of the drivers of the move to mirrorless . . . the DSLR market segment is shrinking.

I also shoot Canon . . . interesting that they are launching a pro version of the R series (EOS R5) - and no rumors about a next generation 5D (their classic DSLR workhorse). Time will tell. &nbsp Posted: 06/02/2020 17:08:17
Chan Garrett
Yes, the best camera is the one you have with you, but that does not mean the one you have with you is the best camera you could have with you. For serious photography, carry the best camera for the image you hope to capture.
Yes, I have seen to rumors of the R5. It is also rumored to carry a rather stiff price tag. Out of my foreseeable budget. &nbsp Posted: 06/02/2020 17:43:09
Chan Garrett
Steven:
I did not want to leave you thinking the lens I used on this photo is less than sharp. I went back and photographed again, this time with a tripod and wireless shutter release. No post processing has been done except to export the file as a lower res. Jpeg from a raw file. Not a print I would present as "finished." &nbsp
Posted: 06/11/2020 12:38:18
---
Jennifer Marano
Hi Chan,

I was glad to revisit this beautiful spot! I, too, would like to have seen the top of the tree in the reflection, but I understand the difficulty of choosing just one image to send in.

I enjoyed your interesting conversation with Steven about equipment - the old 'how many cameras do you need? Just one more' syndrome. I have both full frame and crop sensor Sony cameras, but I am thinking of getting the Sony RX 10 mark iv (or the next version that comes out) because it is a bridge camera with a 600 mm equivalent range and it would mean not having to carry other lenses. Weight is an issue for me, too. &nbsp Posted: 06/05/2020 20:47:03
Steven Jungerwirth
Jennifer: Memorial Day I spent 3 hours at the beach shooting birds with a 400mm lens on a full frame body (you'll see one image next month!) . . . for a week after - I had significant left wrist pain from supporting/balancing the lens. The pain has resolved; but was a reminder that size/weight is a big issue and one that will only increase. I will NEVER purchase a longer lens.

My cousin went on an African safari last year - came back RAVING about that Sony camera (someone on the safari had it). They compared/shared pictures during/after the safari - and by far - the best shots were from that Sony. Several people (including my cousin) carried full frame dslrs/long lenses - with disappointing results. I've been researching that Sony camera (at first, because I didn't believe my cousin that it had a 600mm lens!) - of course the sensor is about one seventh the area of a full frame . . . I won't get into the whole sensor size/megapixel count debate. The Sony is very attractive; esp for travel or long days.
&nbsp Posted: 06/06/2020 06:24:40
Jennifer Marano
Steven, I think you just tipped the balance! Thanks so much for that feedback. I am scheduled to go see polar bears in Churchill in November, and if that doesn't get cancelled (like 4 planned trips for 2020 have already) I am buying that camera the beginning of October. &nbsp Posted: 06/06/2020 10:40:25
---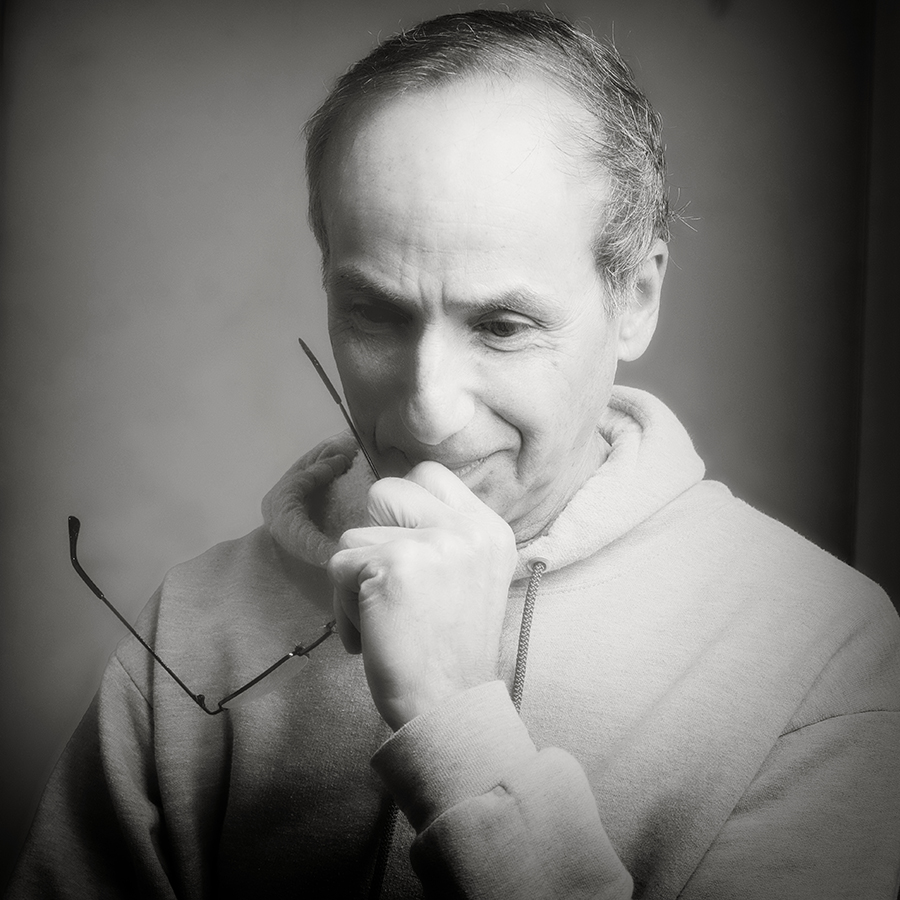 Lance Lewin
Hi Chan. I actually like the Original composition as it defines the space more clearly, in my opinion.

As it relates to Steven's question - regarding some of the artifacts and angle of view - you can go back and work the site again, yes? With locations close (or relatively close to home) its a pleasure to review work and then go back to capture alternative angles of view, but in most instances I try to capture as many different exposures and perspectives while on site, then plan return trips at different times of the year.

"Points to Ponder":
Steven brings up an interesting concept: flipping "reflective" compositions 180 degrees - I began doing this recently in my series of work "Intimate with Nature" which indeed brings a very unique and abstract narrative to the work, especially in Black and White.



&nbsp Posted: 06/07/2020 06:45:33
Chan Garrett
Lance:
Thank you for your helpful comments. As soon as the weather breaks here (rain for four days now) I plan to go back with the "proper equipment" and take the time to get a sharply focused image. When I photographed the present image, I was on a walk with my wife and dog. I did not carry my tripod. As Steven pointed out, the present image lacks a point of sharp focus and is soft. I know that even if I were younger, and could hold my camera rock solid, I still could not match the sharpness of a camera mounted on a sturdy tripod and with a wireless shutter release. I plan to go back again with my tripod and time to work the image set-up. &nbsp Posted: 06/07/2020 11:41:01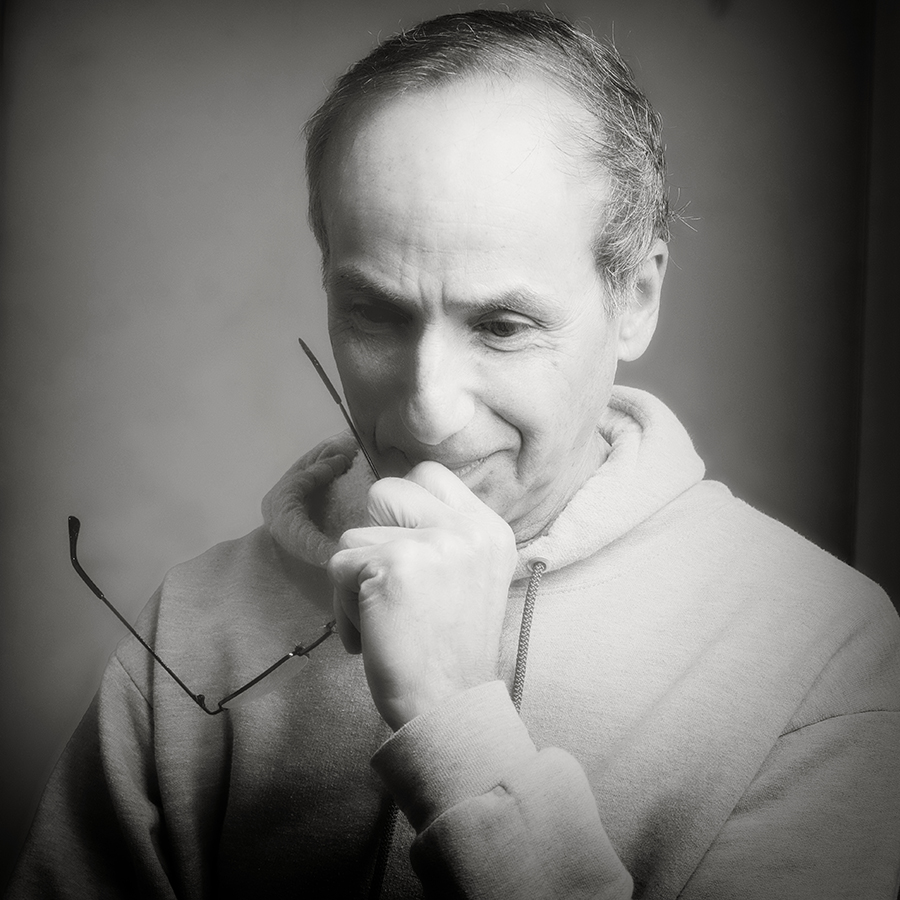 Lance Lewin
Perfect! Yes, nothing better than using a Tripod! Can't wait to see new images in the future! &nbsp Posted: 06/08/2020 06:06:39
---
Graham Jones
You have great colour in the image, very peaceful. I'd agree with Jennifer's comment about seeing the top of the tree in the reflection. Or crop more of it out. Right now it is too close.

Thank you for sharing

&nbsp Posted: 06/09/2020 09:49:20
---
Dale Yates
Great photo! Nice clear photo with excellent details and DOF. Good composition with the shoreline at an angle. I love the reflection, which is nice and clear. I agree with the above with seeing the top of the tree in the reflection. The only other suggestion is perhaps lighten somewhat the foliage in the upper right corner. &nbsp Posted: 06/20/2020 10:06:39
---