Chan Garrett
---
May 2020 - Spring Reflections
About the Image(s)
For days, while observing "Stay at home," I have been
looking at this small lake in my neighborhood and the reflections in the calm water.

I returned to this spot last evening at 7:00 P.M. and waited for the light I wanted.

Canon 7D MarkII, Tamron 70-200mm lens at 200mm. 1/125 seconds, F/5.6. ISO-100. (On tripod).
---
10 comments posted
Steven Jungerwirth
Nice shot - I like the stillness of the water - and also find it attractive that the picture appears to be monochrome plus green. Makes for an interesting/simple image. I like the clarity/sharpness. And contrast of the size/age of the tree trunk vs. the "new" spring growth to the left. Appealing composition.
I was curious about the angle of the water line? Was that intentional? Do you think that straightening (attached) - helps or hurts the image? I had trouble following the water line among the vegetation to straighten properly . . . Was your intent to crop the tops of some of the reflected plants? Does the original file have more? &nbsp
Posted: 05/03/2020 16:18:44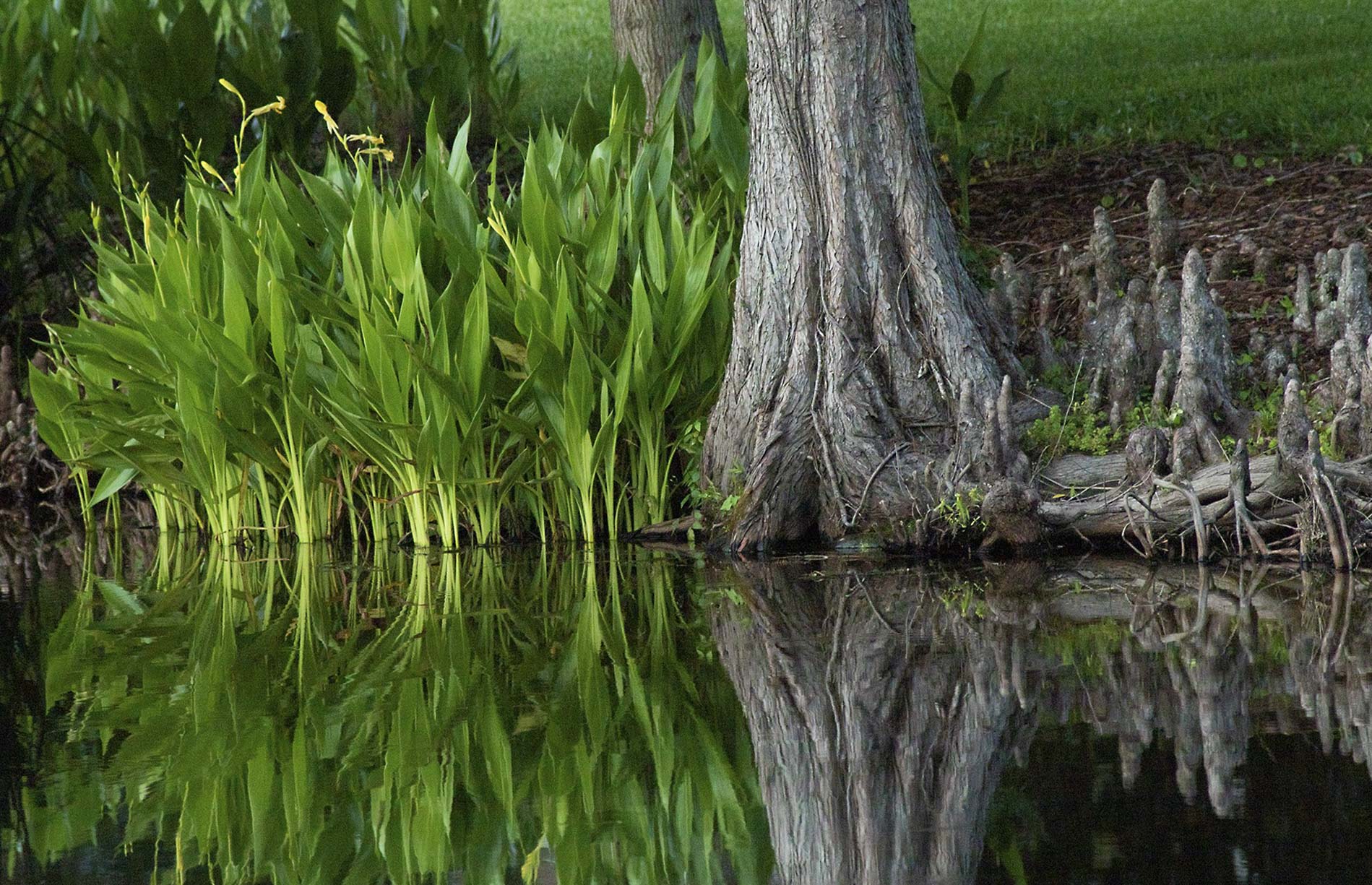 Chan Garrett
Thanks for the comments. No, this cropped some off the sides to make a 5X4 ratio image. I set up across the small lake at a slight angle from the tree. I tried to assure that my camera was level, and according to the level on my tripod head, I was. Unbroken horizons will always be level, but shorelines have bulges and curves.
You are correct that a wider angle would have included more reflection and made a very attractive image, but in this image I wanted to get in close enough to see the Cyprus Knees on the right side. That was the initial motivation for coming to this spot. Thank you for pointing out the various images that could be recorded with a simple change of focal length or movement of the camera location. This will keep my interest in exploring this location for a long time. &nbsp Posted: 05/03/2020 16:56:00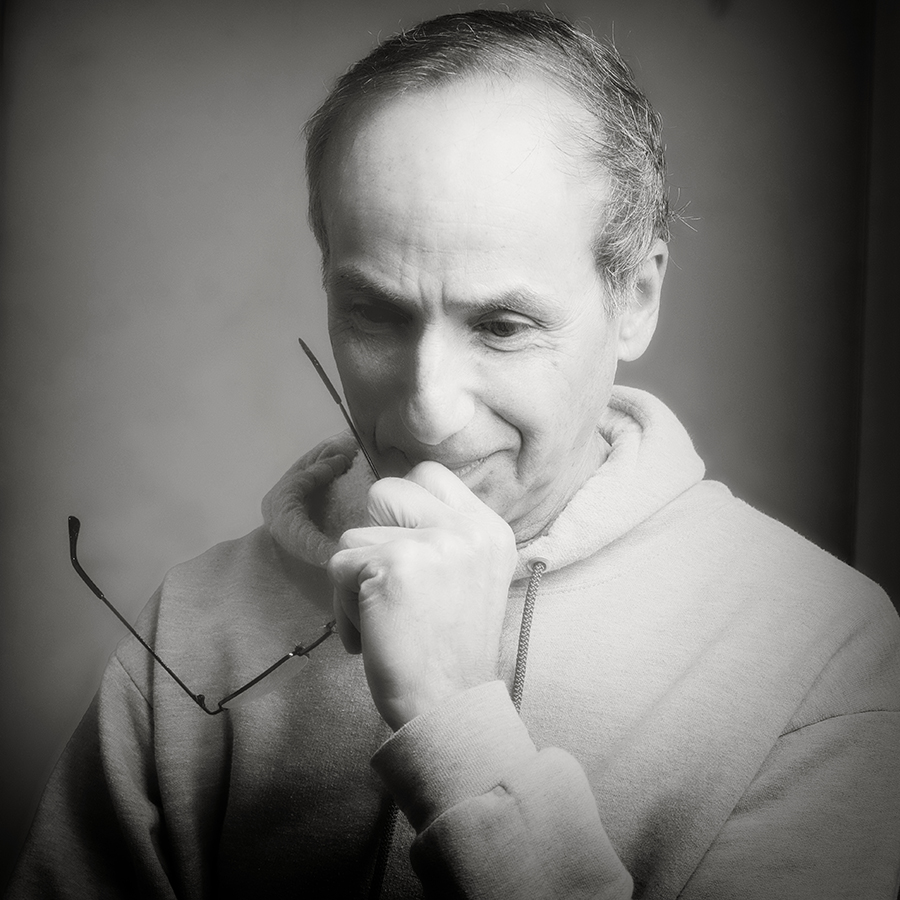 Lance Lewin
Good day, everyone.
Steven, in fact I see a lot of people point Horizon levels out quite a bit - soon as I saw this image I knew it was very straight (or level) from the cameras position.
Chan, I agree with Steven, a very nice scene - the difference in color, shape and lines makes an interesting subject, which you saw and captured. However, even though (every) picture is a document, I wanted to make it less documentary, if you will - to highlight more the shapes, color and lines you found more engaging to viewers, I suggest a custom (narrow crop).
See ATTACHED sample that also includes a very-slight vignetting or (barreling) a term not used too often - I also made adjustments to color and Dodged both the below and above water flora. &nbsp
Posted: 05/04/2020 05:53:02
Chan Garrett
Lance: Thank you for your critic and time spent showing how I can improve the image. I need to go back and re-photograph the image. The first image was under exposed by nearly four stops, but saved in LR. A good reason to always capture raw images, which I do. I do like the new crop, darkening of the top and bottom and the vignette. &nbsp Posted: 05/04/2020 07:46:25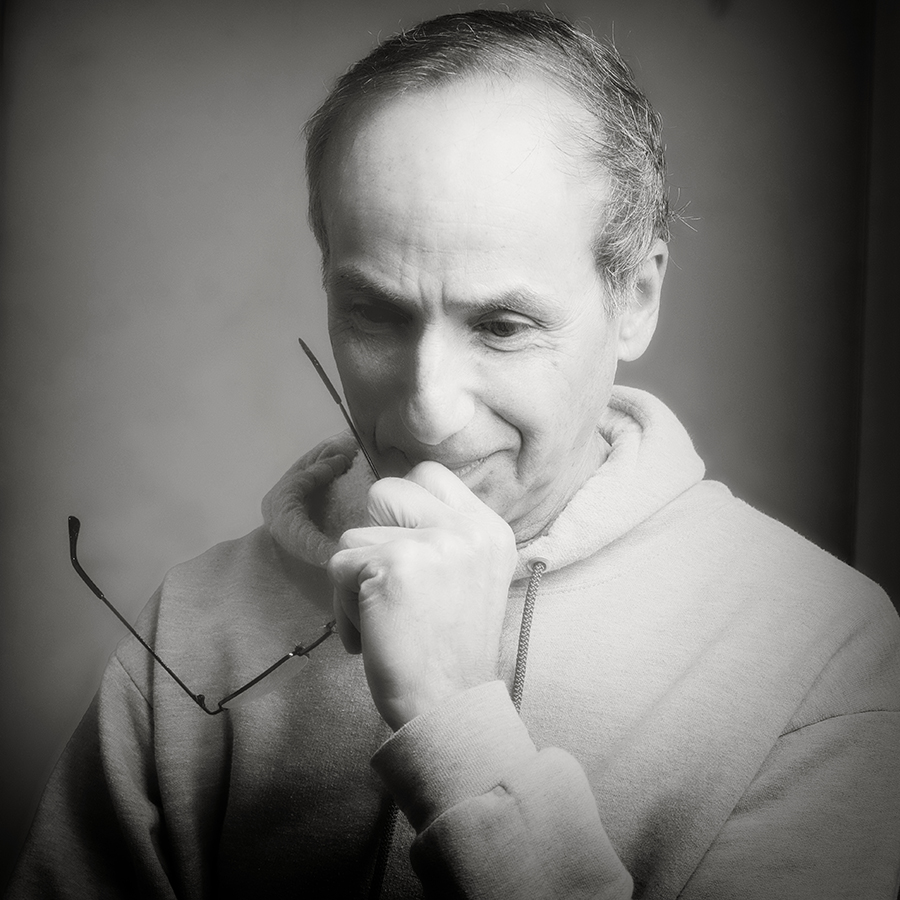 Lance Lewin
Its just one option...I am sure you will find new and even more interesting perspectives upon revisiting the site.

Good luck, and keep us posted on new images from this location! &nbsp Posted: 05/04/2020 08:07:33
---
Jennifer Marano
Hi Chan,

I love the cypress knees in this image! they have a wild look to them which is one reason I like the crop that Lance made. Without the lawn in the background one can imagine this is a view in a swamp. It also makes the horizon line look more level. Sometimes even when I know my camera was level, I rotate the image enough to make it look more level to the viewer. I'm not sure that is the right thing to do, since Lance can recognize that it was level without that. But most viewers aren't as experienced as Lance. I think you will have fun returning to this area and playing with all the possibilities! &nbsp Posted: 05/06/2020 17:01:01
Chan Garrett
Thanks. I, to, agree with the crop Lance made. As for as "level" is concerned, I needed to keep the tree trunk and the Cyprus knees from leaning. &nbsp Posted: 05/06/2020 17:16:27
---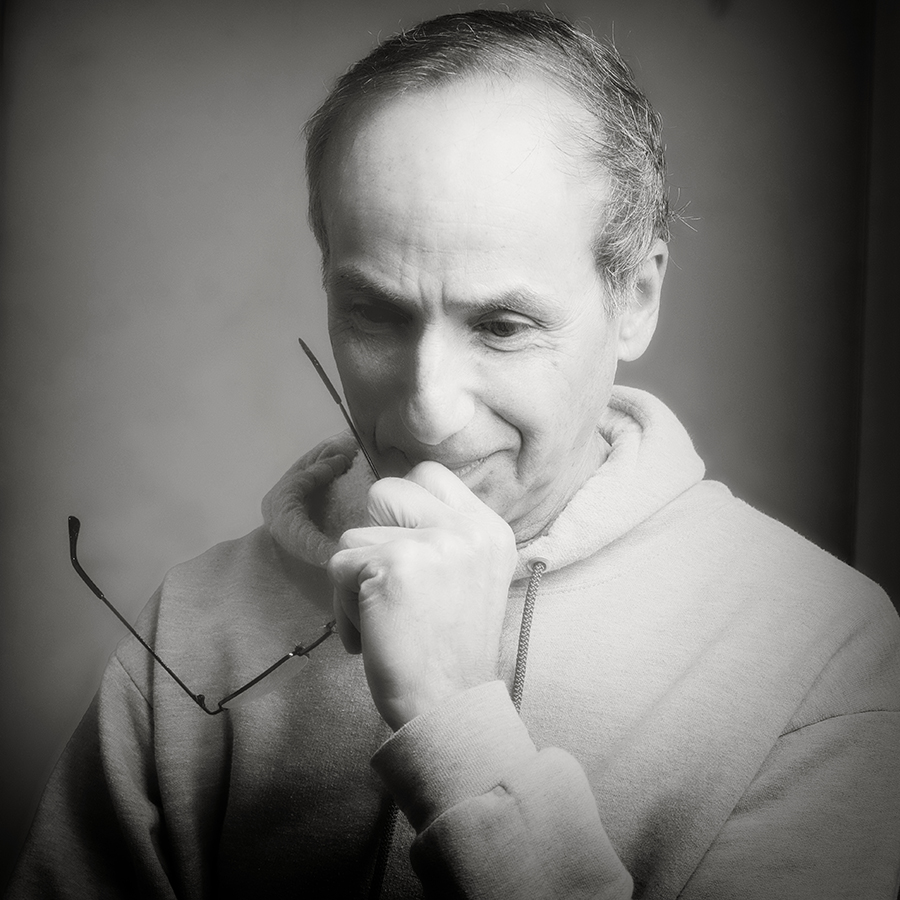 Lance Lewin
Guys...this is a wonderful conversation....you all have great ideas...love this interaction between everyone in the group! &nbsp Posted: 05/06/2020 18:03:23
---
Dale Yates
Excellent photo! Nice overall image sharpness and vibrant colors add to the quality of this image. This is especially true in the reflection (love reflections!). Also good explanation of the leveling of the image, which is difficult along shore lines. I agree with you and the others in the cropping that Lance provided. &nbsp Posted: 05/07/2020 10:24:23
---
Graham Jones
Beautiful reflections and I do prefer the tighter crop. I can see how if you straightened out the water line the tree would not be. I would not have noticed that. I think this would look good with some haze or loss of texture to simulate fog. Great job &nbsp Posted: 05/18/2020 17:03:16
---
Please log in to post a comment