Steven Jungerwirth
---
January 2020 - Studio Water Drop Photography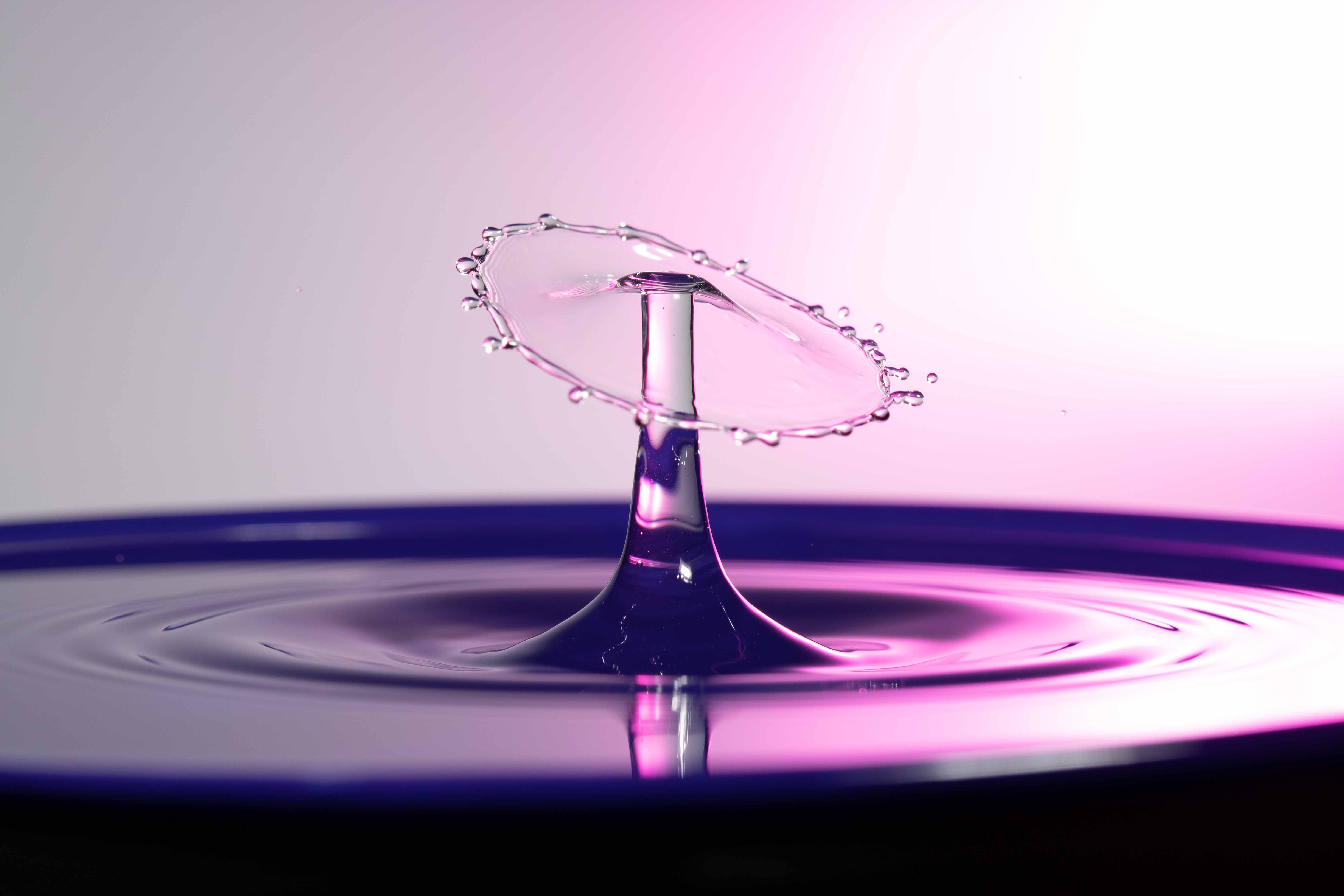 Original
About the Image(s)
With cool weather descending on Chicago, I decided to try water drop photograph with the Cognisys system (highly recommend!). This was my first evening with the set-up. Interestingly, my subsequent attempts were not as successful . . . . beginners luck?

1. Camera: Canon 6D MarkII, 100mm F/2.8 macro lens
2. Two second exposure in a dark room, F/14, ISO-200
3. Plain water (no thickening agents)
4. Illuminated with 3 Yongnuo 560iv speedlites (1/64 power each); two in front of the droplet collision, and one behind a white translucent screen.
5. Purple gel on one speed lite.


---
This round's discussion is now closed!
11 comments posted
Lynne Hollingsworth

(Groups 32 & 65)
As a fellow water drop enthusiast this is very nicely done. Instead of the cold, when the hot Florida summer rolls in, I go inside to play with the drops. I use the Pluto trigger and add a little milk to thicken the fluid as I find it easier to capture the collisions when the fluid has a little more viscosity. Beginners luck might have been on your side here - one day you can get the best collisions, other days it's an exercise in patience.

Taking the shot with a purple gel was a great idea and produced a nice result for you. The translucent screen produced a clean background and the center of the collision is tack sharp. Very nice image. &nbsp Posted: 01/06/2020 20:24:53
Steven Jungerwirth
Thank you!

Interesting how fickle these systems are. I must have spent 5 hours on Day #2 - unable to get a good collision. Frustrating. I will go back to it again in a week.

How do you use milk? What concentration? How do you clean the valve/system after it has milk in it? I tried xanthum gum and was unable to filter it to clear? Not sure what I did wrong. Maybe milk would be better and it's opaque. &nbsp Posted: 01/07/2020 04:05:55
Lynne Hollingsworth

(Groups 32 & 65)
Stephen - apologies for the delay in responding. For the milk I use about 1/2 cup to 24oz, but that's an estimate. Whole milk works best as it's thicker. I also use xanthum gum, but I make sure the bottle I mix it in has something inside like a "mixing ball" or even a marble. Shake well, then I put it in the refrigerator overnight. It lasts a long time so if you don't get to the shots the next day, you can wait - up to a week or more.

I clean the dispenser dropper with warm water when I finish and run drops through it to be sure it's clean, but I also rinse it in between if I'm changing colors. I learned quite a bit on youtube from First Man Photography - the most helpful is the video from 11/12/2017. He uses a different system, but some of the information is useful for any system. He was the one who suggested the fridge overnight. The mixing ball was mine and it helps. &nbsp Posted: 01/12/2020 10:22:31
Steven Jungerwirth
Thank you. I will try these tricks! Much appreciated. &nbsp Posted: 01/12/2020 10:51:36
---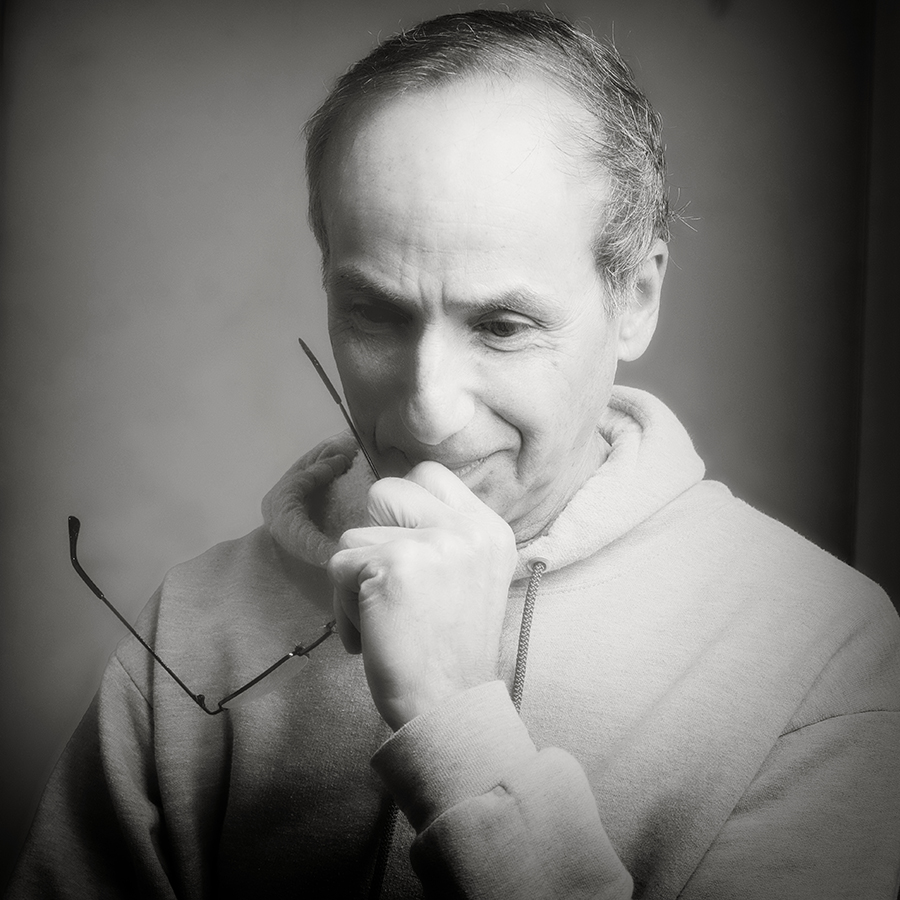 Lance Lewin
Hi Steven! Yes, this is really very interesting photography...I saw a lot of this type of photography throughout 2019....your Study is well done and I really like the use of the colored gel.

I am not familiar with the techniques used to capture these types of shots, but is it possible to capture the scene from "above"? I am just thinking of alternative perspectives from the usual. Can't wait to see more from this work-study. &nbsp Posted: 01/07/2020 05:11:09
Steven Jungerwirth
Lance: Thanks for your kind words. You raise an interesting possibility. Unfortunately the apparatus that drops the water is directly above the impact - so a view from above (straight down) is not possible. Having said that - I could get pretty close - and the appearance would be very different (also changing if the liquid is clear or opaque). Definitely worth trying - I will experiment/share - next time I set up the shot. Traditionally these images are taken along the plane of the water - capturing the water ripple, tall stem (worthington jet from first drop) and canopy (impact of the second drop). &nbsp Posted: 01/07/2020 10:28:06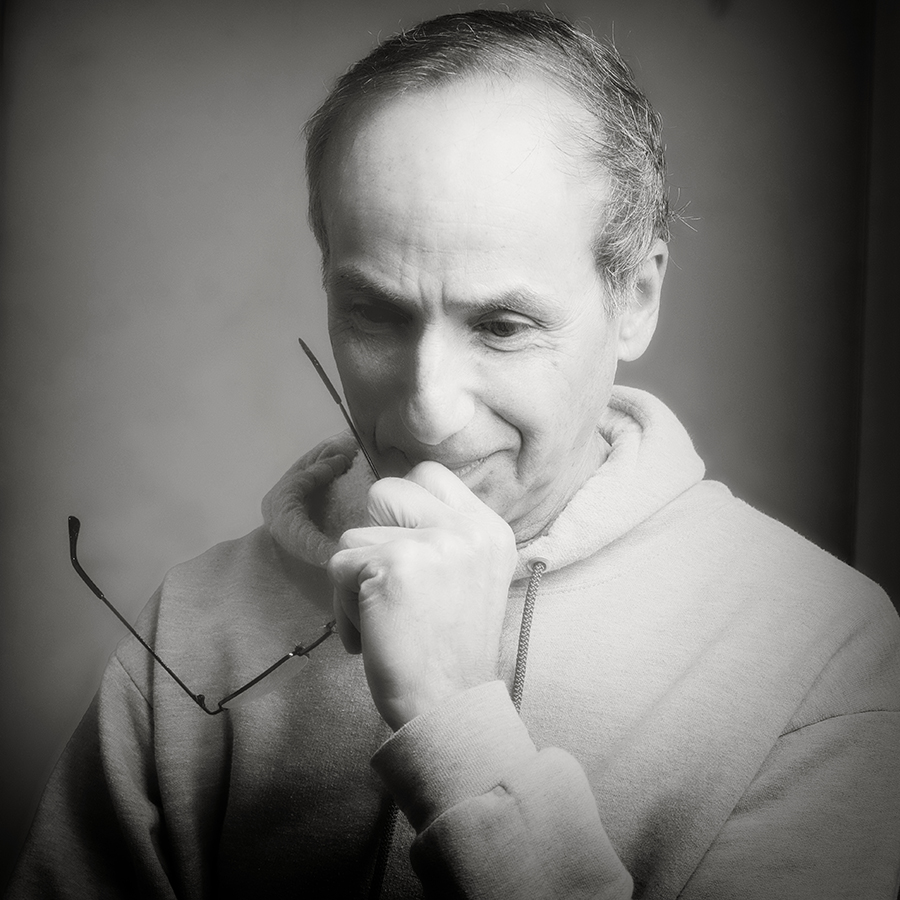 Lance Lewin
Sounds like a plan! :) &nbsp Posted: 01/07/2020 11:12:28
---
Jennifer Marano
Hi Steven!

What an elegant image! It has a very modern feel and the color variation is very interesting. The technique seems fairly complex and challenging, but fascinating. I can see how you could get lost in experimentation for hours! &nbsp Posted: 01/07/2020 23:30:49
---
Mike Washington
Steven, this is a technique I have not yet attempted, but have been meaning to get around to. I have a pluto trigger system, but have yet to employ it for this type of photography. The image rendered at your moment of capture is nicely enhanced with your lighting setup and gelling. Your depth of field is razor thin, even at f/14. Your point of focus is tack sharp. I belief if you stopped down 1 or 2 more stops and shifted the focal point a touch closer, you could also bring the rest of the umbrella into focus and increase the subject area. With 3 lights at 1/64 power, you have plenty of room to boost power to compensate and and also to bring the ISO down to its native 100. Another alternative would be to move your camera and focal distance back a foot or two and then crop to compose. &nbsp Posted: 01/13/2020 10:48:55
Steven Jungerwirth
Thanks Mike - I like your suggestion about trying to get the whole umbrella sharp. Regarding increasing power on the speedlites; increasing power increases flash duration and results in blur (the whole event is fast!). With these lights; at 1/64 power the flash duration is about 1/18,000 of a second; I was advised to try to shoot at 1/64 or 1/128 power. I will experiment with more power/longer duration in the future! &nbsp Posted: 01/14/2020 03:44:46
---
Paul Manjooran

(Group 63)
Love this image .. beautiful capture Steven &nbsp Posted: 01/21/2020 10:23:20
---