Jennifer Marano
---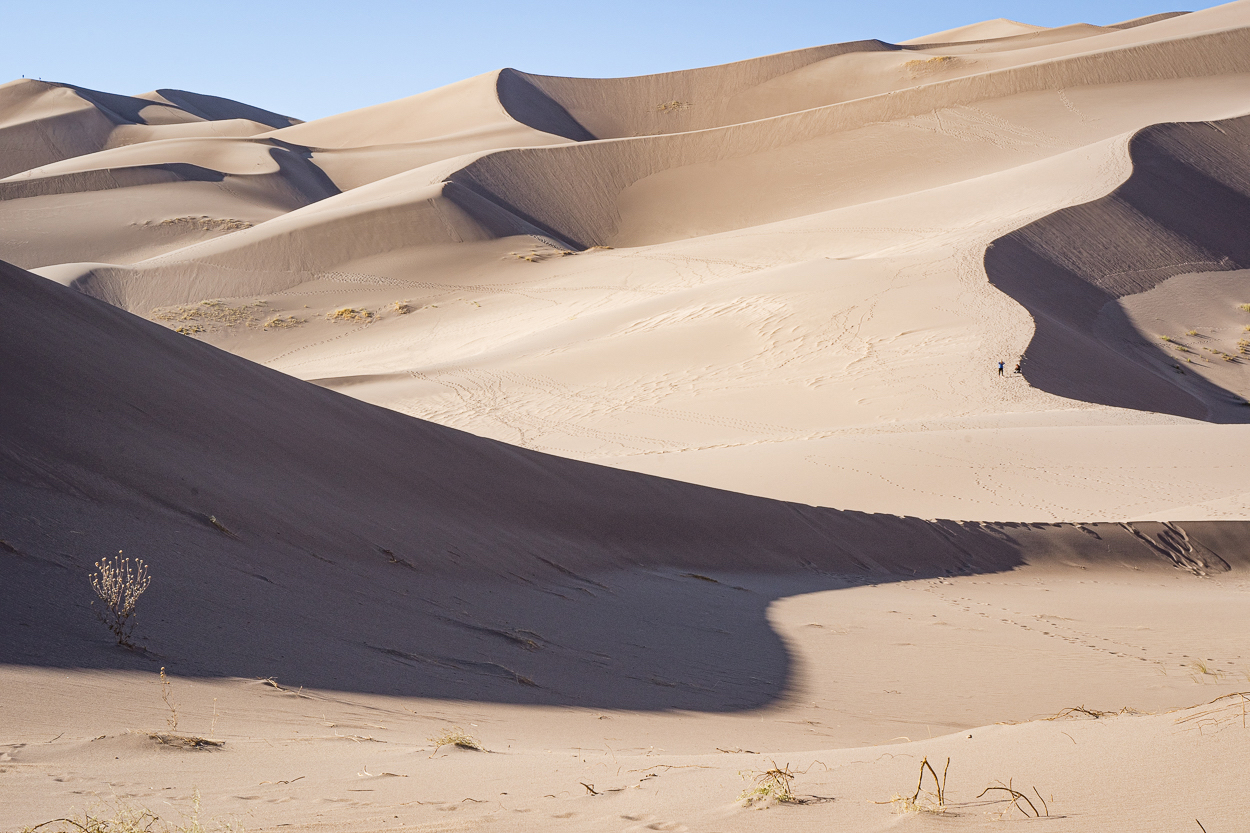 November 2019 - Great Sand Dunes National Park
About the Image(s)
Great Sand Dunes National Park, late afternoon of 1/19/20. This was taken on the way down from climbing High Dune (a four hour slog! It only took an hour to get back down). Shadows were getting long and

I especially liked that the lone plant on the left was still in sunlight.

Tech:ISO400, F/14, 1/400 sec, @70mm.
---
5 comments posted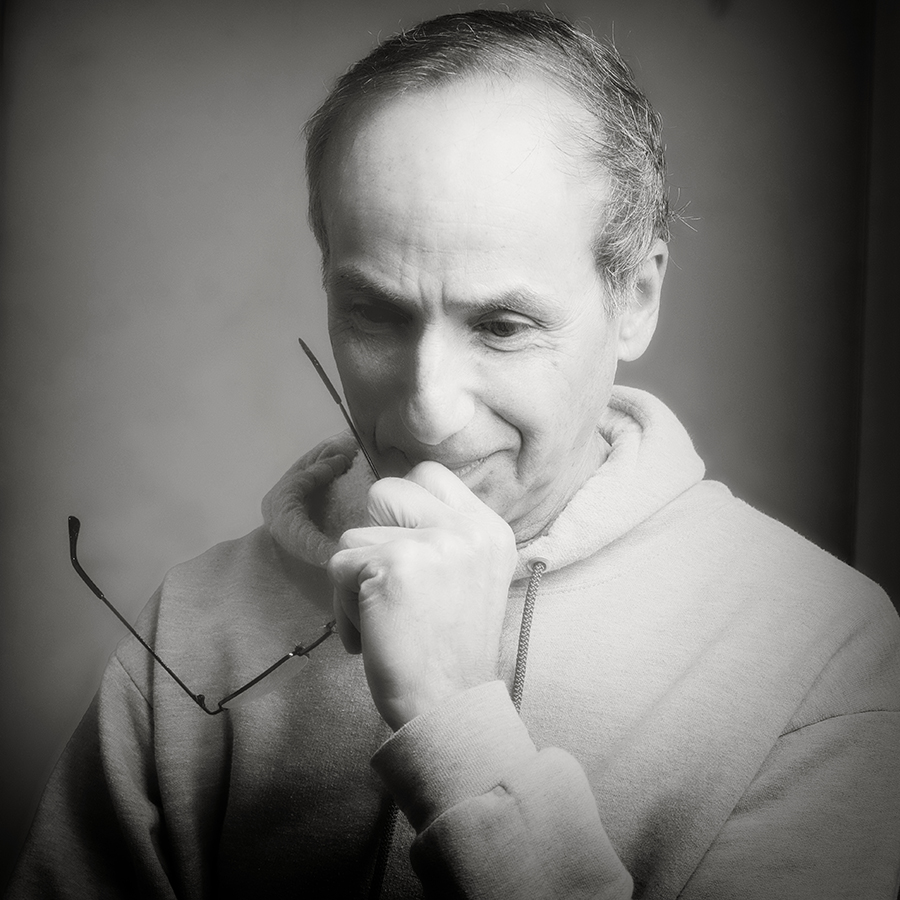 Lance Lewin
Jennifer - that's what I like to hear - doing some hard work to capture a scene, perhaps many others would have not pushed to get. The Shadow is the focus in this scene - and we need to look at it for any post-production modifications.

You must know, I am immediately seeing this space in Black & White. Why? For me and for many who love the aesthetic of 19th and 20th century BW imagery, this composition - in its infinite simplicity screams to be viewed as such! BW works so well with abstract and/or work that offers a Minimalist interpretation.

Post-production: if this was me - you know I would have tried to work the scene (perhaps moving a bit left or right) to change the foreground bushes - but if this is the only frame captured then I would definitely "Dodge" the single sun-lite plant inside the shadow, while making the large shadow much darker - perhaps even, Ansel Adams darker.

I have attached my BW rendering of this scene. Note I have left the two people on the distance dune rim, but for printing I would remove them. I did some other fine-point adjustments and I will add these notes later. &nbsp Posted: 11/09/2019 16:37:31
---
Jennifer Marano
Thanks, Lance! It does look good in B&W! In my original, the shadow was darker, but I lightened it in post because my husband thought it was distracting - what can you do? I really liked the tiny people (there are some really small ones at the top of the dune on the far left) because it conveys how truly gigantic these dunes are. I do have two more slightly different angles on this scene, but chose this one just because of the people. I'm going to mess with this in B&W! I will be taking a monochrome workshop in Santa Fe in March and it would be good to get a head start so that I know what questions I want to ask. &nbsp Posted: 11/09/2019 19:11:08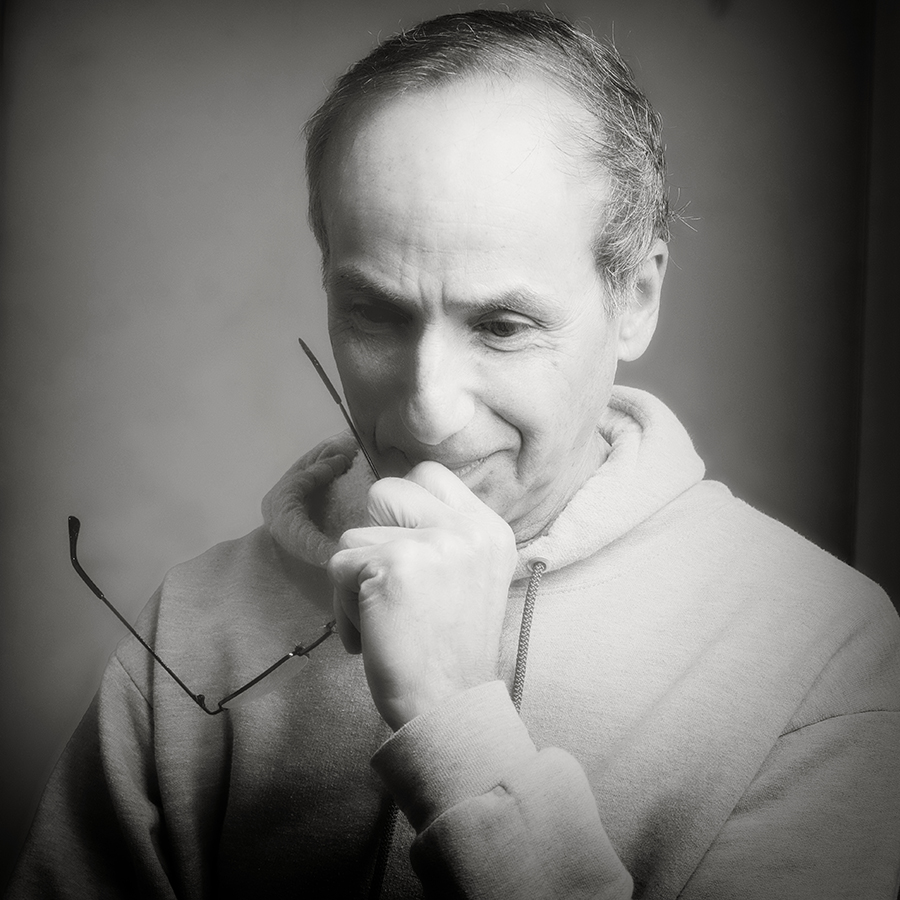 Lance Lewin
Jennifer - for my information - what exactly does the Santa Fe class offer - what is the lesson plan? I am interested because as we head into 2020 I will be developing new workshops. Like to know what attracted you to this particular class. Appreciate your insights. &nbsp Posted: 11/10/2019 01:08:53
---
Graham Jones
I like the people in the bottom right but the ones in the top left are so small it is hard to tell they are people. I do like this image in B&W and would keep the people just for scale. Good job getting the tree in sunlight. &nbsp Posted: 11/10/2019 10:21:15
---
Please log in to post a comment