Jennifer Marano
---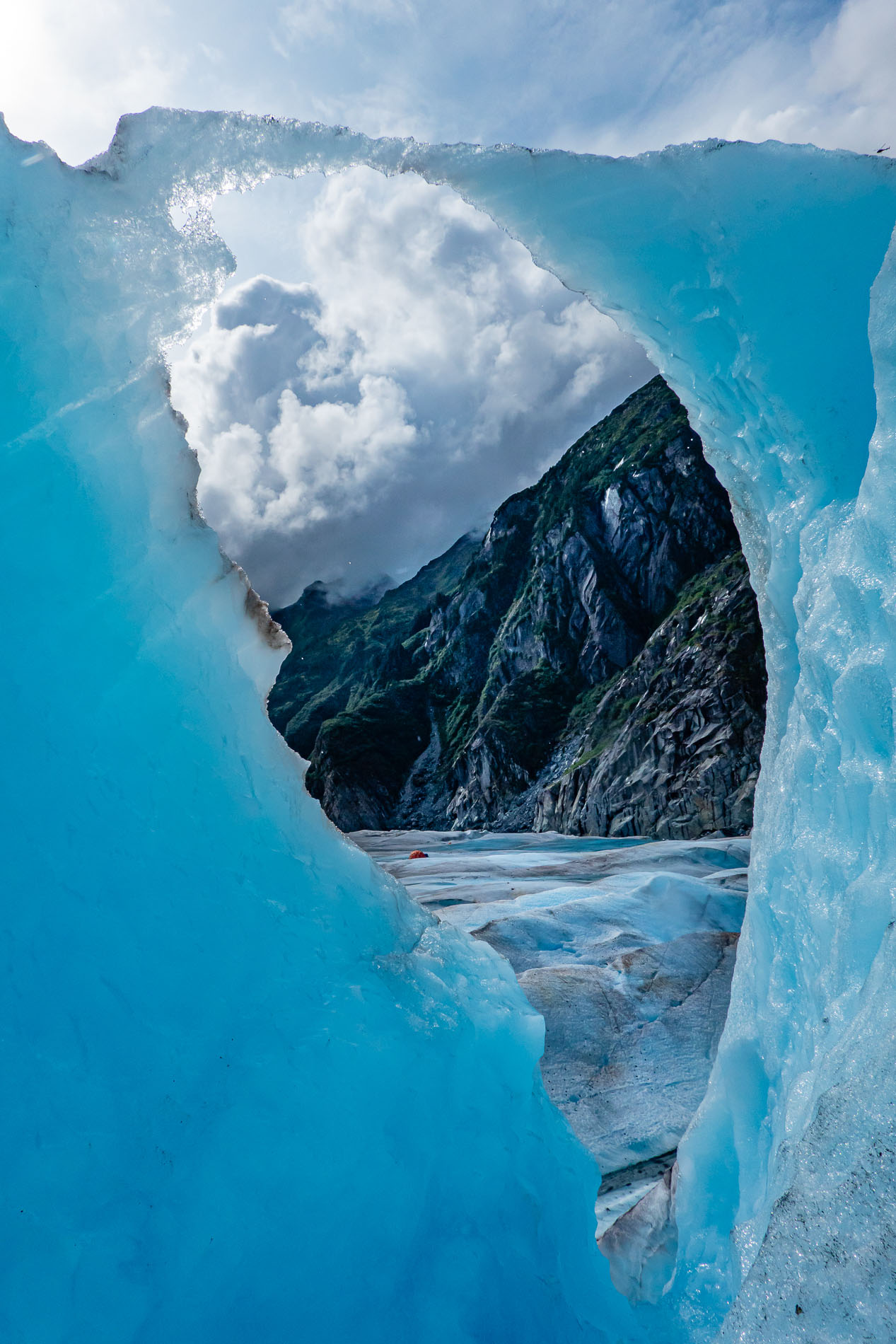 August 2019 - Mendelhall Glacier
About the Image(s)
Title: Rapidly melting glacial arch, Mendenhall Glacier, Juneau, Alaska

This image was taken with a Sony DSC RX 100M6 in raw at ISO 200, f/9, 1/2000 sec, focal length 9mm, on July 26.

We flew to the top of the glacier in a helicopter and landed near a temporary shelter (which can be seen through the arch) and did a two-hour trek to see various features.

This arch is probably gone now - the guide didn't think it would last more than another day. The colors are natural and due to the lack of air bubbles in the ice because it formed under great pressure.

---
This round's discussion is now closed!
4 comments posted
Mike Washington
A very interesting and compelling image, Jennifer. The landscape behind the glacier, on its own, would have been photo worthy, nicely composed, with all the textures and the strong diagonal thrust of the mountain. It looks almost monochromatic with a blue tint. Framing it with the glacier is the icing (no pun intended) on the cake, to take this photo to the next level. It not only frames the scene, but serves as a foreground object to complete the scene. The color and texture of the glacier ice also makes this image more vibrant. This is a beautiful image.

One minor distraction, however, is the red object on the horizon line. Presumably, it is the shelter you mentioned. most viewers will not have the benefit of that explanation. The object is too small to be identified and looks out of place in that environment. Since you may not have the immediate opportunity to retake that shot, standing slightly to the left, the clone stamp tool could be an easy remedy. &nbsp Posted: 08/04/2019 06:51:56
Jennifer Marano
Thanks for your kind comments, Mike! And thanks for the suggestion about the shelter. I sometimes (often, actually) get attached to parts of my images because they mean something to me, but forget that other people viewing them just see a distraction. &nbsp Posted: 08/04/2019 09:39:21
---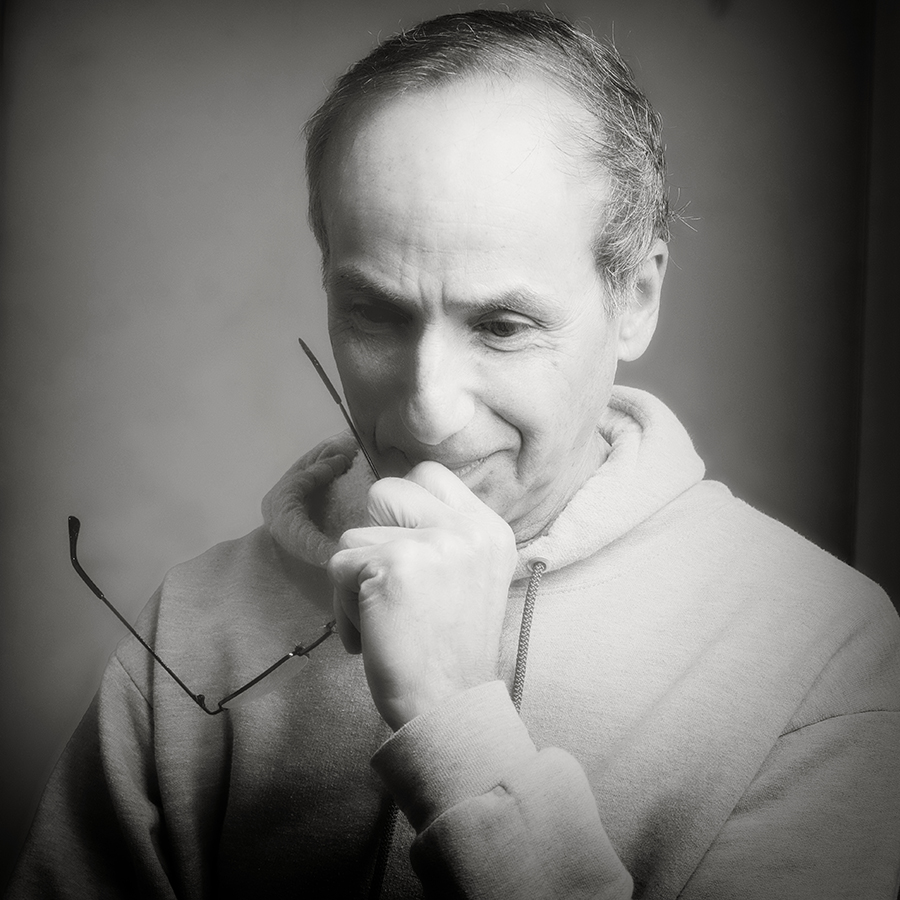 Lance Lewin
Hi Jennifer. Yes, a very compelling image, indeed. I really like the variety of shapes and textures - fabulous combination creating a dynamic composition. Some remarks:

Yes, the red-shelter must go for the reasons Mike suggested and wondering if you have a few more shots of this scene: moving just a little to your right to try and (lessen) the large area of ice-blue on the left: I feel swiveling to right may have done the trick. Just a thought, Jennifer. &nbsp Posted: 08/05/2019 10:52:20
---
Graham Jones
That is a really interesting story about the arch. You have a shot that will never be seen again. I can't add much to what has already been said &nbsp Posted: 08/25/2019 18:00:37
---