Member Bios
Group Admin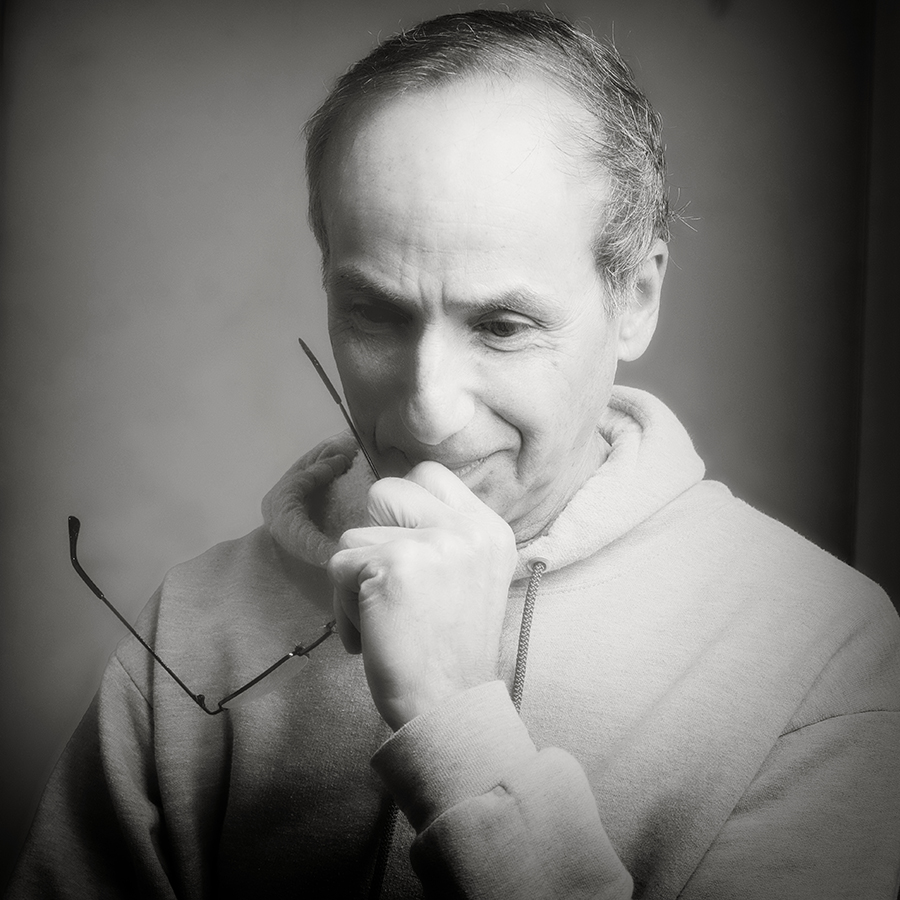 Lance Lewin
Atlanta Fine Art Photographer/Instructor/Speaker/Curator

Lance A. Lewin is mostly a self-taught photographer learning camera skills and a wide scope of perspectives from a richly filled combination of studying the pioneers of photography in the mid to late 19th Century and masters of the 20th century. In addition, studying art history, drawing and design at Albany State University, all in the pursuit of developing Lewin's own artistic interpretations and narratives.

Lewin presents most work as black and white fine art compositions. Post-production parallels the manipulations of traditional wet darkrooms, like corrections to luminance and chromatic dynamics. Though a lot of Lewin's work cannot be deemed as "Straight Photography", nonetheless, Lewin stays clear of trends that can lead to what some refer to as hyper-reality, and instead, maintains a photographic canvas that does not transcend the natural psycho-physiological characteristics of a photograph, thus presenting work evoking a sense of reality and authenticity.

Lewin is hoping to learn both new ideas from members and offer insights/concepts that have helped his photography career.

Camera Systems: Canon 5D Mark II and III and Minolta XD-11 and XD-7 film camera system

Currently, co-owner and VP with Vertical-3.com Telecom company.
Owner/Photographer instructor at visualizingart.com

On the Board of directors at Gilmer Arts in Ellijay, Ga
Curator at Gilmer Arts
Member of the Booth Photography Guild (BPG)
PSA Group-87 Administrator


---
---
---
Ahmed Belal
Personal Camera: Nikon 3300 with 18:55 and 55: 105mm lens
Also I use my iPhone-7plus for iPhoneography.

Gain and contribute:
As an Arabian professional photographer, I need to expose myself and others to my thoughts and pictures related to every aspect of photography. With PSA group I will start doing this not just to enhance myself, but to merge with others and go farther in photography competition judging: (to be a Judge in our and whichever I could join and also to learn from others how to do it world wide)

I am an Associate Professor at the Faculty of Applied Arts, Helwan University - with 20 years of experience teaching photography: wet darkroom, Digital Lab, Photoshop, photojournalism, history of photography and techniques. I am also a commercial photographer with Studio Architecture.

www.gearbox-studios.com

Master degree in Fine art photography -2003
Ph.D. degree in semiotic photojournalism 2008.
Currently supervising 4 Masters and 3 Ph.D. in photography, video art, photojournalism.

Thank you,
Ahmed


---
---
---
Irene Berger
Irene Berger, Hobbyist
Orangevale, California

I enjoy getting out and taking pictures. I've been doing it for about 4 years now with my husband. He was a High School Photography teacher for 32 years and is now retired. We love going out together and taking Photos. We enter competitions, and even win once in a while!

I view the world in a whole new light now. I see beauty, interest, and a story to be told everywhere I go. I enjoy photographing flowers, scenic, Street photography, animals, and architecture. That is why I wanted to join a general group.

My downfall is I do not enjoy the post-processing part of photography, and my images suffer because of It. I am trying to get better. I mainly use Lightroom on line. I have tried to learn Photoshop, but it is over my head. I am taking a private class on Photoshop soon, and hope that will help.

I use a Sony A7II with a 24-240mm Sony Lens. I also have a 15-35MM, 90MM Macro, 50MM Macro, and 100-400MM, all Sony Lenses
made for the A7II. I also use an Olympus TR 5 for closeups.

I look forward to everyone's images and comments.

Irene

---
---
---
Mike Washington
Hello, everyone. I am excited to be part of this diverse and international crew! My interest in photography began as a film student in the mid-seventy's, funded by the GI Bill from my working vacation in exotic South East Asia. Aspiring to break into the motion picture industry, I learned the mechanics of cinematography and still photography, including developing and printing.

I have since acquired an arsenal of camera bodies (D750 & D850) and lenses to suit any occasion. I tend to walk about with my every day, all-purpose 28-300mm with a 14mm in my bag. I like shooting at both extremes. I also have an assortment of fast lenses (16-28; 24-70; 70-200) that I will employ, when the situation justifies the extra weight). Also, I have a few specialty lenses (macro(s), fish eye, lens baby) that I occasionally put into service.

I have no particular single subject interest, but rather make discoveries of things or subjects, that look interesting to me. I then do my voodoo to hopefully create an image that is interesting to others. If others enjoy them, I am delighted.

I currently belong to several camera clubs in the areas around Baltimore. I am also on the Board of Directors and Executive Council of the Maryland Photography Alliance, which has representation of (currently) 18-member camera clubs in the region. The Alliance produces and hosts several seminars and gallery events for its members and general public.

My personal interest is in the Humanities, in general, History (ancient to present). I enjoy learning about the evolution of civilization. Human advances and regressions through philosophical, political and scientific ideologies and the lessons we can learn, but tend to ignore, from the past.

My present position is a principal with The Crew Works, they provide stagehands, technicians and theatrical artisans to the production and special events industries, where I have been the last 30 years.

Mike Washington
Maryland USA

---
---
---
Benny Chung
My name is Benny Chung. I live in Vancouver, British Columbia, Canada.

I have just retired from my work as an Accountant. I am interested in Nature photography. My goal is to show the beauty and strength of Nature.

I started photography 8 years ago. I always shoot in digital. I love to see the beauty and strength of the Nature and wish to capture that moment using my camera. But during that time, I didn't know I'm creative in photography. I need to have somebody comment on my work so that I can improve my skills in photography.

Thank you.

Best regards,
Benny
---
---
---
Graham Jones
I am a member of the London Camera Club; not that London, but the one in London Ontario Canada. I was a manager at 3M for 31 years until I retired a couple of years ago. I started with an old Minolta film camera and have gone thru several Canon digital cameras. Currently I'm shooting with a Sony a7ll. Friends tell me I take excellent images but they don't score well at our club and I know it is usually due to lack of impact. I'm hoping to improve that through this journey.


---
---
---
Jennifer Marano
I have always loved to travel, and for many years my main interest in photography was to document my trips. I carried small cameras because I was often hiking or rafting or other activities that weren't friendly to bigger cameras. Then, a few years back, I broke my leg and had a difficult recovery. Frustrated and at loose ends, I decided to get more serious about photography and bought a "real" camera, a Sony a 6000 camera body and two lenses, in the summer of 2017.

After a rocky start (trying to photograph tree swallows, not the best starter subject) I realized that I needed some help and began taking classes at the local community college. I also joined a camera club and started going on field trips and workshops. I really love wildlife, nature and landscape, and I've dabbled a little bit into macro. I discovered that I consistently avoid photographing people, so I have tried to force myself to do more of that. I've also started to experiment with monochrome.

I'm not too adept at computers, so have started a Photoshop class and have taken a few workshops in Lightroom in order to learn how to enhance the photos I take. I'm hoping that this discussion group can give me some pointers on how to best present my images. After so many years of photographing as a reminder of where I have been, I've now become interested in how others view my work and I want to learn how to convey to others the beauty (and sometimes the ugliness) that I see all around me.

Thank you,
Jennifer.