Steven Jungerwirth
---
March 2023 - An Iconic Central Florida Sight
About the Image(s)
Iphone image taken with nl lens (9mm [ approx 77mm on a 35mm camera], ISO 32, 1/370 @ f 2.8.
Crop/basic exposure adjustment in LR.
B&W conversion/border/sepia tone in Silver Efex.

---
This round's discussion is now closed!
10 comments posted
---
---
---
Jack Florence Jr
Great abstract, Steven, and the perfect subject for black and white. The different triangles show different tonalities, and one suggestion would be you might have used more of the tonal range, ie, more contrast, some blacker blacks and whiter whites. An alternative to Silver Efex, is to just use the color channels in Lightroom to make individual colors lighter or darker.
It would have been interesting to see the original (color version), and of course what everyone wants to know is, what is it? Hopefully you tell us in the comments ;) &nbsp Posted: 03/05/2023 16:28:43
---
---
---
Kieu-Hanh Vu
Hi Steven,
I can recognize that this image is from the Epcot at Walt Disney World in FL because I also captured it in the past. The geometric shapes and the tonal contrast work well for the B&W conversion.
I am not sure whether your shot is in the daytime or evening because I experienced an amazing view when the internal lights are turned on at sunset. Nice shot! &nbsp Posted: 03/06/2023 09:29:45
---
---
---
Steven Jungerwirth
Thank you both for your comments!
Kieu-Hanh is correct. The globe at the entrance to Epcot. It was a sunny day around noon. Another image of the larger structure is attached. I tend to avoid abstract interpretations - but this image inspired me to look at it "differently." &nbsp
Posted: 03/06/2023 13:29:46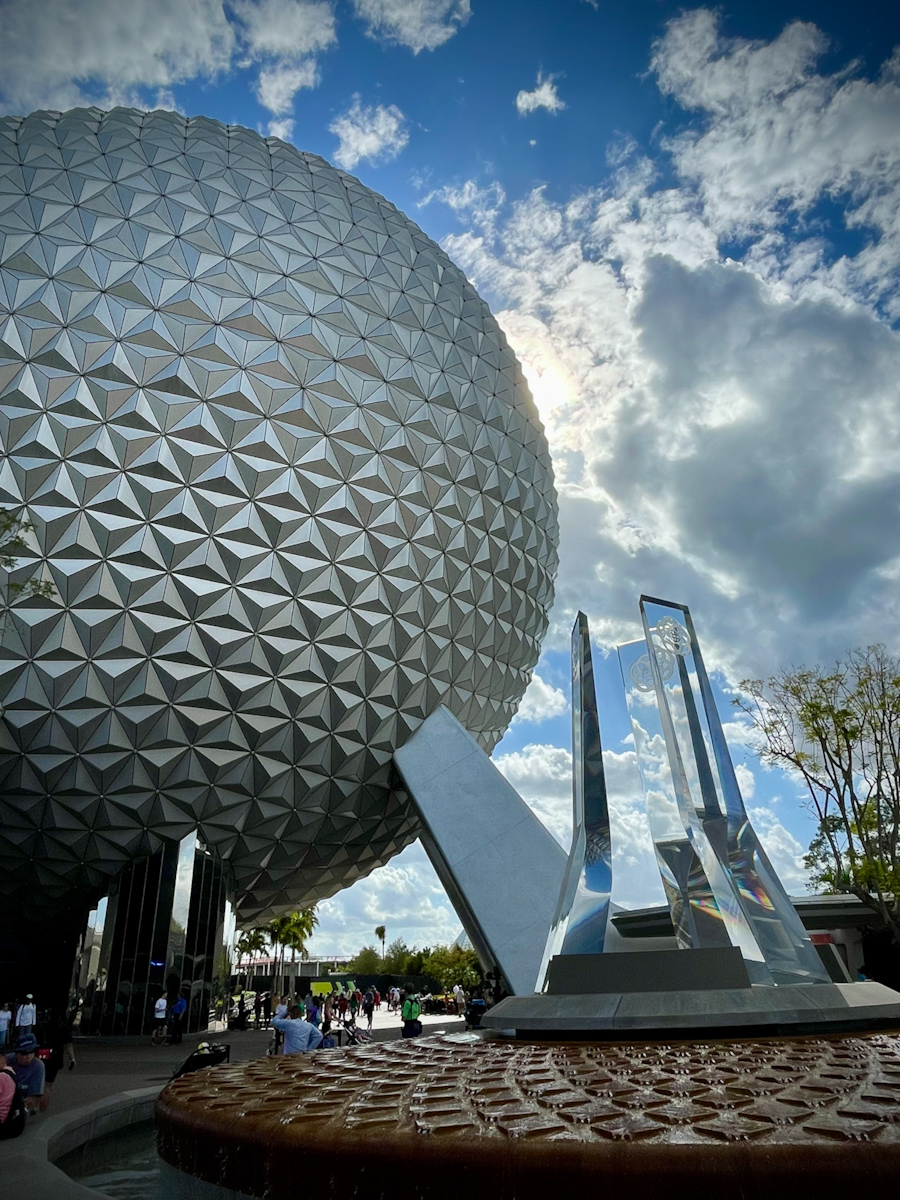 Kieu-Hanh Vu
Hi Steven, This image is also a nice one with beautiful cloudy sky! Thanks for sharing. &nbsp Posted: 03/06/2023 17:59:16
---
---
---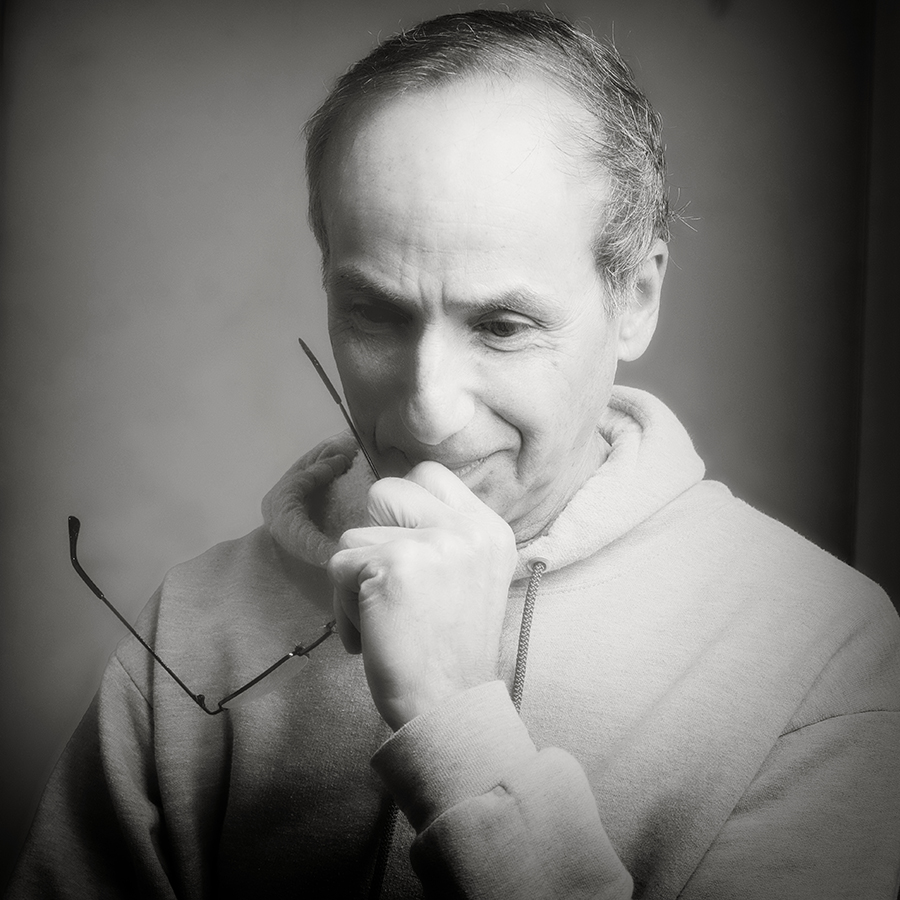 Lance Lewin

(Groups 24 & 83 & 87)
Hi Steve! Yes, this is nice! Very engaging piece I keep wanting to look at .... will do well as a large print under a powerful spotlight, indeed. Can't imagine a 35mm camera doing any better ... imagine that! &nbsp Posted: 03/10/2023 12:25:51
Steven Jungerwirth
Thank for stopping by to view this image! Alway appreciate your comments! Agree about 35mm vs iPhone. I'm learning that for some scenes/intended uses - there are no advantages to a conventional camera. For others - the functionality of a conventional camera remains critical. &nbsp Posted: 03/11/2023 03:08:58
---
---
---
Quang Phan
Hello Steven,

Apologies for the delay in providing comments this month. Without reading the other comments, I wouldn't have known where this place is located. Nonetheless, I must say that it is a beautiful image captured using a phone camera. The image is sharp and does a great job of showcasing the shapes and patterns.

The grayscale tone used in this image is very pleasing to my eyes. I also appreciate how nicely you have cropped the image. Furthermore, the color balance, even in black and white, is well done.

Thank you for sharing this image, and I have learned a lot from it &nbsp Posted: 03/25/2023 22:08:41
Steven Jungerwirth
Quang - Thank you for your comments/encouragement. &nbsp Posted: 03/26/2023 06:05:34
---
---
---
Pat Centeno
This image with its complex geometric shapes was stunning in the simplicity of viewing a limited section, closer up! I enjoy the slight tilt you conveyed and I am thankful that the Epcot location was identified at last, as I was wracking my brain about whether I had seen such a subject in all of Florida. (We always see shots of Epcot from outside and the full, rounded image.) SilverEfex--and you--made the most of this shot with its multiple tones. Like Jack, I always like to see an original color version for comparison, though. &nbsp Posted: 03/28/2023 12:19:54
Steven Jungerwirth
Thank you Pat! I agree that sharing an unedited version helps the viewer understand what was done in post-processing. I am using my iPhone more an enjoying that simplicity. &nbsp Posted: 03/28/2023 12:46:10
---
---
---