Pat Centeno
---
April 2021 - Redbud and Cherry Blossoms
About the Image(s)
HOW REDBUD AND CHERRY BLOSSOMS WAS CREATED

Both flower shots were taken on a iPhone X around 6:30pm about a week apart. The pale whitish-looking cherry blossoms were shot at ISO32 on 2/24 while the redbud branches were ISO20. Both were f/1.8 & 4.0mm. Although I didn't use Snapseed for these edits, I located the EXIF data atop it's screen.

I used iPhone's own photo editor to vignette the cherry photo and chose a Dramatic Cool style, then increased: sharpness, brightness, shadow, highlight, & brilliance to make blossoms stand out against a mostly black background.

In SuperimposeX, I cropped, cloned some more pink blossoms at the top of the Redbud shot to disguise the house & blue sky & remove some bare stems. With the white branch on a layer below, I tried masking and used the Normal BlendMode, merging down both layers.

Finally, I used ReSize It to make sure the dimensions were no taller than 768px, as planned.
---
8 comments posted
---
---
---
Jack Florence Jr
The #2 set of flowers does make a nice addition to the first set. It makes a bit of a frame. I will have to try out this app, looks like the possibilities are endless! &nbsp Posted: 04/09/2021 10:04:04
Pat Centeno
I'm glad you got the idea I was trying to put across: a frame for the other layer of flowers on the branch. &nbsp Posted: 04/18/2021 13:16:40
---
---
---
Phillipa Frederiksen
You have created a lovely composition with the 2 sets of flowers! Well done! &nbsp Posted: 04/09/2021 23:11:45
---
---
---
Kieu-Hanh Vu
Pat, You have combined two kinds of flowers that complement each other in several levels: the light blue cherry blossoms are in full bloom while the red buds are in early stage of blooming; and the cherries are captured in portrait layout while the red buds are in diagonal lines that wrap around the blue ones. I'd prefer to see more details of the red buds. &nbsp Posted: 04/10/2021 21:52:40
---
---
---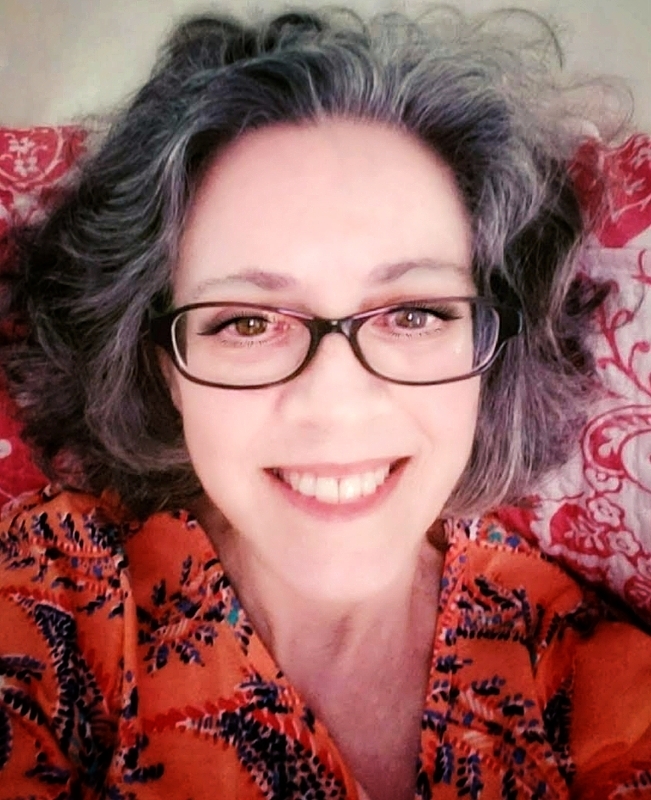 Belinda Hudnall Keller
The diagonal of your creation is lovely, and the lighting falls across the blossoms nicely. I'd like to see the one bright blossom in your Orig.1. At that area of your creation it is a little busy and I wonder if reversing the order might work better, redbuds behind cherry. I can't use the app so I am unfamiliar. A clever composition with lots of possibilities. &nbsp Posted: 04/11/2021 09:55:58
Pat Centeno
I see what you mean, Belinda. Maybe I could have done some extra masking, if I had seen that area getting too much coverage. Thanks for the comment. &nbsp Posted: 04/18/2021 13:19:19
---
---
---
Ruth Holt
A very nice composition. The lighting and colors are strong. Possibility a thin frame would go well with this picture. &nbsp Posted: 04/16/2021 11:10:23
Pat Centeno
Maybe a pinkish stroke would help; I'm afraid I don't know which app would let me do that just yet. &nbsp Posted: 04/18/2021 13:20:27
---
---
---
Please log in to post a comment