Marilyn Kinyon
---
September 2020 - Untitled
About the Image(s)
This month I chose to take two rather plain photos and combine them into something very different.

Both original photos were taken on a Samsung Galaxy 20.

Step 1. I used Adobe Photoshop Mix to combine them.
Step 2. In Samsungs Gallery App I first used the Cartoon filter on it and then the Marker filter.
Step 3. I next took it into the Photoshop Express program under Beta and applied the Paper 2 filter.

---
8 comments posted
---
---
---
Phillipa Frederiksen
Marilyn, This is absolutely fabulous! I love everything about it....the composition, the colours and the textures!
I like the little quirky bits too. &nbsp Posted: 09/07/2020 01:53:42
---
---
---
Ruth Holt
Good abstract. Looks like you had fun making this image. &nbsp Posted: 09/10/2020 11:16:07
---
---
---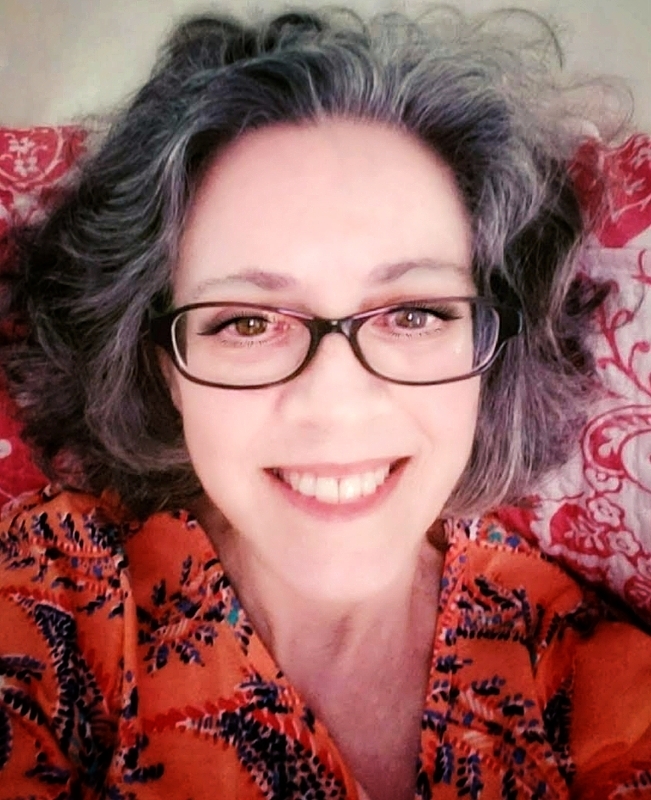 Belinda Hudnall Keller
I love the creativity of this. I'm not at all familiar with Photoshop programs but your edits rendered an interesting effect that seems 3D to me. It's a fun image! &nbsp Posted: 09/11/2020 06:21:27
---
---
---
Pat Centeno
I wonder which of the several filters you employed was the one that yielded those interesting color blocks not present in the original shots? The sort of woodcarving effects of the random black squiggles add so much interest also. I really like the results! You sure were creative, combining these subjects to get a whacky image. &nbsp Posted: 09/18/2020 11:56:11
Marilyn Kinyon
It was the Paper filter that gave the blocky appearance to the image. &nbsp Posted: 09/20/2020 10:50:51
---
---
---
Tom Pickering
You made something remarkable from these two simple captures.

My question for you goes beyond the apps you used to arrive at your result. I'm very curious: Did you look at these unrelated images and see the result in your mind's eye, or was this the result of creative play with little to no idea of what would result? &nbsp Posted: 09/18/2020 13:11:43
---
---
---
Tom Pickering
You made something remarkable from these two simple captures.

My question for you goes beyond the apps you used to arrive at your result. I'm very curious: Did you look at these unrelated images and see the result in your mind's eye, or was this the result of creative play with little to no idea of what would result? &nbsp Posted: 09/18/2020 13:11:43
---
---
---
Marilyn Kinyon
Tom, to answer your question. Yes I did have a firm idea of where I was going with this image as I know the function of the filters in question rather well and added them in a specific order on purpose. I knew that the cartoon filter would give the grainy textured appearance and then that the marker filter would add some very vibrant color. I also knew the paper filter chosen would add some color softening and add the blocky somewhat cubed appearance. I thought this would create a somewhat evocative image. Overall I was pleased with the outcome and like the FX it gave this particular combination of images. &nbsp Posted: 09/20/2020 10:49:00
---
---
---
Please log in to post a comment