Carl Simmerman
---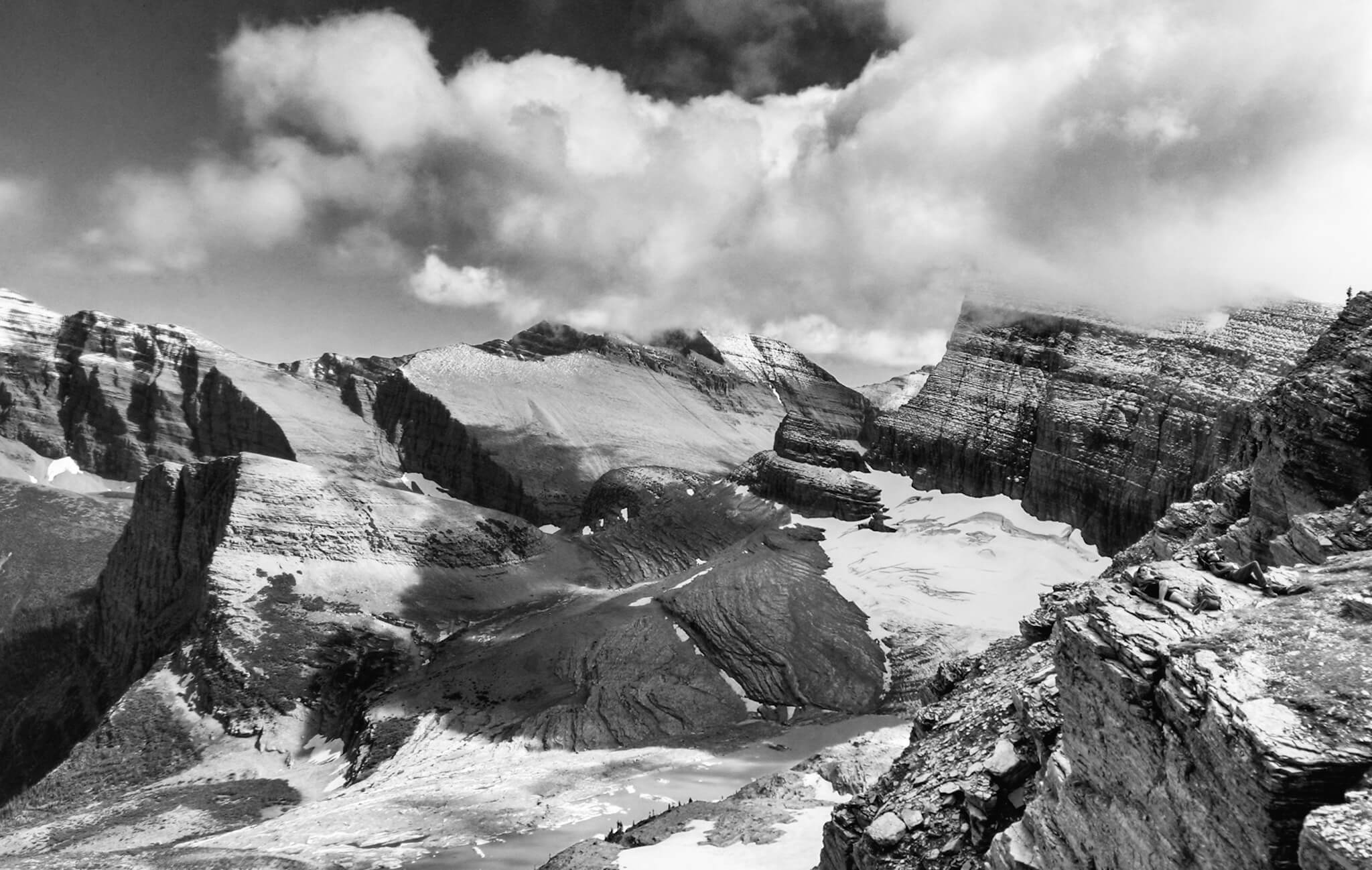 October 2019 - Glacier
Original
About the Image(s)
I captured this image in 2015 on a trip to Glacier National Park. This is on top of the Continental Divide looking at Haystack and Grinnel Glacier, elevation is approximately 10,000 feet.

I was using an old at the time Motorola Phone. I edited it on my Samsung S8 in Lightroom. I cropped some of the people out on the right, converted to black and white, Sharpen, texture, and adjusted contrast.

Although I like this image, I am looking for feedback. Is it just an image I like because I was there and the effort it took to get there? I'm not sure.
---
7 comments posted
Margaret Duncan
What an amazing experience it must have been to reach that destination and you have captured an image on a grand scale. I can only see the original as a thumbnail (when I click on it, it zooms right in) so can't see all the detail. The B&W version is striking with good tonal contrasts and the leading line of the glacier, which is the focal point. The tiny sunbathers give you some idea of the perspective and add interest. The colour version may emphasise the glacier a bit more but hard for me tell. Hope you end up with the answer to your question. &nbsp Posted: 10/08/2019 17:03:44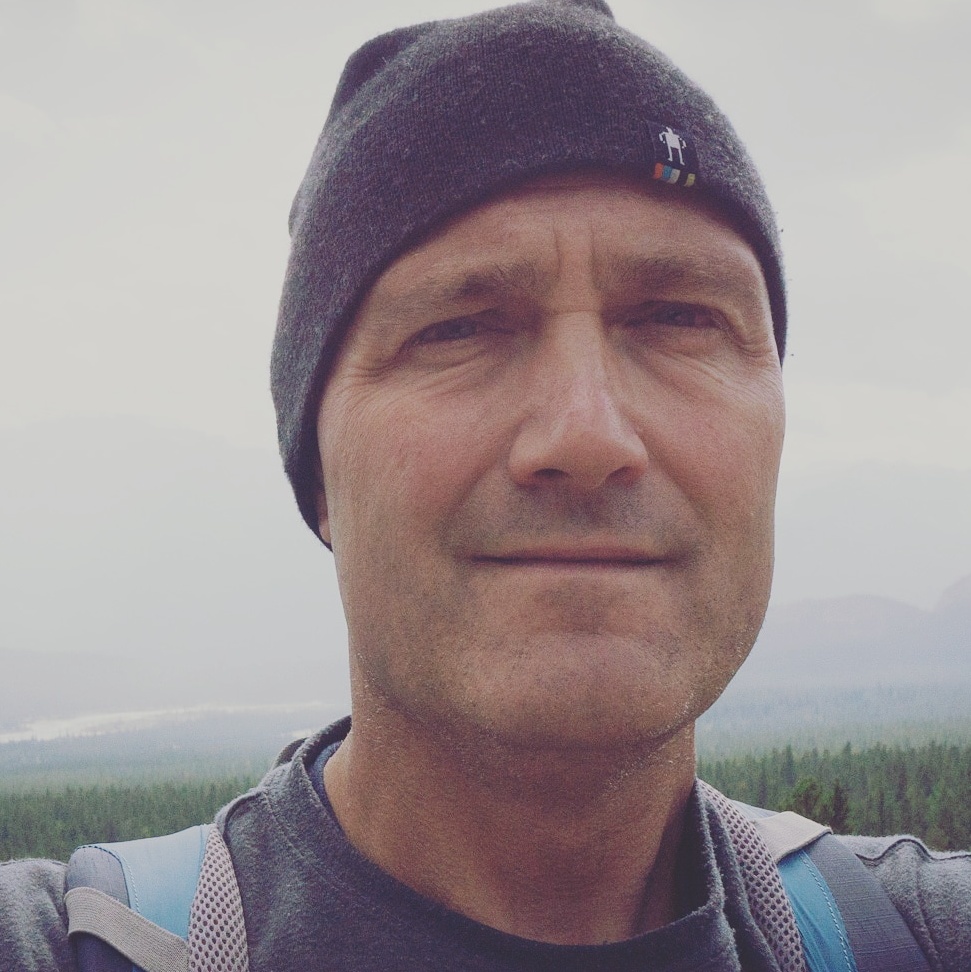 Carl Simmerman
I don't know why some images show so large, I will have to look into that. We had this issue with another member a month or so ago, it viewed normal size for me but for her it was large like my original shows. &nbsp Posted: 10/11/2019 20:09:46
Margaret Duncan
I just re-checked the other thumbnails submitted for this round. They all show up as expected. Yours is the only one that zooms in. It's the first time this has happened so might just be a system glitch. May fix itself next round. &nbsp Posted: 10/11/2019 20:22:20
---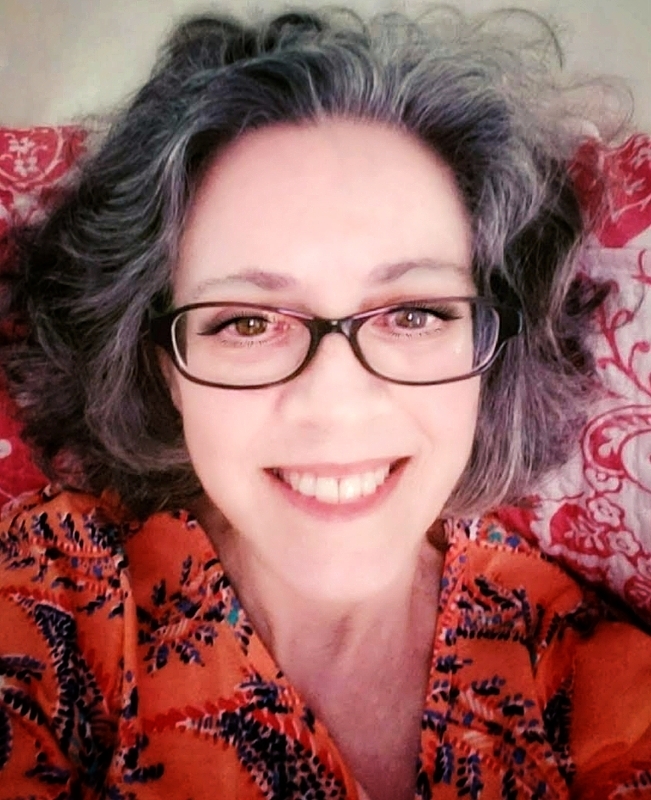 Belinda Hudnall Keller
At the top! What a trip! It's a very impressive image. With a couple of small changes, I prefer the original. In the BW, I'm distracted by the dark area in the middle (shadow of a cloud), and the people blend into the rock. To me, making them more visible helps show the perspective in this massive natural creation. I'm not sure how you fix it. In the original, I would only punch up colors and contrast to expose more textures, crop minimally (keep the rock on left and top of the rock on right, crop out the people on right and at bottom). No matter what you do, you have a beautiful memory in both versions. &nbsp Posted: 10/09/2019 14:24:22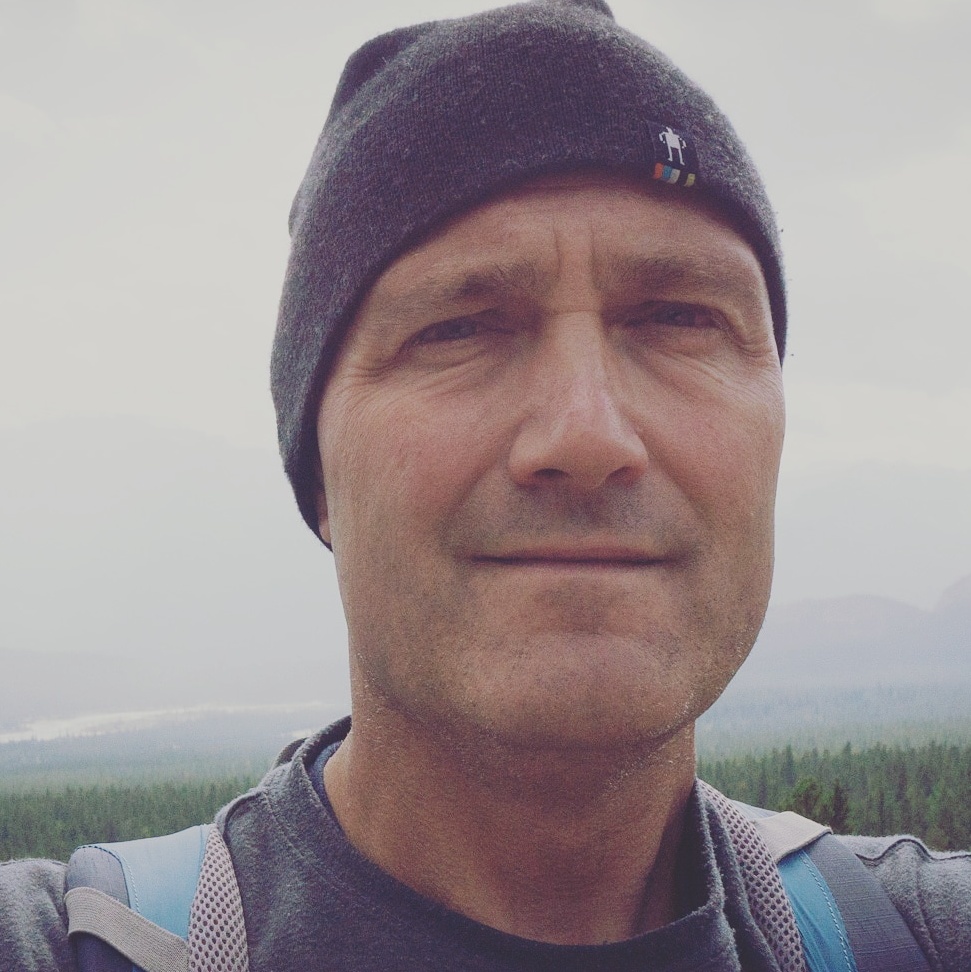 Carl Simmerman
Thanks Belinda, I will work on the shadow and although I like the black and white, my favorite part is the people and they do blend in. They do show up better in the color version. &nbsp Posted: 10/11/2019 20:06:26
---
Janet Goldberg
Normally, I prefer photos that show the original image, but in this case, your black and white wins me over. It enhances the slopes and crevices and rock formations and empowers the clouds that hover over the white of the base and threaten to descend. &nbsp Posted: 10/11/2019 19:03:37
---
Ruth Holt
This image must bring you good memories of a breathtaking vision. The people resting are interesting; one wonders what they are thinking about. I would not have thought to go B/W with this; but I do like it. &nbsp Posted: 10/12/2019 11:11:52
---
Please log in to post a comment