Member Bios
Marilyn Kinyon
I am and have been, an artist in many mediums for many years.
Watercolors, mosaics, fused glass, pottery, among others.

My interest in photography actually started with taking pictures for
collages I was making and as samples to paint from. I also became a
fair hand with Photoshop as I used it to help create designs for my
other art.

About two years ago I became enthralled with photography as an art
form of its own. Since then I have joined two local photography clubs
and through them I found PSA. I have been enjoying the webinars and
keep learning new things. I hope to get to know many of you better
as I continue my journey and hopefully improve my skills!
---
---
---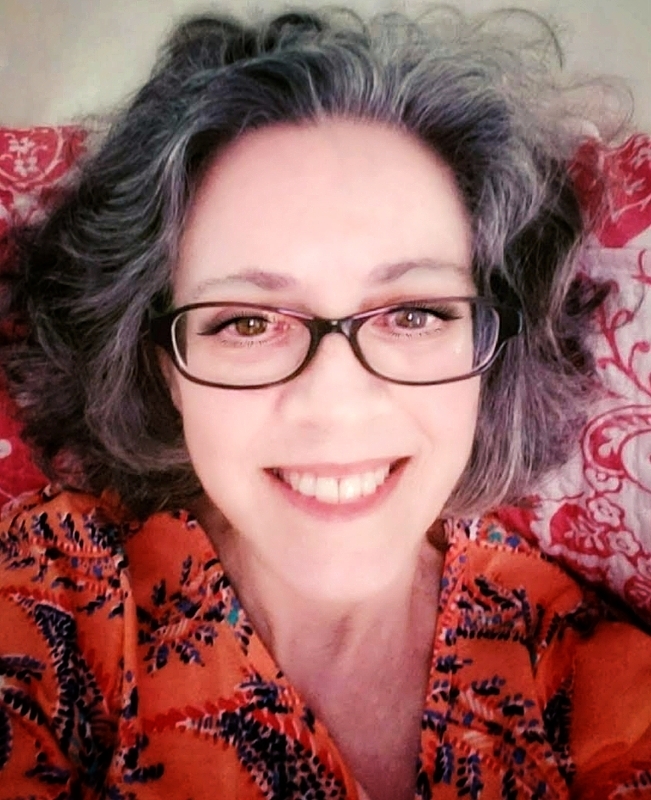 Belinda Hudnall Keller
Originally I'm from WV, but my entire life has been spent in and around Washington, DC. My husband and I now live in the historic district of Staunton, VA. My photo interests vary from flower closeups and nature to rusty things, architecture and abstracts-- eclectic. I joined PSA in 2010 and continue to participate in study groups and assist PSA's Historical Research Committee. I began with a point-and-shoot and graduated to the first mirrorless Lumix which I still use. The Galaxy s9 is my first smartphone, and the seemingly endless options for creativity with it fascinate me. The many opportunities I find through PSA for learning and sharing continue to motivate my interests.
---
---
---
Group Admin
Phillipa Frederiksen, EFIAP MAPS SSAPS
Working life: Early Childhood teacher/consultant.
Completed an Associate Diploma of Visual Arts, majoring in Applied Textiles, just before I retired.
On a camping trip around Australia I became interested in Photography.
I have always been interested in using photography as a tool for creating other images.
I sometimes use Photoshop but these days have become very interested in using my iPhone and iPad for taking and creating art.
Because I am not able to sit at the computer for long I looked at alternative ways of relaxing in a comfortable chair and creating art.
Several years ago I gave many talks on creative phone editing, including at the Australian National Annual Convention.
I am now experimenting with photography and mixed media, including Water colour and sketching

---
---
---
Ruth Holt
I'm Ruth Holt. My husband, Mark, and I were married 15 years ago and have lived near Holland, Texas, since that time. We both were born in Texas. I was born Sept. 4.1939; I'm a middle aged 68 year old. I am a retired RN.

My interest in photography started as a young girl, but I had not the means to do much about it until the early 1980?s when I joined a camera club. I got a darkroom and leaned B/W developing and so much other stuff. I now do digital darkroom.

I have a wonderful CANON EOS 10D and use ADOBE PHOTOSHOP
CS-3.

Some other interests are camping, reading, and collecting frogs.
---
---
---
Tom Pickering
I'm a 60-something, born-again, computer geek, photographer, musician and one-time sword fight choreographer. I live & work (though now semi-retired) at web development and photography in Davenport, Iowa. The children are grown and raising families of their own, which of course means grandkids for us to love and spoil.

I've been capturing images, still & movie/video, for over 50 years now. I entered a dark room for the first time at age 13 and have been fascinated with the art of photography ever since. My first cameras were Kodak's - a Brownie and an 8mm movie camera. At the dawn of the digital photography age, I switched to digital and never looked back at film. I transitioned into professional photography in 2006, specializing in portraits, commercial and weddings, though I've since stopped shooting weddings to reduce stress.

Today, I am strictly a Nikon shooter, though I have been known to snap pics with my Android phone in a pinch. For lenses, I use a Sigma 18-200mm, Tamron 60mm Macro, Tokina 100-400mm, Tamron 200-500mm, & Nikkor 50mm 1.8.

I use Adobe Bridge for the organization of my images, jumping into Photoshop CC, On1 Photo Raw 2020, Exposure X4, Topaz Studio, Luminar 4, Affinity Photo, and others. Though I aim for everything right in the camera, I shoot RAW (& JPEG), so will always apply post-processing to some extent to all my images, especially my more artistic endeavors.

Formerly a vice president of the Quad Cities Photography Club, I have also served as a competition judge and projectionist there, as well as teaching various Photoshop skills. I am now the PSA Director of Study Groups, PID 2nd Vice Chair, and a judge for various PSA clubs & councils. I am the developer and webmaster of the PSA PID Digital Dialogue Study Group website, as well as one of the admins and a participant in several of the groups.
You can see my work on: SmugMug or ViewBug or PhotoPicks Photography & Art
---
---
---
Pat Centeno
Pat took her first computer class in 1990 (DOS101), which did nothing to achieve her goal of creating flyers for the branch library in Chicago for which she served as manager. She persisted in educating herself on an old Apple in a local library and took a few computer and graphics classes at Wright College. In 1993, she bought her first computer with Windows 3.1 and managed to get online shortly via the first Prodigy portal, "trudging the Internet Superhighway" with just a 300 baud modem.

Throughout the 90's, Pat sought out both computer and graphics-related classes and was a founding member of both a local PC user group and the Pixel Image Camera Club. She taught free classes to adults on basic computing and a "hands-on Internet" class in the library. She retired after 31 years at the library and immediately purchased a laptop and had it wired for cable internet service.

Her husband, Walter, sparked her interest in photography when he signed them both up for membership in Wright Camera Club and P.S.A. in the early 90's and became active in Chicago Area Camera Clubs Association (C.A.C.C.A.). Both served as competition judges at local clubs.

Both Pat and Walter are members of Photographic Society of America and attend weeklong Conferences in various parts of the country.

Pat started working with digital images in Adobe Photoshop v.5.0--NOT CS5--via a flatbed scanner and subsequently moved on to use Nikon CoolPix (3 MP) and Canon EOS 10D (6MP) cameras with Photoshop v.7.

Pat has been a member of National Association of Photoshop Professionals (N.A.P.P.)from the start. She won her club's competition for "Best Large Color Print of the Year for 2001-2002" and finished in 1st place in its "Large Color Print" category for 2003-2004.

Since moving to the Nashville area of Tennessee in 2011, Pat joined the local Lake Providence Photo Club and Wilson County Photography Guild. She has received many "Best of Show" and first place awards for entries in various recent competitions, including Tennessee State Fair, Wilson County Fair (where, in 2014, she took 5 first prizes and best of show), Wilson Bank & Trust Oktoberfest, and Eye on the Arts.

EQUIPMENT:
Acer All-in-One running Windows 8.1, RAM 1 TB Hard drive, 23" screen, combo DVD ROM/CD-RW
Drobo 2TB external hard drives for backing up images & data
additional CTX 17' pivot monitor
Epson StylusPhoto R1800 inkjet printer,
Xerox Phaser 6100n color laser printer (not for photos!)
HP 6350CSE flatbed scanner
Wacom Bamboo Tablet

SOFTWARE:
MS Windows 8.1
Corel Painter Essentials 4
Adobe Photoshop CS5 (64 bit)
Kai's Power Tools & Extensis plug-ins
and too much utility software to mention.
---
---
---
Kieu-Hanh Vu
(La biographie en français suit.) I am currently a Systems Analyst working in Washington DC. I learned to use Photoshop via a Computer Graphics course in college back in 2002 and was very interested in the power of Photoshop tools before starting to learn about photography. I started in photography by joining Vietnamese Photographic Society (VNPS) in 2006, using point-and-shoot camera, and slowly moved to SLR digital camera - Canon EOS 30D. I currently use Canon EOS 50D to capture my images. Photojournalism and nature photography are my main interests. I have been a member of Northern Virginia Photographic Society (NVPS) since 2008. I learned about PSA via VNPS and I am looking forward to improve my photography skills through this program.

J'ai découvert la photographie d'une manière non-conventionnelle. J'ai pris un cours informatique graphique au collège et été très intéressé par la puissance des outils d'Illustrator et Photoshop que j'ai appris pour appliquer mes compétences. Je me suis jointe au Vietnamese Photographic Society (VNPS) en 2006, et je suis membre de la Northern Virginia Photographic Society (NVPS) depuis 2008.

Mes intérêts sont principalement la photographie de nature et le photojournalisme. Quand je prends une image, je suis intéressée par les gens et leurs histoires, et les thèmes de la vie car ils sont toujours plus importants pour moi que le processus de la photographie elle-même.

Je travaille à Washington, DC, en tant qu'analyste de système. J'utilise la photographie pour me détendre et réduire le stress de mon style de vie très occupée. Comme le français n'est pas ma langue maternelle, j'espère que l'adhésion à ce groupe m'aidera à améliorer mes compétences en photographie ainsi que mon français.