Cecilia Clark
---
February 2021 - Cosumnes River Preserve
About the Image(s)
This photo was taken last month on a visit to Cosumnes River Preserve (south of Sacramento). It was a quick shot. I saw the tree filled with birds and took a photo; suddenly they flew as another flock flew their way. And, then all the birds were gone and fog descended.

Camera: Nikon D750
Lens: Nikon 70-200 F/4
Settings: ISO-800, @70mm; F/8.0, 1/1000sec
handheld

In LR I adjusted the exposure before exporting to PS. In PS I used the Blake Rudis B&W conversion set forth on Group 83's Bulletin Board. The original photo had a lot of yellow in most of the features of the composition so that conversion may not have worked as well as it normally would. Back in PS, I added more white to brighten the image a little.
---
4 comments posted
---
---
---
Joe Pellicone
The birds make it!
Nice Capture &nbsp Posted: 02/02/2021 14:42:42
---
---
---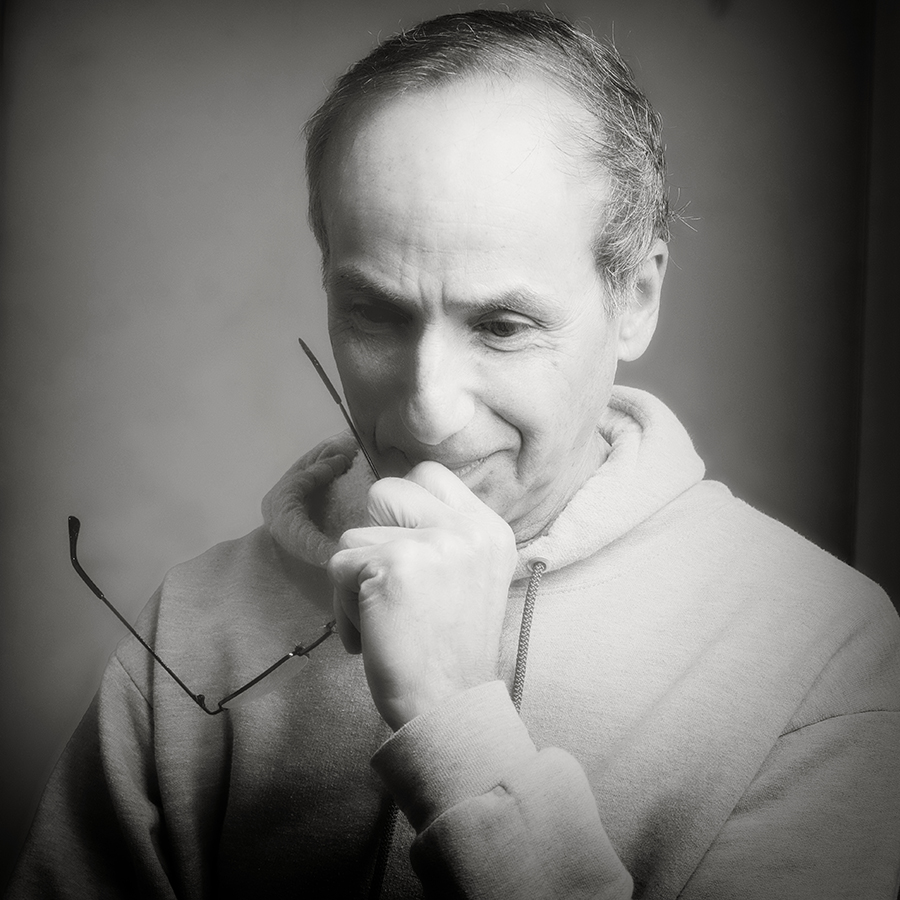 Lance Lewin
Welcome to the group, Cecilia! A simple yet engaging wildlife and nature scene that with patience you were rewarded with an extra element that allows this composition to "prick" a viewers interest.* The BW version is nicely conceived and in your particular version offers a stark contrast of foreground and birds against the rising sun on this beautiful morning. Absolutely beautiful work!
But I must suggest, and I see this often, that when we convert our color originals to BW, some (or a lot) of the Range from light to dark shades (seen as a range in the different colors of the original) is lost in photographs, where they actually represent an important element to the overall composition. Yes, we each have our own interpretation, and in your Featured composition we view a more Contrast-oriented BW version, but I suggest more subtle tones will reflect the power and beauty of the original color photograph.
See my Attached Example: here, I am able to keep the Wide Grey-Scale Range thus capturing the subtle textures and tonal range that make the original so engaging. I edited your Original and then converted to BW via Silver Efex Pro-2 using the work-flow routine outlined on the Bulletin Board. Here, I was able to maintain the both large and smaller details lost in a more contrast-heavy alternative. (Also, see DD47-Mono (December): Adrian's color original and BW conversion rendered a similar loss in grey-scale. Review the edited picture and conversations). Thank you, Cecilia. &nbsp
Posted: 02/08/2021 06:47:32
---
---
---
Jose Luis Rodriguez
Welcome to the group, Cecilia
An interesting image with that silhouette of the tree and so many birds in flight, against the mist behind.
Conversions to b / w can be so varied, from high contrast to very bucolic and rich in gray (like Lance's), the important thing is that it transmits to you what you felt when you decided to take the photo &nbsp Posted: 02/16/2021 17:07:56
---
---
---
Dianne Arrigoni
Welcome Cecilia. I love the composition of this. The quiet water, still grass and leafless tree. The birds are great. My eye is drawn from upper left down through the tree to lower right. Great combo of serene and action in this. I do think I prefer Lance's version due to it's greater use of midtones which for me matches the quiet feel of the scene. But that of course is personal. Great Job! &nbsp Posted: 02/22/2021 15:12:27
---
---
---
Please log in to post a comment