Lance Lewin
---
February 2021 - Portrait Study
Original
About the Image(s)
Happy February! My submission is a bit different as both are the Main Subject: 1. utilizing sun-glare and over exposure to create mood and a soft aesthetic and 2. a more traditional BW (high contrast) composition that is also defining the Space.

In the latter, it is sometimes more creative to include more of the space surrounding our subjects to help define the location; in some cases, like this example, the out-of-focus water adds a unique (natural) Pictorial effect.

1. Digital capture (AP mode) F/5.0 at ISO-800; hand held. (Canon 50mm Glass)
2. Digital capture (SP mode) at 1/250sec to "stop" motion as I felt Shiloh was a bit hyper and moving from one position to another. ISO-400 to help achieve this 1/250 (or even faster) shutter speed in this relatively low-light location in late afternoon. Final exposure at F/2.8 (Canon 16-35mm Glass at 35mm). As usual, I used Silver Efex Pro-2 for BW conversion.

In summary, here are two portrait examples taken at about the same time of day (late afternoon) and same location, however a couple of years apart. Both present their own unique Pictorial effect: one with overexposure via direct sunlight, the other opening the space to define the location while presenting
an abstract background via light and shadow within the creek.
---
This round's discussion is now closed!
6 comments posted
---
---
---
Jose Luis Rodriguez
Hi Lance
Some sweet portraits
Sunflare and overexposure have always been good resources to portray and remove clean and flawless skins in ladies. &nbsp Posted: 02/16/2021 17:19:14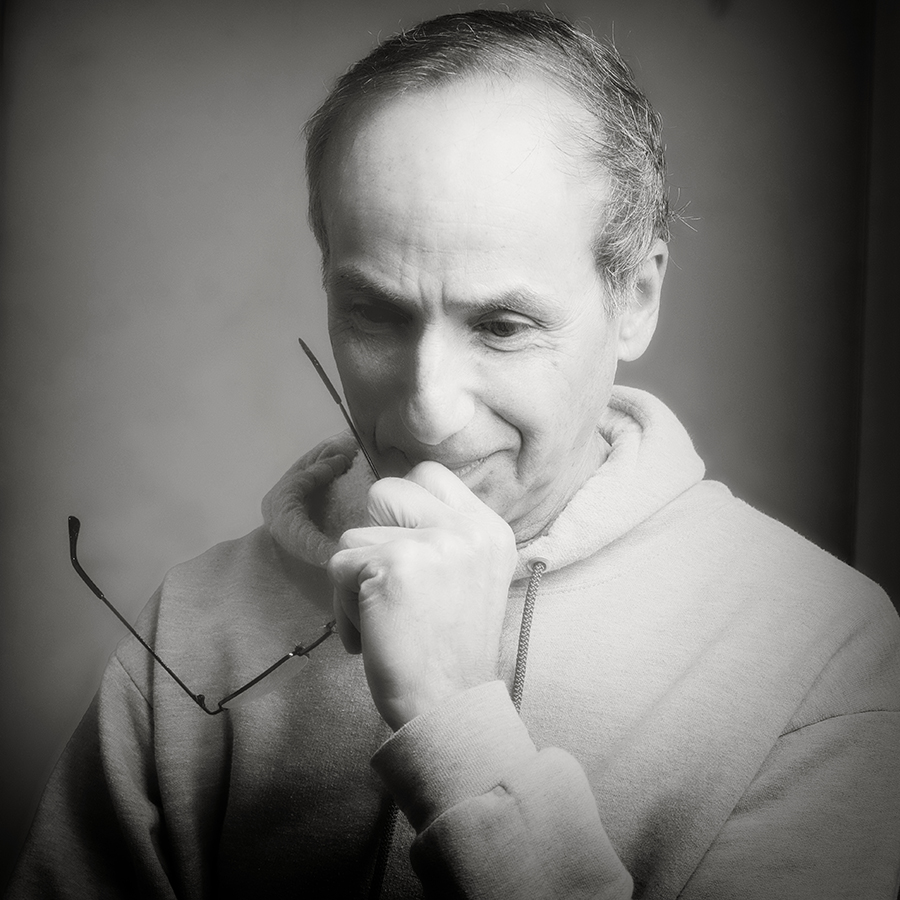 Lance Lewin
Yes, a perfect dynamic for rendering perfect skin....thank you, Jose! &nbsp Posted: 02/26/2021 03:17:22
---
---
---
Dianne Arrigoni
Lovely portraits Lance. I think I will try that next time I actually get a chance to see my grandkids in person. The softness of #1 and the fact she is looking into your eyes gives me the feeling of connection to her. #2 is perfect for her as I can just imagine how busy she is! &nbsp Posted: 02/22/2021 15:24:55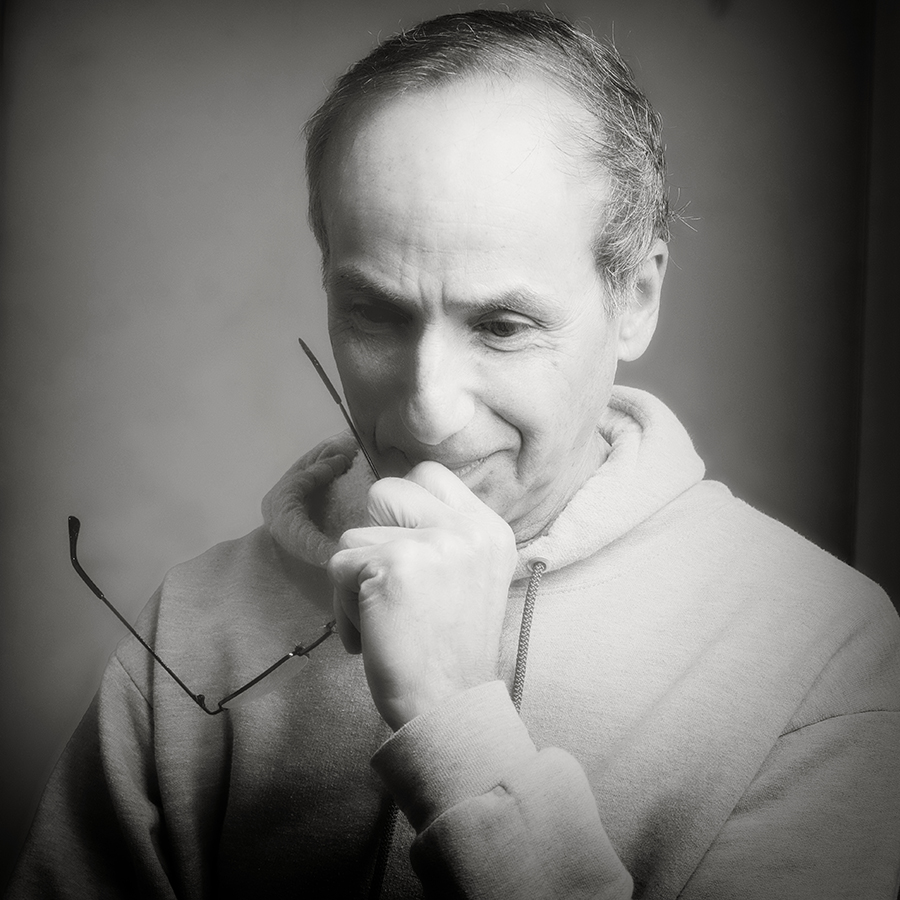 Lance Lewin
...and in some cases the resulting image can become abstract...something we do not want to do (with most) portraits, unless this is the intention. Here is another of my favorites: (see attached) here "Salvation" captured on film (Ultramax-400) was cropped through the viewfinder: as with all these types of compositions, very deliberate, very pictorial rendering, indeed. I hope you try this technique, but only when the subject (and your mood, how you feel that day) dictates the creativity. &nbsp
Posted: 02/26/2021 03:25:24
---
---
---
Cecilia Clark
Lance, both portraits are as lovely as the models. In #1 the girl's expression, the backlit hair, and the sunlight spreading over the girl's face give the portrait a dreamy, restful feel. In contrast there is nothing dreamy or restful about #2. She is a busy girl with an impish expression. Your photographic treatments and final prints suit each subject perfectly.

My only suggestion is that perhaps #1 should have a little less haze on the face and in the lower right. &nbsp Posted: 02/25/2021 16:57:48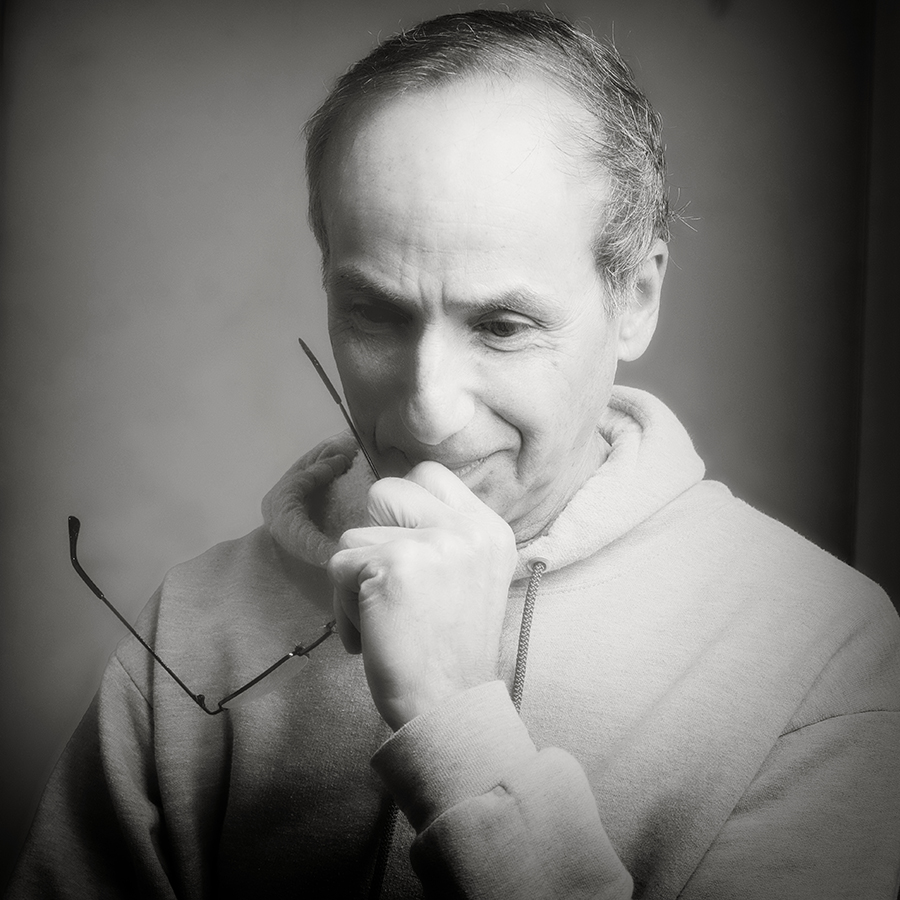 Lance Lewin
Hi Cecilia! No. removing more will redirect the pictorial effect and mood the sun-glare has provided. In fact, already some over-exposure has already been removed, but just a little; just to the point I see her freckles well defined compared to the rest of her skin. (Note, sometimes bringing up the contrast will, too, reduce the effect of this type of over-exposure).

This said, it is not my ideal shot: I still need to do a test-print and see the effects of the "blown" background. On a matte or water-color textured paper may remove or handle these artifacts. &nbsp Posted: 02/26/2021 03:38:16
---
---
---