Judith Ponti-Sgargi
---
November 2020 - Palazzo de Venera
About the Image(s)
Settings: F/8.0, 1/160sec ISO-100, 18mm

Location: taken Sept 2019, in Turino at the Palazzo de Venera

I am learning how to set the white and black points with a curve adjustment layer and color correct with a curve. Therefore, I tackled this very complex image.

One can see this famous hall if you google Venera. Even waiting patiently, tourists kept coming into the hall. Therefore, I used them to define the scope of the hall.

To process, I used one image only. In LR, I applied global edits. In PS Using two curves, I set the white and black points, and color corrected. Then I used luminosity masking, to dodge the door and to burn some of the worst highlights on camera right. All highlights are within printing range.

In Nik, I used the pro contrast filter to bring out tonal contrast. For the monochrome conversion, I used the PS BW adjustment layer. Then I flattened the image, applied deconvolution sharpening, flattened, applied a stroke, and saved back to LR.
---
This round's discussion is now closed!
17 comments posted
---
---
---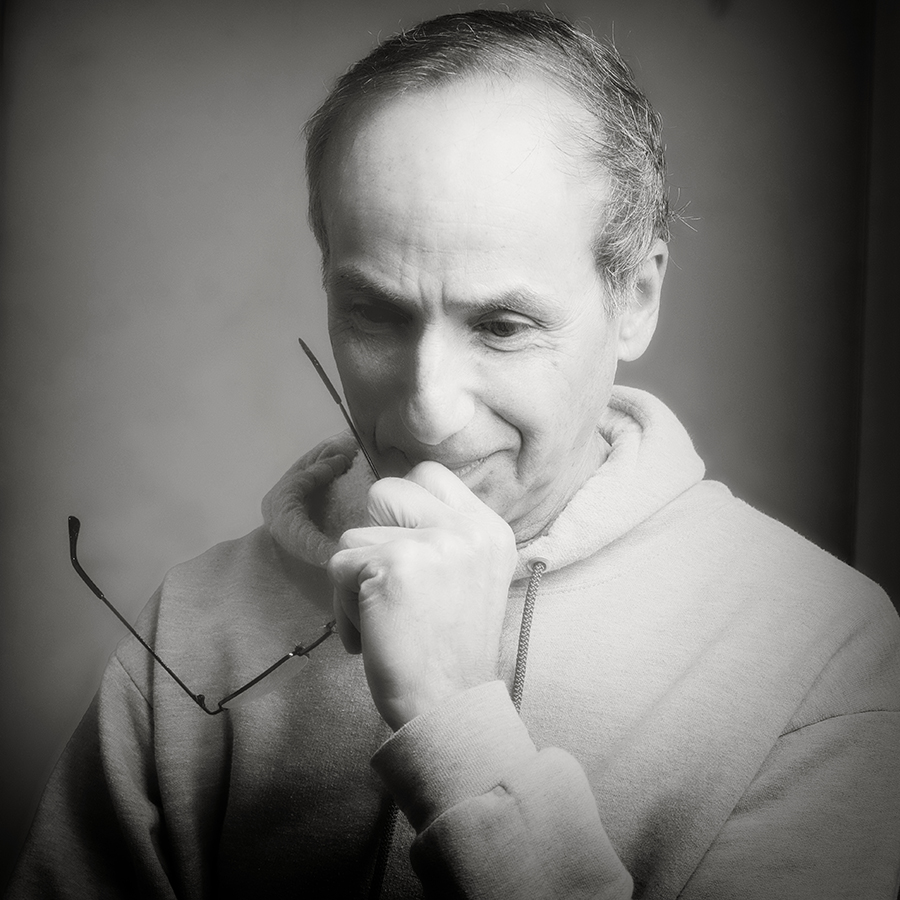 Lance Lewin
Hi Judy! First, I have a few Church and Castle photos captured Digitally, and it is so hard to convert them to BW.
Your color image here is so delicate and warm.
However, the BW transformation also works well with these types of intricate (as in stone work and ceiling art) subjects, and you have done well here.
However, I feel your BW interpretation loses the distinction between the Ceiling Art (and color) details. The current Grey-scale seems too Linear, in my opinion. As such, I edited it to reveal more detail and Silver-Copper toning. (But it was a bit hard working with a very low resolution file).
Please, DL and look at them side-by-side for proper review.
Thanks, Judy. &nbsp
Posted: 11/09/2020 10:18:56
---
---
---
Debasish Raha
Hi Judith, I like your photo of the hall and believe having three people in the right distance improved the photo. I agree with Lance regarding loss of details of the art work on the celling. The golden color in the original stood out nicely but was lost during BW conversion. I did make some changes on your version in LR- &nbsp
Posted: 11/12/2020 12:48:33
---
---
---
Judith Ponti-Sgargi
Debasish

You and Lance have made wonderful corrections. Could you tell me what you did.

I have some other images of this hall and would like to edit them.

&nbsp Posted: 11/12/2020 15:29:34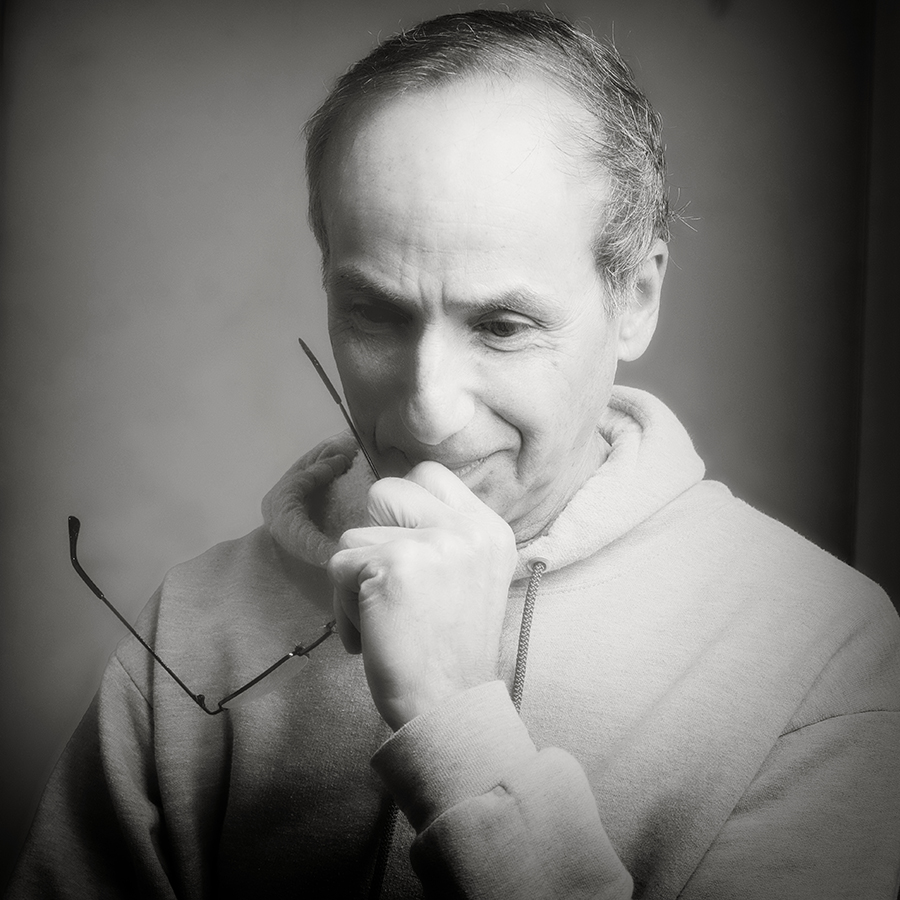 Lance Lewin
(See my email response to your request for editing options). &nbsp Posted: 11/14/2020 08:09:58
Debasish Raha
Hi Judith, I bumped up the texture and clarity a bit and also adjusted the exposure &nbsp Posted: 11/16/2020 18:37:55
---
---
---
Joe Pellicone
While this is very nicely done, for me BW is all about contrast. Rick Sammon says Contrast is King. I hope you don't mind but I added a bit on your image. What I did:
In Lightroom I added contrast (see sliders). I did not get enough so I added more definition using the gradient tool but this time I brought the contrast down for some reason that added more of the detail I was looking for. Finally I put it in NIK Silver Effex 2.0 and used the Fine Art Process Filter. &nbsp
Posted: 11/19/2020 09:21:26
---
---
---
---
---
---
---
---
---
Judith Ponti-Sgargi
Joe
Thank you for doing this and doing the print screen of the sliders. I shall reedit the image again using your, Deb and Lance's suggestions.
I prefer a detailed approach. I am in the group to learn as much as I can and to facilitate my learning curve. My husband not I am Italian and grew up in Faenze, Italy immigrating to Canada at 26. My mother was Columbian. So I understand the joys of lively passionate debates.
I have been learning how to set the black and white points in PS using the curve, color correct and then adjust overall contrast with the curve. From this, I have learned that my basic knowledge of how far to move the sliders in LR was off. Unfortunately, most videos and
Lynda.com
course deal with just what the slider does and do not take the student to the next level of creative choice.
Also, I have discovered this week that understanding how to move the sliders in LR, can eliminate so much unneccessary editing in PS. Then setting the white and black points, color correcting, and using the curve for contrast, further eliminates so much dodging and burning. This was particulary true for color correcting for skin tones.
When you say contrast is king, what I am not clear about is how much black is acceptable in an image. In color, one may wish to have some detail in the shadows. However, does this apply to monochrome. In both Deb's and Dirk's image this month, I commented about the complete black. Lance has kindly written a post about shadow on our bulletin board.
With the door in this image, I put a color sampler point on the door, and then adjusted to move the black point to 12-12-12. I also dodged the door with luminosity masking to bring in more detail.
Have you heard of Jim Welinski who uses the PS gradient map for his monochrome conversions? /f64academy.com/advanced-black-white-artistry/
I am interested in what your thoughts are. I have watched some of his videos and he approaches monochrome as an artist. I also looked at the work of Julia Anna Gospodarou
https://juliaannagospodarou.com
concerning monochrome architecture. She relies heavily on selections and shadow drawing. I then followed up with Greg Benz asking if luminosity masking was a less time consuming alternative to laborious manual selections.
I am raising these questions because your last month image and this month's relate to architecture or structures. When I had commented on your last month's image, I was coming from the approach of learning luminosity masking.
&nbsp
Posted: 11/19/2020 10:19:30
---
---
---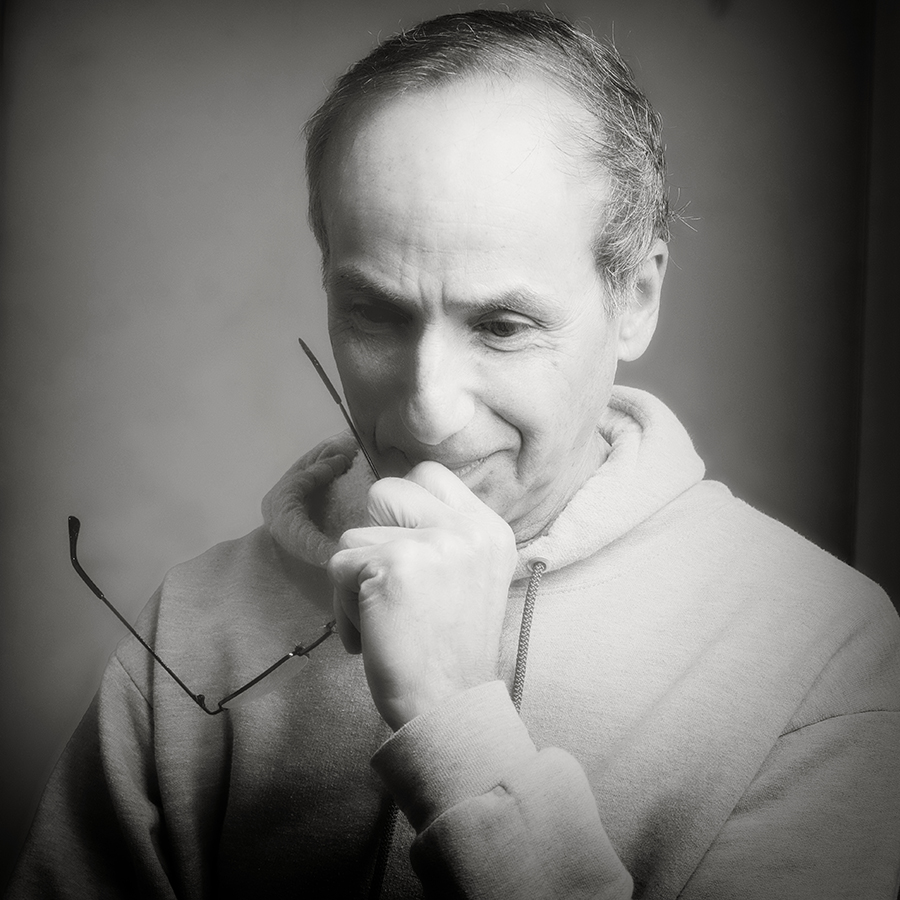 Lance Lewin
On the thoughts that "Contrast is King" in BW renderings: actually this is a very misleading and can make an otherwise soft, mellow, relaxing, linear or otherwise "Low Contrast" compositions be wrongly interpreted by students of photography.

Again, it is misleading to Tag BW photography with any one aesthetic. This is revealed in my notes below:

My methodology for instruction combines both the compositional aspects in creating a BW photograph and direction on how to obtain the best tonality for a particular composition: whether trying to reveal drama in a landscape or abstract piece, or the tenderness in a portrait of a baby, we will discuss how to effectively control the emotional aspect of your work before you even hit the shutter release button, and also discuss and practice work-flow suggestions for converting color image files to BW renderings in post-production, successfully.
&nbsp Posted: 11/19/2020 10:43:02
Judith Ponti-Sgargi
Lance
You have given us so much food for thought.
I have attached again an image I submitted two months ago of eggs light painted to create a high key image. After learning how to color correct, I reedited the image and used the curve and the blue color channel to remove the blue tonality fromthe LED flashlight. Then to further remove any suggestion of blue, I converted it to monochrome using the PS BW adjustment layer.
The key to this image is the subtelty in the soft tones and not the high contrast.
&nbsp
Posted: 11/19/2020 12:17:21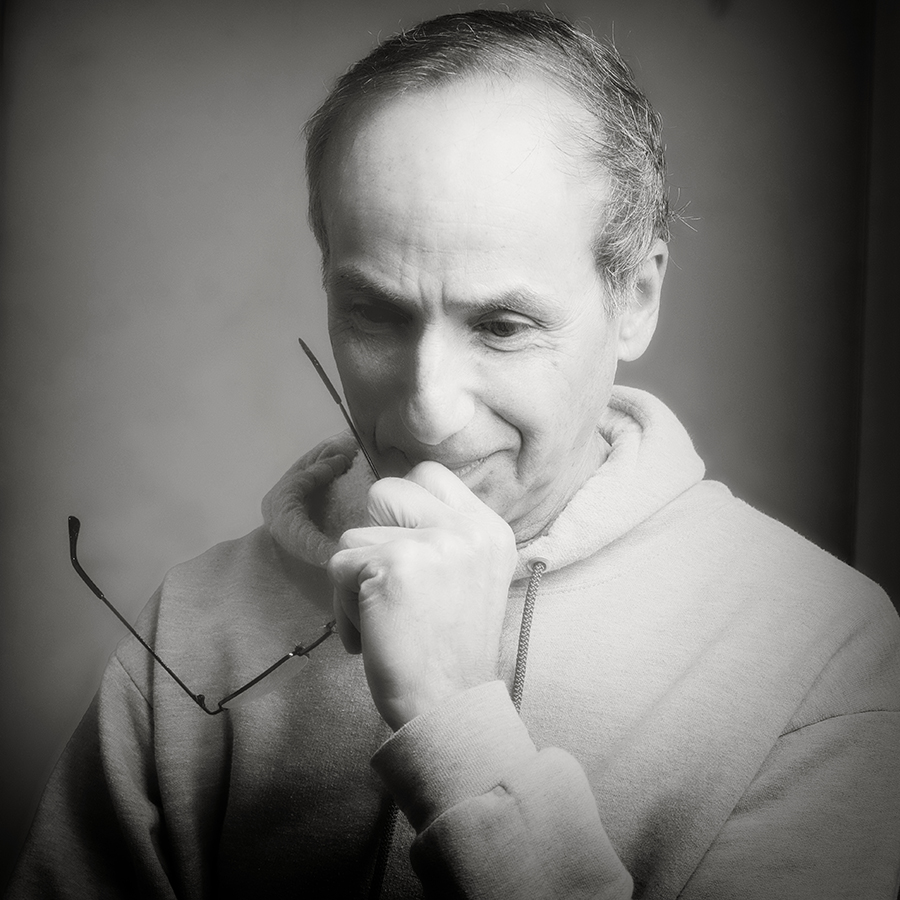 Lance Lewin
Yes, Judy, this is a fine example of a soft and mellow BW rendering. Gee! I love this particular light-paint study.

This photograph (opened) and viewed on my large monitor is simply sumptuous in how the curves melt together and seemingly are not "on" or "in" the space, the entire bowl and eggs have become the space. And even more mellow aesthetic can be achieved with even less contrast - if you dare!

Go visit DD-32 and view (and comment, if you want) on Russ's portrait. Another fine example of keeping it smooth, soft and bright as an alternative BW aesthetic.
&nbsp Posted: 11/19/2020 12:35:53
Judith Ponti-Sgargi
Lance
Here is another example of the high key impact that requires minimal contrast, just enough to bring out the slight shadow at the bottom of the vase and some detail in the artificial flowers. I used the PS BW adjustment layer with the yellow filter and then moved the green slider to soften the tones from the green leaves and the yellow slider to create just enough separation with the leave petals. Again color correcting with the curve to remove the blue color cast was important. Why? The blue cast is another color i.e. tone that one can accentuate by moving the blue slider. My goal was minimizing tonal contrast.
JPS &nbsp
Posted: 11/19/2020 12:46:04
---
---
---
Dianne Arrigoni
Judith I actually prefer the color image of the building. The colors are so soft and subtle and show the design of the building so beautifully. The b/w is lovely, all of them, but for me the color is what brings out its true character. And I love your high key photos. &nbsp Posted: 11/20/2020 00:53:07
Judith Ponti-Sgargi
Dianne

Thans for your comment.

The palace hall is so elegant. My intention is to edit more images of the hall and see whether they would make a good background for a portrait image. It may be difficult to blend the lighting and colors.

My style is classic and I am a winter. My wish is to wear an elegant floor length italian dress and be photographed in that setting.

&nbsp Posted: 11/20/2020 13:12:19
Dianne Arrigoni
sounds wonderful! &nbsp Posted: 11/20/2020 15:21:20
---
---
---
Jose Luis Rodriguez
Hello Judith
A very complicated image to make Judith, the inclusion of people in it, gives us a reference to the majesty of the place. I prefer the color version, none of the black and white conversions, they convey light and richness of the details and paintings of that room &nbsp Posted: 11/25/2020 07:54:48
---
---
---