Debasish Raha
---
November 2020 - The bridge on Napa river
About the Image(s)
I took this photograph in January of this year on a day when dense fog surrounded the town of Napa in the early morning hours. The visibility was poor.

The photograph was processed in LR, PS and Nik
---
This round's discussion is now closed!
13 comments posted
---
---
---
Judith Ponti-Sgargi
Debasish
This is a lovely moody image and the vertical orientation is pleasing. The image has good tonal range and you have done a good job with your white values.
You might consider cropping a little of the top if you wished to bring the viewer closer into the image but this is an aesthetic choice.
I ran the eyedropper tool over the dark areas to look at the RGB values and have circled a couple of areas where the values are low almost complete black with no detail if you wish to print this image.
&nbsp
Posted: 11/05/2020 13:54:19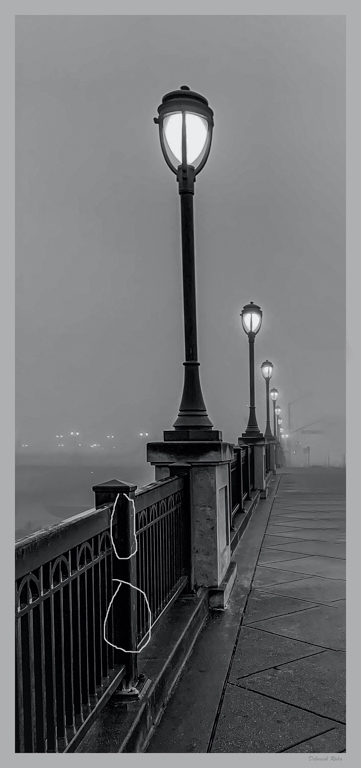 Debasish Raha
Hi Judith, thanks for your comments. I appreciate your suggestion on cropping a bit on the top. I tried and it did improve the visual a bit.

I know there is no detail on the area you highlighted but that is expected on a foggy day like this, I think.
&nbsp Posted: 11/12/2020 12:04:49
---
---
---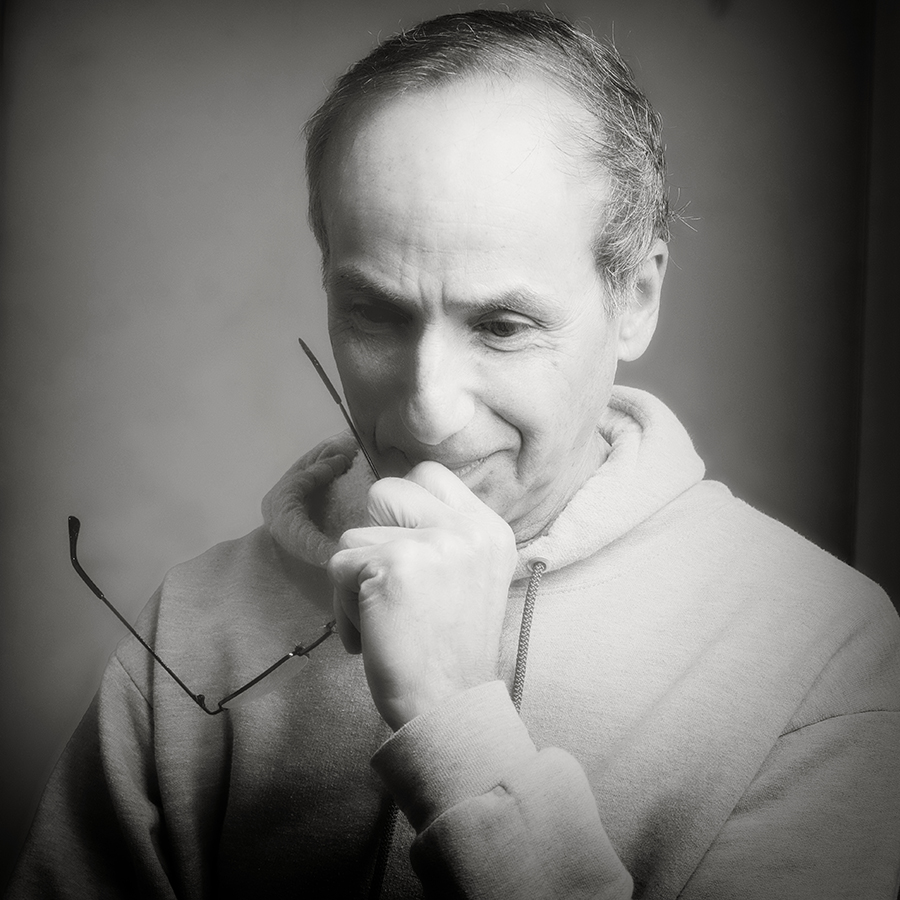 Lance Lewin
Debasish, very moody scene...we are waiting for the double agent in a trench coat to slowly make his way into the scene with a lit cigarette burning between his lips. Maybe we can get Jo's model (see Nov DD-87)... LOL!

I will assume very little post-production was done other than correcting exposure. It is evident you have a fine sense of visualization in seeing and capturing this scene. &nbsp Posted: 11/09/2020 09:51:49
Debasish Raha
Lance, I really appreciate your comments, it inspire me to do better.

Although I felt that presence of a person would improve the photo, I like your imagination of a 'private eye' walking down the bridge.

I did nominal adjustments on LR &nbsp Posted: 11/12/2020 12:11:58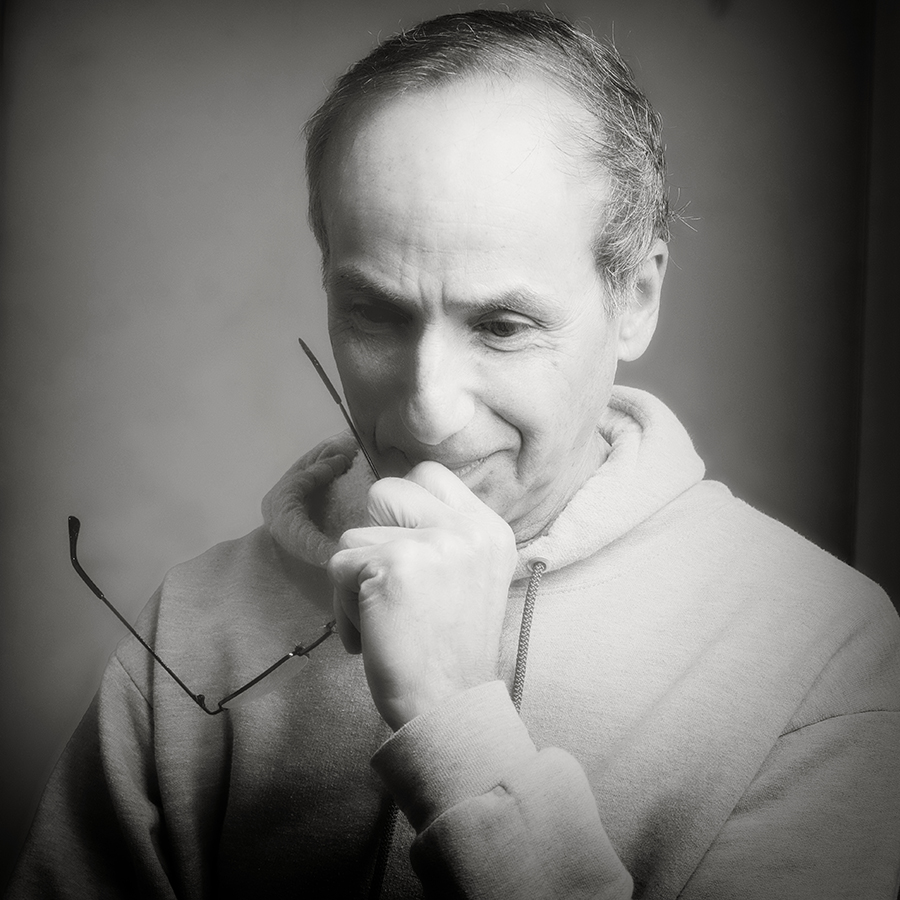 Lance Lewin
"Points to Ponder"
As a scene naturally captured at a particular time and within a special atmospheric condition, the piece works fine as is. On the other hand, if you wanted to "create" a fictional narrative, bring along a bike or umbrella, just to entice the viewer. &nbsp Posted: 11/13/2020 06:05:22
---
---
---
John Roach

(Group 64)
Nicely seen and presented image. &nbsp Posted: 11/12/2020 10:03:53
Debasish Raha
John, Thanks for your comments &nbsp Posted: 11/12/2020 12:14:27
---
---
---
Joe Pellicone
While this image is interesting and I love the mood, I find that Im disappointed after following the leading line, I was hoping to find a person coming at me in the distance.

Nicely done the mood is excellent &nbsp Posted: 11/19/2020 09:07:43
Debasish Raha
Thanks Joe for your comments and suggestions. I am working on recreating the image that would include a person. &nbsp Posted: 11/22/2020 13:32:07
---
---
---
Dianne Arrigoni
Debasish this is a lovely, moody image and yes a guy in a trench coat would be nice but still a great shot. I think I might get rid of the stuff on the other side of the bridge. It is just clear enough to distract me as my eye is drawn there naturally by the image. Maybe just make it look so foggy you can't make out anything. &nbsp Posted: 11/20/2020 00:27:44
Debasish Raha
Thanks Dianne for your suggestion &nbsp Posted: 11/22/2020 13:33:19
---
---
---
Jose Luis Rodriguez
Hi Debasish
Good job, I love the grayscale and the croping you gave it, very commercial. I see it somewhat over-focused, did you use a high pass filter or is it compression? &nbsp Posted: 11/25/2020 06:54:56
Debasish Raha
Hi Jose, Thanks for your comments. I used sharpening and texture tools in LR. &nbsp Posted: 11/28/2020 13:00:28
---
---
---