Dirk-Olaf Leimann
---
November 2020 - Tree
About the Image(s)
This image was taken on a walk through the so called Lueneburger Heide, a famous landscape in Germany.

The tree and the bank are in backlit. During the walk we concentrated to take images directly in black and white to train ourselves.
---
This round's discussion is now closed!
8 comments posted
---
---
---
Judith Ponti-Sgargi
Dirk
This image with the strong sweeping clouds and empty bench has a moody feeling.
I applied a PS curve layer to your image and noted that the landscape camera left lacks detail in so many areas. Therefore, I did a selection of your sky, inverted, then applied this as a mask to a curve layer. I then moved up the black point to bring more detail into the non sky area. I could have painted on this selection, so that just the black landscape was adjusted. However, I wanted you to see the difference by moving the black point for just this selection. &nbsp
Posted: 11/05/2020 14:12:57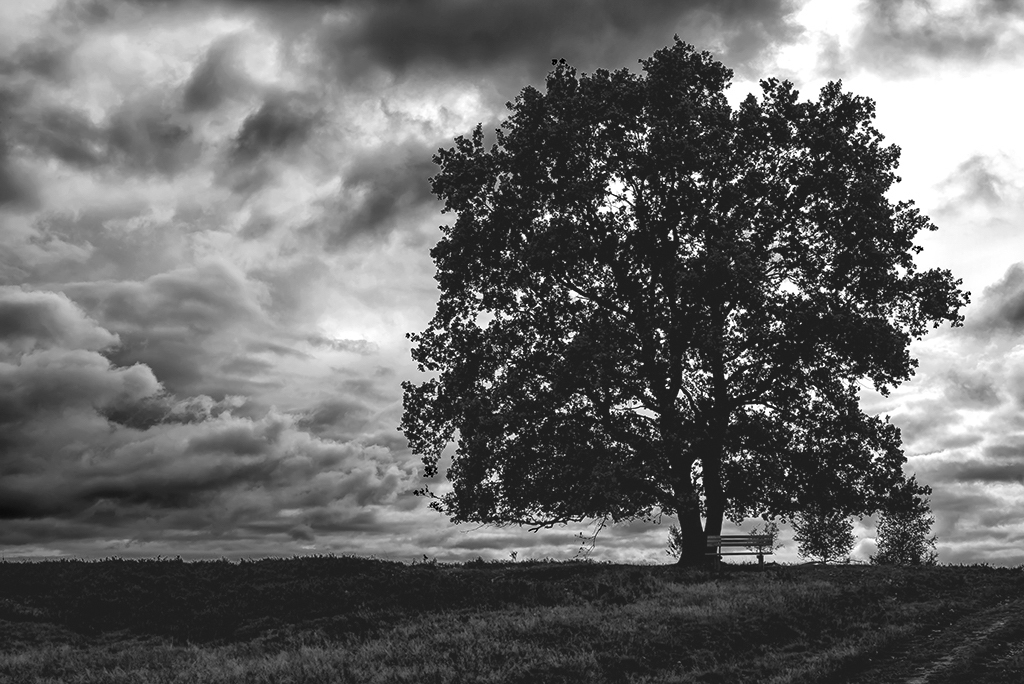 ---
---
---
Dirk-Olaf Leimann
Hello Judith,
thank your for your comment and proposal, I will think about it. I chose the dark areas with lack of detail to avoid concentrate on the ground and thought, that by doing this, get more depth to the image. &nbsp Posted: 11/08/2020 05:22:40
---
---
---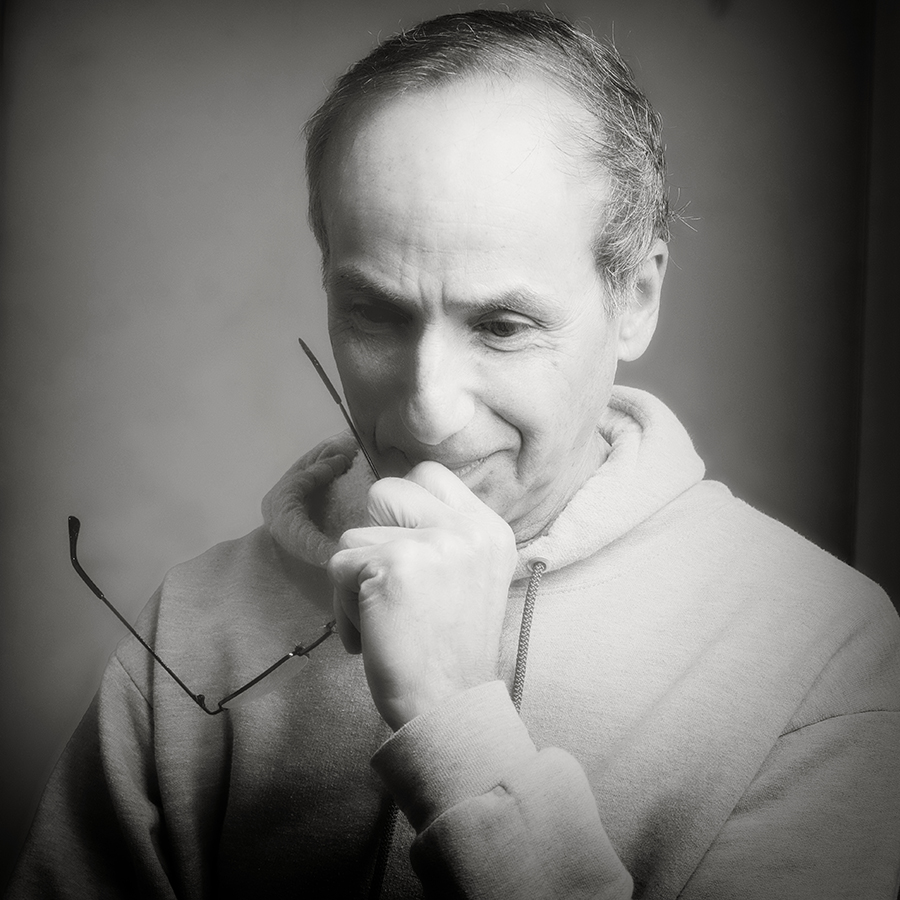 Lance Lewin
Good day, Dirk! Very dramatic. This works so well with the heavy black (contrast) aesthetic. The Bench sets off the entire narrative (or actually is the catalyst) for narrative.

Well Done, Dirk.

As far as "Dodging" some of the foreground and maybe "Burning" the upper right spot, this can be completed in 30 seconds in PSCC using the Dodging tool.

I like the sky "as is". &nbsp Posted: 11/09/2020 09:58:29
---
---
---
Joe Pellicone
This is a wonderful image and I love that amazing cloudy sky.
I also like that you have to hunt a bit with your eyes to find that bench, and I find myself looking closer to see if it might be occupied.

Well done

&nbsp Posted: 11/19/2020 09:05:32
---
---
---
Dianne Arrigoni
Dirk what a beautiful tree...so perfect. Great sky as well. The only thing that bothered me was the foreground. I was distracted by the light/dark lines formed in the grass. I cropped much of it out and have shown it here. What do you think...you miss the foreground? &nbsp
Posted: 11/20/2020 00:40:25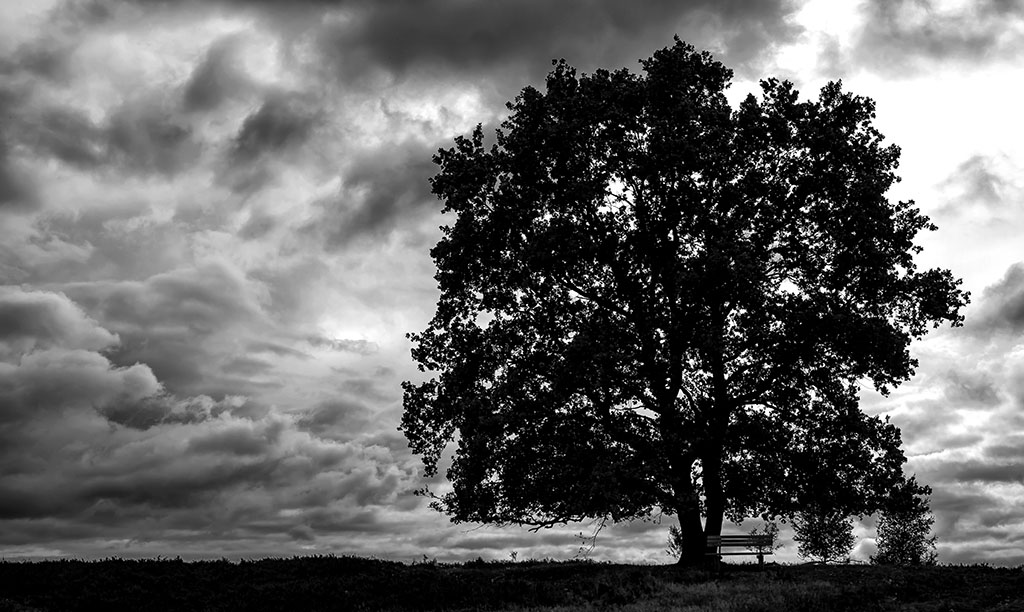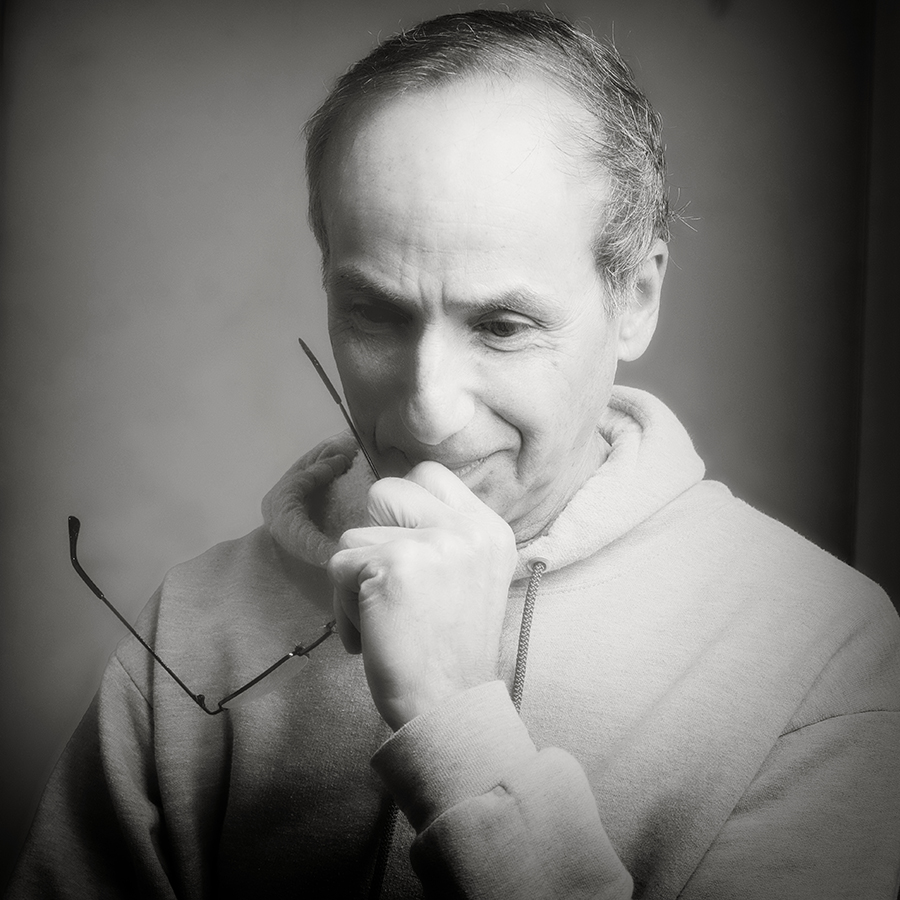 Lance Lewin
This is actually a viable option: the sense of Place still prevails, and the sky comes into play even more dominantly.

It works because Dirk's original frame included the majority of the flat and seemingly flat landscape to emphasize the singularity of the tree; your crop does not diminish this perspective and resulting narrative, and may even enforce it, in my opinion. &nbsp Posted: 11/20/2020 05:10:41
---
---
---
Jose Luis Rodriguez
Hi Dirk
Quite an image show, this bench draws attention at first sight, inviting you to sit and contemplate the dramatic sky &nbsp Posted: 11/25/2020 07:05:08
---
---
---
Debasish Raha
Hi Dirk, Liked the photo, the clouds, placement of the tree and the bench. As some of us already mentioned, the foreground is bit dark. But overall, well seen and captured &nbsp Posted: 11/28/2020 13:08:57
---
---
---