Jose Luis Rodriguez
---
October 2020 - Felito and his children
About the Image(s)
ISO 100
F/2.0 and 1/250sec

Portrait in a stream in the middle of the jungle, to the caretaker of a waterfall that is in the place
---
8 comments posted
---
---
---
Judith Ponti-Sgargi
Jose
I like the mood of this image, the variety of facial expressions and intensity in this image.
When I look at this image, I feel there are two images. My eyes are drawn to the dark almost black in the middle area first rather than the people. Also, I found that this image had too much contrast, and that there were areas where bodies merged into the tree stump.
I made a few suggested changes:
1. identified the bright highlights in the background and burned them to minimize distraction.
2. Doddge the areas where thebodies seemed to merge into the tree.
3. Dodged the left side of the face of the boy on camera left just to lighten slightly but still show light direction from camera left. Burned the white area on his pant left.
4. Cropped tighter on the right side to see if by enlarging the people it would tighten the composition.
5. Burned the frothy water of the stream on the bottom edge to reduce attention to it, but to still retain the sense that it was a waterfall.
6. Burned the young boys knees.
For me, it was unfortunate that the light was so strong on the left side of the man's face creating such a sharp triangular highlight. I was not certain if this was a very high contrast look you were going after or it was simply the time of day.
These are just some suggestions for considertion.
&nbsp
Posted: 10/08/2020 21:09:54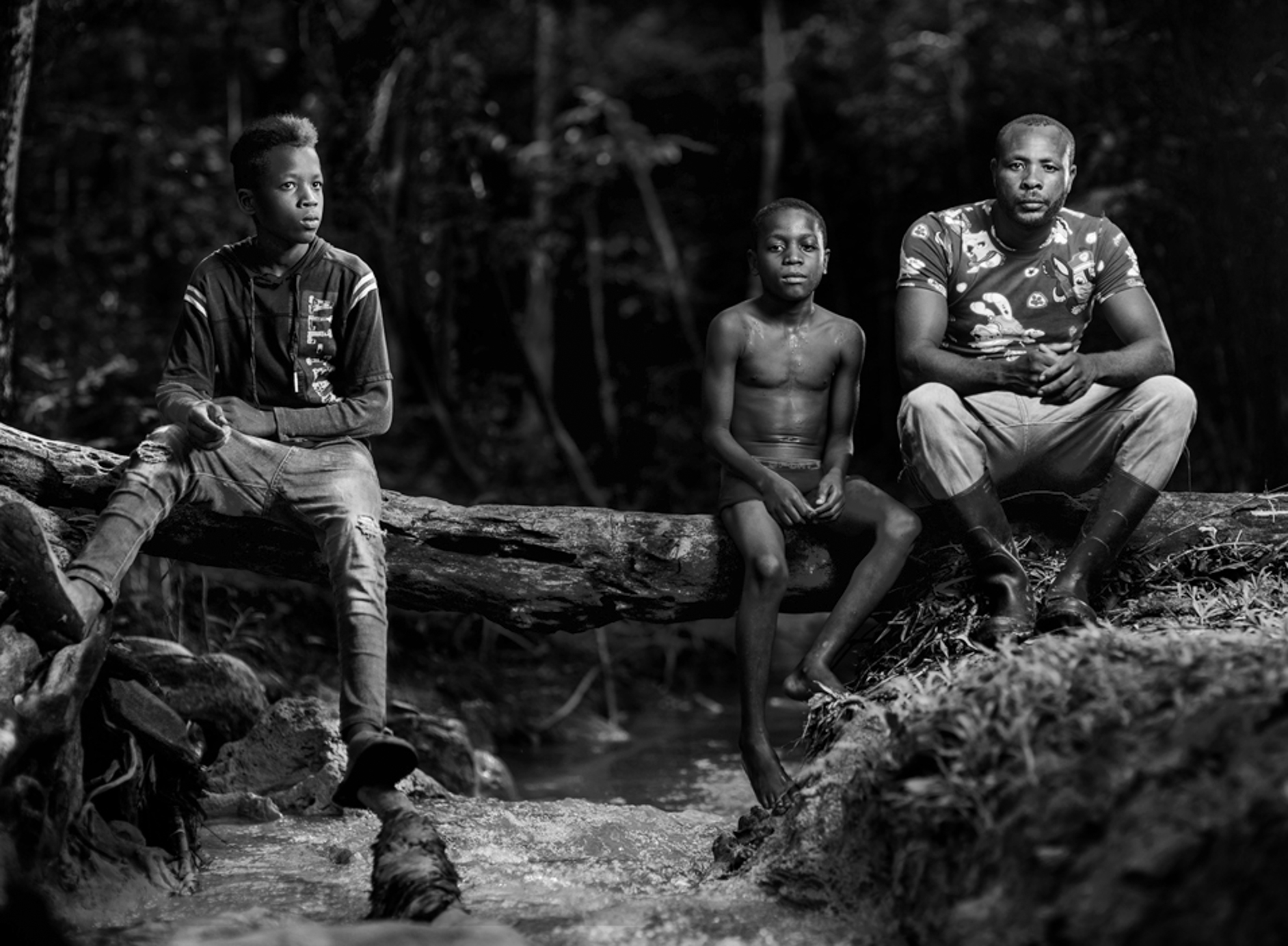 Judith Ponti-Sgargi
Jose

I have looked at this image again and it speaks to me.

Could you explain your reason for using so much shadow. I am trying to better understand the concept of light and shadow and how shadow creates drama. &nbsp Posted: 10/13/2020 14:19:19
Jose Luis Rodriguez
Hello Judith
The process is focused on highlighting the man and his children, to locate ourselves, we are in a waterfall in the middle of the jungle on a mountain to do a session with a fitness trainer, to get to the town where the waterfall is, it took us almost two hours with the 4x4, to travel about 35 km from where the roads end to the town. That man is the "caretaker" of the place, he and his children helped me to upload my equipment, they took us to the place where the waterfall was, they climbed the trees and gave us avocados, finally I decided to take a photo so they would have a memory of this. I upload the color photo that I send them. As you will see in the processing for me, I dramatized the environment to focus only on them, as the jungle is very closed behind them I put a flash behind them to one side to cut out something from the background and the main one that illuminates them, I am inside the stream &nbsp Posted: 10/14/2020 07:39:37
---
---
---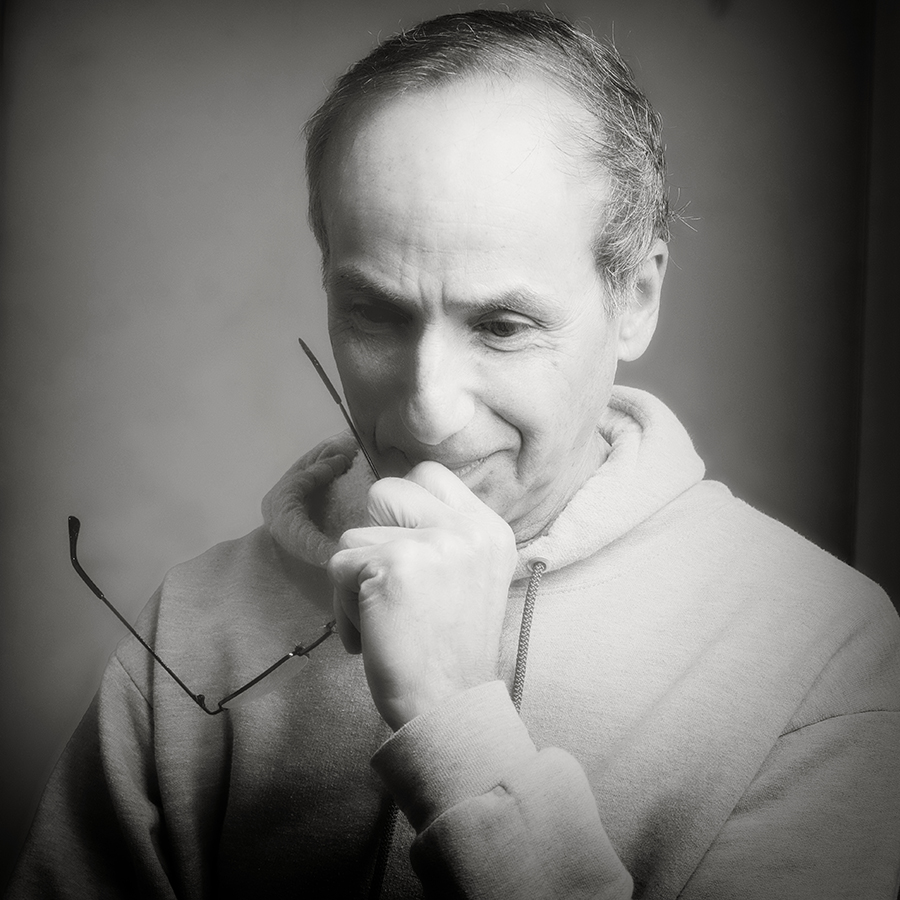 Lance Lewin
Well done, Jose!!

There is nothing I do not like about this photographic composition - it is bold and the 3-Dish visual display is well created! The "slightly" bright artifact in center-background helps add to the "Depth" of the scene - a true hallmark in making this piece be so engaging, as is the stark contrast in light & shadow. The final piece of this artistic portraiture is the slightly out of focus stream of water - for me being an important "Anchor" for pulling this composition together successfully.

And only in my opinion....the shot (and your description) indicates this was captured as seen through the viewfinder - and little or not exaggerated post-production manipulation was used - making this even more enjoyable to view. &nbsp Posted: 10/14/2020 07:13:38
---
---
---
Jose Luis Rodriguez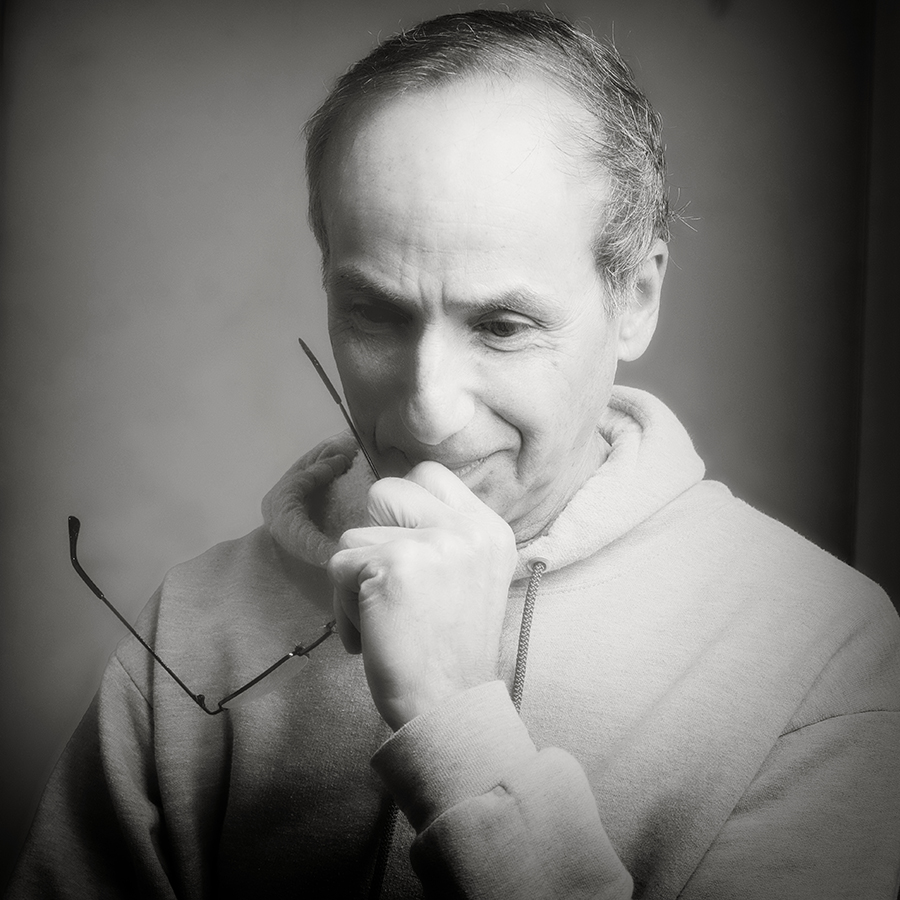 Lance Lewin
...I appreciate this, Jose! Well executed composition and even better translation to Black & White. Bravo!

&nbsp Posted: 10/14/2020 18:45:36
---
---
---
Debasish Raha
Hello Jose, thanks for this well captured and perfectly exposed photo. The BW version is so much stronger! You captured a wonderful moment where you can see Felito and one of his kid who has very similar expression as his father are sitting on one side of the log while his other kid has a very different expression and he is on the other end of the log with the water flowing in between them. Well done! &nbsp Posted: 10/24/2020 14:36:06
Jose Luis Rodriguez
Thanks for your comment Debasish &nbsp Posted: 10/27/2020 18:09:08
---
---
---
Please log in to post a comment