Jane Luo
---
January 2020 - Reflection
Original
About the Image(s)
Tech: ISO-64, 14mm lens, F/11, 1.0sec

The photo was taken in a over casting day and the sky was very dull. The rocks and the reflection from this small pond caught my attention.

With the composition I'm not sure if this is the best or not as it seems the rock at the center broke some rules. :)

To convert the color into b/w, I used CRF to make the adjustment, then applied TK Rapid Mask to control the water highlight. I tried to bring up more details from the rocks under the water but did not seem to get succeed that well.
---
This round's discussion is now closed!
8 comments posted
Dirk-Olaf Leimann
Hello Jane, Impressive view and reflection, there is Nothing more to say for me &nbsp Posted: 01/10/2020 01:24:45
Thanks Dirk. :) Nice to see you back on line again. &nbsp Posted: 01/11/2020 23:57:01
---
Judith Ponti-Sgargi
Jane

For me, this image conveys the cold bleakness and solitary nature of winter.

I wondered if you dodge more the central rock, it might disappear more into the water.

I noted how you had dodged the foreground trees in the upper 1/3 of the image and burned the taller trees behind them. To create more a sense of depth, you may wish to reverse this, dodging those in the foreground and burning those in the background to create a greater sense of depth as visually in general things in the distance appear more hazy compared to those in the foreground. When I looked at your original image, it seemed all these trees were dark and you purposely chose how you would dodge and burn but I am not certain.

I liked the cold blue tonality of the original image. Would you consider toning your image with a blue cast? &nbsp Posted: 01/10/2020 08:47:32
Thanks Judy! Good suggestion. I did as you recommended in a blue cast, though not quite fit in our mono photo group. :) Not sure if I did the blue cast right. I like it. The trees are the original shade, I think it maybe due to the snow reflection, the front ones are in lighter color. &nbsp
Posted: 01/12/2020 00:47:58
---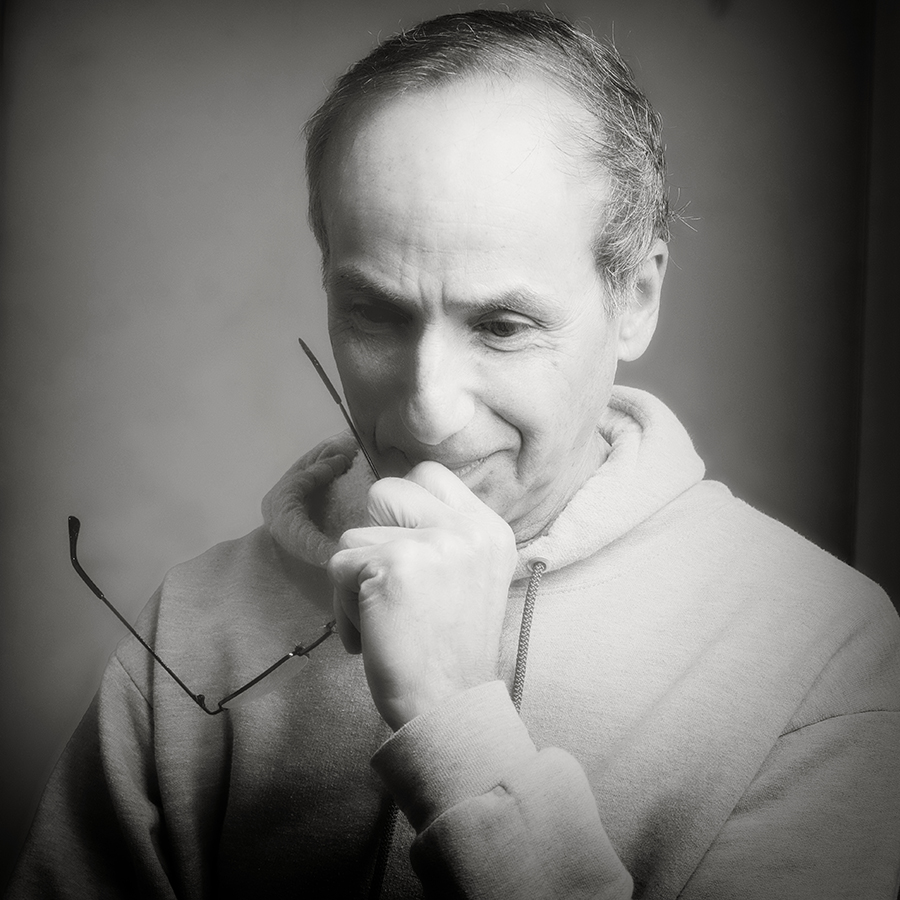 Lance Lewin
Hey, Jane!

It is a well composed Landscape scene. :)

For me the "Rock" adds an engaging aspect to the scene. Yes.

If you add color dips after an image has been converted to BW, most photographers and photography organizations accept this. I do a lot of BW work that is "dipped", as it were.

In this case, Judy was correct - a blue-dip will enhance the cold, frigid, but calming winter narrative. &nbsp Posted: 01/12/2020 09:01:01
---
Judith Ponti-Sgargi
Jane

I like the changes. Greg Benz had mentioned in one of his videos that he often used the blue cast if it fit the landscape scene. That is where my suggestion. He used the PS photo filter. He also mentioned in his new dodge and burn course about things in the distance being more hazy.

JPS

&nbsp Posted: 01/12/2020 13:41:49
---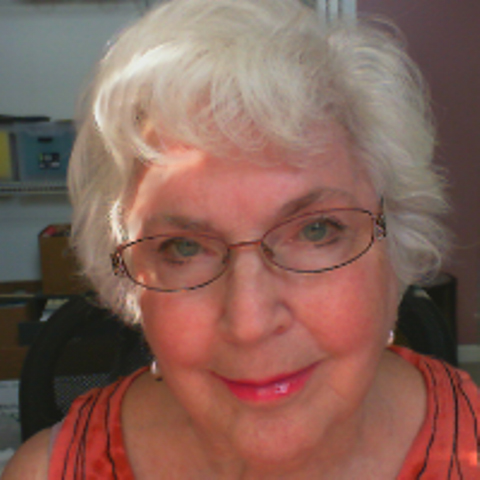 Georgianne Giese
I too, prefer the blue cast. This blue is a cold color, which compliments the story of the frigidness of the image. The rock in question, does not detract at all, in my opinion.
To add coolness to the scene, you might consider a whitish vignette. That's just a thought.
I had fun playing with this image. hope you don't mind. I applied a High Key Color Efex Pro treatment to it. Then I put a mask on that layer and used a 50% Opacity soft brush to bring back some of the blue in the lake and a 20% opake soft brush to bring back the mountains. I liked the chill factor that High Key presents here.
&nbsp
Posted: 01/17/2020 06:28:01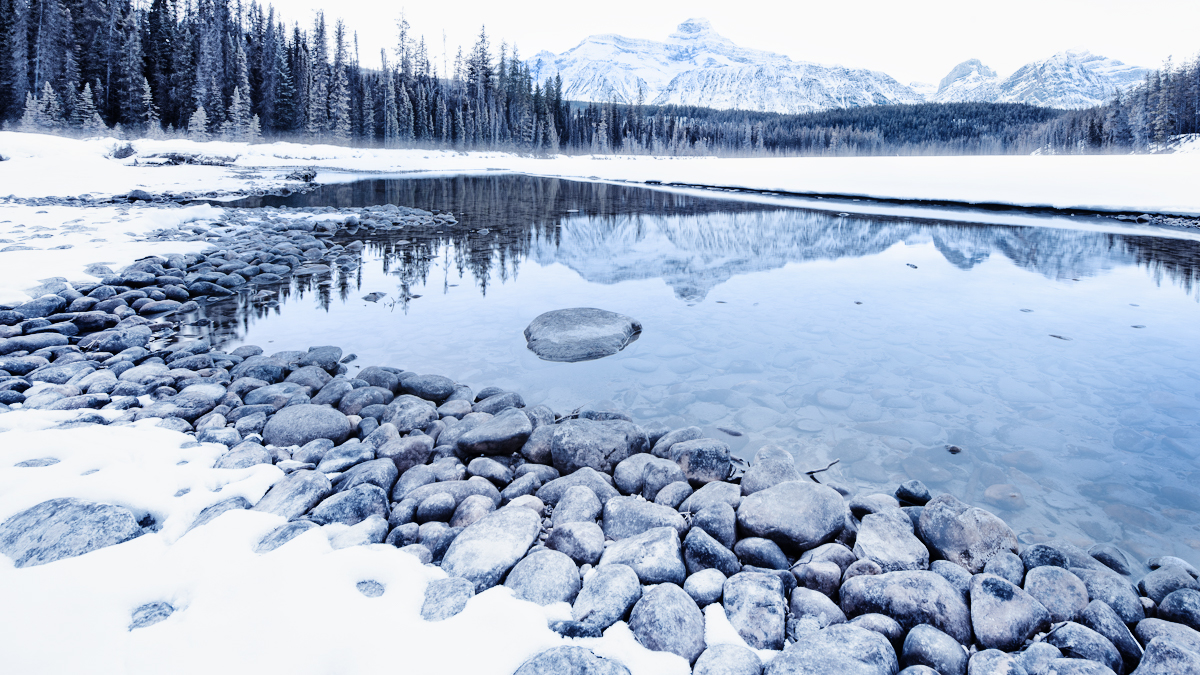 ---
Jose Luis Rodriguez
Hello Jane
Good job , the image conveys the solitude and majesty of the place and I do not dislike the warm tone, beautiful reflection. &nbsp Posted: 01/28/2020 10:43:55
---