Judith Ponti-Sgargi
---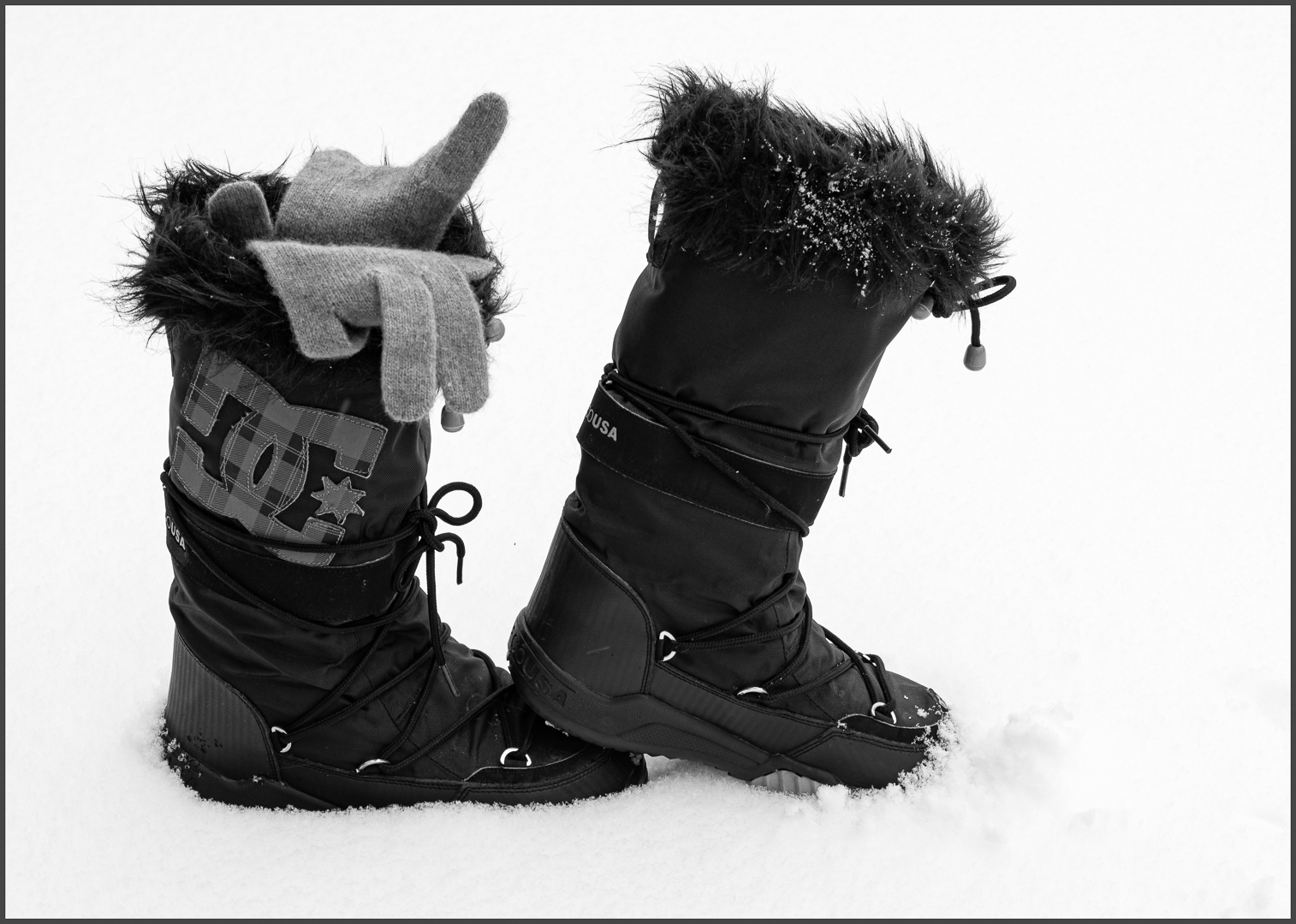 January 2020 - Warm Hands Warm Feet
Original
About the Image(s)
Settings: F/8.0 @1/50 sec., ISO-100, 50mm

The image "Warm Hands Warm Feet" was taken on my deck Dec. 31, in the morning with a light snowfall. I loved putting on those DC Apres ski boots after cross country skiing in Mt. Washington on Vancouver Island.

Those red alpaca gloves are a fond memory of a trip to New Zealand and keep me warm.

My goal was to create a still life image based on simplicity with a plain background. The gloves are so light that the wind blew the fingers in the air. Thus, I was able to both make the picture and take the picture at the decisive moment.
---
This round's discussion is now closed!
8 comments posted
Dirk-Olaf Leimann
Judith, I like this composition, it really reflects the winter &nbsp Posted: 01/10/2020 01:25:54
---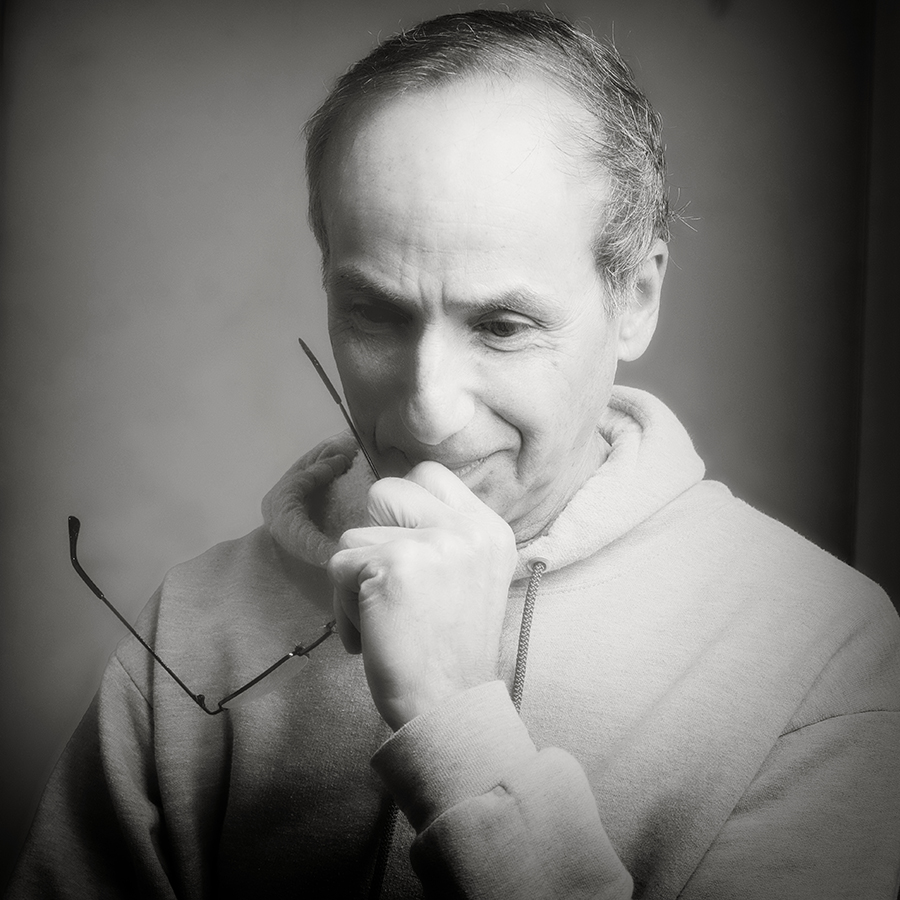 Lance Lewin
Gee, I almost forgot to review this image....

Of course, without your commentary, no one is ever going to think the wind moved that glove! LOL! But, indeed, "you got the shot".

First, I like the strong contrast, it just fits the subject and the environment they are in. Details are very good, but if this was part of a commercial effort, I suggest, Dodging both ski boots: I mean, just a little, to bring more detail to the viewer. One more point: since the space does not have to be defined, like other compositions, 'crop' right side to equal left, or use a Square format, if applicable. Just a thought. :)

Then, send the shot off to their marketing department! You never know, it may end up in an Ad. :) &nbsp Posted: 01/12/2020 15:55:05
---
Judith Ponti-Sgargi
Lance

Thanks for the suggestions. I will try them.

JPS &nbsp Posted: 01/12/2020 18:01:41
---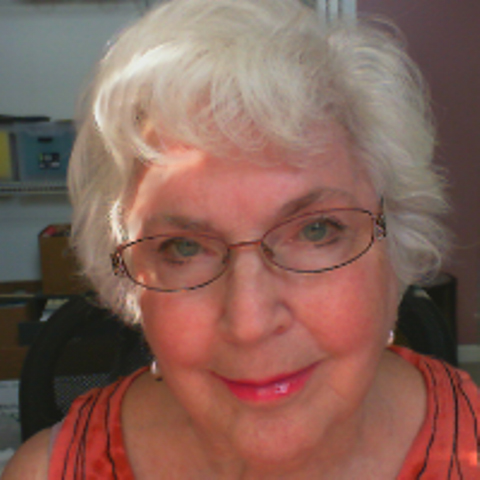 Georgianne Giese
If this image were intended to stand by itself, sans any marketing purpose, there are some slight changes that would appeal more to me. I found myself wanting to see more contrast. So I applied a Selective color adjustment layer to it, and added just a bit more black to the sliders of the neutral and the black color sliders. Then I applied a B&W adjustment layer to it. On that, I took the yellow, blue, cyan, and magenta sliders way up to the right. Here is the result. &nbsp
Posted: 01/17/2020 06:41:44
---
Judith Ponti-Sgargi
Georgianne

I took this image because I was doing the PSA still life course and wanted to try a still life. Also, on Dec. 31, it finally snowed. London Ontario is in the snow belt but this winter we have had warmer temperatures than usual and rain.

I am not experienced with the Selective Color Adjustment layer and will watch some videos on how to use it.

In my work flow, after global adjustments, I check whether to apply a levels adjustment, and secondly a contrast adjustment layer and which tool (contrast in CR or an adjustment layer). For this image, I was cautious because of the extreme color contrast difference between the white snow in the background and the black boots.

I put the new Greg Benz dodge and burn course on the back burner until I finished the Still Life course. With your and Lance's suggestions, I will now turn my attention to this area to learn how to improve my editing.

JPS &nbsp Posted: 01/17/2020 08:36:04
---
Hi Judy, very interesting still life. :) I like this simple way that you put two boots together and created such an interesting image. I think you did a great job to convert the original image into a b/w one. It's definitely better than the original image. Agree with Lance, I think a square crop might be a good way to present the subject too. Also, agree with Georgianne, we would like to see more details on the boots, such as the fabric, etc. I used the curve to make a small adjustment and found lighting up the boots not a bad idea neither. &nbsp
Posted: 01/22/2020 22:56:54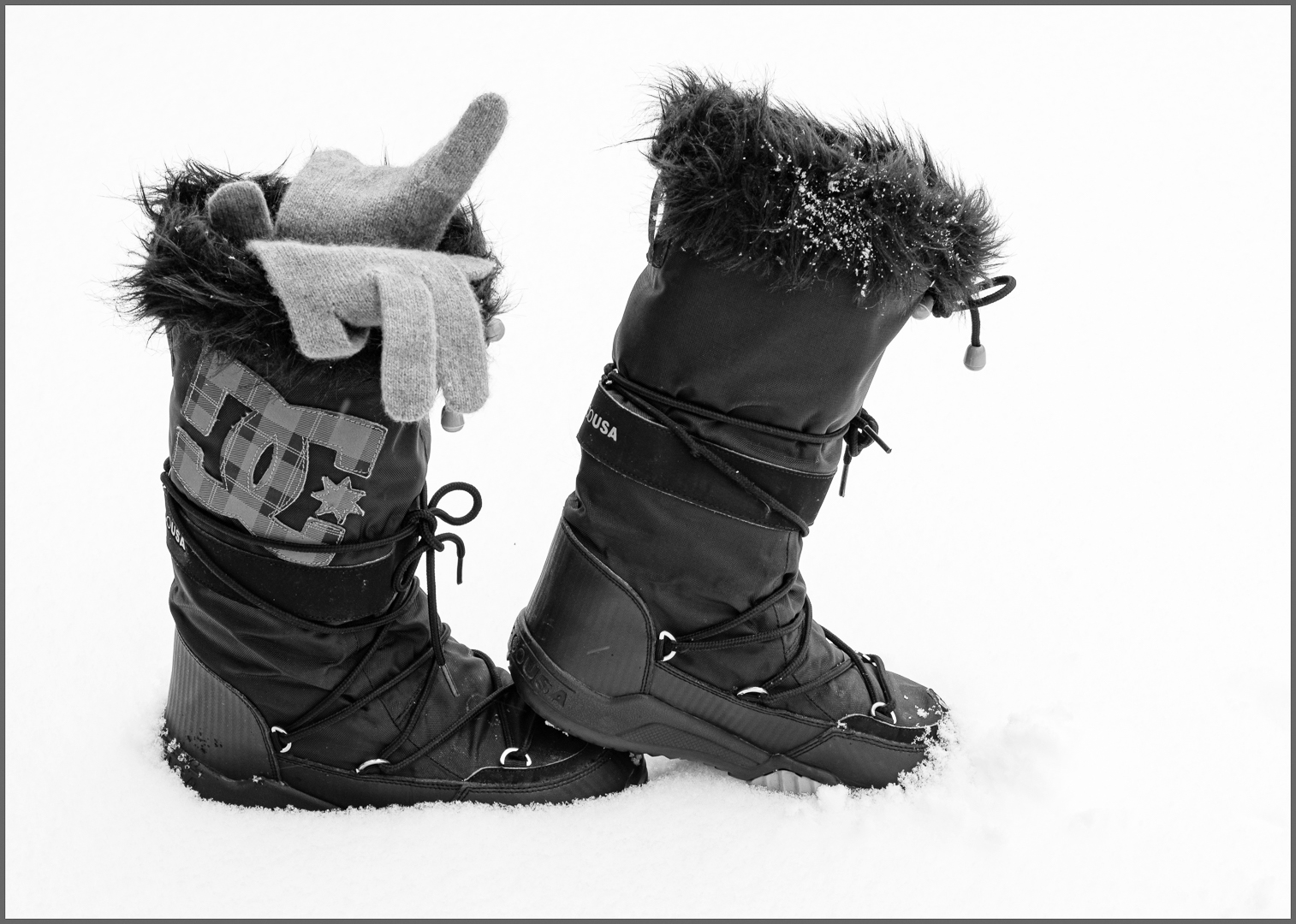 ---
Judith Ponti-Sgargi
Jane

Thanks for the suggestions. I copied your image from dropbox and will use it and the other suggestions as a guide for my reedit. &nbsp Posted: 01/23/2020 16:08:00
---
Jose Luis Rodriguez
Hello Judith
Warm boots for that cold, I keep the color image, almost commercial for an ad with a little added color. When converting it to black and white I would need more definition in the snow that surrounds it, both in front and behind and work that skin with a dodge and burn, so that I do not find something flat image. &nbsp
Posted: 01/28/2020 11:44:13
---