Georgianne Giese
---
January 2020 - Desert Botanical Gardens
Original
About the Image(s)
This image was taken at the Desert Botanical Gardens in Phoenix, AZ. The gardens has a large area of Australian vegetation and a replica of farm buildings from Australia.

I found the color version in my old files. It was taken with my initial digital camera, a Canon 2Ti. ISO-1250, F/23, 1/100 sec, 55mm lens. I don't recall what I did to develop it, but the colors are a bit exaggerated. However, that lent itself well to BW conversion.

I used a BW adjustment layer in PS to convert it to monochrome. I put a yellowish tint on that filter. To differentiate the many shades of greens, I used a Curves adjustment layer, and tweaked the curve for each color channel individually. Finally, I used Color Efex Pro Vignette to treat the edges of the image, in order to bring in a slightly dreamy effect. That was done with the Vignette Blur and Vignette lens. I tweaked the result with a low opacity soft black brush on a layer mask.

---
This round's discussion is now closed!
16 comments posted
Dirk-Olaf Leimann
Georgianne, I really like These Images from you as they give the Impression of lost places &nbsp Posted: 01/10/2020 01:31:26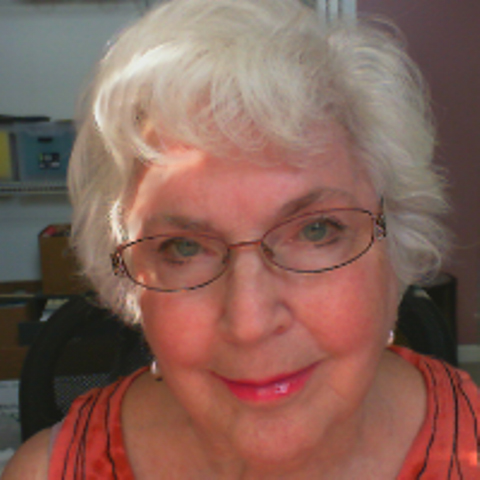 Georgianne Giese
Thanks Dirk. I too am fond of the experience of taking in old places into my mind . The imagination is triggered, with wonder about who lived there, how they lived, what was their life like, etc. &nbsp Posted: 01/10/2020 06:20:59
---
Judith Ponti-Sgargi
Georgianne

I like your use of the yellowish tint to give an aged look to this image.

I have a couple of suggestions for your consideration. The grass on camera left close to the bottom as well as the highlights on the tree trunk for me seem too bright. Reducing the overall exposure slightly, 0.2 EV, in LR still retained the bright sunny look and increased the contrast in the image. However, the light area of the tree trunk was still for me distracting and could be toned down.

Using tree branches on camera left and right creates dimension and depth in the image. However, I found the blur on the edges distracting. I had to ask why the blur and then noticed it was because you used a blur vignette.

My comments are slightly biased since I have been focusing on still life for the past two months, looking at backgrounds, lighting, simplicity, DoF, sharpness etc where the photographer has complete control.

It was interesting to look at the exact opposite scenario your image presents and to see how you handled a complex scene with difficult lighting to create a monochrome image. &nbsp Posted: 01/10/2020 10:56:59
---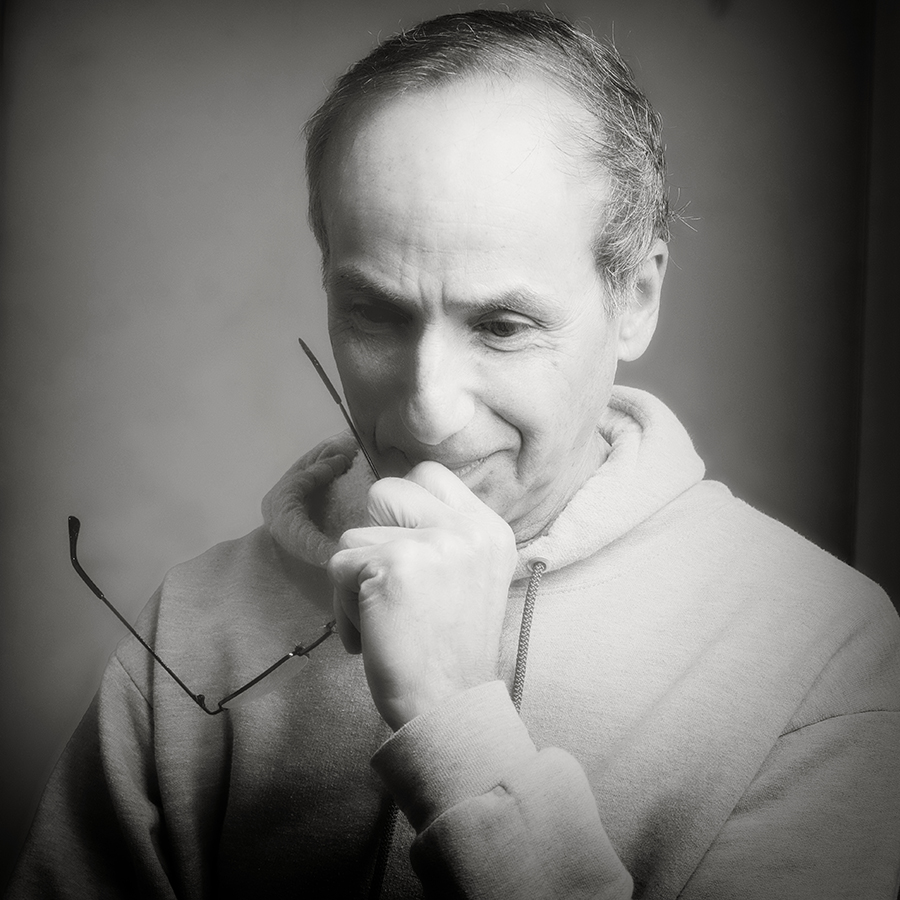 Lance Lewin
Hello, Georgianne.
Right off the bat, this subject is perfect for BW rendering, and in this case trying to capture both the intricacies of texture in the different types of wood and foliage, along with hopefully to suggest a nostalgic or in this case, a (slightly) dreamy narrative, the subject is well chosen.

Tech: though it is very sunny, you choose an ISO-1250, which of course is very high for this type of sunlight - can you share your reasoning for this, and for the other settings in this exposure? Tripod?

As Judy eluded to, in the BW conversion the engaging contrast between the sun-lit patches and shadows are just a bit too muted, in my opinion. However, I don't think the "dreamy" look would be compromised with some brightening (Dodging) in those areas.

However, in my opinion, the final overall visual presentation has the various textures melting within each other,unlike the color version. And this brings a lot of "conflict" into the scene: Conflict is OK, but it is a bit too powerful here.

Suggestions: bring the color version saturation down, and "decrease" "Structure". Eliminate any type of vignetting and see if this helps in bringing back texture-separation. (I will DL your photo and try an alternative BW version). &nbsp Posted: 01/12/2020 07:08:45
---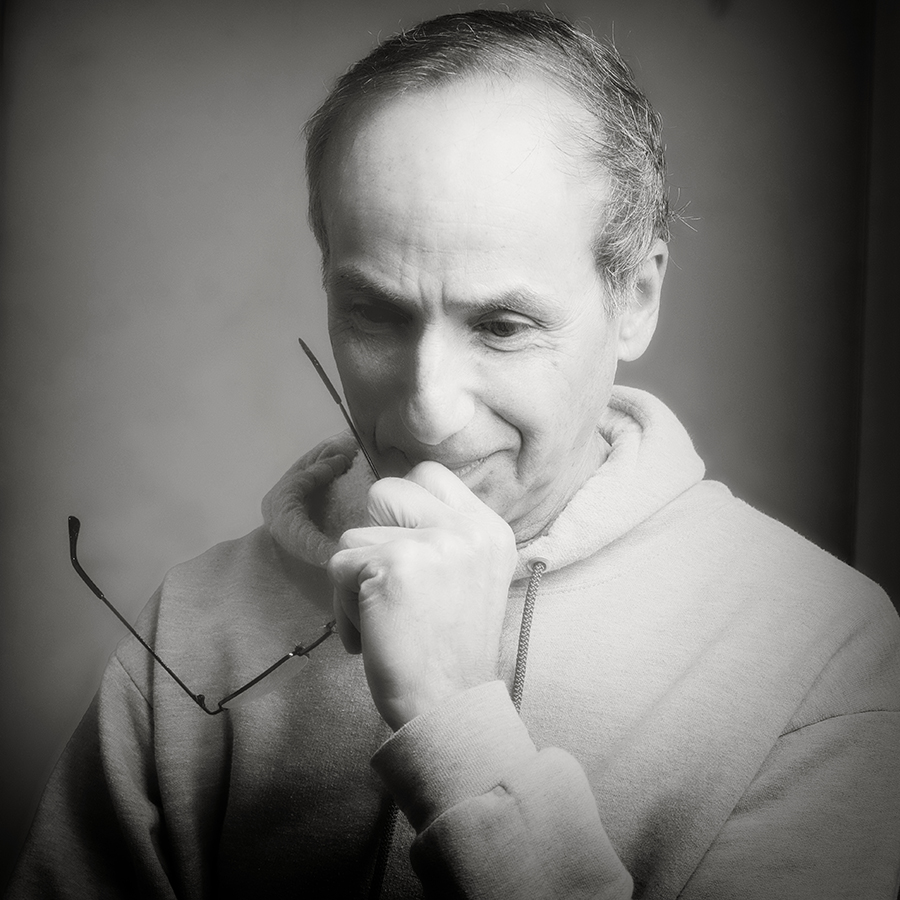 Lance Lewin
Hi Georgianne....so, I maintained your exact composition, but tried to make more separation between the textures.
1. I selectively desaturated a few colors, then adjusted their luminosity (effectively, it is the same as dodge & burning),
2. then took the "structure" and slide it to the Negative to mitigate detail.
3. Instead of the Yellow filter, I passed it through the Orange: this allowed for darker leaves at strategic points in the photograph.
4. Then added a strong copper-dip.
It was hard to use the original color image, it was barely 1MB, but perhaps if you can find the original file from the camera, this may be better. If a Layer was added to the color image, then this too, can cause the "distraction" or disturbance within the textures. In any case, you will see some of the changes I was looking for....
&nbsp
Posted: 01/12/2020 08:49:05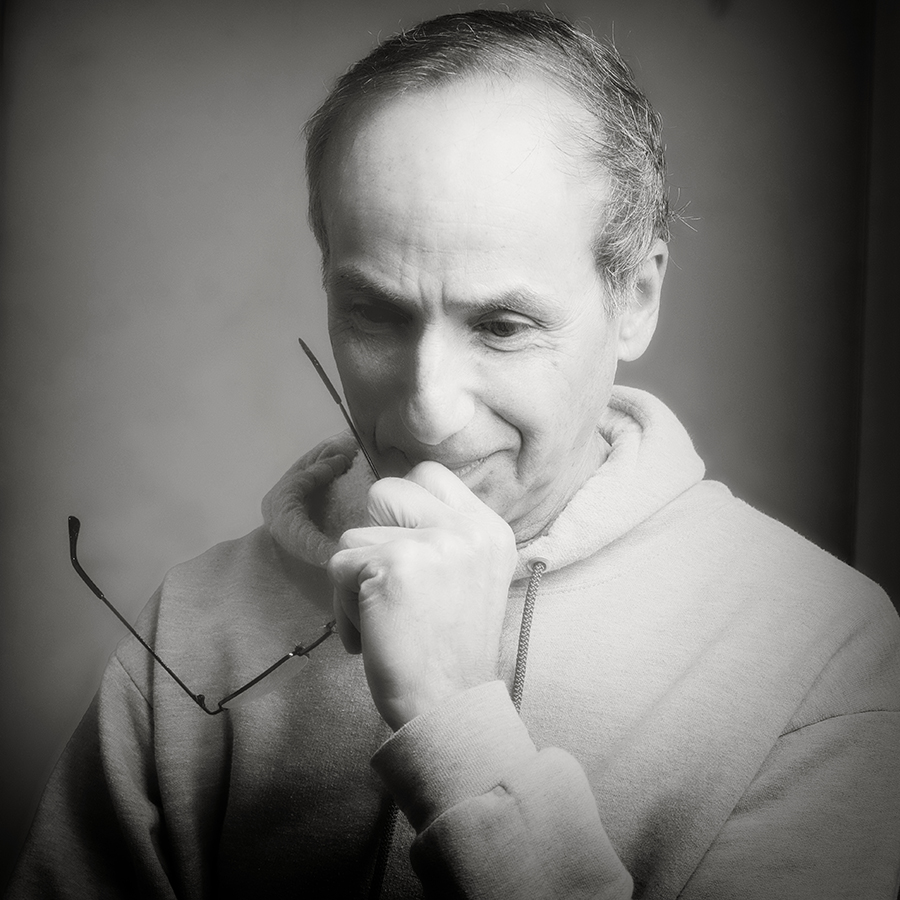 Lance Lewin
Main differences will selective Dodging or lightening-brightening. I still believe a "layer" may be the culprit in the original color image, but sure. This new version should be a little less troublesome in the tree-limbs, especially covering the barn.

Georgianne has already told me she will try and find the original file to perhaps start from scratch on this one.

It will be fun to experiment! &nbsp Posted: 01/12/2020 08:53:59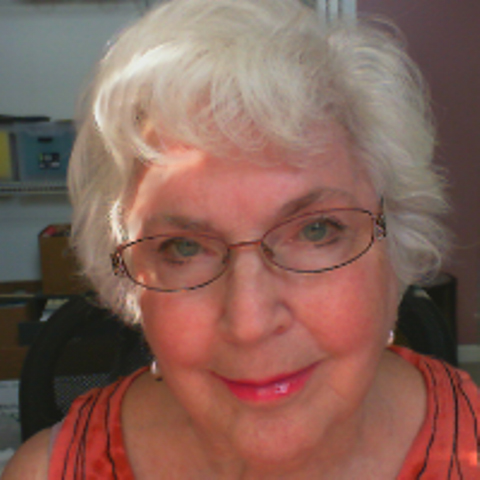 Georgianne Giese
Thanks Lance. I love what you have done. The image was an old one, taken more than 6 years ago, probably without a tripod. That is probably why the ISO was so high--to eliminate effects of hand shake. But it was probably too high. Also, there was a lot of shade in that area, so probably a lot of the brightness was due to the too high ISO. Live and learn!

When I return home, I will search for the original, and follow your suggestions, which are good and effective, in my opinion! &nbsp Posted: 01/12/2020 09:04:54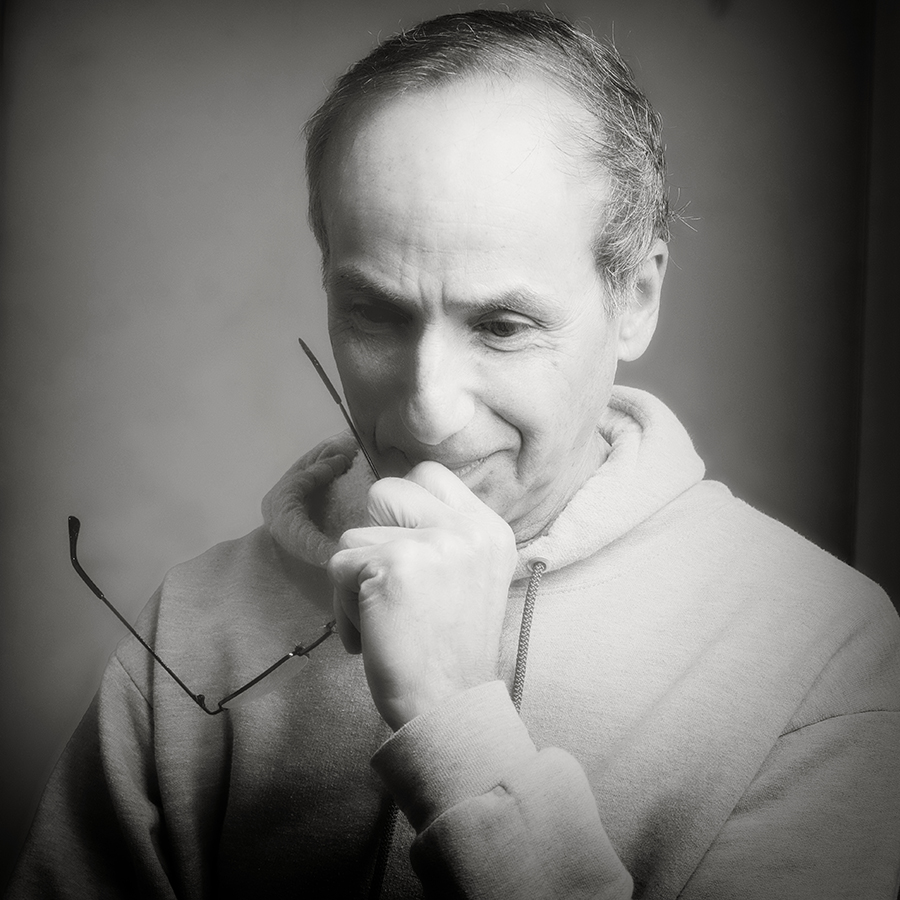 Lance Lewin
And actually, the High ISO could add a bit of Noise (or film-grain aesthetic) so this is OK for this subject and your specific nostalgic narrative. Hope to see other Newer Landscape images from you later in the spring and summer, and some shots with a higher ISO....the experimenting can be fun. &nbsp Posted: 01/12/2020 09:25:38
Judith Ponti-Sgargi
Georgianne and Lance

It is interesting with your and Jane's images this month, that both are experimenting with toning.

When I replicated ambrotype images for my History of Photography course, I used the CEP ambro type toning. Have you experimented with the SEP toning or do you prefer the PS photo filter or is it "it depends"?

JPS
&nbsp Posted: 01/12/2020 13:56:28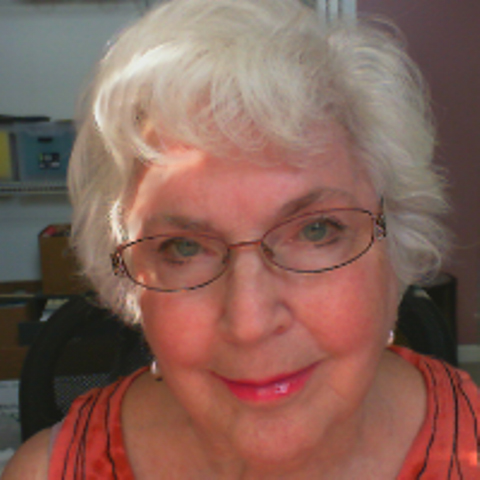 Georgianne Giese
For me, it definitely depends. I'm open to anything that looks good to me, regardless of any other considerations! I like to just page through filters, toning, blend modes, etc., until I pick a few that stand out to me. I often find that there are many that cast a mood/tone that is different and appealing to me.
i love that you are teaching the history of photography. I find that there is much misunderstanding about the various trends in photography that have been popular since its inception. None of them should be taken as absolute directions, in my opinion. To me, as an photo artist, I look at the final product and do not care how it was obtained. It just has to have some emotional appeal, and that might differ for different people looking at the same image. That said, a good photo artist, in my opinion, needs to constantly explore different ways of improving and/or altering their techniques. That is why honest feedback on the PSA groups, together with thorough explanations, is so important to me! &nbsp Posted: 01/12/2020 15:29:40
Judith Ponti-Sgargi
Lance and Georgianne

Thanks for your responses.

Georgianne, to clarify a point. I am not teaching but took the PSA History of Photography course Feb - May 2019. Picking up a digital camera in Jan. 2017, I have been on a steep learning curve and taken all but one PSA on-line course. I just finished the Still Life Course. That is the reason for my Still Life images in Dec. and Jan.

My background is in research, analysis, evaluation and review, so I tend to bring that same approach with me to photography. I enjoy seeing the different images our group produces and the receptivity to exploring and learning from each other. &nbsp Posted: 01/12/2020 15:52:09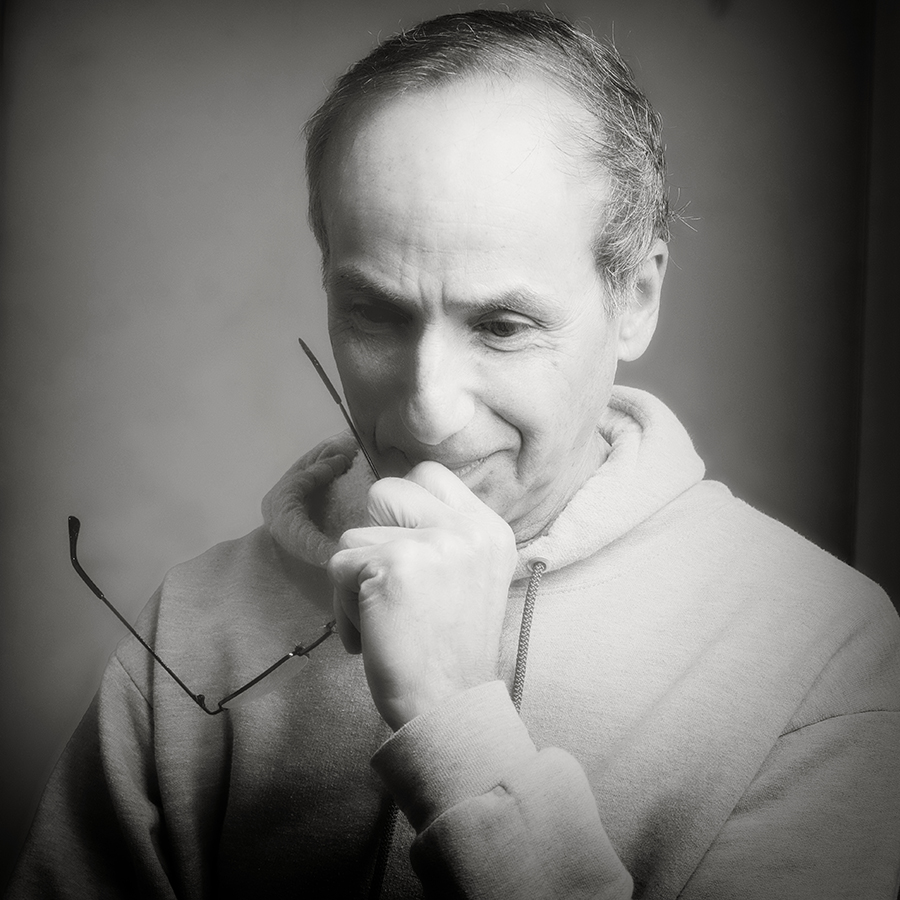 Lance Lewin
Judy, I prefer the "color-dip" or "Toning" available on NIK Silver Efex-Pro-2. It is the best - it is also the only software I use to convert color images to BW, so of course, it is also convenient since I am already in that program.

All my color image file (and even BW file scans) I use only PSCC, and PSCC option,"Camera Raw". &nbsp Posted: 01/12/2020 15:33:33
---
Hi Georgianne, I like what you did to the image and it looks like a move film to me after your b/w conversion. Nice job. I like your composition too, the tree trunk at front of the house and the fence made the image very interesting. It's educational to read all your discussion about how to make this image better. Personally, I like your original b/w color. My point already been well covered in those conversations. Thanks. &nbsp Posted: 01/22/2020 23:41:46
---
Jose Luis Rodriguez
Hello Georgianne
Interesting composition, I like the vegetable framing that takes me to the house, the conversion to black and white is somewhat confusing and more with the vignetting and blur added, which causes me a restlessness, something that does not happen to me with the color image .
Looking at your color image, I have questions about the place, who will live in it, what do they do? etc etc. I'd like to go there. In the conversion to black and white that doesn't happen to me, it just fills me with concern and I see a fence and a tree stump, as if you wanted to focus my sight on the fence and the stump and you didn't want me to see the rest, I'm sorry as dark and I really don't want to go there.
But one cannot enter the artist's mind, he only knows what his own mind tells him &nbsp Posted: 01/28/2020 11:19:18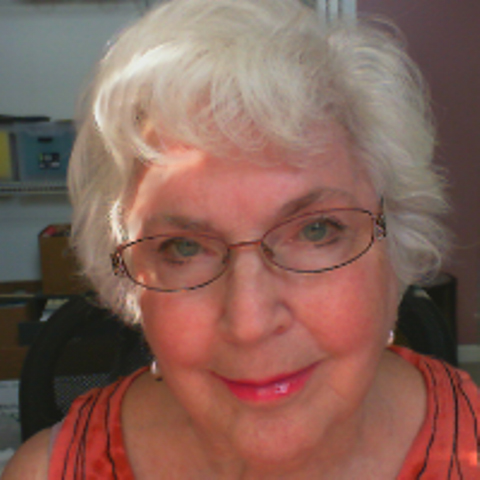 Georgianne Giese
I do see your point about the attractiveness toward the original. The color of the barn certainly draws one in. Sorry that the story of this image looses its "umph" for you in BW. Guess I prefer the color version also! &nbsp Posted: 01/28/2020 11:54:29
Jose Luis Rodriguez
Hello Georgianne
You have nothing to regret, let's say it gives me the opposite feeling, from color to black and white, but it's just me.
Each person feels and sees in a unique way and there are billions of people on this planet.
I convey what I feel to see the two images, but I do not judge the result of your work. No doubt you have spent a lot of time converting this image to the point where you wanted it. &nbsp Posted: 01/28/2020 17:15:24
---