Lance Lewin
---
January 2020 - Ethereal Light
About the Image(s)
Happy New Year!

Captured in December 2017 after a mild snow storm here in Atlanta, Georgia: the hike meandered around small ponds and creeks, through heavy bush and a winter thinned canopy....

Digital Capture Canon 5D Mark II with 16-35mm lens @16mm.

BW conversion via Silver Efex Pro-2. Hope you like it, guys!


---
This round's discussion is now closed!
12 comments posted
Dirk-Olaf Leimann
Lance, what is very interisting is the sky and the light, may be a bit darker foreground leads the view more to the sky &nbsp Posted: 01/10/2020 01:30:09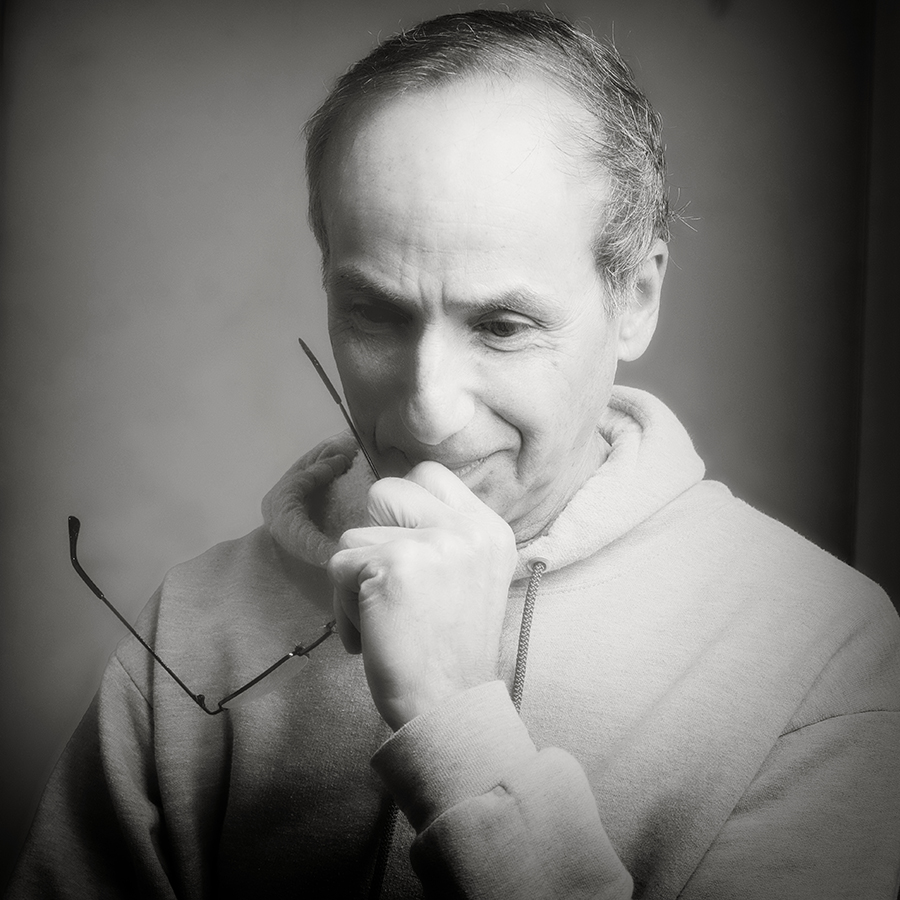 Lance Lewin
Hi Dirk....I understand your comment....and the center point on photo-sky area is central to the photograph, but when it (was) darker, it looked more claustrophobic. I will try darkening (again)it a little, but it is still important the foreground detail remain relatively sharp.

I will Burn only the bottom portion and see the results. I will post later on Friday. Thanks, dirk!

&nbsp Posted: 01/10/2020 06:14:34
---
Judith Ponti-Sgargi
Lance

You are motivating me to try more landscape images with trees. Both last month's image and this, have similar viewpoints and subject matter, and create an ethereal feeling.

I like how you have handled the sun and its position in the composition to draw the eye into the middle of the image. The branches of the tree on the left crossing horizontal add interest and depth to the vertical composition. The blue/grey toning to me, conveys the feeling of winter.

My suggestion for improvement, given the position and direction of the sun, might be be to dodge a little more the right side of the two larger tree trunks on camera left to create a little more sense of depth. However, I am not sure if given the opaque sky this would be realistic. I was surprised when I photographed alpacas when snowing with opaque skies, that there was still back lighting because of the direction of the sun behind them. Therefore, I do not know if this would be realistic in your image.

I wish the dark tree trunk in the upper left corner were not there. However, it shows how skillfully you were able to define the boundaries of the image, where I might have seen confusion. &nbsp Posted: 01/10/2020 08:10:31
---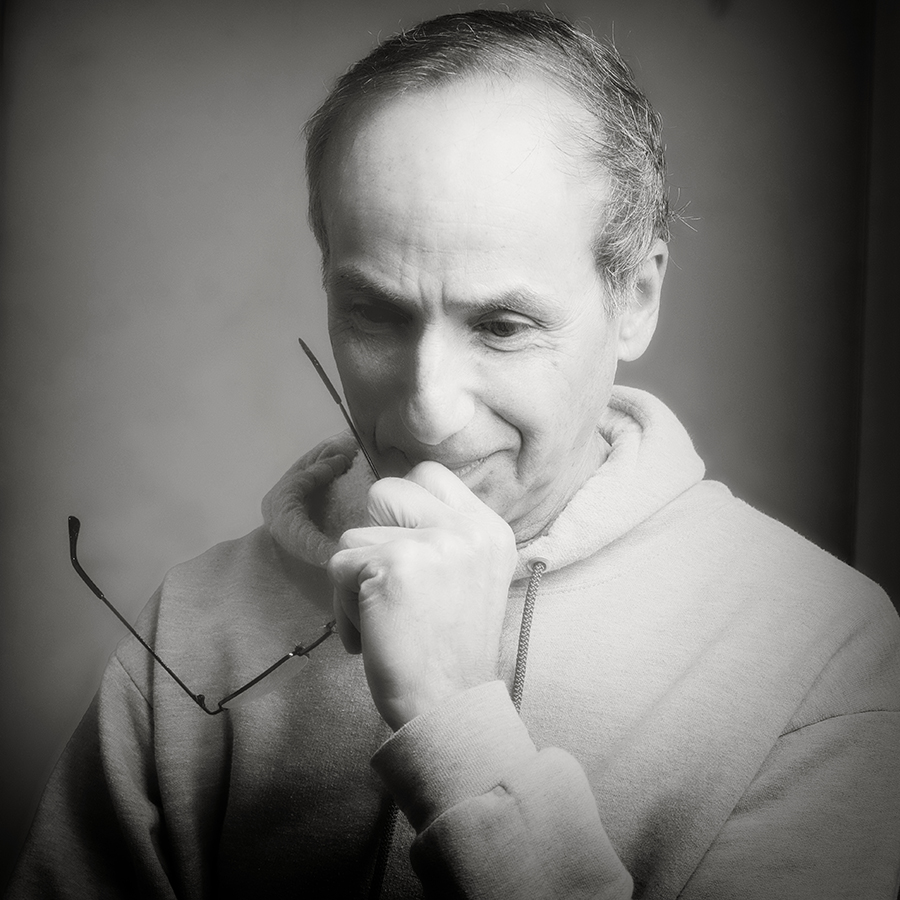 Lance Lewin
Appreciate your comments, Judy.

Yes, like most of my work, the scene is composed through the viewfinder - and I do my best to include or ignore certain parts, areas and play with perspectives, but only after something catches my attention (my interest). Here, the sun as it tries to pierce the weakening fog.

Using a 16-35mm lens, the 16mm wide angle perspective worked best to convey my reaction to the scene in real-time. &nbsp Posted: 01/10/2020 11:26:41
Judith Ponti-Sgargi
Lance

Yesterday, as I photographed a hat and pair of gloves using different lighting scenarios(natural, CFL, mixed) and backgrounds (wood, white foam core, and black foam core) and observed the different outcomes, your tree images came to mind. I realized how even with nature, you can go back to the same subject matter, simplify, and explore it with different lighting - the sun peaking through the fog. Thanks for giving me this in site. &nbsp Posted: 01/12/2020 14:08:06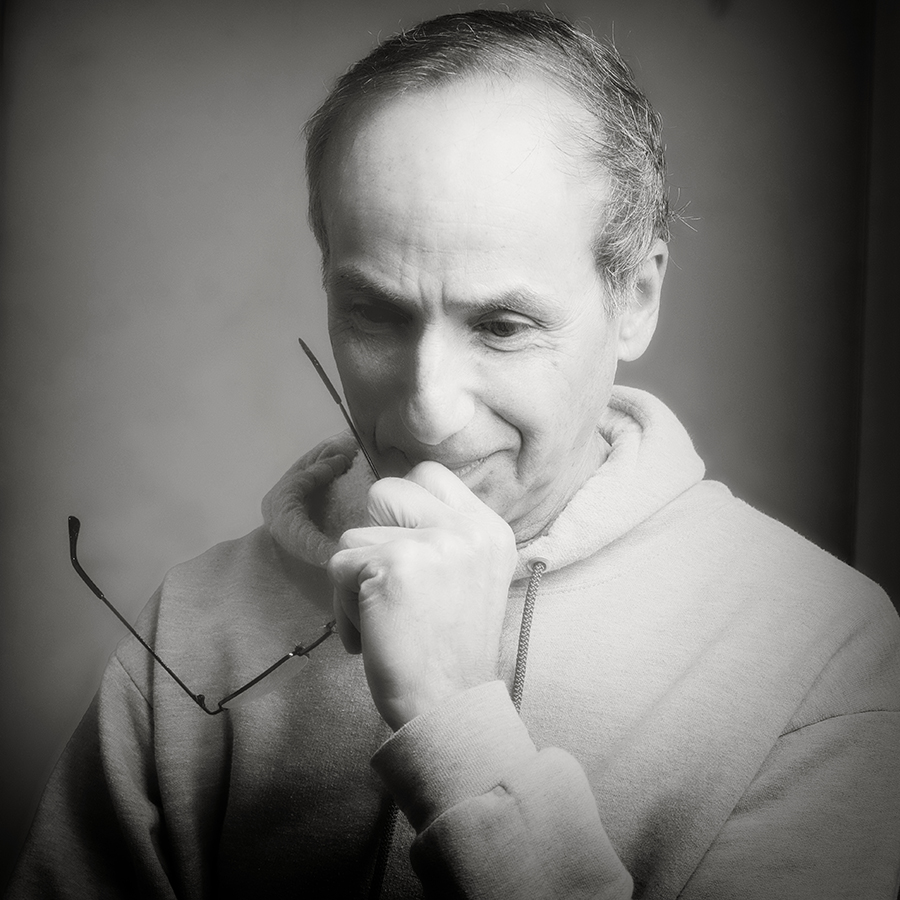 Lance Lewin
My pleasure, Judy. I am glad you are exploring: as I spoke about in the past, the process of "Visualization" is really a key component in "Finding" a subject - a composition, like the one here, which may be invisible to others, becomes visible to me. Be relaxed, and never rush a hike or other photography exploration - its all about becoming one with the environment which can potentially unleash creativity from behind the lens. :) &nbsp Posted: 01/12/2020 15:43:44
---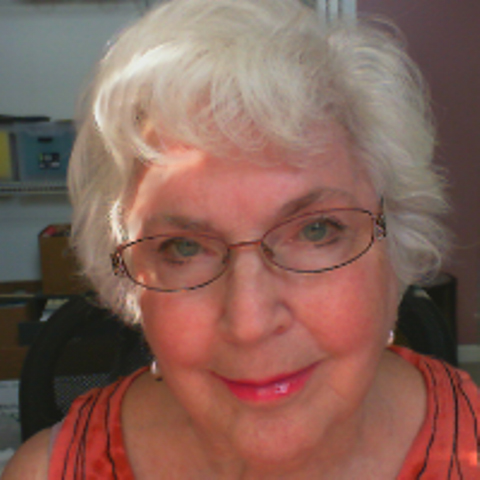 Georgianne Giese
My, I'm starting to get cold as the cold front moves into Myrtle Beach and so many of this month's images are of snow and ice!
Seriously, I much appreciate your ethereal and cold light beaming through the bare tree limbs. I grew up on Michigan, where ice and snow on the trees was a delight for me as a child!
In keeping with the desire for a bit more definition of the trees, while still maintaining the ethereal nature of that lovely light, I tried playing with a Selective Color adjustment layer, topped by a Brightness/Contrast layer. On the Selective color layer, I heightened the Yellow and decreased the Black on the White
slider.On
the Neutral slider, I decreased the Black. On the Brightness/Contrast layer, I increased the contrast and decreased the brightness slightly. Then I went back to the Selective Color layer, and put a mask on it. I painted black over the bottom half, to hide the effects of Selective Color on the ground area. &nbsp
Posted: 01/17/2020 06:58:26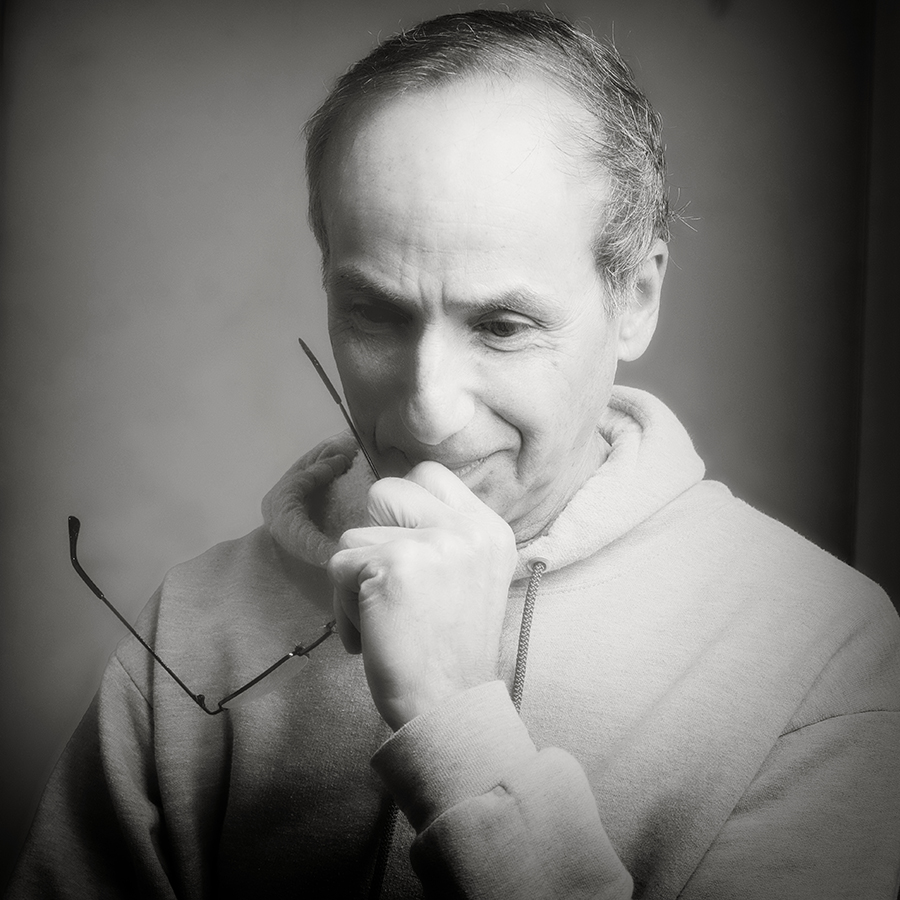 Lance Lewin
Hi Georgianne!

I appreciate the use of solid digital Darkroom tools - and though your version is acceptable, it swayed away from the original interpretation: The detail in the sky-clouds behind the trees is lost (new version has sky highlights nearly Blown) and the tree bark in the foreground tree is lost. Lastly, the custom cooper-silver dip has been altered.

All taken together, they radically change the finished Ethereal aesthetic of the original. &nbsp Posted: 01/17/2020 07:53:38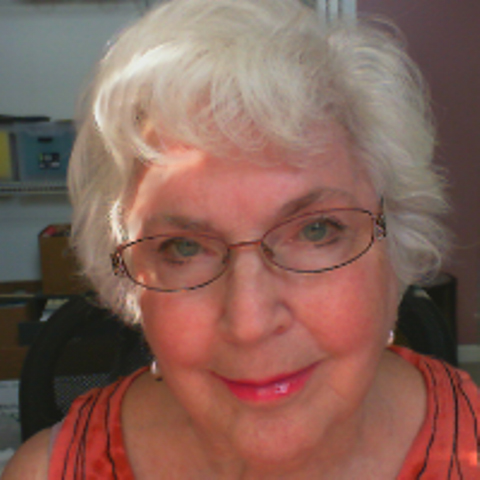 Georgianne Giese
I didn't notice those changes you point out. Perhaps, if the tweaking of the luminescence had been done on an original, before conversion to B & W, the results would have been different. &nbsp Posted: 01/17/2020 08:45:11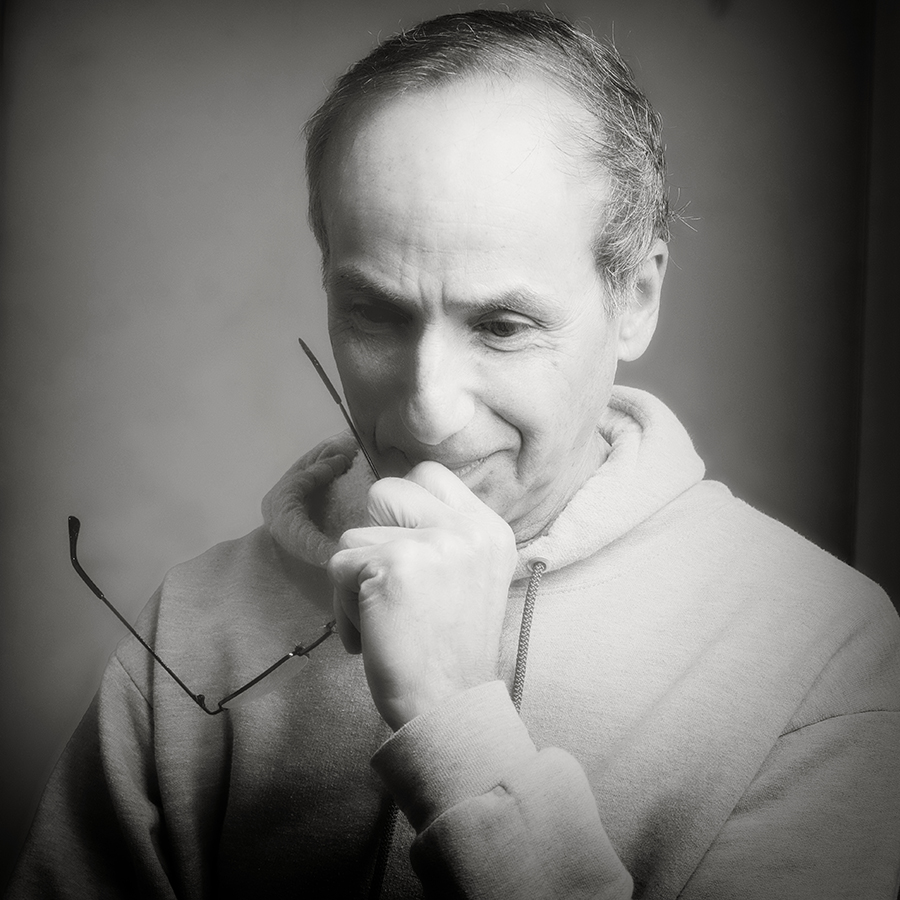 Lance Lewin
Yes, absolutely...agree. :) &nbsp Posted: 01/17/2020 10:27:39
---
Hi Lance, what a great image you've made! I love everything you did to it. I'm surprised you could photo a snow forest so interesting, also the sky and the cloud behind the trees are so dramatic. Very nice job! I played with your image a little bit and converted it to b/w. With the comparison I can see the strong effect on your version of the image by the color tone. But by itself, it's still a very good image. &nbsp
Posted: 01/23/2020 00:07:58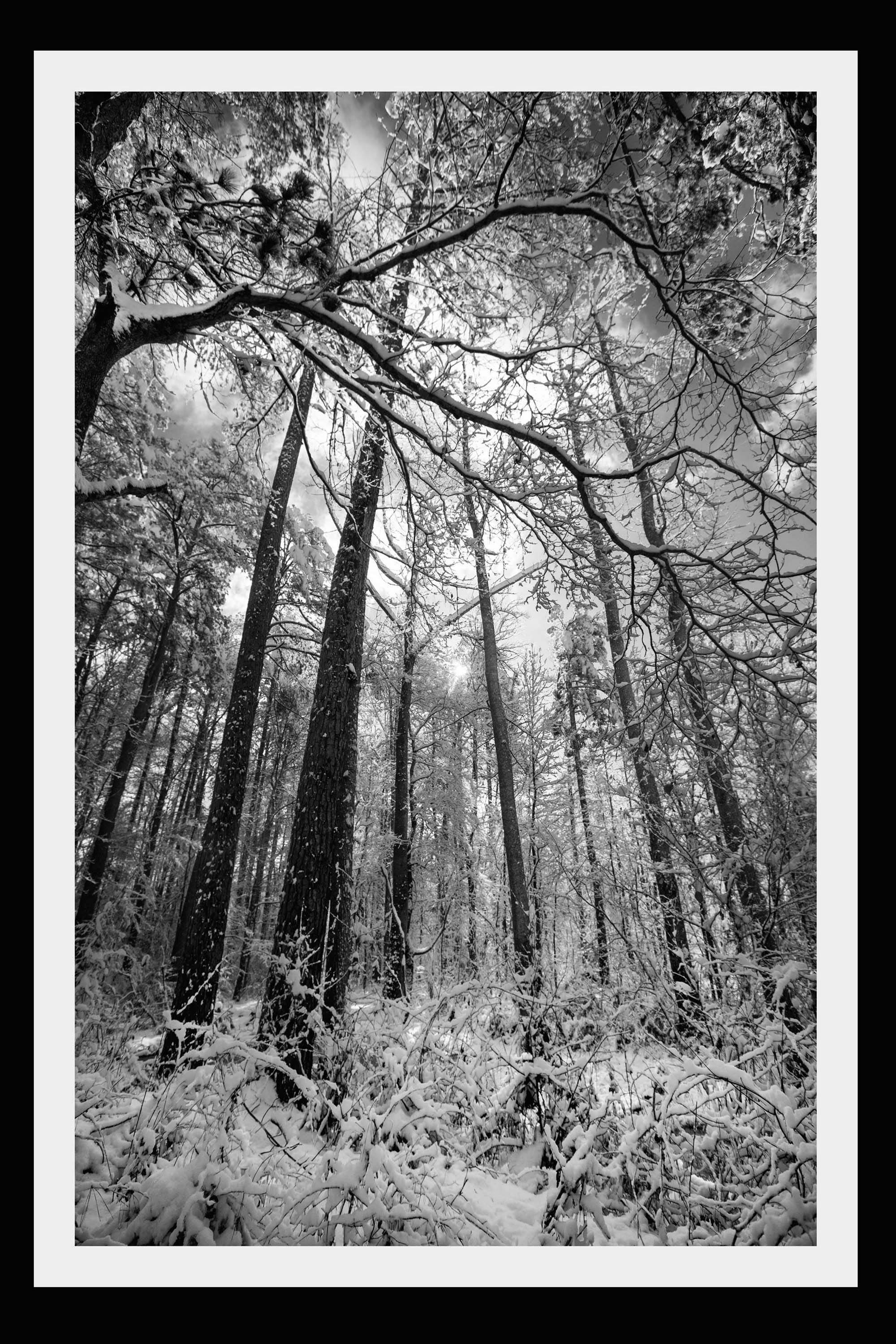 ---
Jose Luis Rodriguez
Hello Lance
Good work, it really lives up to its title, winter weather atmosphere embodied in an image. &nbsp Posted: 01/28/2020 11:21:34
---