Lance Lewin
---
November 2019 - Aging Wheels
About the Image(s)
Photograph was captured as part of a photo shoot with the Booth Museum Photography Guild at the Southeastern Railway Museum in Atlanta, Georgia.
Back Story and History: great day to shoot - not many showed up because of rain - for me - best time to explore the diverse range of aesthetics weather offers the photographer.
In the late 19th Century and into the first two decades of the 20th, the Pictorial movement was strong. Where both darkroom manipulative and shooting through fog
(for just one example) were seen as highly creative compared to the "straight" photography movement that took control after the 1930's. I do not like the term
associated (and should have never been) with the natural features the weather offers the photographic artist - as these features - or visual aesthetics are not deliberately
manipulated into the negative or digital image file. I hope this opens thought for discussion.

Tech: 5D Mark III ISO 100 - 50mm - hand held: aperture priority at F/4.5 camera triggered at 1/30 sec so holding still was paramount. Had tripod, but did not set it up
due to rain. At the time of this exposure the rain had let up for 5min. Still bright overhead sky allowed for a shadow free morning. The photo shoot produced a couple of
interesting perspectives of these giant pieces of aging steel.

Post-Production: color image - dodge and burn selected areas in PSCC. In Camera Raw I added more luminance to green ivy so that color converted nicely in the BW conversion
via Silver Efex Pro-2. Used green filter. Custom silver-copper coloring.
---
This round's discussion is now closed!
10 comments posted
Dirk-Olaf Leimann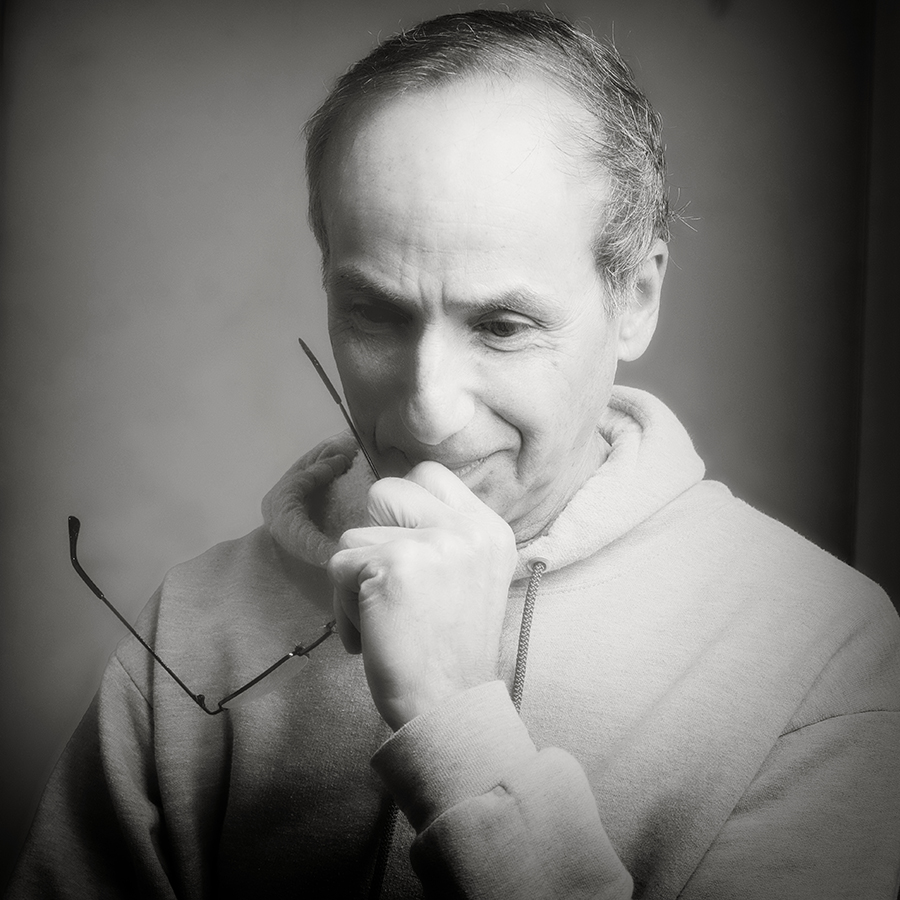 Lance Lewin
Hi Dirk - agreed. Its more focused.

In defense, I really wanted to explore the whole mechanical structure of wheel and axle, but your crop is still keeping me happy. Well done. &nbsp Posted: 11/09/2019 02:33:24
---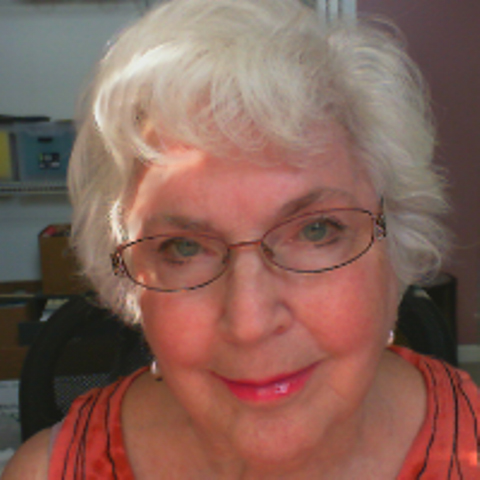 Georgianne Giese
Your comments about shooting in less than perfect sunshine are insightful, and that is my prefered mode of photography. I really hesitate to do straight "documentary" photography, with nothing that sets the photo as one of distinction.
Your image shows a good range of black and white tones. The composition and concept behind the photo is good, in my opinion.
To me, the wheel is the subject and my preference would be to have the rest of the image more out of focus, in order to not detract from the subject. While depth of field is something one would control in the camera, I tried to mimic it by applying a gaussian blur at 4.4 to the entire image, and then apply a mask to the blurred layer, to bring back the central subject. Then I applied a NIK Color Efex Pro Darken/Lighten Center preset, to darken the non-wheel outer parts of the image, while having a light center on the wheel. &nbsp
Posted: 11/08/2019 08:51:39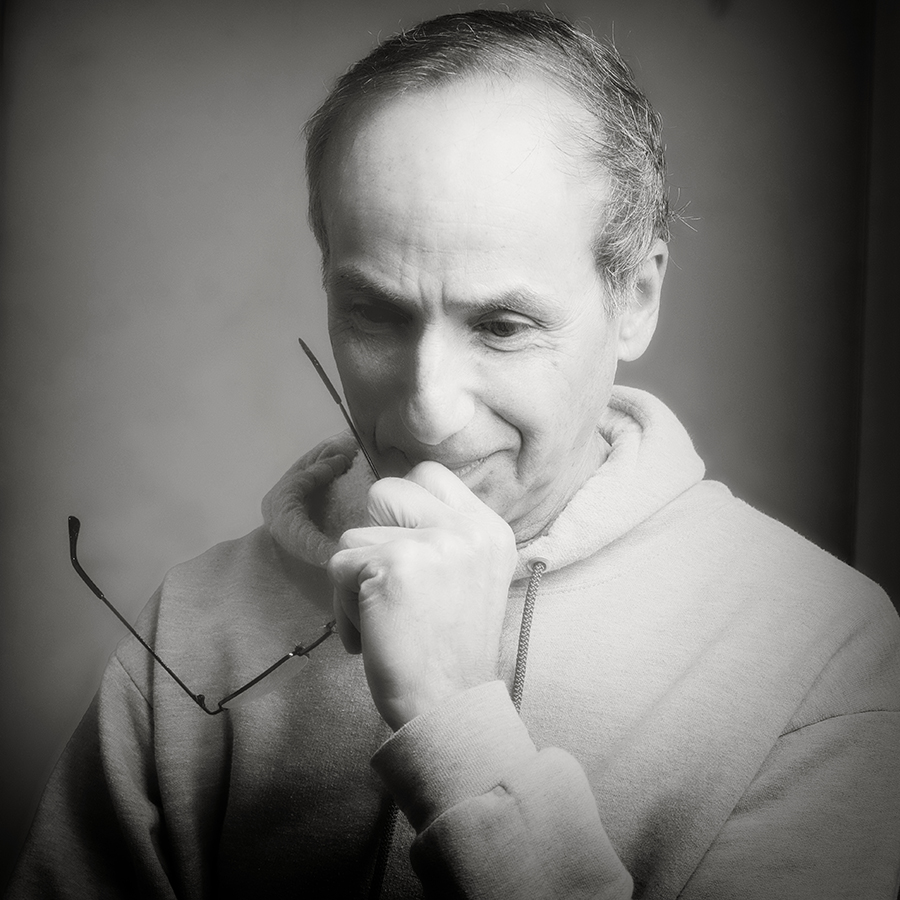 Lance Lewin
Hello, Georgianne.

Well, I will be honest - this Pictorial extreme is not for me, though I appreciate the suggestion, and for many this "look" or interpretation is appreciated (and nowadays, likely more than not).

Alternatively, if I had intentionally wanted to employee Bokeh in this composition - your ideas may have worked well in a composition that centered the wheel (perhaps straight-on) with natural lens-induced bokeh circulating the subject. Points to Ponder. Thank you, Georgianne. &nbsp Posted: 11/09/2019 02:51:47
---
Judith Ponti-Sgargi
Lance

It is amazing how we look at things so differently and create different focal points depending on viewpoint.

I am not mechanically inclined. I look at line and shape and contrast. With your conversion, my eye immediately goes to the bright spots, the leaves on the wheel. The circle is a strong symbol and the small dark wheel camera left provides balance to the image while the horizontal connects the wheels. Therefore, I cropped, to bring out this.

In Dirk's proposed crop, he created a strong leading line from the wheel along the structure.

In keeping with your straight philosophy, my tinkering included only slight dodging on the highlight above the wheel. However, the dodge was slight to create separation between the wheel and bright area.

JPS &nbsp Posted: 11/08/2019 18:55:41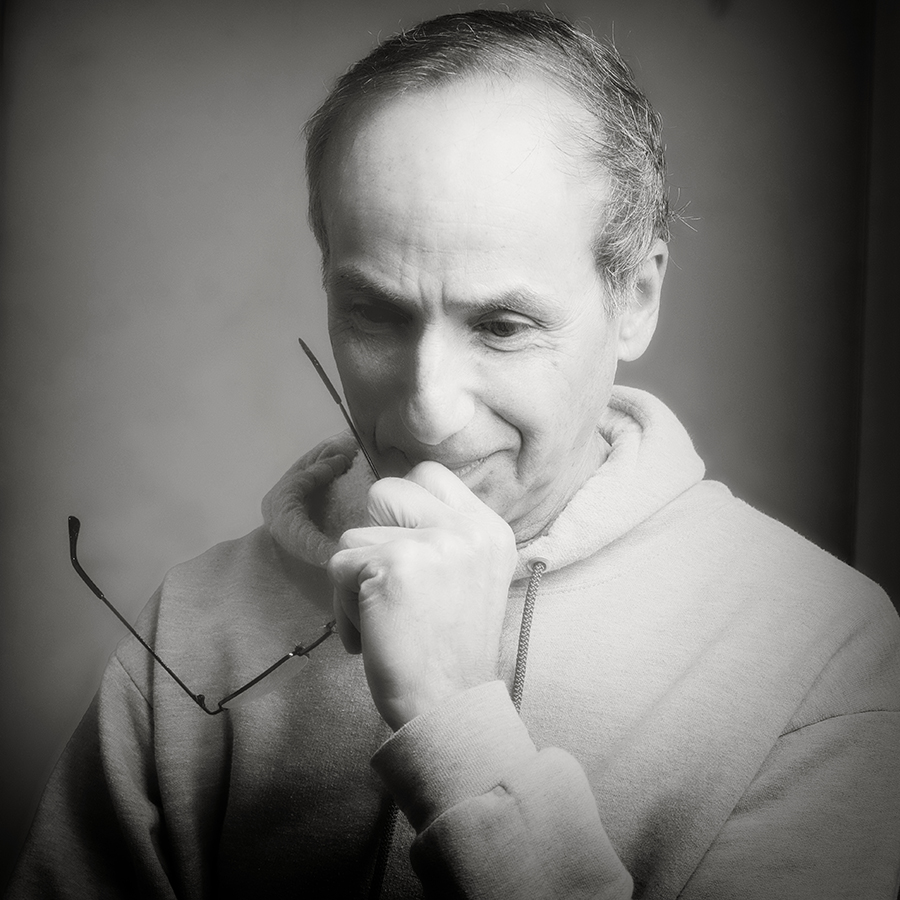 Lance Lewin
Hi Judy! Though I do not see a sample of my revised photo, your detailed description is good enough for me to make an assessment: similar to Dirk, your thoughts and consequential revisions seem to right-on! I am happy you pointed the strong balance between the dark steel and the more bright ivy caressing the wheel. It is the key aesthetic. Look forward to seeing the example you produced. &nbsp Posted: 11/09/2019 02:41:22
---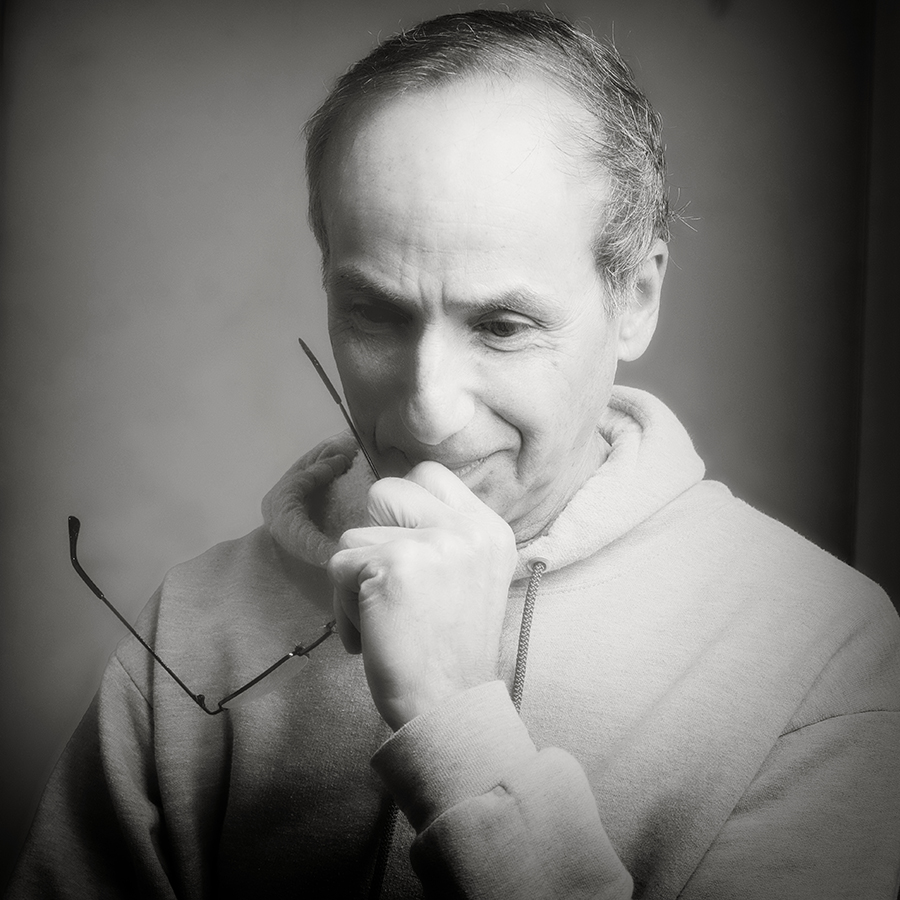 Lance Lewin
Everyone - I just want to say I have really enjoyed being part of this critique group - I love the shared visions and techniques spread across a variety of skill sets and artistic visions. However, I wanted to Host a Mono group and the PSA executive branch said if I do I must leave Group-83. I will be heading up Group-82 (just next door), so for all practical circumstances, it will seem I never left, as I will chim-in every month to see everyone's work - and I expect you all to visit Group-82.

This all said, PSA is waiting for 2 more seats to be filled before opening up the new Group-82 for December. Fingers crossed! &nbsp Posted: 11/09/2019 03:23:53
Judith Ponti-Sgargi
Lance

Do visit our group and comment on our images. You have taught and challenged us and "straight" from my heart, I will miss you not being part of our group.

JPS &nbsp Posted: 11/09/2019 13:25:01
---
Jose Luis Rodriguez
Hello Lance
I like the contrast of textures and the opposition between the natural and the man-made. As for the composition the wheel on the left bothers me, I look away from the main thing, I'm more with Dirk and his crop. &nbsp Posted: 11/09/2019 09:42:21
---