Jose Luis Rodriguez
---
October 2019 - Thoughtful
About the Image(s)
Simple portrait with a light, black and white conversion with PS and a selective correction adjustment layer.
ISO 100, f: 11, v: 1/160

---
6 comments posted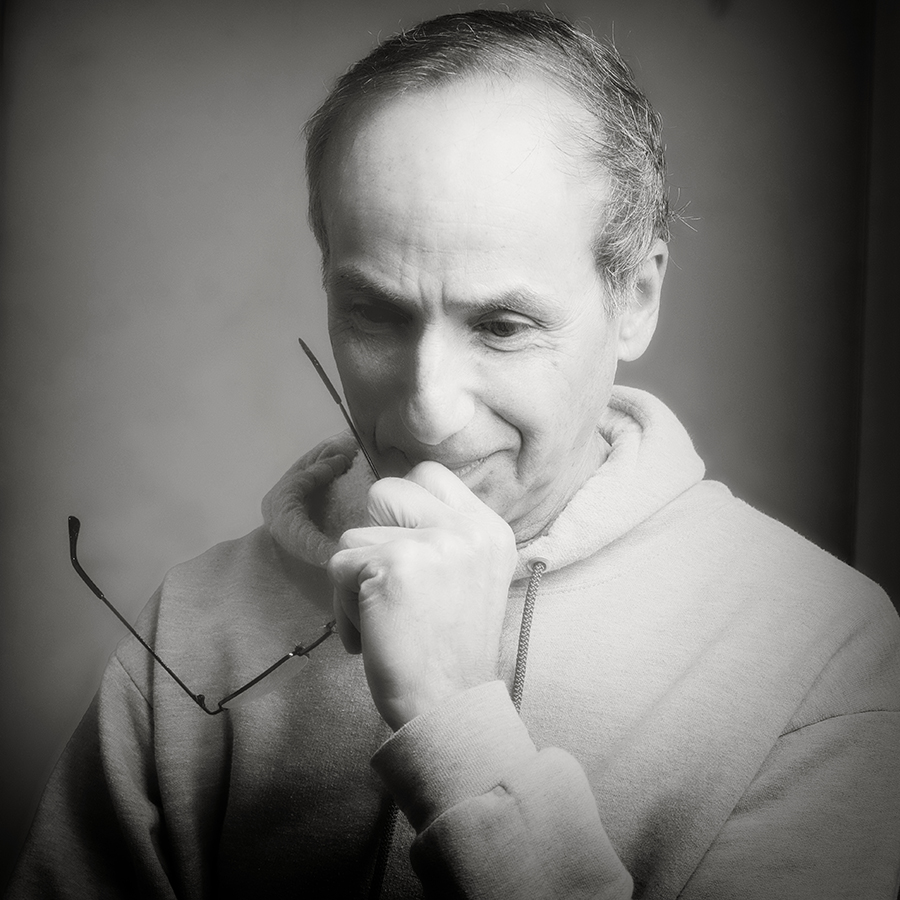 Lance Lewin
Well done, Jose. Studio lighting is gentle - the posture of the subject relaxed and natural, and I can almost sense her thoughts. Love it. &nbsp Posted: 10/07/2019 09:14:54
---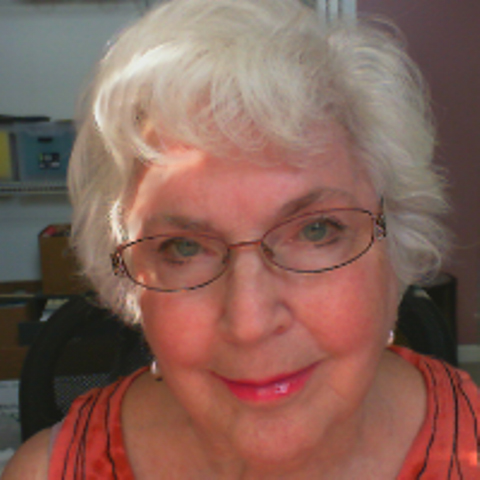 Georgianne Giese
Lovely photo, with a good story reflected in the posing and expression.
You might want to consider softening the lighting a bit, as to me, the light on her lit side is a bit harsh and the light on the other side of her face is too dark. Also, a tighter crop would eliminate what is to me, the extraneous stool.
To illustrate what I mean, I downloaded the image, and applied an exposure adjustment layer, and then a Brightness/Contrast layer. I inverted both to black and painted white on their masks over selected areas, including the arms. It just toned down the bright light, and exposed the dark areas a tweek more. &nbsp
Posted: 10/07/2019 16:24:13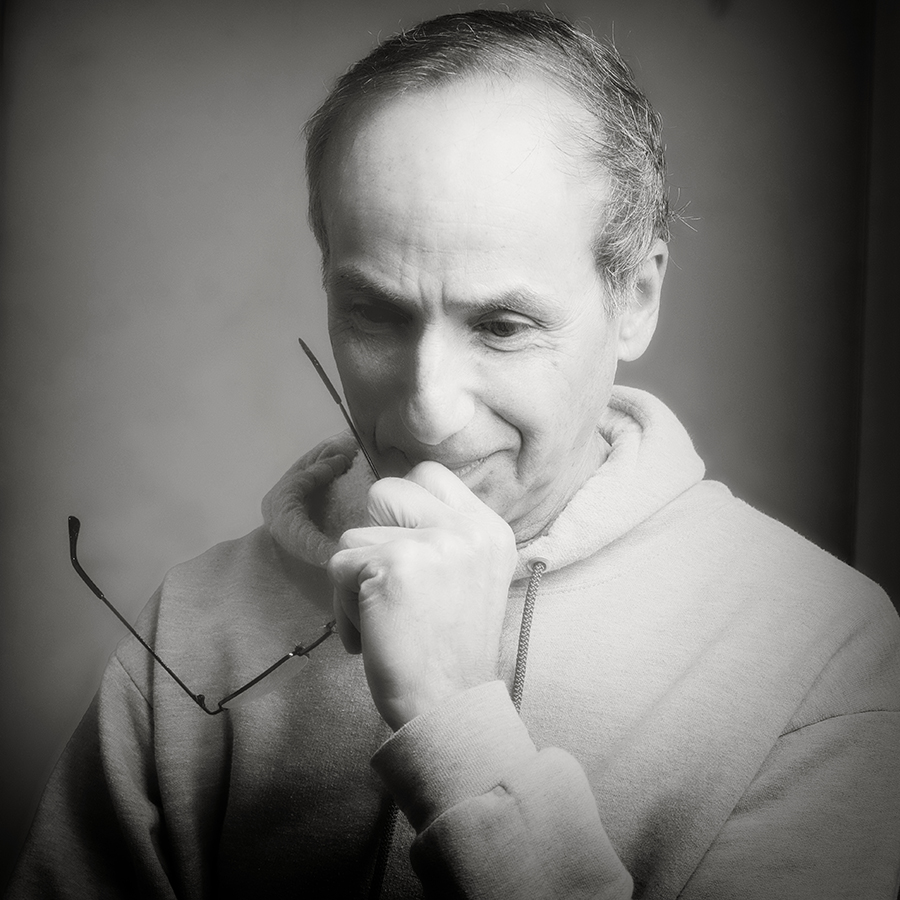 Lance Lewin
Yup - I like this revised version.

LAL &nbsp Posted: 10/09/2019 12:31:50
Judith Ponti-Sgargi
Jose
I love this image and am suggesting a couple of tweaks.
In Georgianne's revised crop, I like that she has moved the model from centre to the viewer right to create more room as the head tilts to the viewer's left.
On my suggested crop, I left more on the bottom for the black to ground the image but removed the stool which stood out.
I like how the shadow on the model's face (camera left) provides dimension. Therefore, on the version attached, I increased the overall exposure about 0.12 to brighten the image overall and the face rather than opening up the shadow.
I also tidied up the hair on the camera left side. Young ladies seem to love flat irons and smooth hair.
I edited on your resized image. &nbsp
Posted: 10/09/2019 13:09:35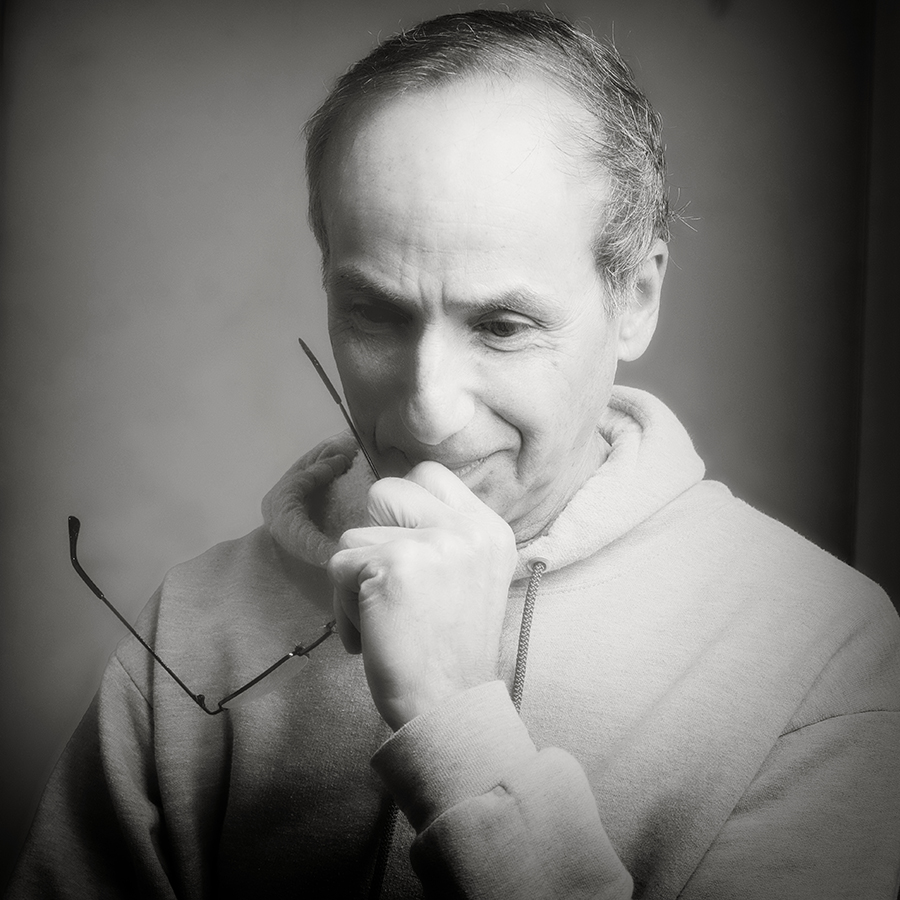 Lance Lewin
Nicely done. I like more of the pants, too.

LAL &nbsp Posted: 10/09/2019 13:47:30
Judith Ponti-Sgargi
Jose and Lance

After commenting on symbols, I realized that your use of lighting emphasized the symbol of thoughtful - moving from shadow to light. The pose is so appropriate, the lighted arm supporting the arm in shadow. &nbsp Posted: 10/09/2019 20:17:50
---
Please log in to post a comment