Prasad Indulkar
---
May 2020 - Chhatrapati Shivaji Maharaj Terminus
About the Image(s)
In this months submittal I am submitting a long exposure image I clicked handheld of one of the most iconic and most visited places in the world , Chhatrapati Shivaji Terminus (officially Chhatrapati Shivaji Maharaj Terminus) , also known by its former name Victoria Terminus, is a historic terminal train station and UNESCO World Heritage Site in Mumbai, Maharashtra, India.

I clicked this image at 6:07 pm it was still quiet bright blue hour light then, but since I had to catch a train back home before the rush hours begins I did not wait for light to become less, however I wanted to capture this beauty along with the busy street life . This junction is one of the busiest junctions of Mumbai , where millions of pedestrians and vehicles cross during the day.

As it was sunset time , the street lights and the building facade lights were just switched on as you can see in the image . In this image you can see in foreground many people waiting for the traffic light to go Red so that they can cross over to the other side to the train station. In the middle ground you can capture the fast movement of the vehicles and the small figure of traffic Cop ( white uniform) towards right. And in background is the majestic terminus building which is over 167 years old .

My EXIF for this image is :- Camera SONY RX10M4 , 24mm 1.6s ,f/8 , ISO 100 Centre weighted metering , Auto White Balance.

---
This round's discussion is now closed!
16 comments posted
Andrew Klein
I just love "visiting" these wonderful places I have never seen. I find the image pulls my eye to the people in front and then to the building (is the building in focus and sharp?). The carts are distracting because I am very intrigued by the intricate forms, lights, shadows of the Terminus building. Might I suggest a crop that leaves in the police person and includes all above (beyond) him? I like the streaks of light of the traffic and then, of course, this magnificent building. &nbsp Posted: 05/02/2020 10:29:12
Prasad Indulkar
Thanks Andrew .

I will definately try the crop you suggested . But busy people and vehicles is an intricate part of my city . I had included the people in the frame on purpose as their movement and vehicle movement in the fame was my intent. cause i was shooting long exposure. I wanted to capture the stillness and the life long stability ( Building ) And the Perpetuality and dynamic nature of a busy city life ( Vehicles and People) in a single frame. &nbsp Posted: 05/04/2020 21:10:17
---
Kathleen Colligan
This sure does demonstrate your emotions with the majestic buildings and crowds. Your choice of time with the lighting is perfect. After reading Andrew's comment; I would agree that cropping the front people out might be interesting to modify the focus. I always enjoy seeing your work on Instagram. &nbsp Posted: 05/02/2020 11:50:40
Prasad Indulkar
Thanks Kath.

Please read my comments to Andrew and Ruth's comment , that shall give you more insight about my intent with this image.

Thanks for following me on Instagram , i too follow your work on Instagram and as always you do impress me with your Nature photography. Keep up the good work. &nbsp Posted: 05/04/2020 21:11:54
---
Laurie McShane
Such a majestic building, and shot at the perfect time. The stars on the streetlights certainly add to the impact, and the red/blue contrast is lovely. I might crop it a touch to eliminate the pole on the upper left edge. &nbsp Posted: 05/02/2020 13:47:43
Prasad Indulkar
Yes Laurie , Thanks for pointing it out , i had actually missed noticing it . I shall heal it in my next edit attempt
&nbsp Posted: 05/04/2020 21:03:30
---
Ruth Benson
The shot is beautifully centred and the light is good. I agree with the other comments that the foreground needs some work. To me, the people in the foreground add to the image and they are well captured, but the metal cage is quite distracting. It often happens to me too - I am so focused on the subject I want to capture that I do not even notice the distractions in the image. Over time I have learned to look twice before taking the shot and place myself in a better position before pressing the release button. With this image, the ideal spot would have been in front of the cage.
All the same, it is a beautiful image Prasad, technically well executed - perspectives very well handled. &nbsp Posted: 05/04/2020 20:28:27
Prasad Indulkar
Hi Ruth,
Thanks for the review and appreciation , I wnated to to include the people in foreground, but i agree about the metal barricades , however I also wanted to to fit the entire building in the frame So I had to go back to fit it in my lens, and the widest focal lenght of my camera was 24mm . If I had my other camera with changeable lens , i would have used my 11mm and would have tried taking the shot ahead of the metal barricades.Maybe Next time I shall carry that and click .

The People in the foreground are important part of the image cause its part of the story as this junction is the most busiest. only now during the COVID situation its possible to click this junction without people . Otherwise in entire 200 odd years of Mumbai history this junction always has people and vehicles moving 24x7 . As they say for my city " City never sleeps" its true in literal sense. My City never sleeps. And esp this place cause this is the Train terminal , for local and out station trains. So even in late nights ot early mornings you will find this street alive with people and vehicles.

Only now cause of the COVID situation its possible to click this place without people or vehicles , but sadly i cant do now and click . Had I been a Press reporter I could have done it with my Press card &nbsp Posted: 05/04/2020 21:00:39
Ruth Benson
Hi Prasad, that's a good point about capturing the entire building. There is a way of overcoming the lack of a wide angle lens, but it requires more effort. You can take a panoramic shot ie, take 2 images overlapping each other by about a third (that's what I do) and merge them either in Lightroom or Photoshop - very easy to do in either tool.
Try it out - it's a very handy tool to have in your photograph arsenal and it does not weigh anything :). When the light is good (not applicable to your shot), you do not even have to use a tripod. &nbsp Posted: 05/04/2020 21:34:55
Prasad Indulkar
Thanks Ruth , I do panaroma's from time to time . But for this image it would not have been a perfect solution cause the vehicles were moving fast and PS or any other software would not stitch it properly as they use pixel matching alogarithms , and the sw would have not found identical pixels in the same part of the frame so it would have done a bad job of sitching with lot of ghosting. However its a good thought , i will definately try it next time i am out. &nbsp Posted: 05/04/2020 21:39:00
---
Ruth Benson
Yes, again you have raised a very good point here. I think the way to overcome the pixel issue is to completely shoot in manual model at a speed set as high as possible. I am not entirely sure about this, my technical knowledge is not good enough, it may well be impossible to do. &nbsp Posted: 05/04/2020 21:46:02
---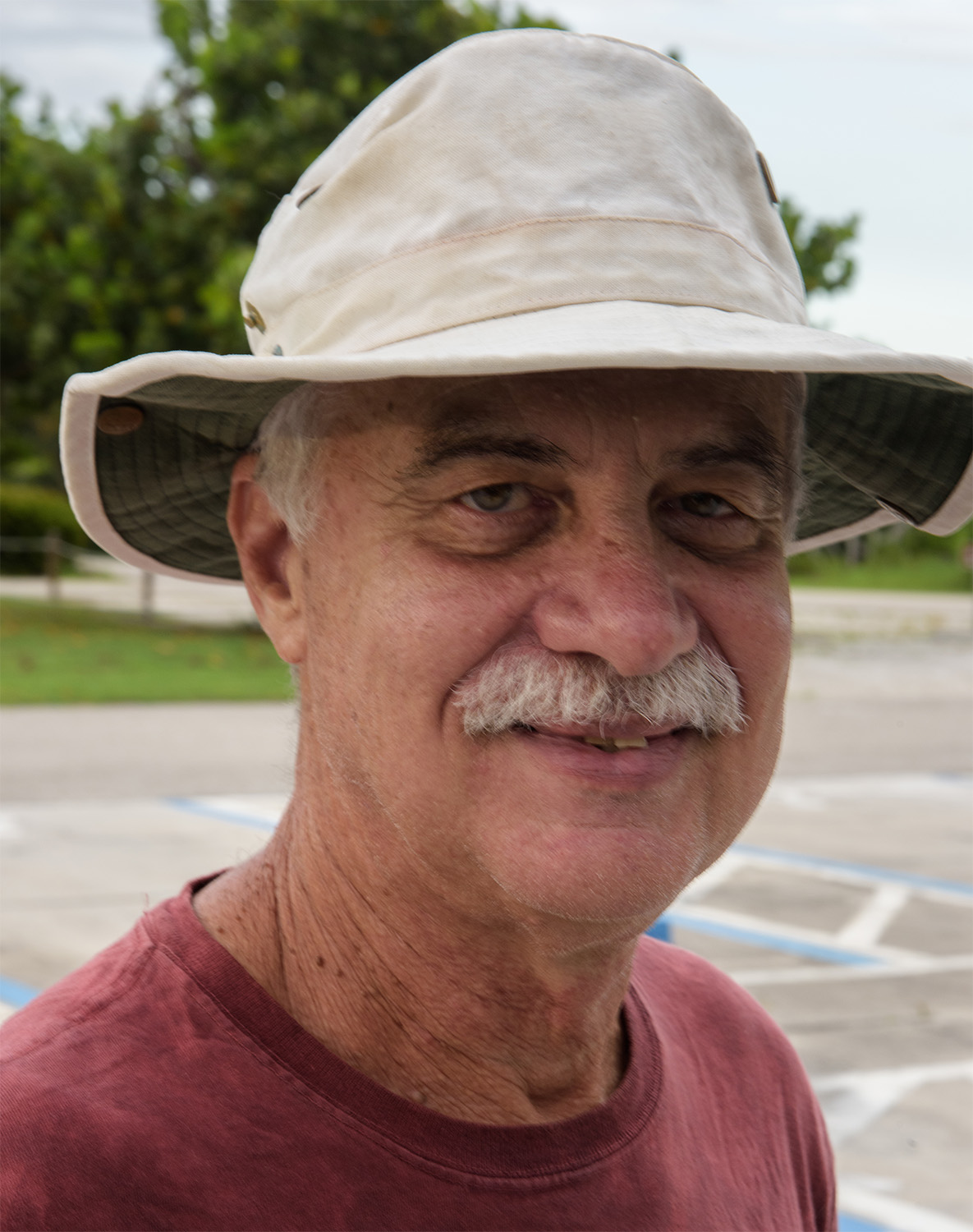 Larry Treadwell

(Groups 36 & 67 & 89)
Prasad

I stopped by to see you image because I saw the edits you made to the woodpecker image posted in this group. I wanted you to know that you really did an outstanding job on the edits to the tree in bringing back the bark from where it was burned out in the original. That was excellent work.

Your image shows off a local most of us will never see. I saw in your comment that you wanted to include some people so I understand why they are present---it is by design. However may I suggest that you either should have waited or cloned out the man in the blue shirt in the lower left corner. The eye is drawn to a bright spot in an image, his blue shirt makes him stand out more than he should and he us thus a distraction. He actually bothers me more than the barricades.

I like a great deal about color the lights and the crowd all tell a great story.

What I feel you are doing is trying to create a"street Photography" feel to your image. This is currently a very popular genre. Since you seem to like this and mention that the city is crowded and that it is part of the fabric of the city may I suggest that you embrace it and work to add it to the image.

For example. (this is NOT meant to be critical--just creative) First set up where you can get the people in front of the camera without the barricades. Focus with a greater depth of field than what you used, maybe f13. Be certain to get the buildings absolutely sharp (your a just a bit soft) The drag the shutter even slower than you did. You will need a crowd of people to be passing in front of the camera while you capture the image. It they keep moving it will give the illusion of the busy city with lots of moving people. It can be a very effective image. I hope you give it a try--- Good Luck! &nbsp Posted: 05/09/2020 19:54:14
Prasad Indulkar
Hi Larry

Many thanks for the review and suggestions. Please note that I also submit my images in FIP /PSA salons , so for this i do not add or remove elements usually from my images , and limit my editing to minimal as these are the requirements of street/Nature /Photo journalism categories. So for this image too I did not heal or remove any portion of the image.

I totally agree with you about the Blue shirt man , he is kind of a show stealer , I would love to go back and click it with the suggestions you have given, The motion blur of humans would be an awesome feature of the image if its clicked . But also remember that I have shot this handheld , hence i couldnt go any further on Aperture as then i would need more exposure time and then shake would be introduced. so for this particular image i had to balance between shutter and Aperture.I could have upped the ISO to get it , but honestly I did not try it then, as this one came out well in my opinion , also the scene is very dynamic one with lot of movement of vehicles and people . Also I had to catch back train to my home before the rush hour. So i did not stop for long .

About the barricades , i will try the same with wide angle lens or as Ruth suggested a Panaroma shot . Point to note is since its a very busy street & the terminal being an Protected site not to mention a top item on Anti Social elements hit list , cops do not allow any one to Ponder for long anywhere near it . Photography with tripod is next to impossible as it is not allowed there. So if i need to get the structure in centre of my frame I need to stand on the busy street to click . And that can happen only between the traffic RED signal when the vehicles are stopped. But then Street walking people who need to cross over are always coming in our way or will trip over the tripod , hence the tripod during this Golden/Blue hour is impossible to get.

I will however keep trying to get it right. As it is an one of the most photographed structures in Mumbai. And I want to frame one of my photos of it in my living room.

I truly appreciate the time and thought you have put in to write about it . Please do keep commenting and adding to my knowledge

Regards

&nbsp Posted: 05/09/2020 22:01:10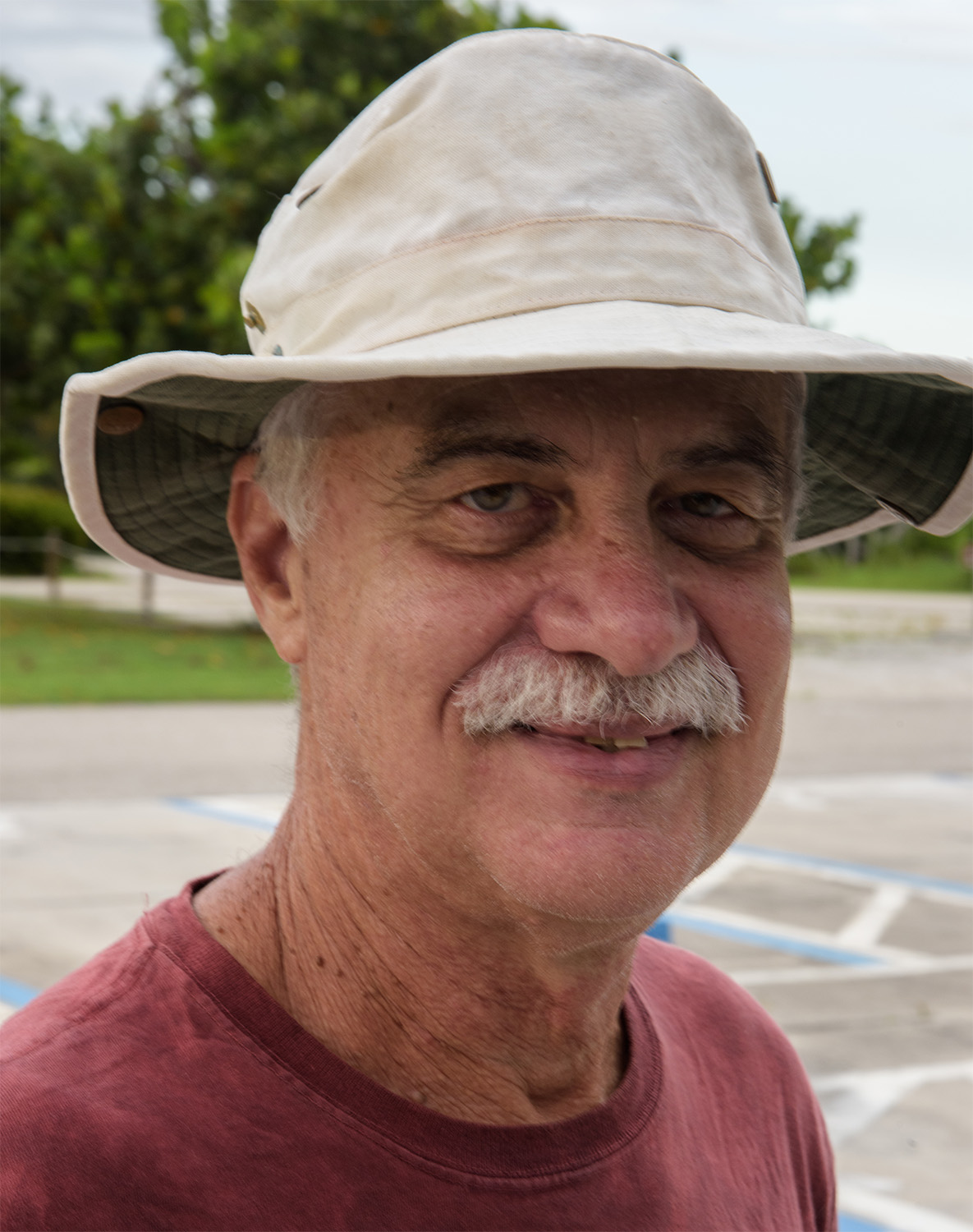 Larry Treadwell

(Groups 36 & 67 & 89)
I read your reply and have been thinking about how to deal with the conditions and still get the shot.

What about using a wide angle lens (14-18mm) and setting the camera on the ground, perhaps even with a small something about a 1/2 inch thick to place under the front of the lens so it is slightly tilted up. As a wide angle it could e set up very close to the people which would help in the confined area you have to work with. it would provide a firm platform so the building would be perfectly sharp. You could prefocus using back button focu. Then all that would be necessary is setting it down, and taking the picture.

I like photo challenges and this idea just inspires my imagination..

Goodluck. &nbsp Posted: 05/10/2020 08:16:03
---
Andrew Klein
All being said, I really like the "blue light" glow of the building. It is a wonderful subject, worthy of a return visit. Prasad, please don't be discouraged. There is so much here and, I hope, more to come! &nbsp Posted: 05/10/2020 08:05:09
Prasad Indulkar
Hey Andrew,
Far from being Discouraged , i got so many valuable inputs and insights from all of the group members , It encourages me to do better .

I thank each and everyone and truly appreciate all of our inputs here. &nbsp Posted: 05/10/2020 08:07:17
---